The Benjamin Moore & Co. Foundation, in partnership with the Architects Foundation, has announced the recipients of its 2018-2019 Diversity Advancement Scholarship. The scholarship provides assistance to minority students who are pursuing a professional architecture degree recognized by the National Architectural Accrediting Board (NAAB).
Each year, the program selects two candidates who are either high school seniors, transfer students planning to attend architecture school, or first-year college students currently enrolled in a NAAB-accredited program. Over the past three years, Benjamin Moore Foundation has donated $150,000 to support aspiring architects through this scholarship program.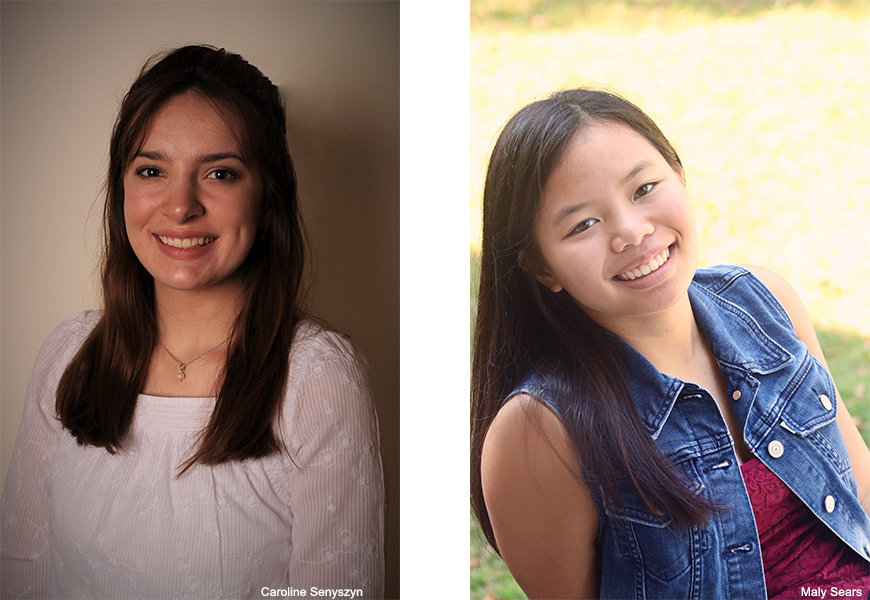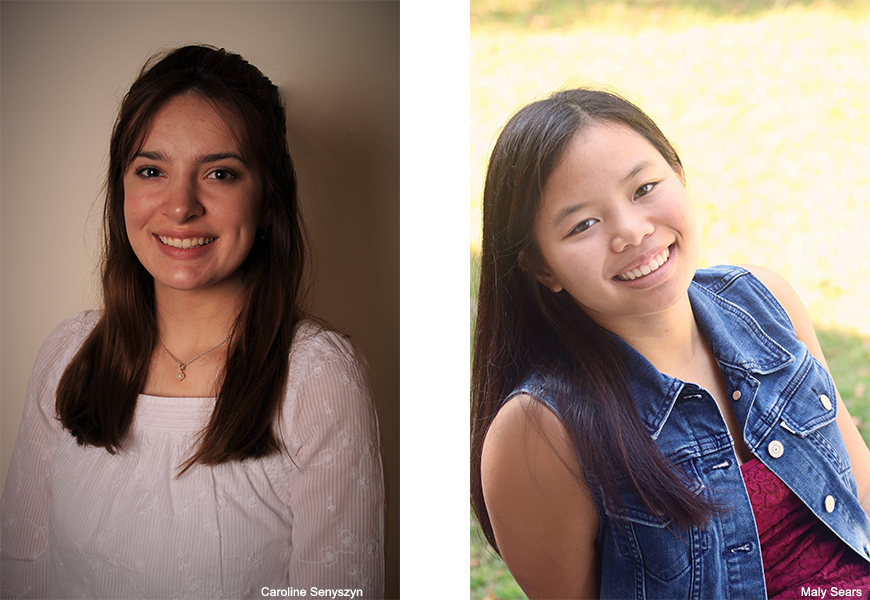 This year GDG congratulates the winners, Caroline Senyszyn of Fort Worth, Texas and Maly Searsof of Adrian, Missouri. As part of the scholarship, the duo will each receive $5,000 annually for five years and have the opportunity to attend the AIA Conference on Architecture 2018 in New York City this June.
"We are proud to continue to support scholarship programs such as the Architects Foundation Diversity Advancement Scholarship," Mike Searles, CEO of Benjamin Moore & Co. and Chairman of the Benjamin Moore & Co. Foundation, said. "We congratulate Caroline Senyszyn and Maly Searsof on earning the 2018-2019 Diversity Advancement Scholarships and look forward to seeing how the next generation shapes the industry."
This GDG editor became the student in the room, as Caroline and Maly explained the impact of this scholarship, their career goals and the future of architectural design:
Holly Speck, editor: What does this scholarship mean to you?
Caroline Senyszyn: This scholarship means that I will be able to accomplish all of my goals in architecture school and start working towards my career! Not having the burden of debt during my education will allow me to focus on my studies, my career and my future. Having my mentors and this scholarship help me on my journey only pushes me to work to serve my community.
Maly Searsof: This Diversity Advancement Scholarship from the Benjamin Moore & Co. Foundation and The Architect's Foundation is incredible because it means there are people out there investing their time and money into minorities. It shows that the American Institute of Architects values the experiences and skills that a multitude of diverse individuals can bring to the design world. To be given this scholarship makes me feel welcomed to the world of architecture and appreciative of the career field I will eventually be entering.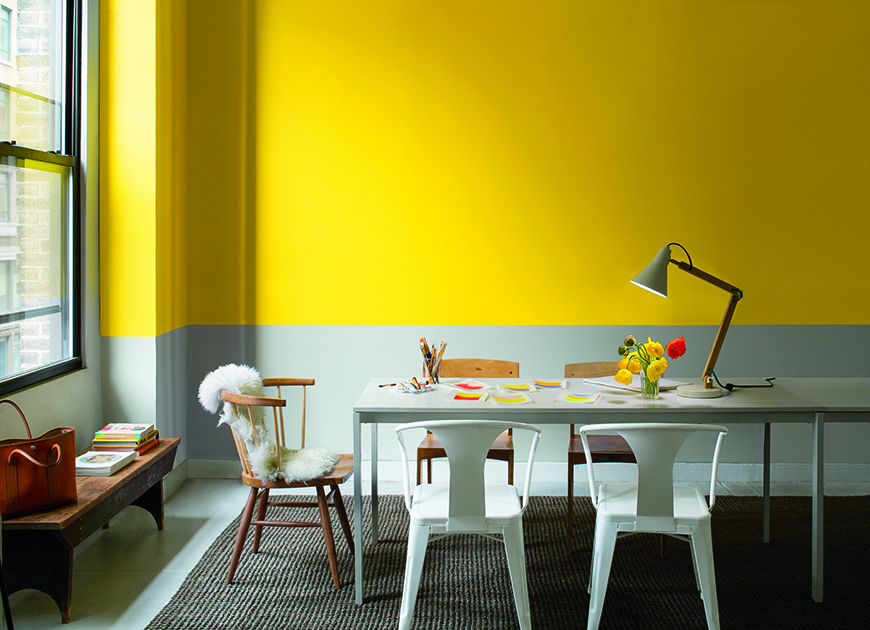 HS: Why are scholarships like this so important within the arts community?
CF: Scholarships like this are important because it helps support students that might otherwise find it hard to pursue their art dreams. In my experience, having industry mentors has helped me determine my educational and career goals. I think that especially as a young student, it is really important to have support from industry professionals and organizations like the AIA to help educate and promote younger students like myself.
MS: Art is a vast term that encompasses many fields from traditional painting and drawings to tapestries, dancing, graffiti, singing, and more. Whatever field of art you specialize in, by no means or stretch is it easy to be successful within the arts community. I have known many artists who work day and night for hours on end, grinding out their work. It is often difficult when you're starting out to make a sufficient amount of money, and scholarships like this help keep artists going.
HS: What school do you plan on attending/attend with the scholarship?
CF: I will attend the University of Texas at Austin School of Architecture
MS: I will attend Kansas State University College of Architecture, Planning, & Design.
HS: When did you develop your interest in architecture? Did you family have a big influence?
CF: My interest in architecture started when I five years old when I watched my mother sketch and design garments. My mother is a Mexican immigrant who started her own sweater design business. Working with my mother made me interested in the process of design. Watching ideas become products that people utilized was fascinating to me.
In high school, I became interested in architecture as a career by working in the STEM and metalsmithing programs. I discovered I enjoyed being challenged by technical design problem-solving. This interest was solidified after I attended a summer architecture program at the University of Texas at Austin.
MS: All I ever did was sketching and creative projects when I was younger. I have a "sketch book" from kindergarten that is essentially construction paper held together by rainbow yarn. In this sketchbook are all my brilliant art pieces from when I was six. I also did makeup design with my brother, which translated into us scribbling clown makeup everywhere. My parents have always encouraged me to be creative. They hung up all my artwork, good or bad, throughout the years. In addition, they were the ones to supply all the design material including chalk, legos, and fabric markers.
I'm not sure when I became interested in architecture. In the same way some people always knew they wanted to be a firefighter or veterinarian, I wanted to be an architect. My father helped me in high school since he is one of the PLTW teachers at my school. He helped me apply for job shadow opportunities at numerous architecture firms, set up college visits with the school of architecture at KSU, and has always been engaged and interested in my future.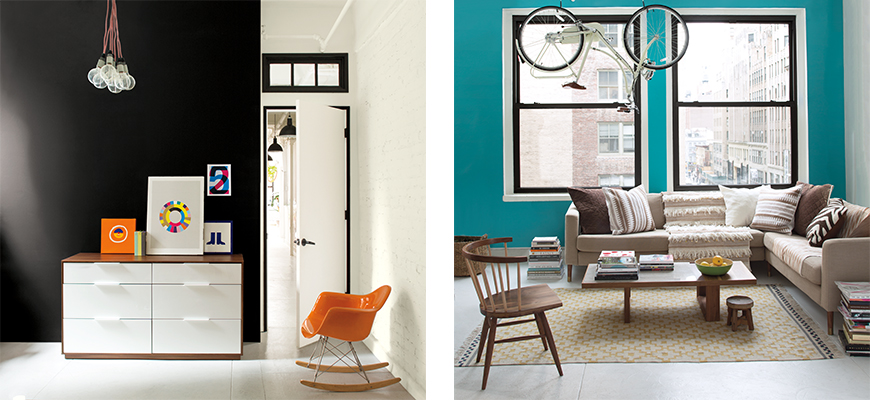 HS: Who is your biggest architectural/design hero and why?
CF: My biggest design hero is my mom. Not only is she a talented knitwear designer, but she has taught me to go for what I want in life! Her mantra is "the mountain won't come to you, you must go to the mountain."
My childhood was spent in her sweater factory working beside her. I learned about design that sells with her. She has told me that a beautiful design creates desire, which creates value. The skill of the designer is to create the most value by their designs. Working with my mother has taught me a good work ethic, and the importance of maintaining a positive attitude. Her influence has helped me to overcome the fear of failure, and work towards becoming an architect! I think these lessons will help me achieve success in the future.
MS: Emma Bruggemann is my hero, encourager, and best friend. I met her at Missouri Fine Arts Academy a year ago, and she has never ceased to support my design aspirations and me. She is also a great artist, and her work makes me want to keep making art. She breathes life and happiness into me, and keeps my intentions and goals honest and true. Thank you so much, Em for always being there for me.
HS: What are two goals you have for yourself in Architectural School? What about in your career?
CF: The first goal I have for myself in Architecture School is to adapt quickly to its pace, which I have heard is intensive. I hope to not only adapt, but excel in my classes. The second goal I have is to immediately start working towards finding interesting architecture internships that I can attend. I would like to spend time interning at big and small architecture firms to gain experience. One day I hope to lead my own architecture firm, and all the work experience I have beforehand will help me attain that goal quicker.

MS:My goals in school are to make friends within the architecture community and to continue learning for the simple joy of learning. Throughout high school, it was never learn it for the test. I want to learn because I enjoy it, plain and simple. In my career, I hope to bring communities together through the spaces I design. I come from a small town, so I value connections between people and the love a community can show to one another.
HS: Where do you see yourself in 10 years?
CF: In ten years, I see myself leading an architecture team, specializing on commercial real estate developments. I also hope to mentor other students that want to be architects
MS: In ten years I am hoping for at least two basset hounds, a house in the country, and an awesome job at an architecture firm in Kansas City. BNIM would be an amazing place, as I love the positive work environment, the projects they do, and my super cool aunt who currently works there.