Innovative top performances from every product sector in the industry are what guide the German Iconic Awards run by the German Design Council. The Award's international reach and esteem set the best new products apart from the rest – and the 2018 Iconic Award for Innovative Lighting just got two winners. Celebrating double the victory is one CDC showroom featuring two products with big personalities.
Two DEDON lighting products were chosen for a German Iconic Award this year. LOON, indoor sophistication that lights up the outdoors, won in the 'Innovative Interior' category, while THE OTHERS, an eye-opening and interactive lighting collection, won the much sought-after 'Best of Best' recognition.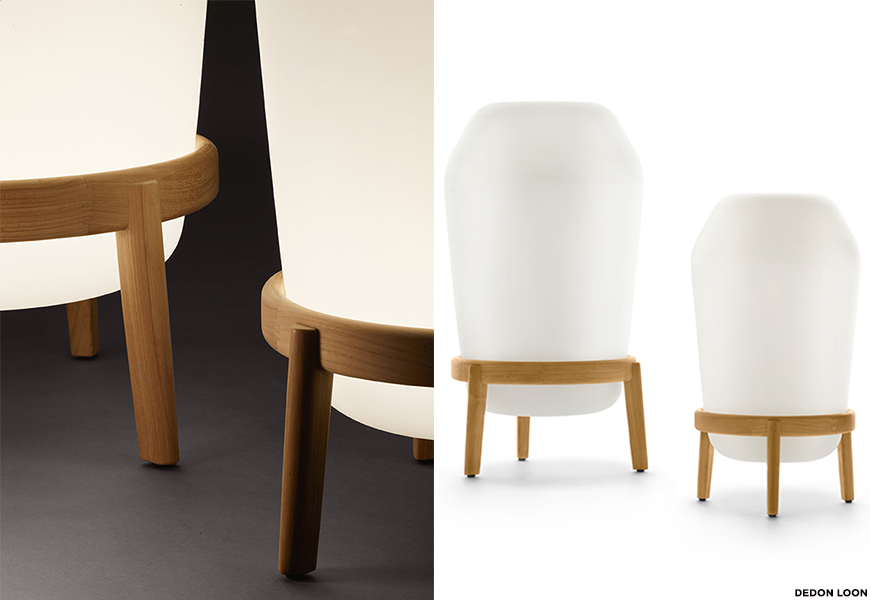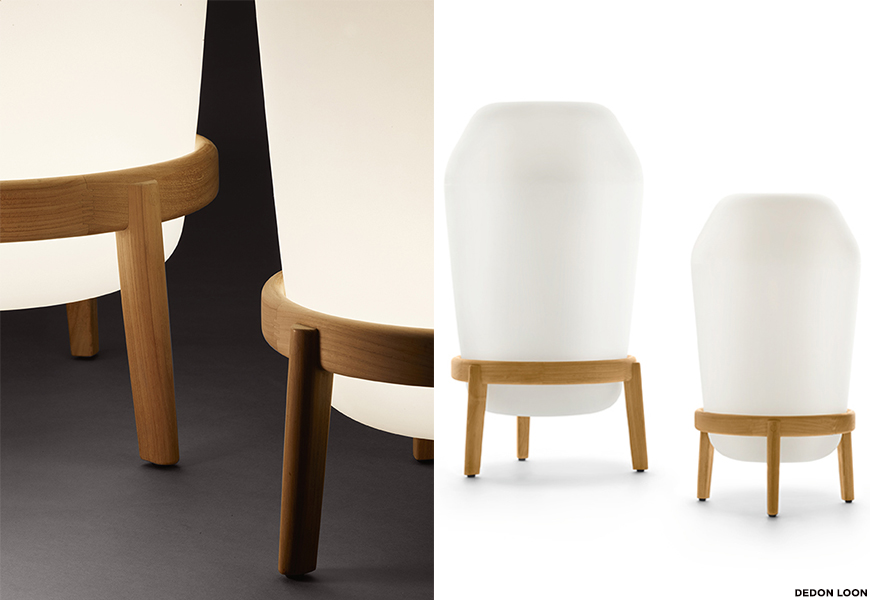 Loon is described as a 'balloon-like reservoir of light,' suspended on a pedestal of teak, created by Sebastian Herkner. The light acts as a companion to Herkner's seating collection, MBRACE and also compliments the entire DEDON range. Loon casts a warm, ambient light that's ideal for creating atmosphere in outdoor spaces, such as a garden.
German designer, Herkner says the legs of the base added to the sense of personality and give LOON a figurative aspect. "That was very important to us, he explained. "LOON doesn't just hide away – its character is big and strong."
In addition, it was important to Herkner to cast a light on the outdoors. "As DEDON has already shown, outdoors is the new indoors," he said.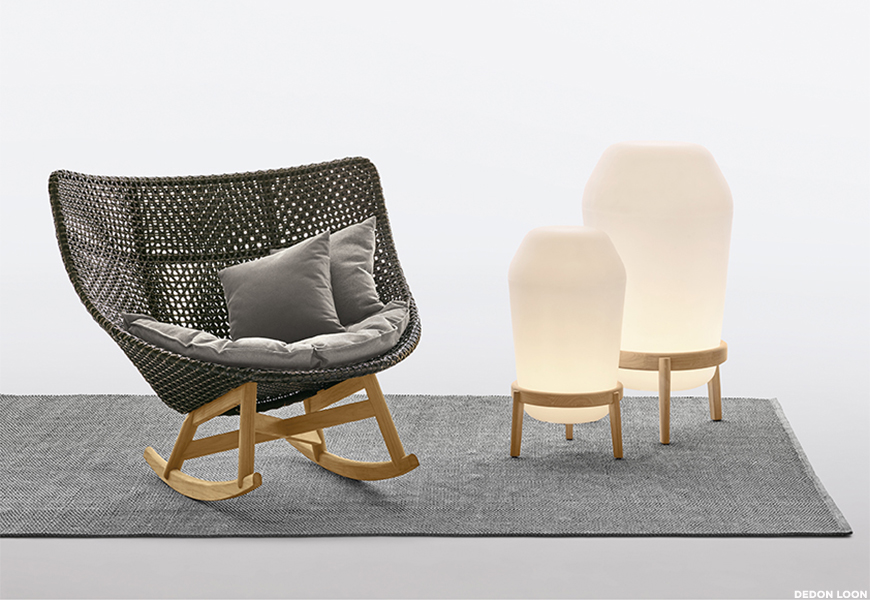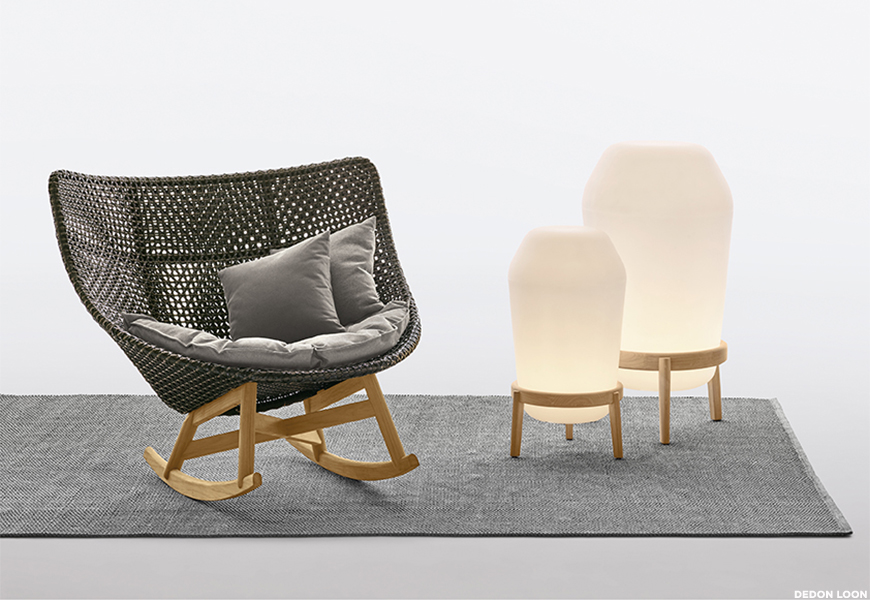 DEDON CEO Jan van der Hagen agreed and said, "At DEDON, our passion is bringing people together outdoors. LOON helps us do that by creating such a magical ambiance."
Another with full-size charisma, THE OTHERS, is an anthropomorphic lantern collection that doubles as decorative art. THE OTHERS, designed by American designer Stephen Burks, consists of a variety of hand-woven lanterns, whether presented individually or in a totem-like arrangement, take on the appearance of illuminated characters. Pairs of acrylic 'eyes' hand-made in Germany are available as accessories that gaze back with humor, curiosity and playful mischief.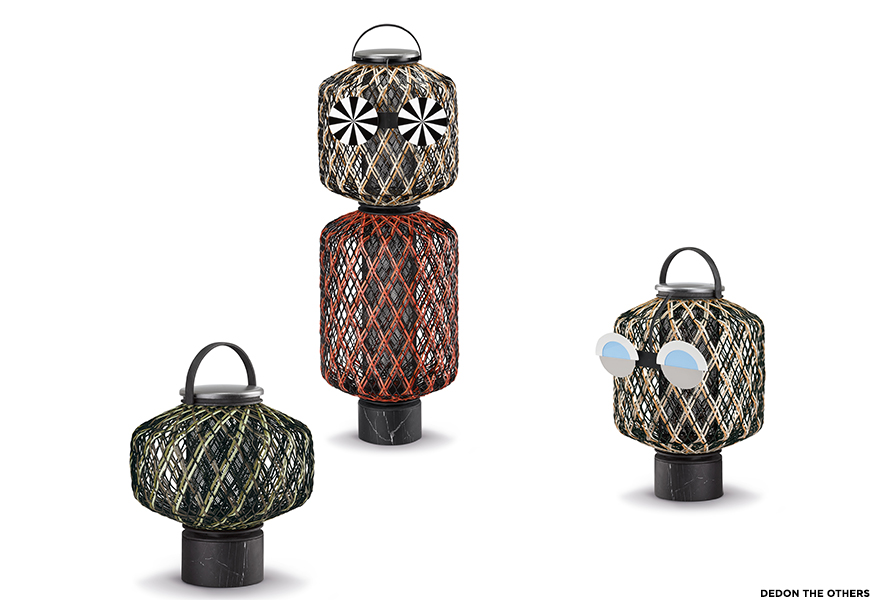 Burks' work usually explores handicraft and humanity, and this collection taps into that realm. After being invited to exhibit a special project in South Africa, Burks developed THE OTHERS as a response to the misinterpretation of "places less known and their peoples."
The collection's rich material reflects Burks and DEDON's interest in the fun and the functional, bringing color, diversity and companionship to the outdoors. Behind the fun, THE OTHERS bears a relevant message.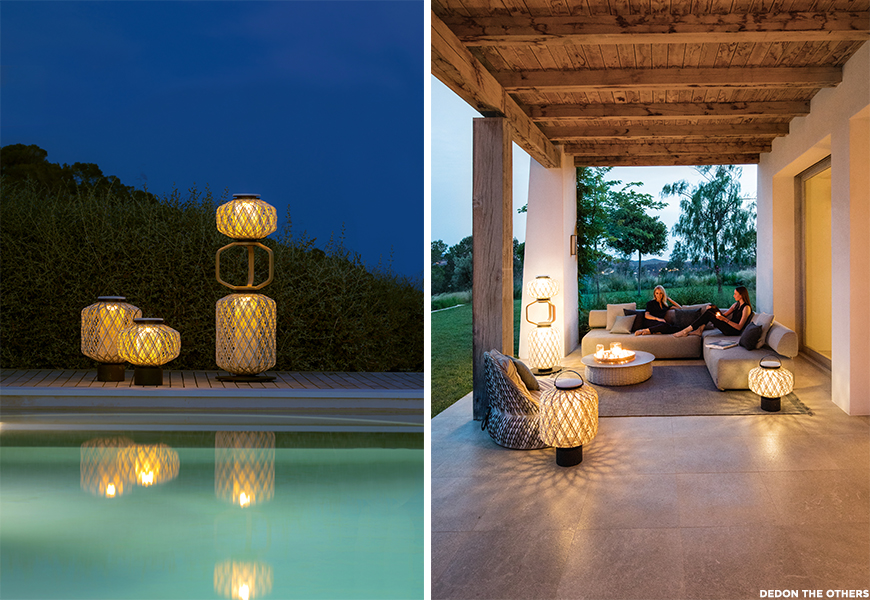 "We all have to remember that we all came from some place else once," Burks said. "There was a time when we were the 'other.' Hopefully, regardless of our cultural differences, we can finally learn to accept each other and live together with empathy, intelligence and even humor!"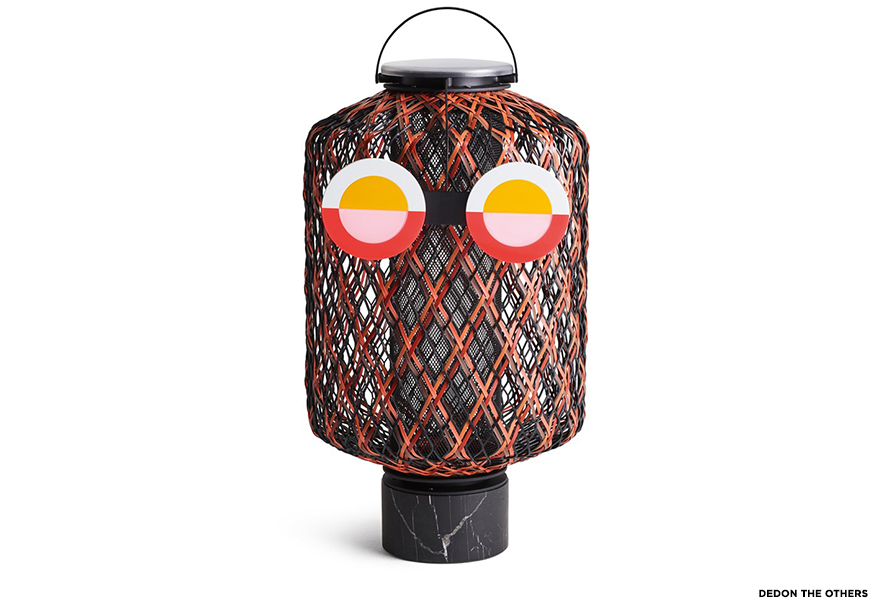 Shop the winning personalities of these outdoor lighting looks in the Cohen Design Centers! DDB Suite, 1115; PDC Suite B188; DCH Suite 131; DCOTA Suite C-120.