Edelman Leather is starting 2018 on an efficient note, having spent the last few months of 2017 working through each and every collection to create the ultimate Edelman Leather Master Palette.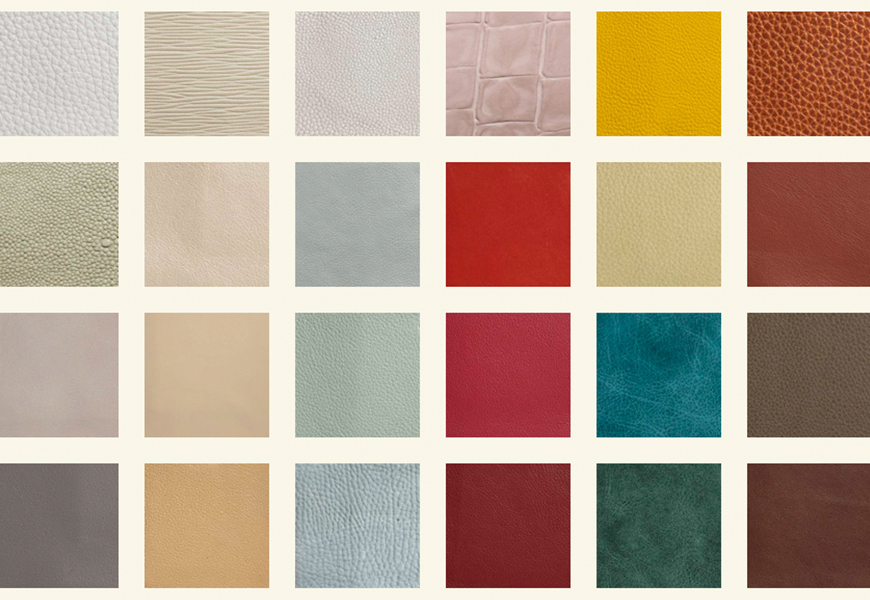 Every Edelman product is placed into 1 of 36 color families, to establish the foundation for future color theory and thoughtful transitions moving forward. Edelman recognizes that clients want color, and while color has always been a part of their DNA, organized pigment makes for happy people.
Their website has been updated to reflect this new palette and through their social media they have exposed one new color per day since the new year. VP of Marketing, Echo Mackenzie shared Edelman's new mantra; "To re-establish Edelman Leather as the leader in quality, color, and trend." GDG agrees their new re-collection embodies that ideal.
Additions like Shagreen, Sulky and Wagon Lit offer unique embossed products infused with brand new color energy.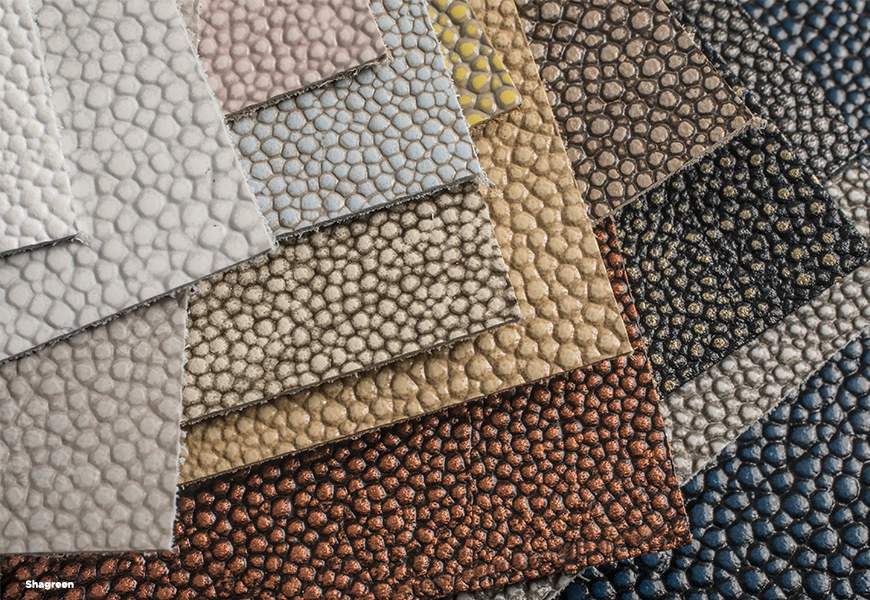 Shagreen is an opulent material for upholstery and furniture wrapping that has maintained its appeal for centuries, and is just so fun to say out loud. An irregular pebbled surface creates a unique texture that shifts in the light and is hand antiqued, an embossing unlike any other in the industry. With over 15 shades of Shagreen, the designer is presented with a depth of choices for every situation.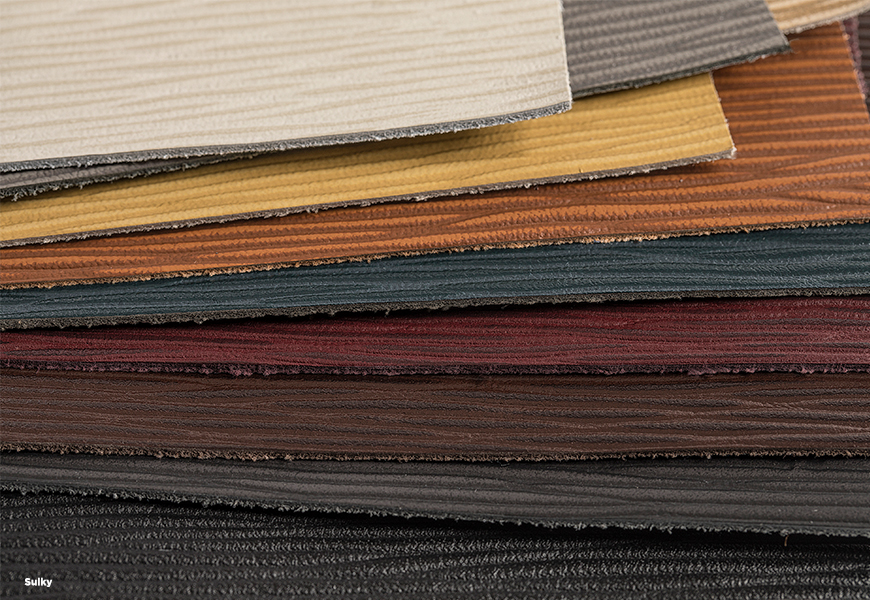 Like the old-fashioned two-wheeled carriage it is named for, Sulky provides a timeless and classic look that is also refined. From a comfortable study to a cozy bar, this masculine palette adds a level of sophistication. With five new colorways, this luxury texture provides a more even gradient from light to dark.
Lastly, Wagon Lit offers a unique texture in embossed leathers – one that looks like linen! Available in a palette of highly usable colors, this hidden gem works with colors that are natural and neutral. These new hues offer a chromatic logic and crispness that adds a touch of drama to any room.
Be sure to discover the feel the superior embossment and color of the 2018 Edelman Leather collections. Source the new collection at the DDB, Suite 207; PDC, Suite G158; and DCOTA, Suite C-272.