"Metropolitan AF-690 emanates nuance, harmony and extravagant ease. Always adaptable, it softens to matte or shimmers with sheen. It's neutral. It's understated. It just is. This is color, off-duty."

—Ellen O'Neill, Benjamin Moore & Co.
Benjamin Moore just announced its 2019 Color of the Year and you might be thinking: "more grey?", but Metropolitan AF-690 isn't any plain Jane- according to their creative team.
"Neutral with a bit of kick" is how Benjamin Moore Color & Design Expert Hannah Yeo first described the preexisting color of the Benjamin Moore family. Its subtle hue is described as calm and trusted, but Yeo said that it's much even more thoughtful than that.
"Taking a look at the definition of Metropolitan can say something about urban, but it's not limited to a building. Some say 'A cool grey is only for a Brooklyn loft.' That's not the case. Yes, it can soften the palette as well, but it's also a color that can stand on its own, especially when you use different types of sheen. It's a color that would balance between the calm and the glamour," said Yeo.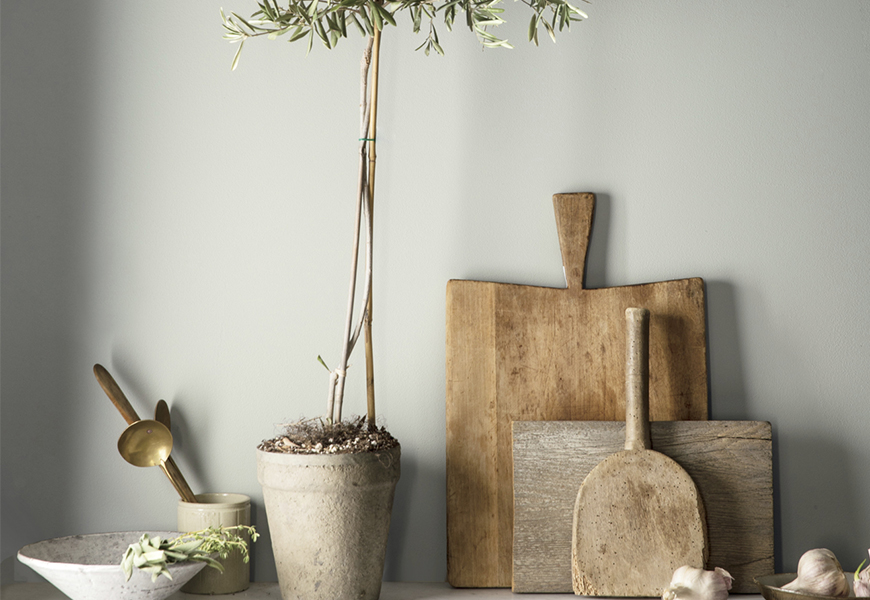 Yeo and her team value the versatility in Metropolitan AF-690, which comes through in the captivating campaign images that were all shot in one home. The various walls and rooms display unique light and shadows; the team purposefully left many images untouched to show the potential of the paint. "Not all greys work the same in every environment,' Yeo said.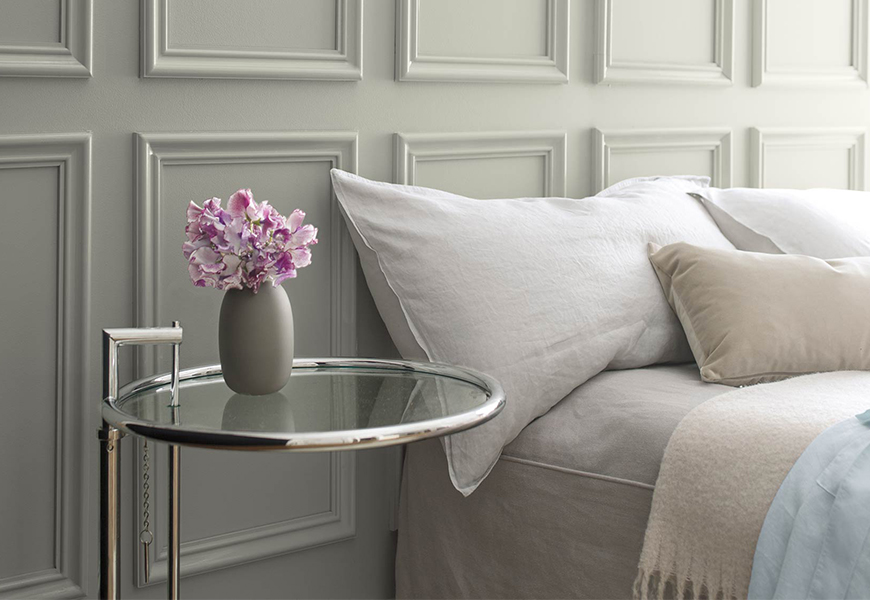 GDG wanted to get to the root of why Benjamin Moore went in this color direction instead of the popular vibrant jewel tones and rich blue we've been seeing industry-wide.
"[To Benjamin Moore], the word metropolitan means to find a common ground. The plot we envisioned was: you pick a pause. What are the activities that people do to find peace? This year particularly was about the need for "quietude". We wanted to close a door and find that peace. That resonated for all of our team members," said Yeo.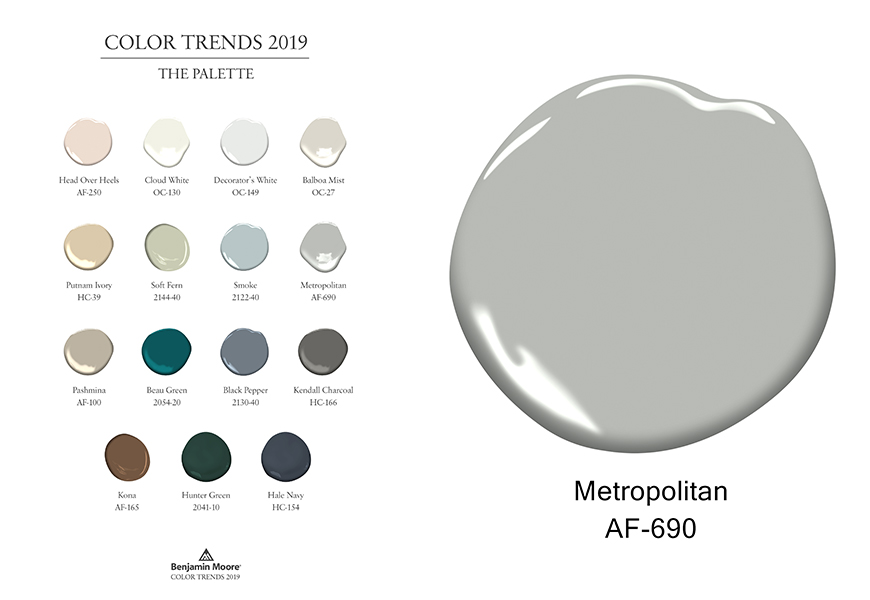 Whether it's just the trim or covers every wall of a home, anyone can find quietude with Metropolitan AF-690, especially when paired with the other paints that make up the full 2019 color trend palette, which happens to be Hannah Yeo's personal favorite mix:
"This neutral palette, no matter where you live or what age you are there's something that anybody can take away and adapt to their own home. The combination is what makes it new."
Are you using Metropolitan AF-690 in an upcoming project? Share it on Instagram and tag @godesigngo for a chance to be featured on our page!