Many know of Chesneys- the international supplier of high-end stonework, known for their antique replicas of period mantelpieces and innovative transitional staircases. But not every client or passerby of the British brand knows the story of how Chesneys came to be.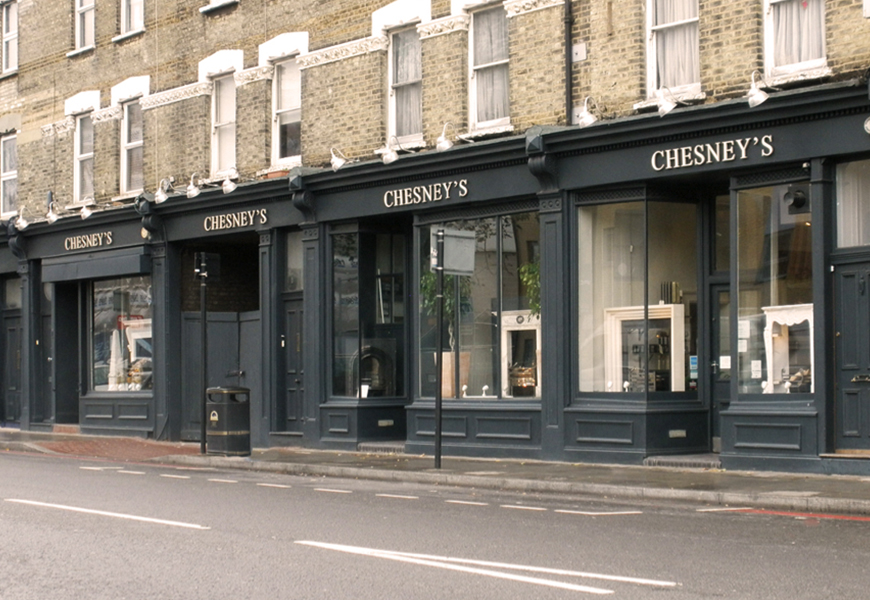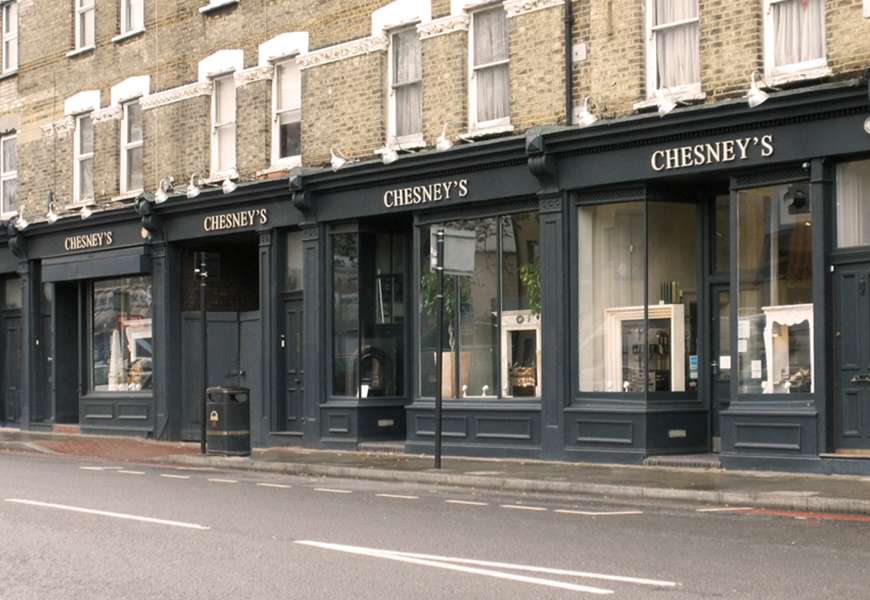 (Above) Chesneys London Showroom
Nearly 30 years ago, founder of the company, Paul Chesney was biking in London when he happened upon a carved marble frieze in a dumpster. Chesney studied law at Cambridge University and was a practicing lawyer at the time of this antique discovery. He salvaged the frieze piece and decided that it moved him enough to change career paths and explore the business avenues. We're not necessarily telling you to quit your job because you saw an incredible antique, but there's a lot of beauty to be found around us if we keep our eyes open.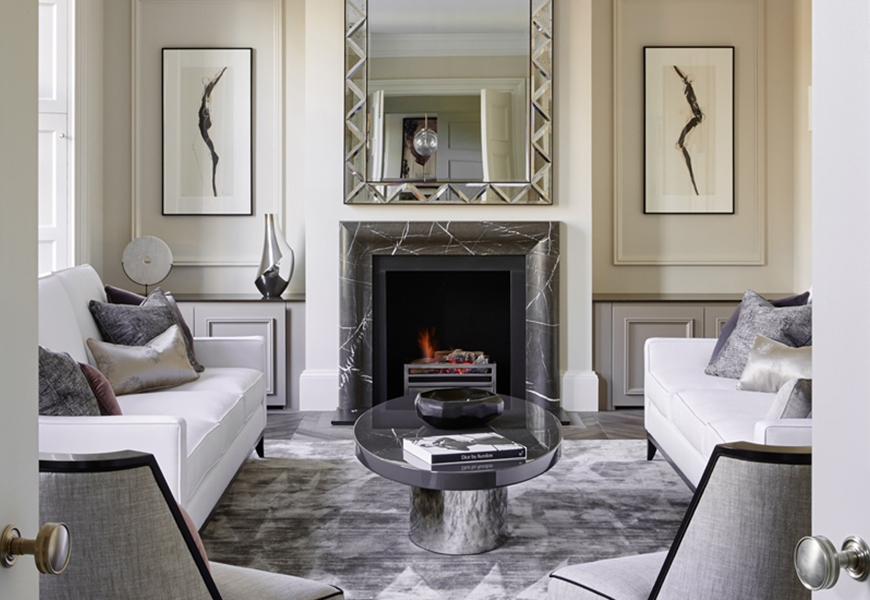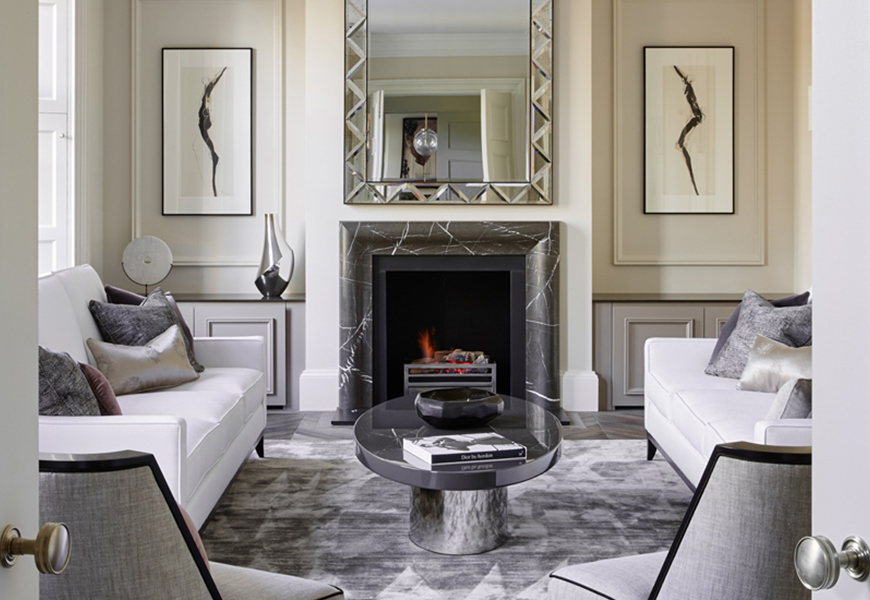 In a past interview with the now-developed company and Chesney himself, he looks back on the formative moment. "I couldn't believe that people were throwing these beautiful objects away and having found the perfect home for one in my own London apartment I was convinced that other people would share my enthusiasm," says Chesney. With research and vision, Chesney decided to specialize in antique chimneypieces, or mantles, which led to major success in selling restored antique chimneypieces.
Alistair McCowan, Chesneys US Managing Director who sits in the D&D Building's New York Showroom said that they're always keeping an eye out for provoking materials and pieces, just as Paul Chesney did long ago. "A contemporary market brings more unusual materials," McCowan remarked as he said they send out scouts to search for "unusual blocks."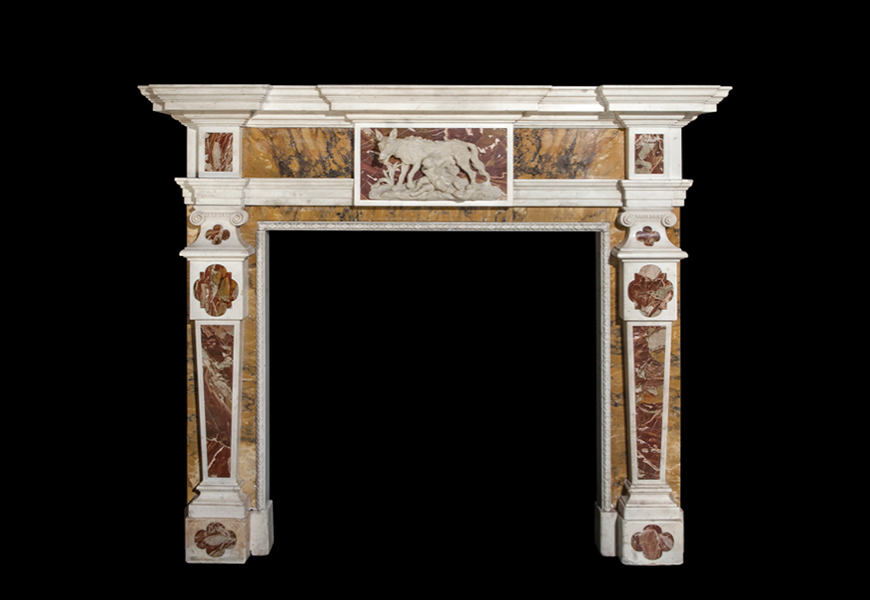 (Above) Chesneys Antique Fireplace
Discovery is a reoccurring theme in the company and McCowan said that it goes beyond the initial treasure encounter and into the manufacturing stage. "You don't know what you're going to find until you carve it when it's in its raw state," McCowan said. It even evolves during the installation and styling stages, as clients are interested in eclectic mixes, for example, styling their traditional antique mantelpieces with contemporary art.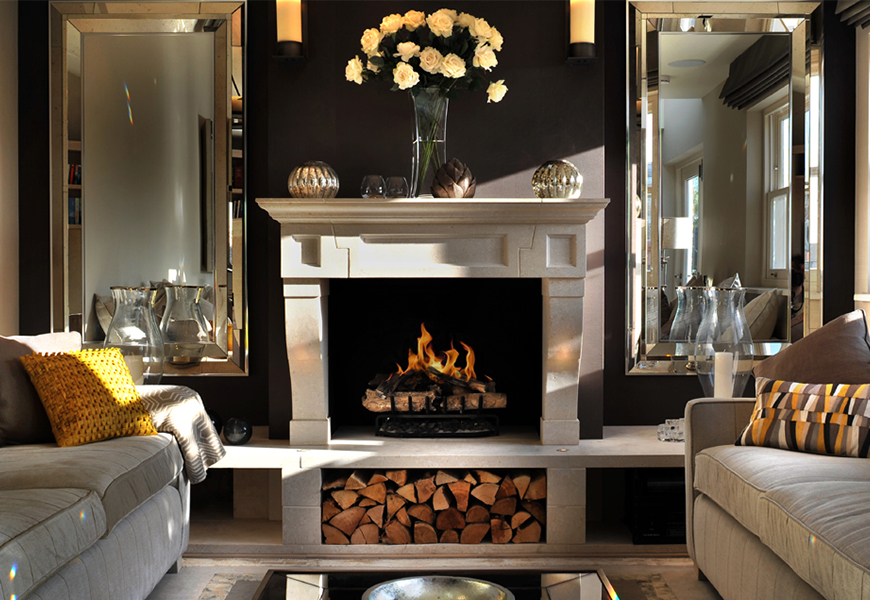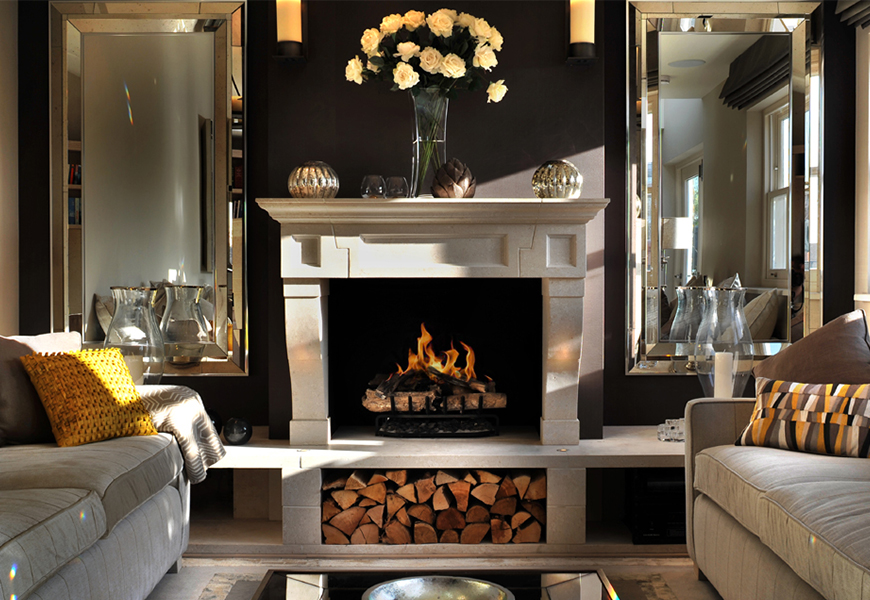 McCowan shared an anecdote from 15 years ago when the company was working on a project in St. Croix in which the clients inquired about carved garden pieces and fountains, things Chesneys hadn't done before. "We thought, 'they are trained to carve anything. We can do this. There's no reason why we can't.'" In starting an architectural unit, Chesneys officially became a one-stop shop experience. "There was a demand for trying to put back original details," McCowan said.
And the interest continues. As Paul Chesney predicted, there has been plenty of enthusiasm in the restoration and re-imagination of stonework.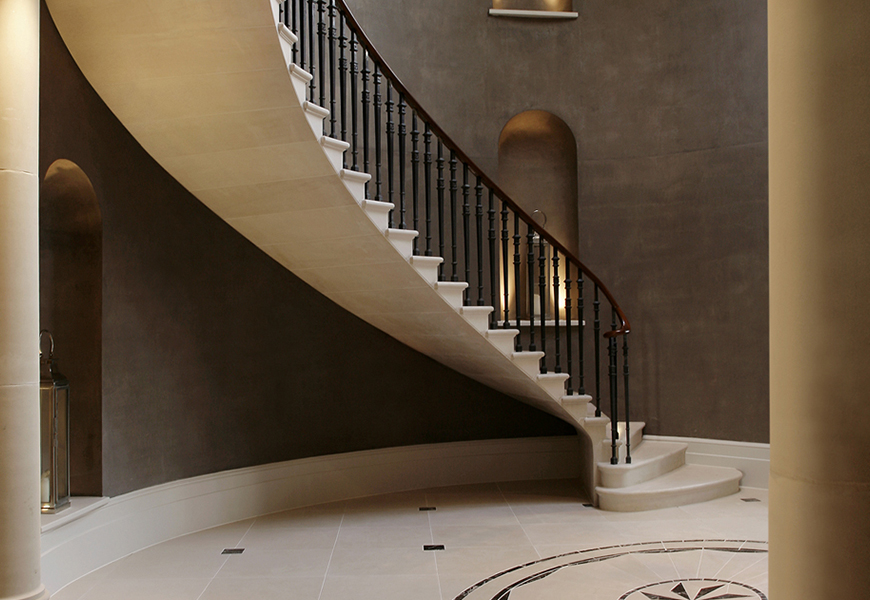 According to the company, there is mutual cross-pond respect of the preservation of this bespoke manufacturing that continues to provoke and energize the Chesneys team. "The influx of overseas buyers in the London market and the enduring appreciation that the company's American customers still have for the finest British chimneypieces, allow Chesney to continue to pursue his passion for collecting the finest chimneypieces the market has to offer."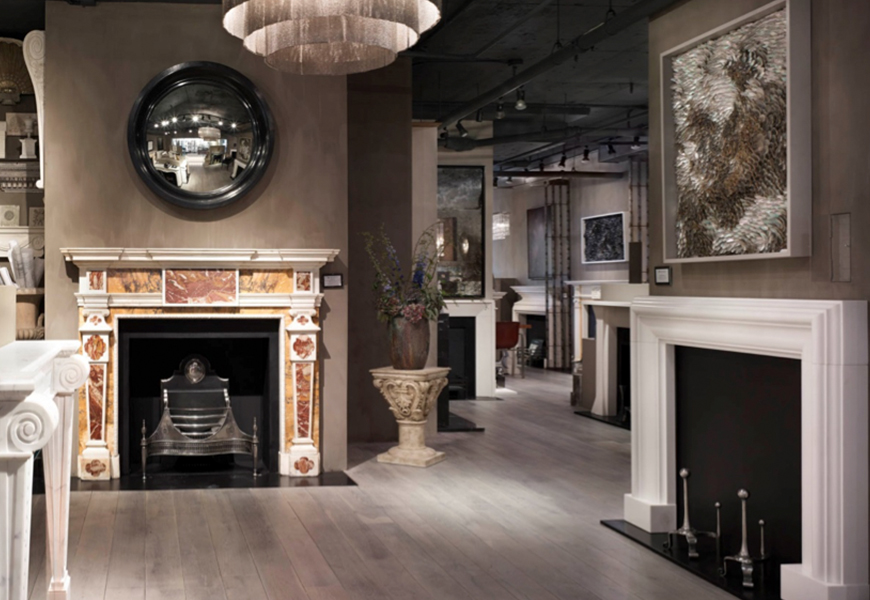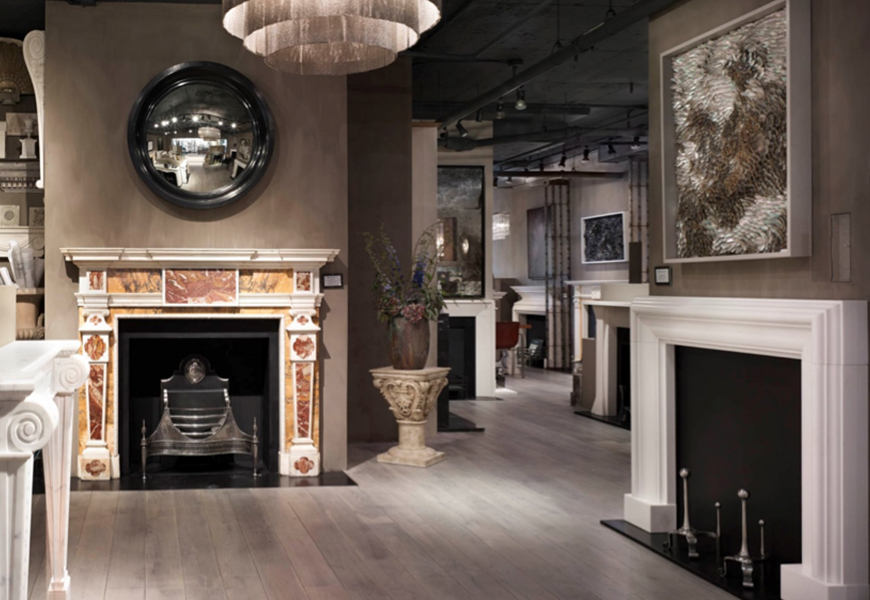 (Above) Chesneys D&D Building Showroom
In a recent Interview with furniture designer Tom Faulkner, whose product is featured in the Chesneys showrooms, Paul Chesney gave three words that describe his business: "innovative, creative and ever-growing". What a great 2019 goal, to be all three.
Shop by Chesneys at the D&D Building, Suite 1119 to experience the unique, antique and unexpected pieces for yourself.