CMO Paris is changing the game in natural textiles. Founded in 1998, CMO Paris has perfected its handcrafted textiles to function in their purest form using all organic materials such as banana leaf, Zari silk, recycled paper and abaca blend. More and more people are calling for natural, bespoke materials in their homes…that's when CMO Paris comes in. Read below a Q&A with CMO Paris CEO Frederic Vaudoiset, who speaks on their recent joining into the Élitis Showroom in NYC and its debut in key U.S. markets in L.A. and San Francisco.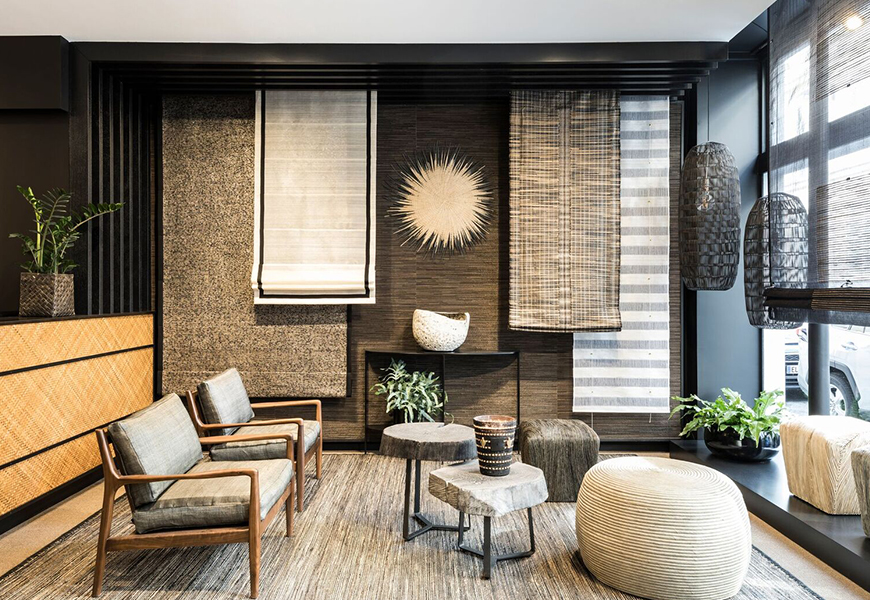 Go Design Go: What does "CMO" stand for in CMO Paris?
Frederic Vaudoiset: "Compagnie Marianne Oudin" – CMO, was founded in 1998 by Marianne Oudin, based in Paris.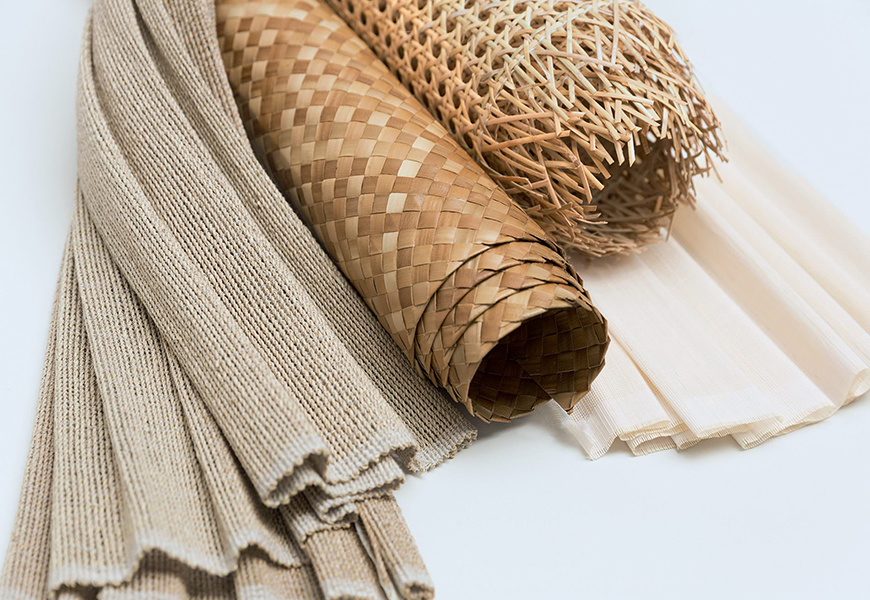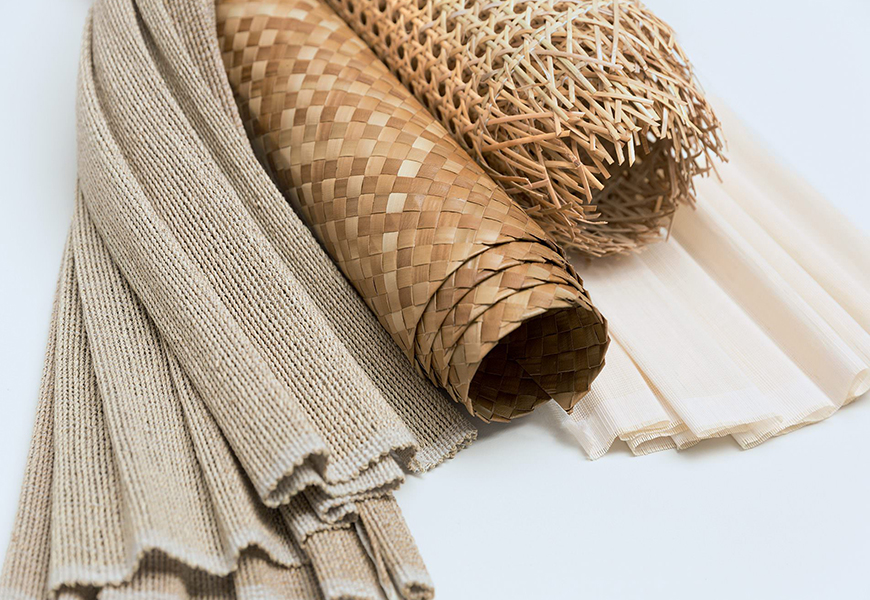 GDG: Can you tell me more about CMO's roots? When and where was it founded and was the birth of the brand in response to a certain need or want in textiles?
FV: Before running CMO for over 20 years, Marianne Oudin was "Chef de Studio" in Chanel, working with Karl Lagerfeld. This first career allowed her to understand fashion and the textile industry which she combines with an entrepreneurial urge to create her own line for Interior Decoration. The idea of offering textiles for home furnishings in natural fibers came out from her travels around the world, the discovery of very specific know-how and craftsmen close to nature. In 2017, Élitis took over CMO Paris and allowed it to add other products to its portfolio such as new range of wallcoverings, one of Élitis's specialties. The aesthetics of this new addition are still very much within the CMO Paris "DNA": all-hand-made natural fibers, in curated colors.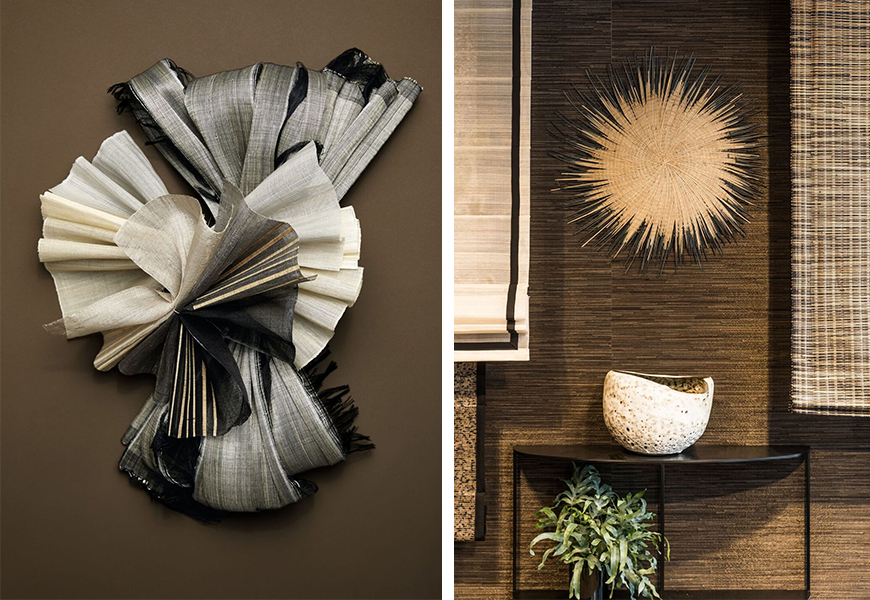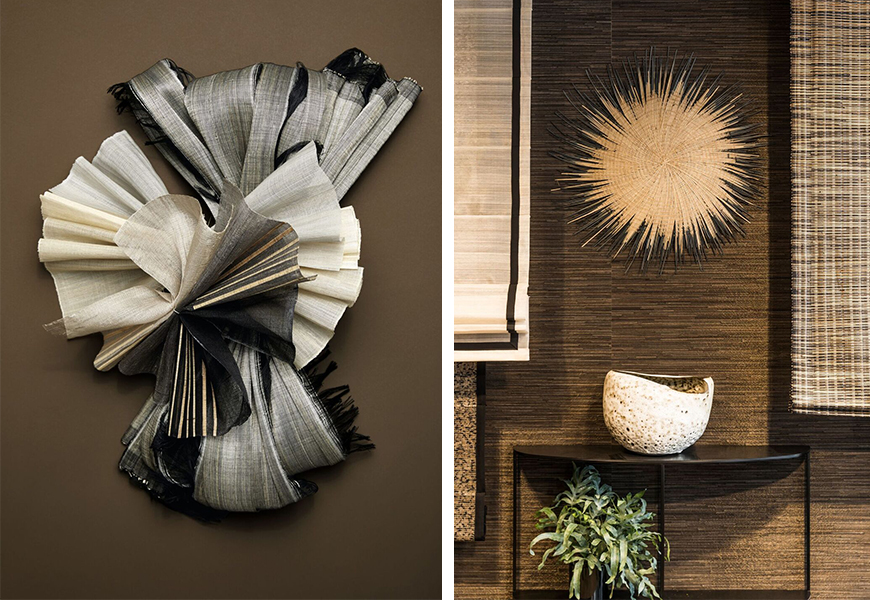 GDG: How do CMO textiles pay homage to the past while still looking forward?
FV: CMO Paris was one of the first to introduce fabrics with original fibers such as palm trees, water hyacinth, Abaca, ramie, raffia fibers…Being a pioneer in Paris, CMO was immediately embraced by architects, decorators and bureaux d'études, and soon became a reference for such natural fabrics. CMO's success quickly crossed borders thanks to the beauty of handwoven products. The standard for outstanding craftsmanship and exceptional fibers is settling the tone for future product developments. CMO Paris is committed to sublimating Nature through exceptional products this pursuing its own tradition.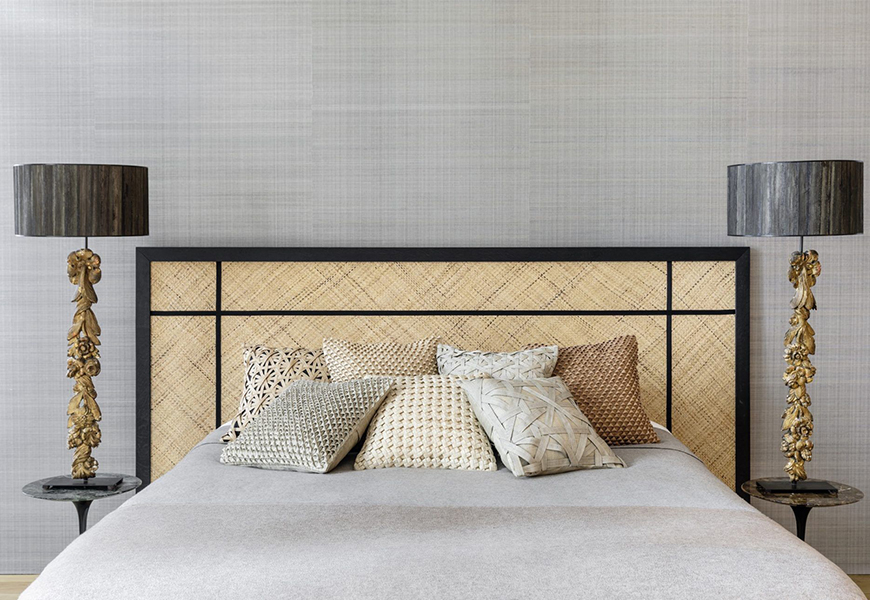 GDG: I love under Fabric in the CMO brochure where it says, "No posturing. No attitude. Instead, the naturalness and purity of the fiber" and "We are not trendy" under "our secrets" on your website. You seem to mean what you say and say what you mean. Why is this transparency important for the particular craft you offer?
FV: CMO's products are meant to be timeless and used both in modern or classic interiors. We want to sublimate the fibers through the ancestral know-how of our craftsmen and preserve both. It's important for us that people understand the meticulous and passionate work behind every fabric, every wallcovering. The fibers irregularities reinforce the handcrafted aspect and beauty of the product making it unique.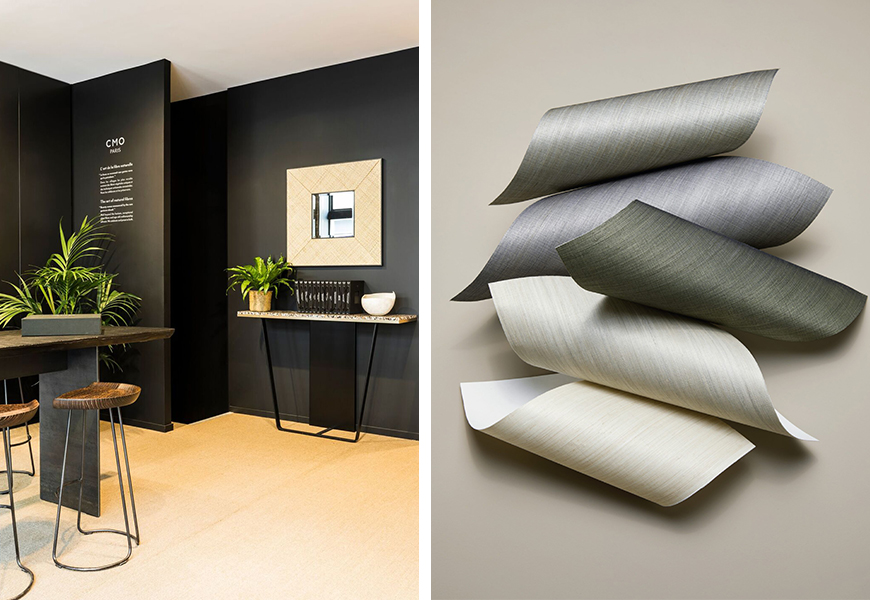 GDG: What are you most proud of regarding your new collection? Is there a common thread throughout them?
FV: Into the CMO new collection 2020, we have reinforced a partnership with 7 weavers located in the middle of the jungle, to save their wonderful know-how. Plus, we have developed new fabrics thanks to recycled newspaper. Craftsmen are artists and they are interpreting our designs to find technical solutions using the freedom of nature. From the fields to the most beautiful interiors, this is the magic of this job.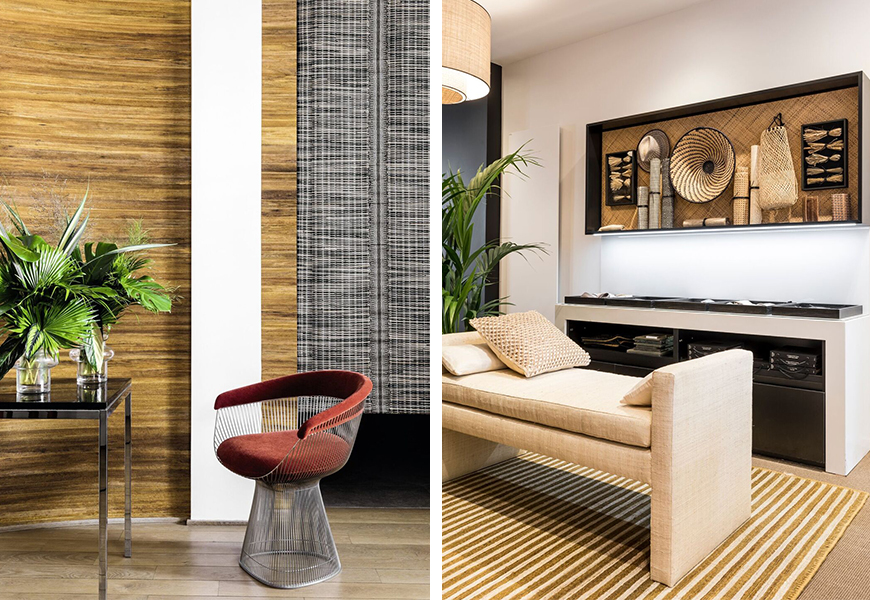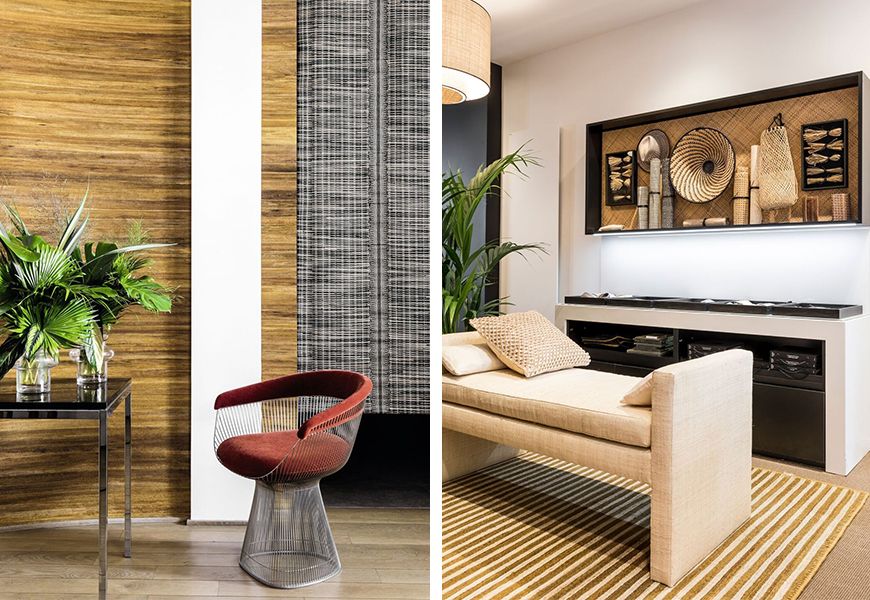 GDG: How do you wish to impact or lead the organic niche in the textile industry?
FV: CMO Paris was already working with American designers, Decorators, architects or bureaux d'études, and with Élitis Inc now, we want to be closer to our customers and reinforce our relationships in the United States. There is growing sensitivity among the design industry to be working with sustainable products. Our products support local crafting trades and eco-systems thus preserving unique know-how and its transmission from one generation to the next. The plants offering their fibers are grown or harvested responsibly.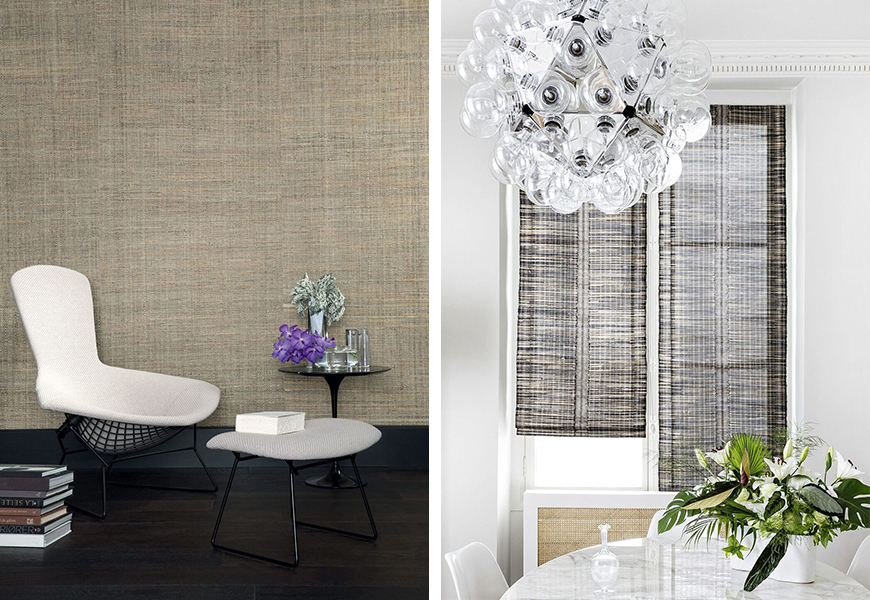 GDG: Can you tell me about your affiliation with Élitis and your new debut in the DDB's Élitis showroom?
FV: CMO Paris will inaugurate its presence within the Élitis showroom/D&D (Suite 611) with a dedicated space during the fall. The response to our products in the New York market has been very encouraging and we are looking forward to establishing more of a presence in the United States.
We are also excited for our debut on the west coast at the Thomas Lavin showroom in L.A. (Pacific Design Center) and De Sousa Hughes in San Francisco.
Check out the beautiful CMO Paris work on their website here and Instagram here.