The High Point market countdown has begun! Whether you're still figuring out which exhibitors to hit or can't make it to market this year, fear not! We've combined a list of a handful of brands exhibiting, where they're located, and linked their social media so you can follow along wherever you are.
Old Biscayne Designs, Hamilton Court S-210, Floor 2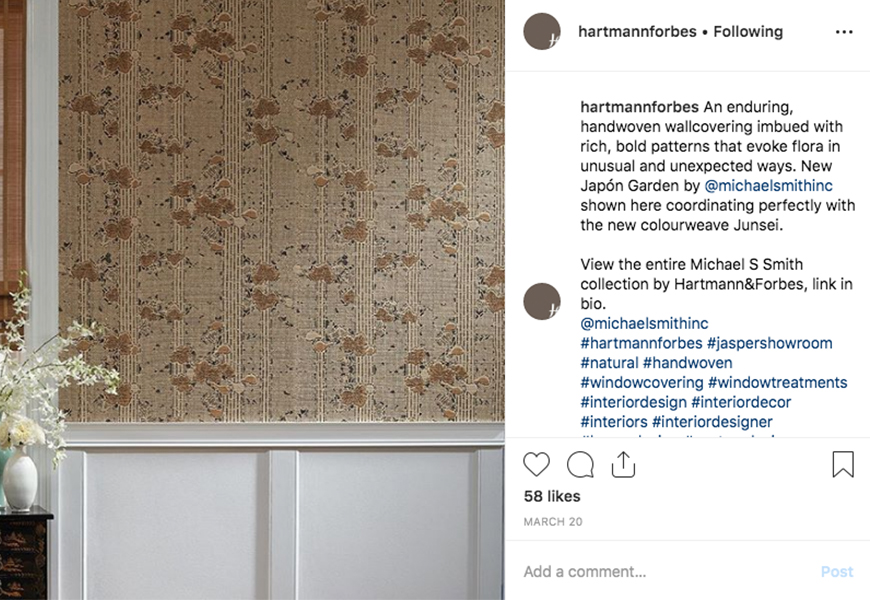 Come visit Old Biscayne Designs and see the new Michael S. Smith Collection for Hartmann&Forbes. Visit the collection online here. Visit Hartmann&Forbes at the D&D Building in Michael Taylor/Jim Thompson, suite 1640, the DCH in Culp Associates, suite 4018 and the PDC in Crestron, suite G288.
Market Square Tower- 403, Floor 4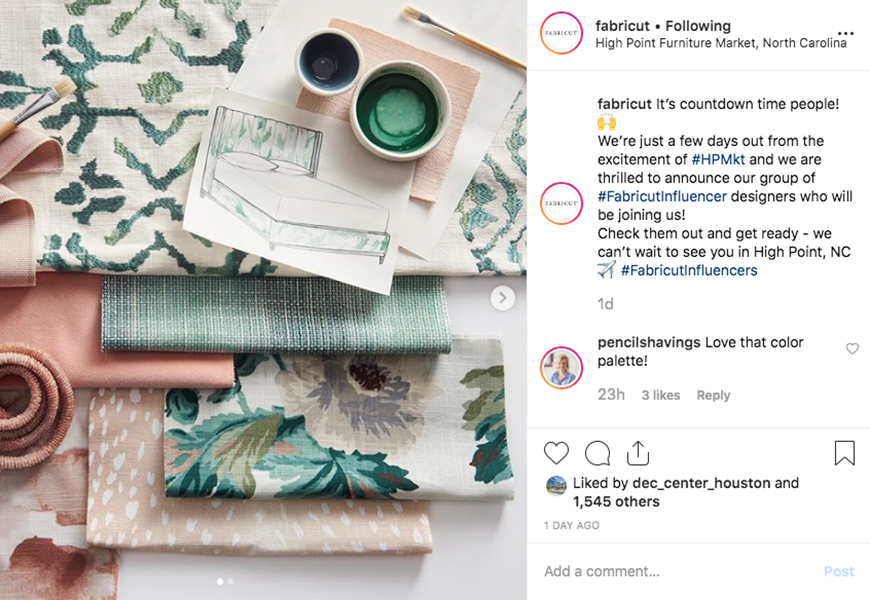 Fabricut's exhibit will be showing all five brands- Fabricut, Trend, and luxury brands S. Harris, Vervain and Stroheim. Catch two of S. Harris's brand ambassadors, Courtney McLeod and Benjamin Johnston on site during Fabricut's Sunday Meet & Greet Party on April 5th, 2p.m.-6p.m. Designers Liz Caan of Liz Caan & Co., Krista Watterworth Alterman of Krista + Home, Tina Ramchandani of Tina Ramchandani Creative, Cate Dunning & Lathem Gordon of GordonDunning, Nina Marie Nash of Mathews Furniture + Design, Paige Loczi of LOCZIdesign, and Janice Barta of Barta Interiors are also brand ambassadors for S. Harris. Visit Fabricut at the D&D Building in suite 915, The DCH in suite 3022, and the PDC in suite B470.
Market Square Suites-G-1000, Ground Level.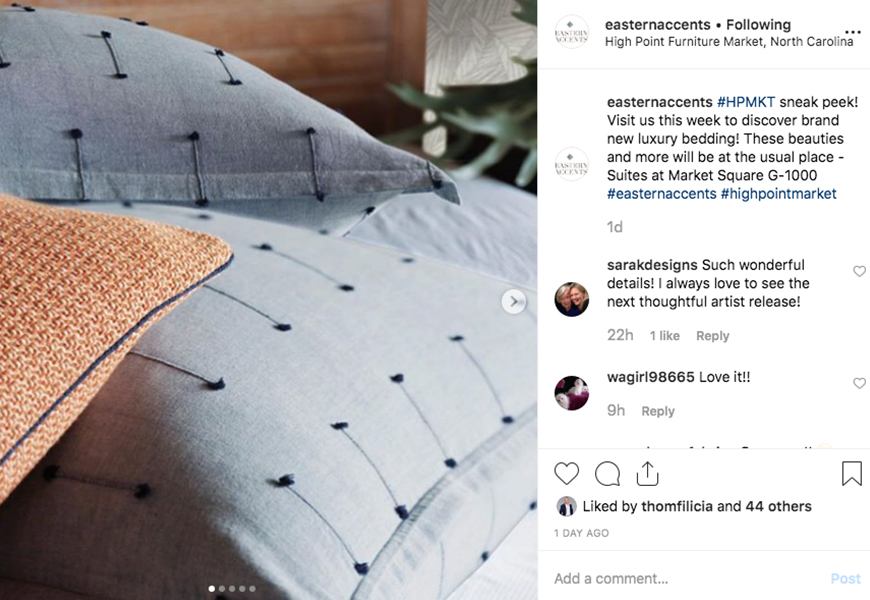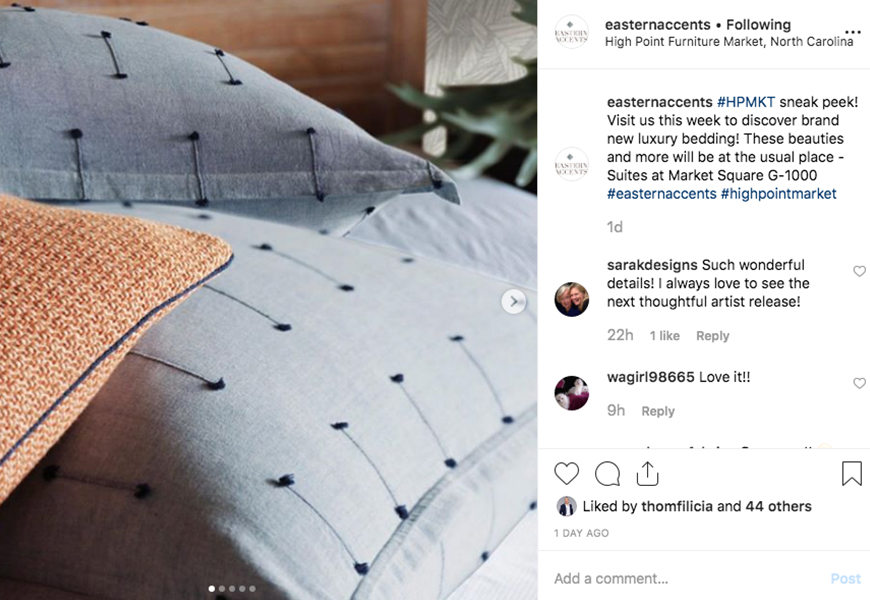 Shop Eastern Accents at TIPLER Collection, suite 115, at the DCH.
Market Square Tower- 404, Floor 4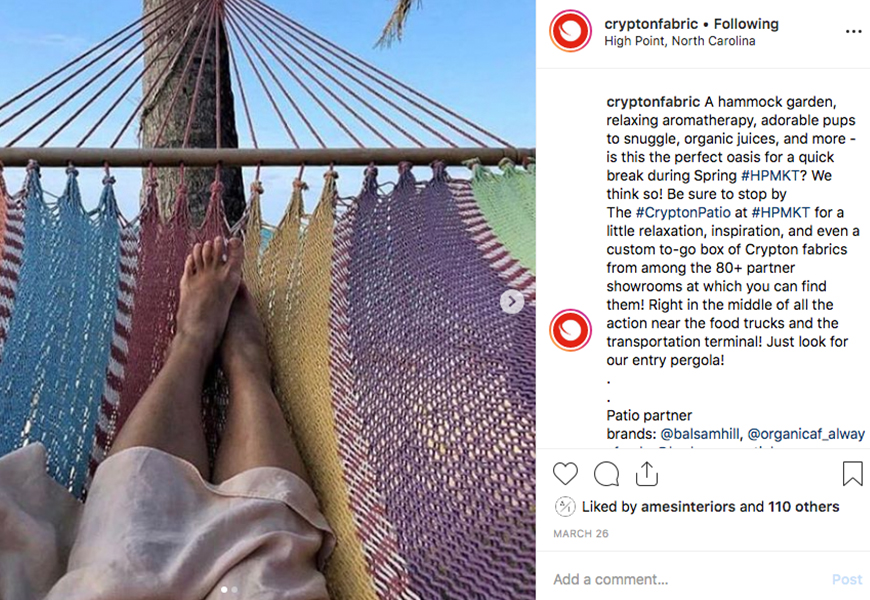 Crypton will be hosting a patio pop-up in their outdoor lounge, The Crypton Patio, located near the transportation terminal in the center stage and open April 6th through April 8th, 11am-4pm "weather permitting"! See Crypton product at the DDB in Kravet, suite 1202, or on Curated Kravet.
Selamat Designs, IHFC- IH004, Commerce, Floor 1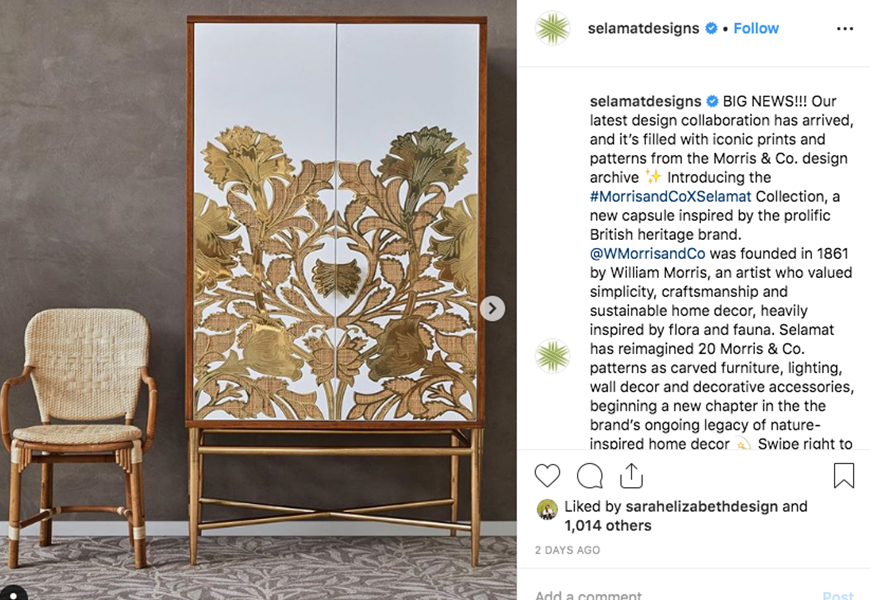 Style Library USA's Morris & Co. now has a license line with Selamat which will be showcased at the Selamat Designs exhibit and will hit showrooms in fall 2019, including Style Library at the D&D Building. On April 6th at 3:30pm, Join Morris & Co. and Selamat for a panel discussion hosted by International Market Centers at Suites at Market Square and a cocktail reception to celebrate "150 Years of Iconic British Design"! See Morris & Co. and more of Style Library in Style Library/Zoffany at the DDB, suite 409.
200 Steele-213, Floor 2.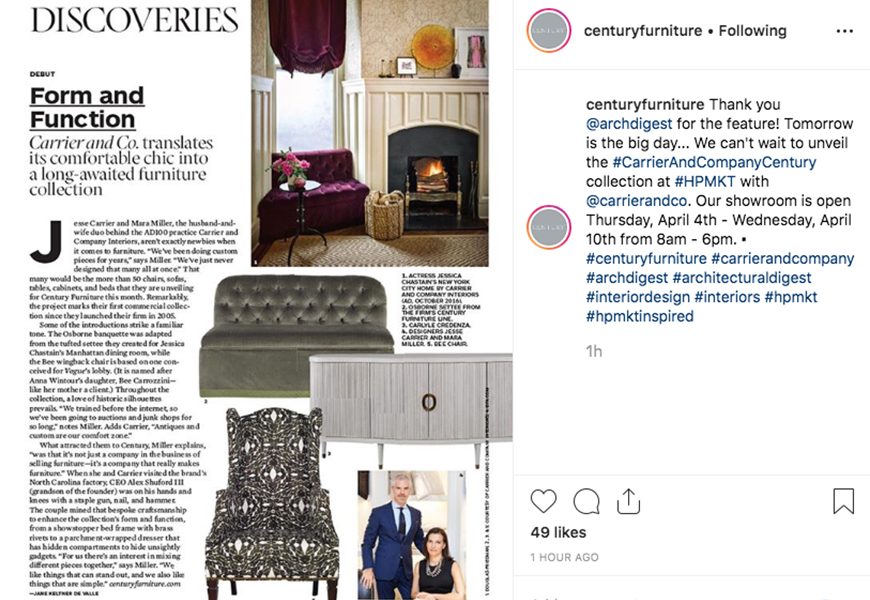 Visit Century Furniture at DCOTA, suite B-228, and at the DCH in TIPLER Collection, suite 115.
IHFC- M110, Main, Floor 1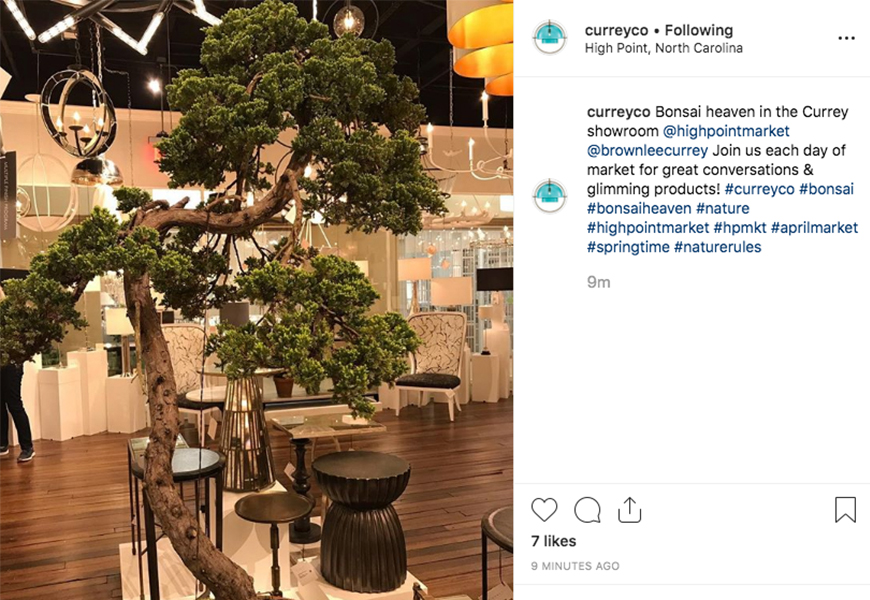 See Currey & Company product in Mantra at DCOTA, suite B-218 and in WITFORD LA at the PDC, suite B517.
IHFC- C258, Commerce, Floor 2
See Cyan Design product at the DCH in Stetzel & Associates, suite 2010.
Made Goods celebrates 10 years with a new showroom at The Bank on Wren in High Point! 203 N. Wrenn St.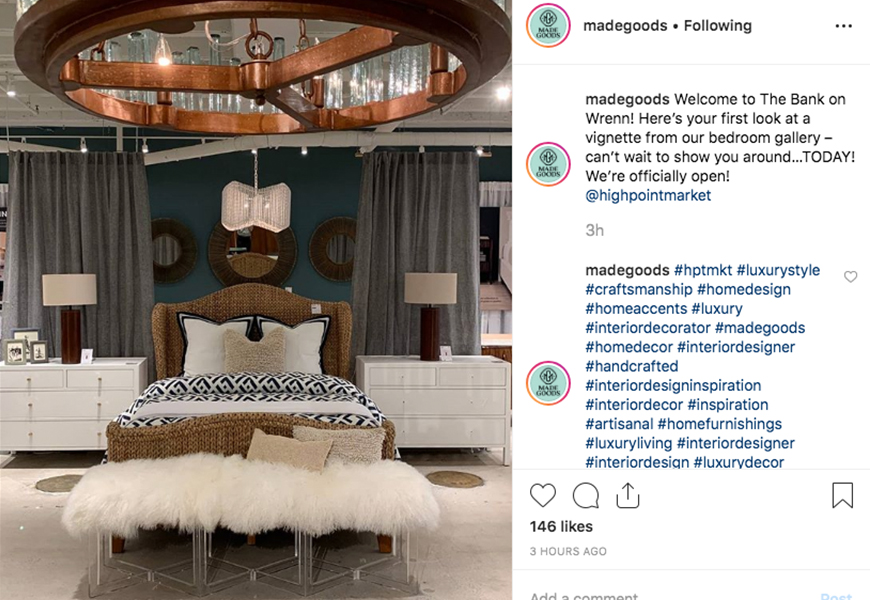 Shop Made Goods at the DDB, Suite 325.
High Point is open April 6th-April 10th from 10 am. – 4 pm.
Check out the official High Point website here to see a complete list of exhibitors!
*Cover image courtesy of Janus et Cie, who you should also visit at High Point! Located at M130, Floor 1. Shop Janus et Cie at the PDC, suite B146 and at DCOTA, suite A-123!