ICYMI, British brands Farrow & Ball and The Rug Company teamed up in 2017 to pair the former's rich, iconic paint palette with the latter's luxurious bespoke rugs to create the 'Complementary Colour Collection'. Now, they've added three new rugs to the collaboration, infused with the colors of Farrow & Ball's Fall 2018 collection. Tailored to your lifestyle and now with the ability to match your walls – if you're into that sort of thing – they present Leighton Teal, Portobello Pink and Bay Blue.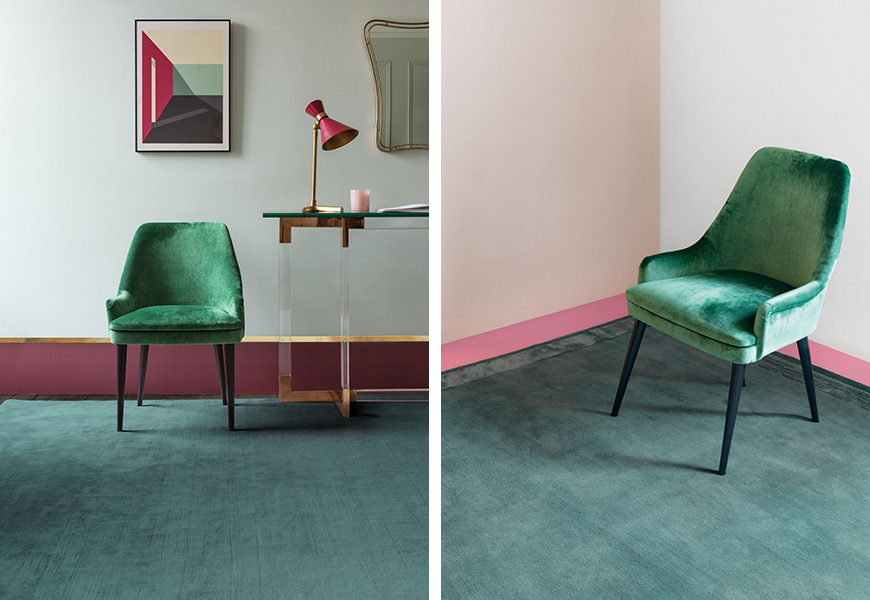 (Above) Leighton Teal
The plushy, handcrafted green, blue and pink pieces bring a fresh vibrancy to the collection. "Leighton Teal, Portobello Pink and Bay Blue are welcome updates to The 'Complementary Colour Collection' palette. These rich, opulent hues work perfectly with today's colour preferences and positively sing when paired with the newest additions to the Farrow & Ball colour card," said Farrow & Ball's Creative Director Charlotte Cosby.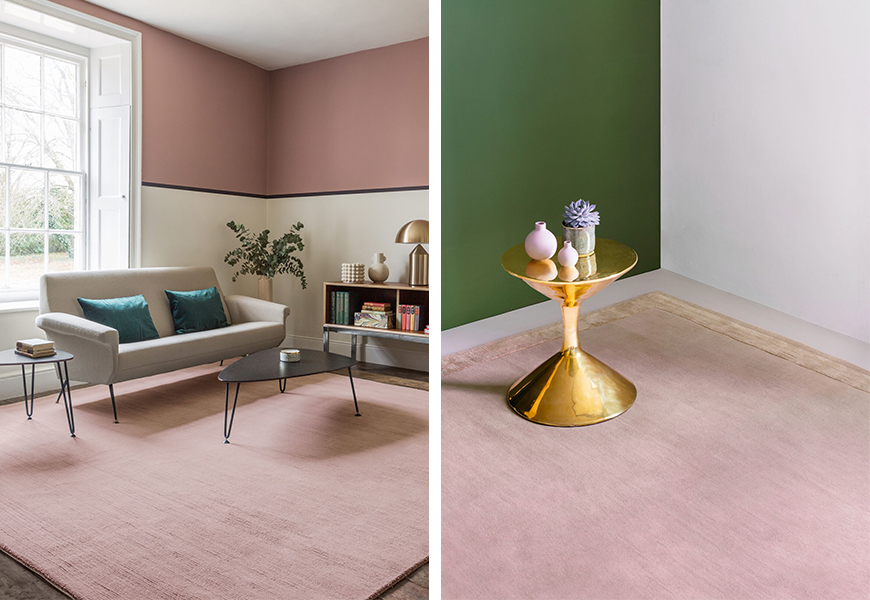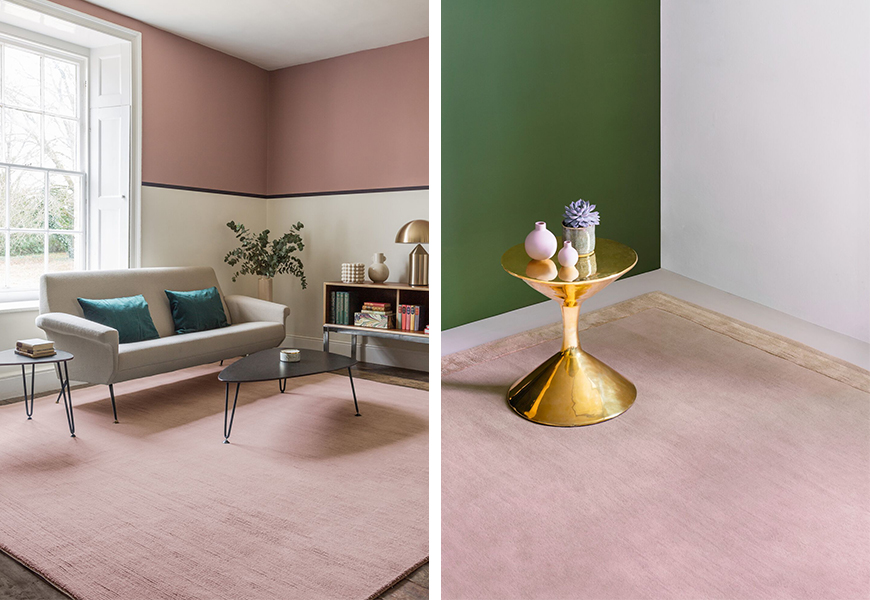 (Above) Portobello Pink
The existing rugs in the 'Complementary Colour Collection' are much softer and subdued than the new pieces, which support your adventurous monochromatic play or your contrasting walls. "These new additions are in carefully chosen mid-tones so the colour can be dialed up or down depending on what you pair it with," said Rug Company's Creative Director, Milly Wright.
(Above) Bay Blue
"They are incredibly versatile and respond really well to the bolder use of colour we have seen trending in interiors lately. If you're looking for a complementary scheme, I like to pair Portobello Pink with a base of School House White, a section of Sulking Room Pink and accent line of Paean Black. For something a bit strong and impactful, I like to combine Bay Blue with blocks of Jitney, Rangwali and Bancha", Wright said.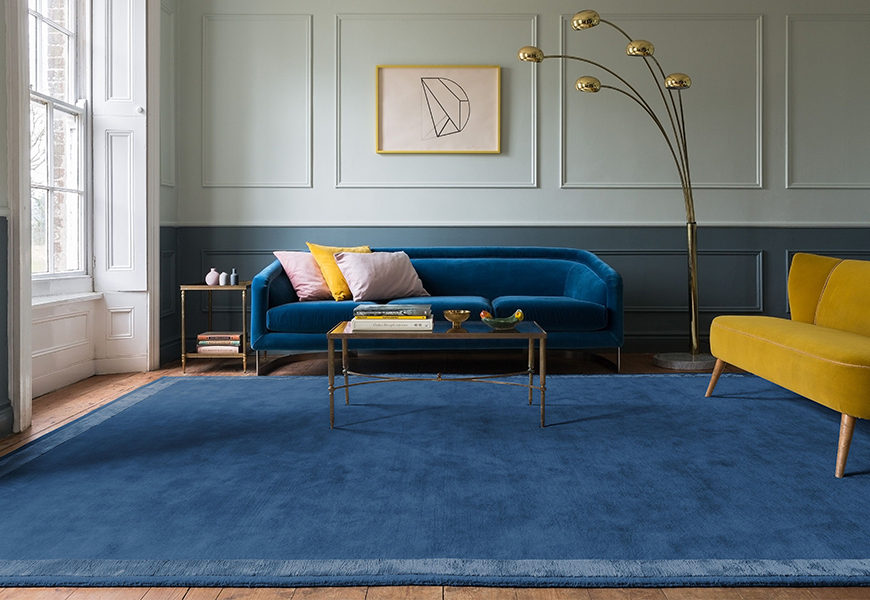 Visit Farrow & Ball's website here and The Rug Company's here to learn more about how the rug and color experts unite through this beautiful collection. Shop The Rug Company's new showroom at the DCOTA, suite C-116, and Farrow & Ball at the DDB, suite 1519.