A palm tree is not exactly the same thing as a Christmas tree, but in the Sunshine State you may have to pretend it is. Sometimes a patio full of poinsettias can be the only Christmas fix you need in 80 degree weather.
Holiday spirit in Florida relies on florals, festive music and family and friends. Holiday decor looks to ocean blues to replace some of the traditional reds and greens. Top interior designer, Gil Walsh shares tips to stay (design) cool during a warm Christmas.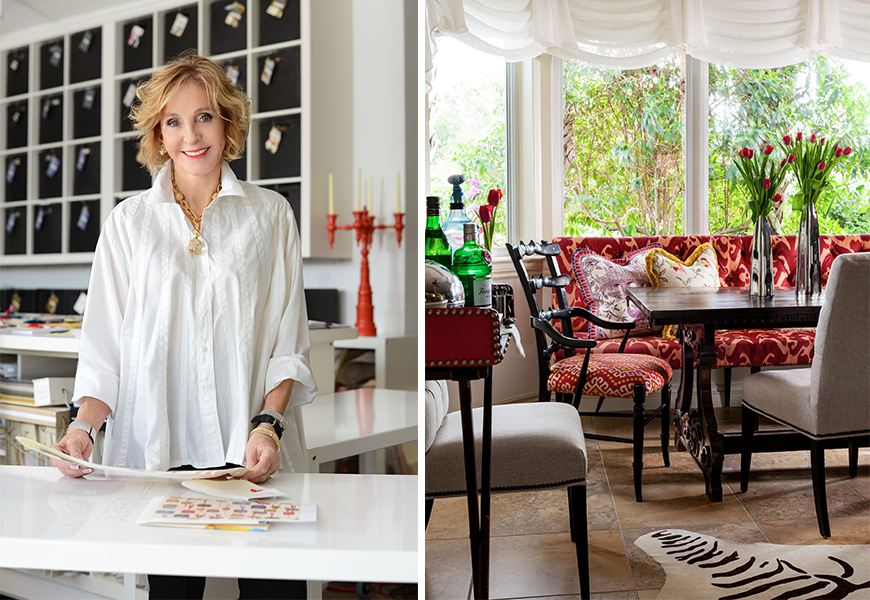 Holly Speck: What are your first steps when decorating for the holidays?
Gil Walsh: The holidays are an exciting time, but decorating can become a little daunting if you don't know where to start. Whether it is a Christmas tree or a decorative centerpiece on a table, identifying the anchor for my design is helpful in building out the rest of my holiday decor. Next, I begin to layer holiday items into my current decor. Filling vases with decorative ornaments is a great way to add a touch of the holidays while avoiding clutter.
HS: Is there a quintessential Floridian/Palm Beach quality that you incorporate in your holiday décor?
GW: Floral arrangements! With temperatures being rather warm throughout the holiday season in Florida, I always take advantage of the opportunity to decorate my entrance way and patio with an abundance of festive flowers and plants. I also love Fraser Fir garlands and wreaths—the scent is nostalgic!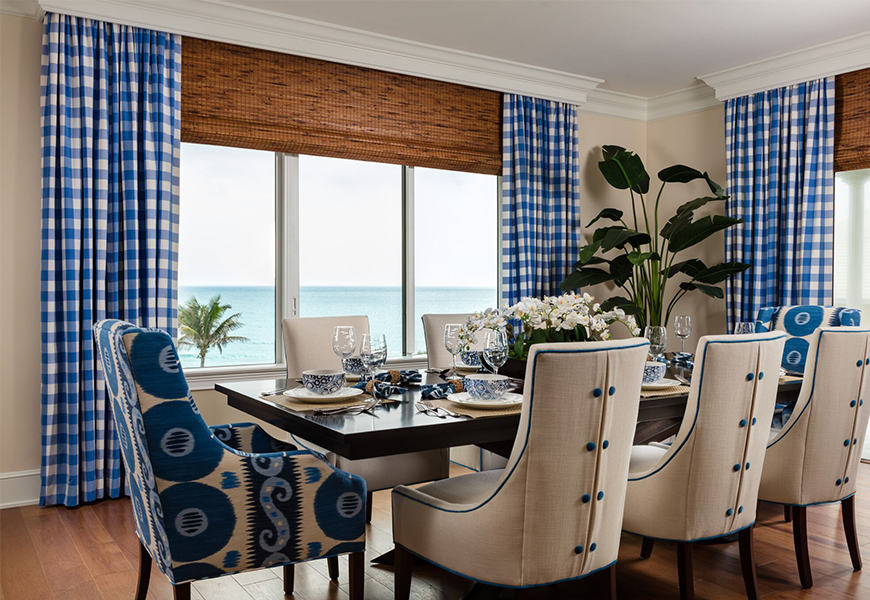 HS: How would you describe holiday decor in Florida?
GW: The key to holiday decor in Florida is transforming objects you already have in your home to reflect the holiday season. I take a bit of a lighter approach to decorating by adding in my favorite holiday hues to enhance the design already present in my home. With Florida being a second or third home to many people, there is less space to stow away holiday decorations, so adding in a few festive accents typically works just fine.
HS: Is there one piece of the holiday's that you incorporate in all of your spirited designs?
GW: I love to incorporate antiques that have been passed down from generation to generation, as well as items our children have made and trinkets we've received from family and friends. My Christmas decor is often comprised of a collection of memories.
HS: What is the biggest annoyance/difficulty with holiday decoration? What is the most fun?
GW: Something that was always a bit time consuming throughout the process of decorating for the holidays was the decorating of my tree. Creating handmade bows, ribbon wreaths and ornament clusters was a bit stressful, however recently I found this amazing tool, the Ornamator, which is a simple wired device that allows you to create beautiful bows, and perfectly clustered ornaments. It is the first tool I take out when it's time to decorate! The part that is most fun is creating a festive atmosphere to entertain family and friends.
HS: How do you get into the 'holiday spirit'?
GW: In the northeast, the cold weather is what always signified the beginning of the season for me, however here in Florida, it's hearing the Christmas music on the radio and seeing Salvation Army's iconic red kettles in front of the grocery store. As the season picks up, its the smell of freshly baked holiday treats and finding the perfect gift for a loved one that really gets me in the holiday spirit.

HS: Do you keep it traditional or mix-up festive color choices and pieces?
GW: Similar to my design aesthetic, I naturally gravitate towards traditional and timeless holiday décor. I always include the holiday staples we all know and love, such as red ribbons and festive linens, however I do like to mix things up by adding a little sparkle and metallics to the mix. Red and green are classic, but it doesn't hurt to incorporate some accent pieces in gold and silver to add a little glam to your holiday décor.
HS: Favorite Holiday Beverage?
GW: Egg Nog.
HS: Favorite Holiday Food?
GW: Pecan Pie.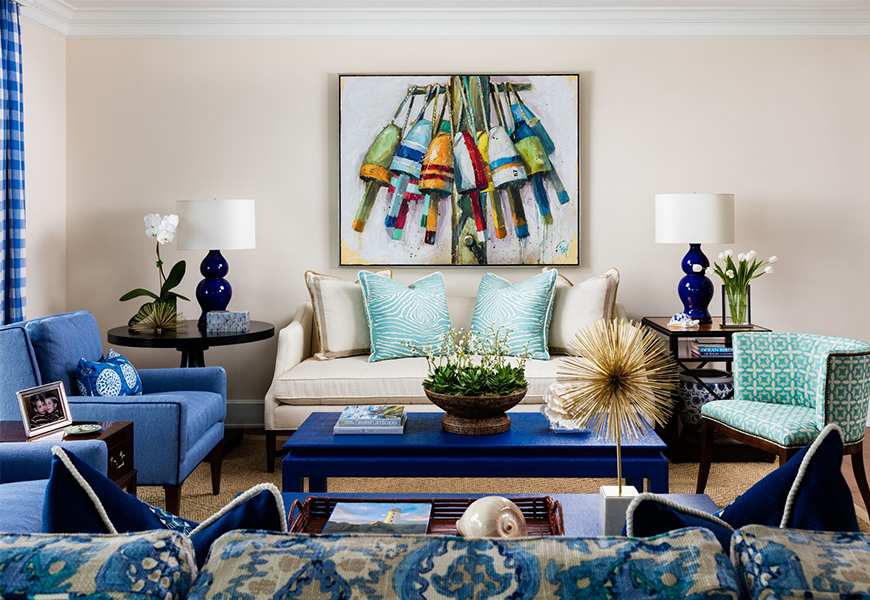 HS: Favorite Holiday Memory?
GW: My favorite holiday memory is simply gathering around the Christmas tree with a fire place burning, enjoying the sights and smells of the holidays with people I love!
HS: Tip for surviving the stress of the holidays/in-laws?
GW: In the midst of the commotion, I always try to remind myself to be present with those I am spending time with. The gifts, decor and holiday treats are wonderful, but the memories created during the holiday season remain with us for years to come. I encourage everyone to unplug for a bit and enjoy time with family and friends!
All Photo Credits to: Sargent Architectural Photography