It may be 80 degrees outside, but Southerners always find a way to celebrate Christmas according to tradition. There are plenty of poinsettias, magnolia garlands and of course, the best holiday food around. Can you say creamy casserole and buttermilk fantail rolls?
This Christmas Houstonians may get to trade their shorts in for light jeans. As temperatures hit all time-lows, holiday décor hits all time-highs. Houston-based Interior Designer, Sarah Eilers, shares her tips on how to make your Christmas Décor, very merry, Southern Traditional and bright.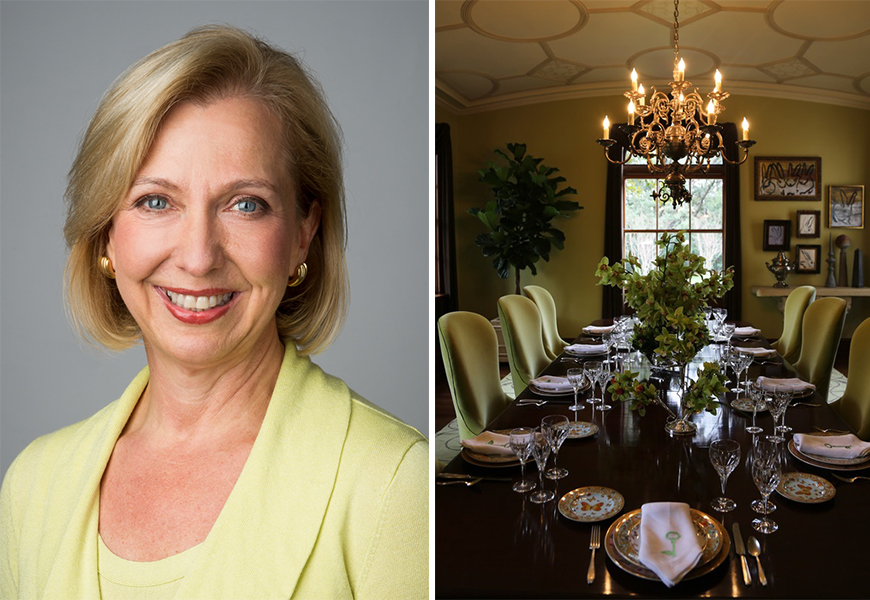 Holly Speck: What are your first steps when decorating for the holidays?
Sarah Eilers: Go through inventory and photos from previous years, and then look for new inspiration to mix it up.
HS: Is there a quintessential Houston quality that you incorporate in your holiday décor?
SE: It's hard to find a Christmas Tree in Houston without a boot ornament on it.
HS: How would you describe the holidays in Houston?
SE: It is an oxymoron. People will crank up the AC for parties, so that they can light a fire… when it is 80 degrees outside.
HS: Is there one piece of the holidays that you incorporate in all of your spirited designs?
SE: It is important to keep it personal: antique family decorations or children's handmade ornaments. One tip I always recommend is to put the sentimental ornaments that are broken in a large glass bowl and use it for a centerpiece.
HS: What is the biggest annoyance/difficulty with holiday decoration? What is the most fun?
SE: Colored, blinking or chasing lights is the biggest annoyance of holiday décor. The memories behind each and every client's piece or ornament are the best part of decorating for the holidays.
HS: How do you get into the 'holiday spirit'?
SE: Light the Frasier Fir Thymes candle and bake cookies while watching White Christmas.
HS: Do you keep it traditional or mix-up festive color choices and pieces?
SE: Most houses cannot handle "fire-engine red," so I like to mix in softer reds/corals and greens with neutrals that blend well with the interior.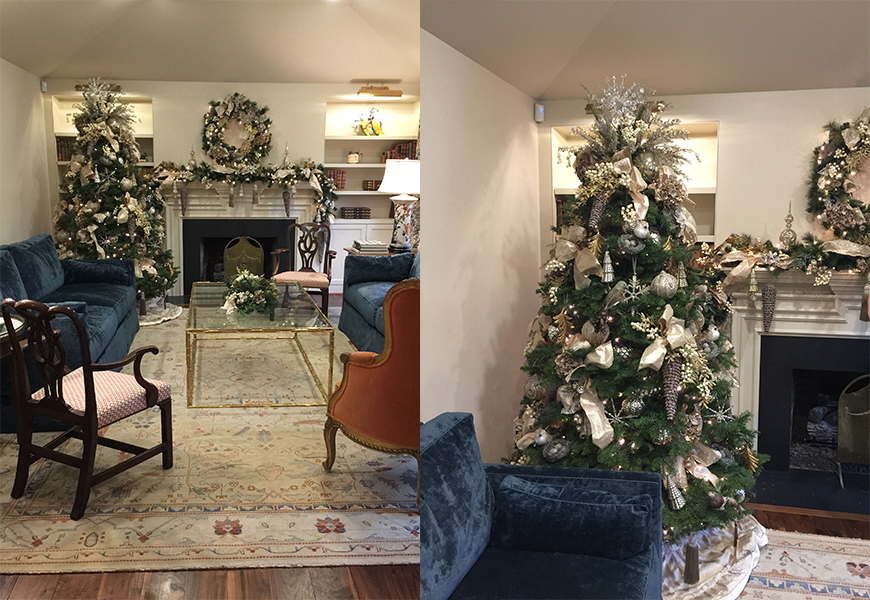 HS: How would you describe a Southern Traditional Christmas and how do you create it?
SE: A Southern Christmas reminds me of my parent's farm. We always cut fresh cut greens from the garden and fields. So, I like to recreate that by using all of the natural and available décor that I have in my own yard. I like using magnolia leaves, branches, berries and anything else I can find that will look great in an arrangement.
HS: Favorite Holiday Beverage?
SE: My father's milk punch.
HS: Favorite Holiday Food?
SE: Chicken Enchiladas… a Christmas Eve must.
HS: Funniest Holiday Memory?
SE: The year when my youngest called Santa, Santa Closet, and it has stuck ever since.
HS: Tip for surviving the stress of the holidays/in-laws?
SE: Pace yourself, get plenty of sleep and plenty of wine!