A Californian Christmas isn't all snowflakes and snowman. I have heard, however, that sand angels are a possibility. To get into the holiday spirit Californians have to get creative.
Interior Designer and PDC Stars on the Rise recipient, Ryan White is no stranger to creativity, especially for a not-so-white L.A. Christmas. Ryan shares how he gets into the holiday spirit outside of Hollywood, with his festive Land Rover and pups in tow, Wriley and Cooper.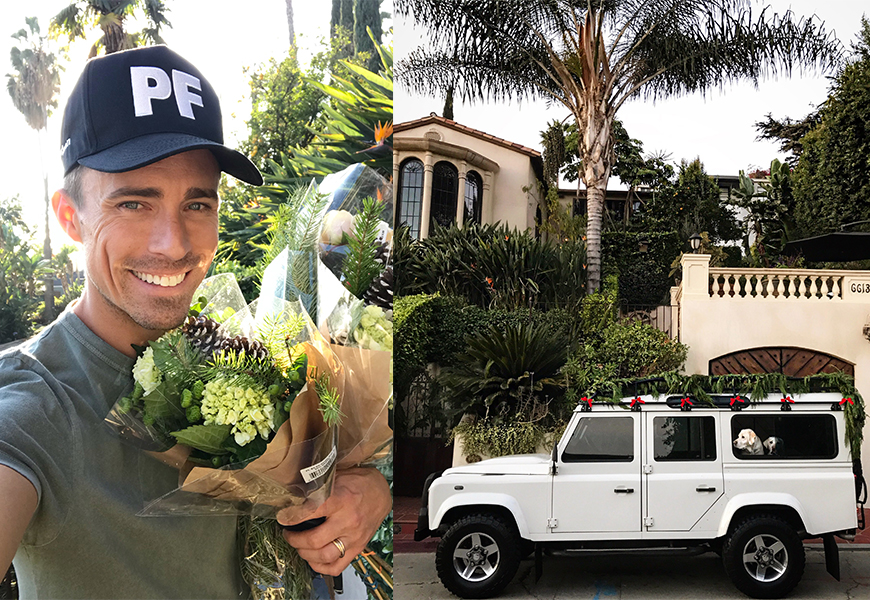 Holly Speck: What are your first steps when decorating for the holidays?
Ryan White: Living in Los Angeles it's hard to feel like the holidays are upon us when we have such consistently beautiful weather. Being from Colorado I'm very much used to the seasons dictating when the holidays are right around the corner. That being said there's nothing like adding the touches of fresh garland, muted colored flowers and smoky scented candles to get me in the mood and ready for the holidays.
HS: Is there a quintessential Californian/L.A. quality that you incorporate in your holiday décor?
RW: California is such an indoor/outdoor living environment that I think it's a must to decorate your outdoor coffee tables, dining tables etc. with fresh flowers and garland just as you would the interiors.
HS: How would you describe the holidays in L.A.?
RW: It feels a bit like you're on a set of a movie… Meaning, there's not the weather to let you know that the holidays are arriving, but there's definitely a ton of props and beautiful decorations to get you in the holiday spirit. Going to the Grove once they have installed their large Christmas tree and Santa station has to be one of the most exciting things to do to get me into the holiday spirit.
HS: Is there one piece of the holiday's that you incorporate in all of your spirited designs?
RW: A candle that's scented with the scent of pine
HS: What is the biggest annoyance/difficulty with holiday decoration? What is the most fun?
RW: I think the biggest annoyance is when you have to take everything down and it feels a bit depressing. The house always looks like someone just took the breath out of it once the holidays are over.
The most fun with decorating for the holidays is definitely being able to exercise your creative mind to do something a little bit new and fresh every year. Also, it's fun to keep some of the same traditions going year to year.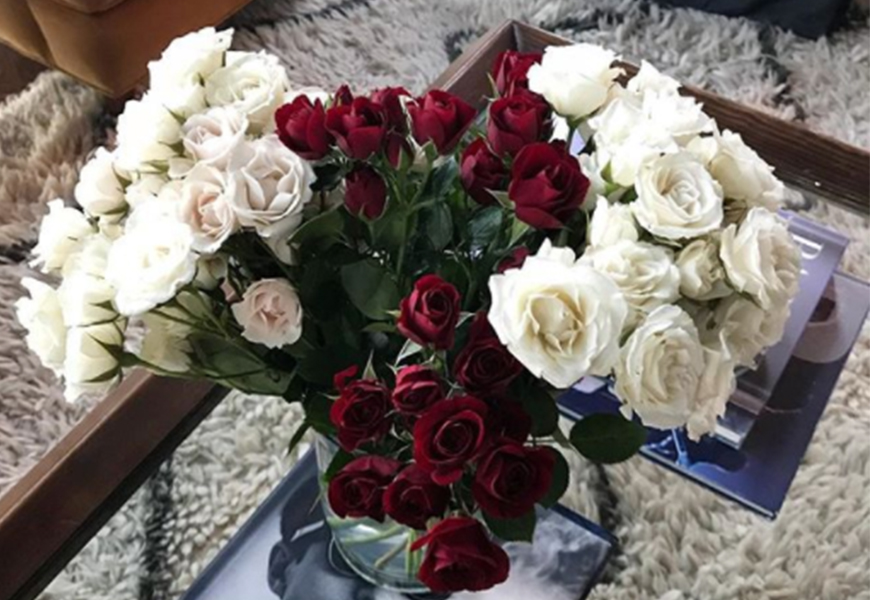 HS: How do you get into the 'holiday spirit'?
RW: Starting December 1st its holiday music 24/7 in the house and in the car. The car itself, my Land Rover defender 110, also gets in the seasonal spirit! One of my favorite traditions to start off the holidays with is decorating my car. I decorate it with garland and red bows every year.
HS: Do you keep it traditional or mix-up festive color choices and pieces?
RW: I keep it pretty traditional, but I have really been enjoying muted colors like creams and light greens, especially in my flower arrangements.
HS: Favorite Holiday Beverage?
RW: A hotty toddy.
HS: Favorite Holiday Food?
RW: Honey-baked ham.
HS: Funniest Holiday Memory?
RW: I think one of the funnest and funniest memories is to sit around the house with the fireplace going and watch my all-time favorite Christmas movie "Christmas vacation." Life doesn't get much better.
HS: Tip for surviving the stress of the holidays/in-laws?
RW: Red wine, red wine and MORE red wine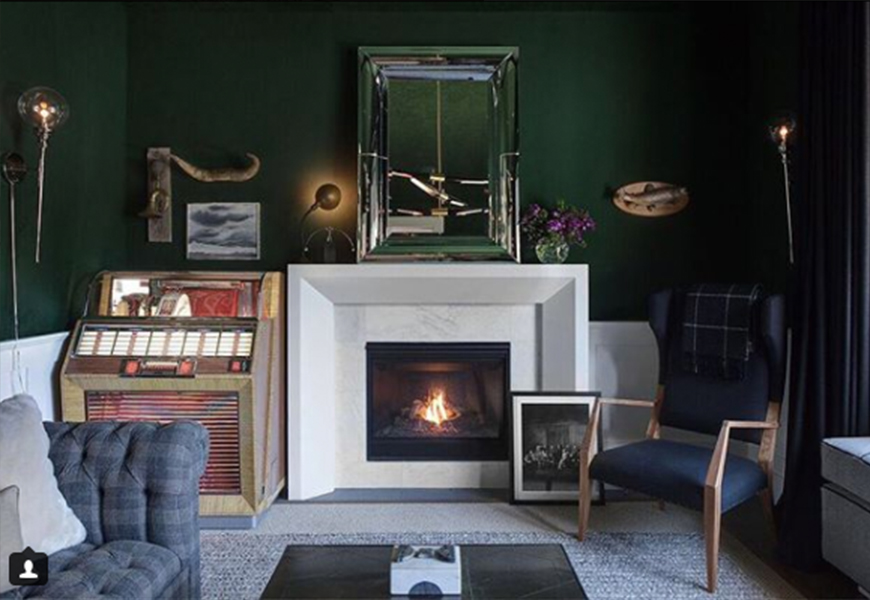 For more festive and design-centric photos be sure to follow @Ryanwhitedesigns on Instagram!