Cheryl Eisen is the complete package, and so is her company. Interior Marketing Group, most commonly known as IMG, is indubitably the most successful zero-investment company to organically grow into a hybrid company that New York nor the rest of the country was prepared to bat against; a company that's 90% led by a "female army" a title that founder Cheryl Eisen appointed her smart and savvy colleagues, many of whom start as interns and later become department heads. We wish the "triple threat" description would suffice but IMG offers more than just three services for its multi-million dollar projects. Beginning as a luxury-staging agency, IMG now has folded in interior design, photo and video services, and branded event services. Oh, and they make their own products and art. Who run the world?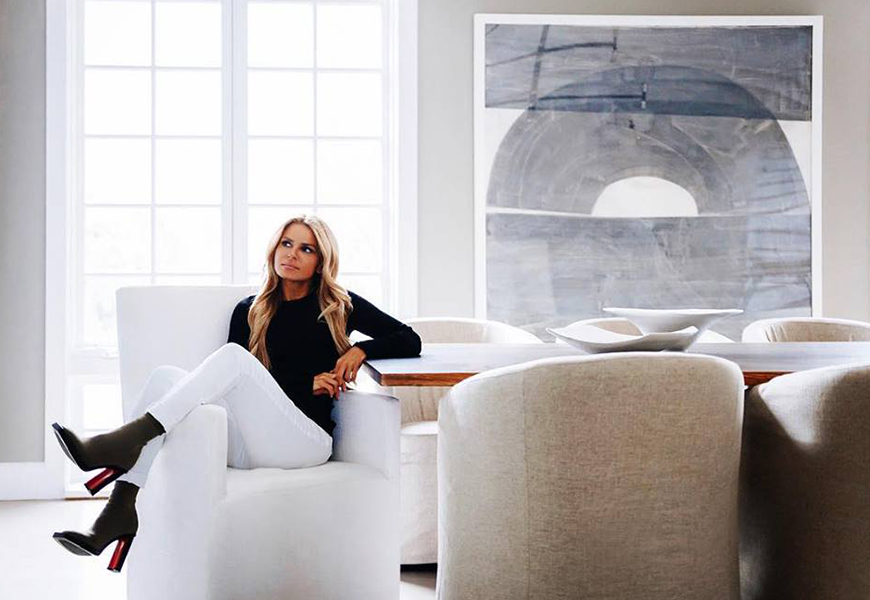 Eisen "fell" into staging like many successful people say they started out in their hugely successful businesses. But it takes more than falling to become big. Eisen knew two things very well: luxury and the Internet. Put those two together and Eisen's entrepreneurial grind — and there's IMG. Starting off as a real estate agent, Eisen saw the potential for a different realtor experience. She noticed an upswing in staging occurring on the west coast and was ready to bring it bigger and better to New York City. With her realtor and broker contacts at the ready, Eisen started gaining traction in staging alongside her realty business.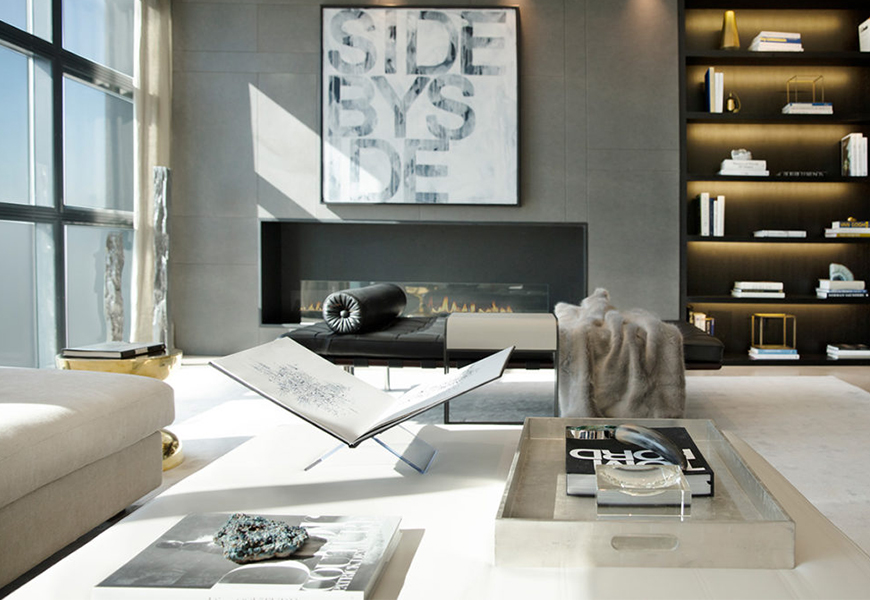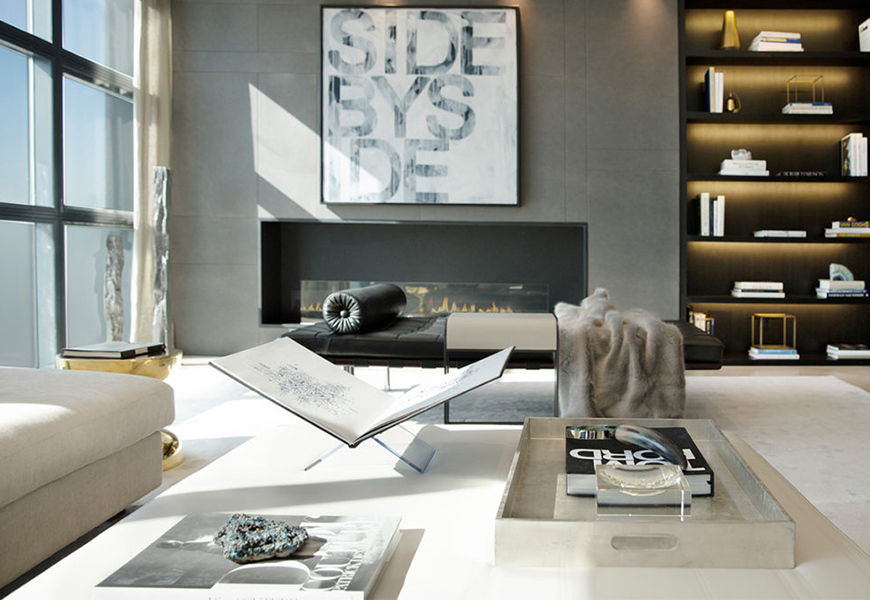 "IMG really changed the real estate landscape in NYC. We were the first ones to stage exclusively in the luxury business. In the beginning, the staging's price point was under 5 million. There was no storage unit initially. I was getting things on craigslist and Ikea and was accumulating my own inventory," Eisen said. "I worked with my high-end brokers and started getting asked, can you stage people? So, when I started staging on that level, in beautiful 5th avenue apartments, we started accumulated nicer furniture." Nicer furniture and much more, we imagine, has helped Eisen and her team manage to start and finish high-end projects in a 12-day turnaround.
"It doesn't matter how good your staging is if nobody sees It." –Cheryl Eisen
If you take a look at an IMG staged space, you won't think it's staged. It looks like a lived-in home. "You have to differentiate yourself to your competitors. Everything we do is high-end where it doesn't look like staging. We led the way for a very completed aged look instead of very sparse. It looks more like a fully designed home with high luxury. Staging used to be minimalist and cold and it's evolved into a thoughtfully curated and unique design," Eisen said.
Eisen said most people walk into an IMG space and can immediately identify it as such. "We mostly do timeless versus trendy and we stick to a formulaic design plan incorporating layered texture, oversized art, sculptural elements, low profile, etc. Layered neutrals and different textures versus a lot of color is a definite identifier for us."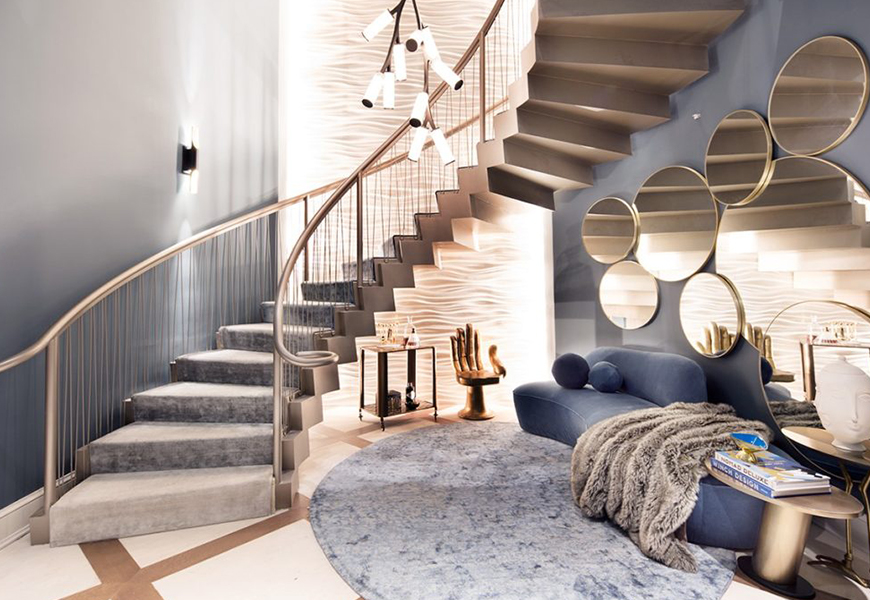 (Above) IMG's 2018 Holiday House NYC design
Since the world of staging is more prominent and developed, Eisen said that she differentiates herself in more than just the aesthetic of staging. "Now most things are staged, we make our listings stand out with our marketing and PR department. It doesn't matter how good your staging is if nobody sees it."
Speaking of people seeing her work, Eisen seemingly makes television and public appearances right and left. We asked her if being in front of the camera is something that took some getting used to.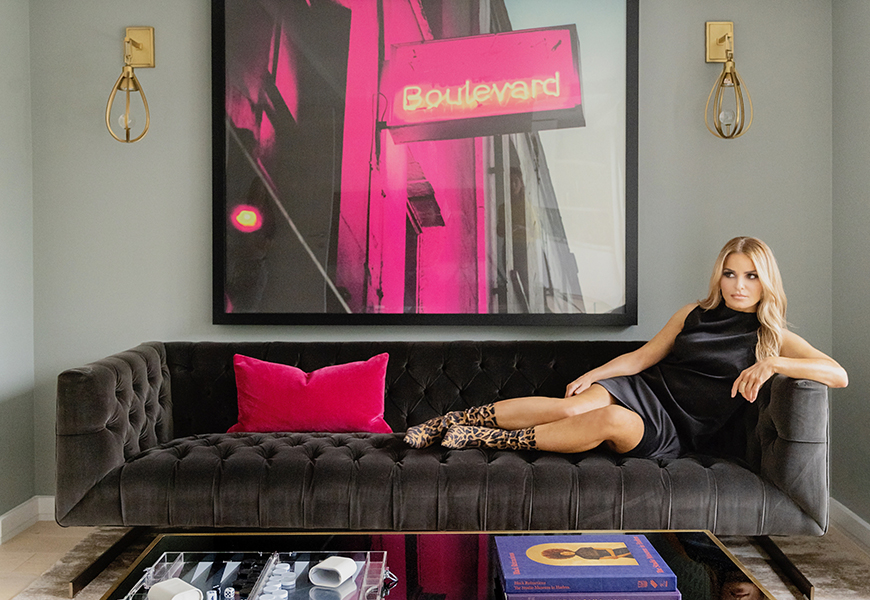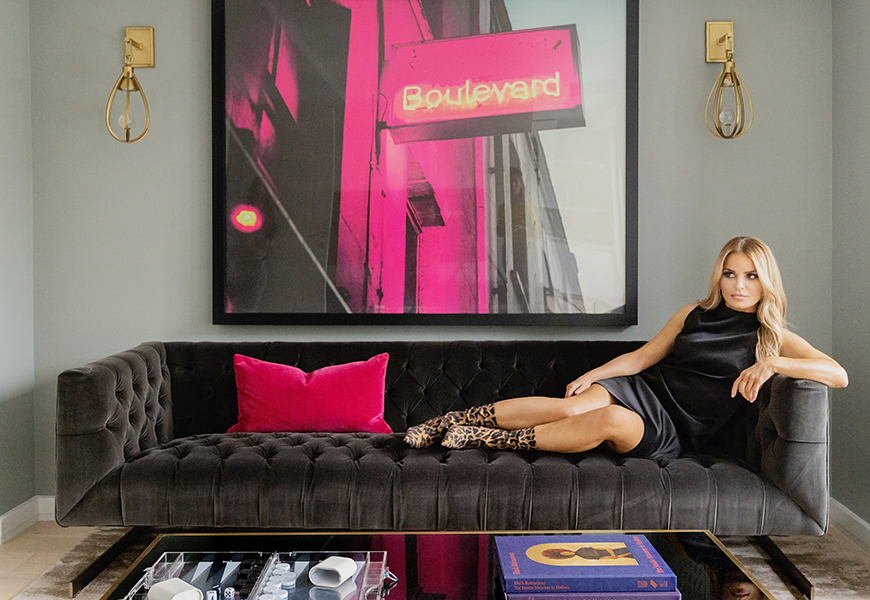 "Because I was the first in NYC to do staging, I was out there trying to promote it. I was pitching to newspapers and press releases. I started getting on TV; CBS living large, NBC Open House, Frederick Eklund's Million Dollar Listing. When [Eklund] got the TV show, the whole thing took off for me. We were so public. It fed on itself and by getting so much press and recognition, it made sense to have our clients take advantage of that," Eisen said. Some of IMG's previous clients include public figures like John Legend and Chrissy Teigen, Bella Hadid, Zayn Malik, Bethenny Frankel, and more.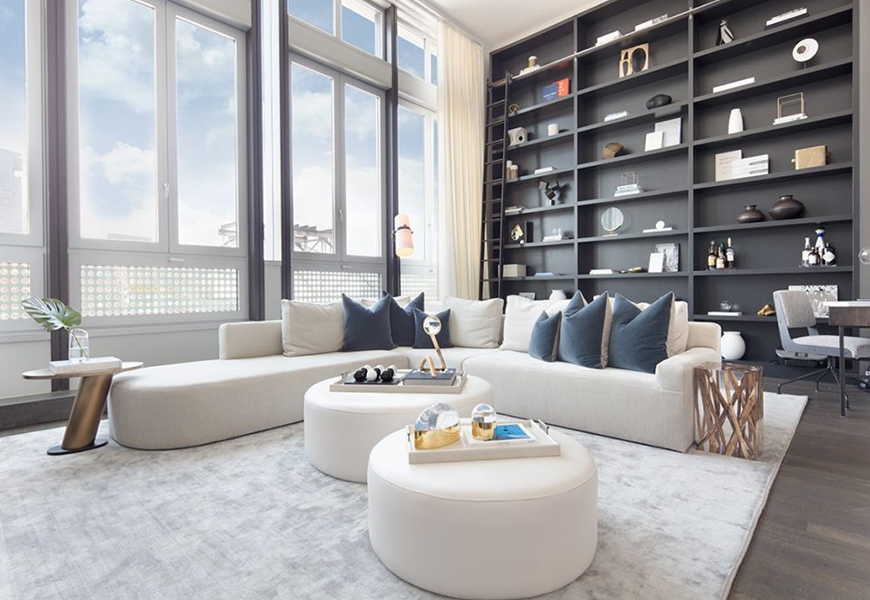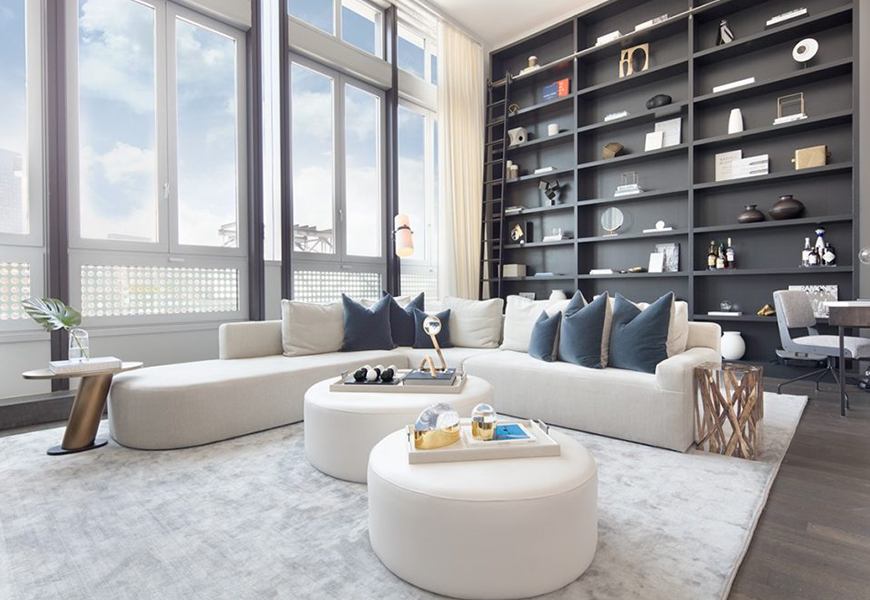 Eisen appeared at the D&D Building's Spring Market in none other than the "How to Scale Your Business" program with Business of Home's Editor in Chief Kaitlin Petersen. Everyone was in awe of Eisen's knowledge and accomplishments, leaning in while scribbling notes, absorbing her every word.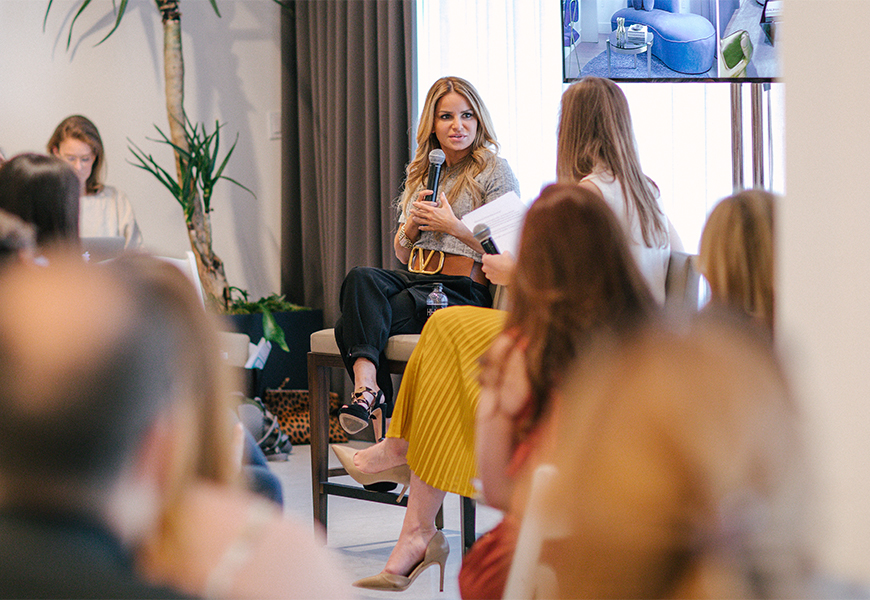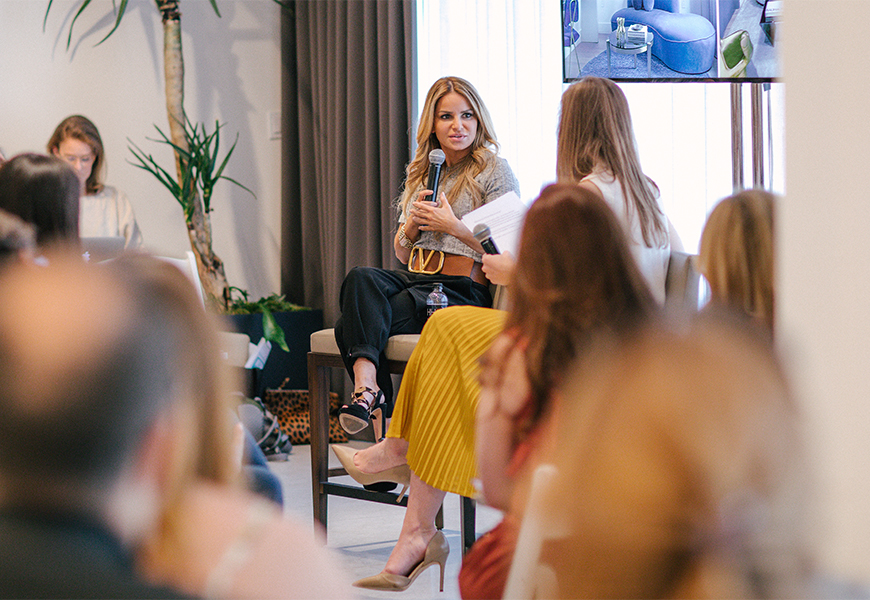 (From left) Cheryl Eisen and Kaitlin Petersen at DDB Spring Market
"Cheryl impressed all of us with how she grew IMG from a one-woman show into a powerhouse staging and design firm. She was candid about the logistics of running the business, how she pursued a diversified mix of revenue streams to effectively recession-proof the company—and most of all, how she has embraced the power of saying yes to new opportunities every step of the way," said Kaitlin Petersen.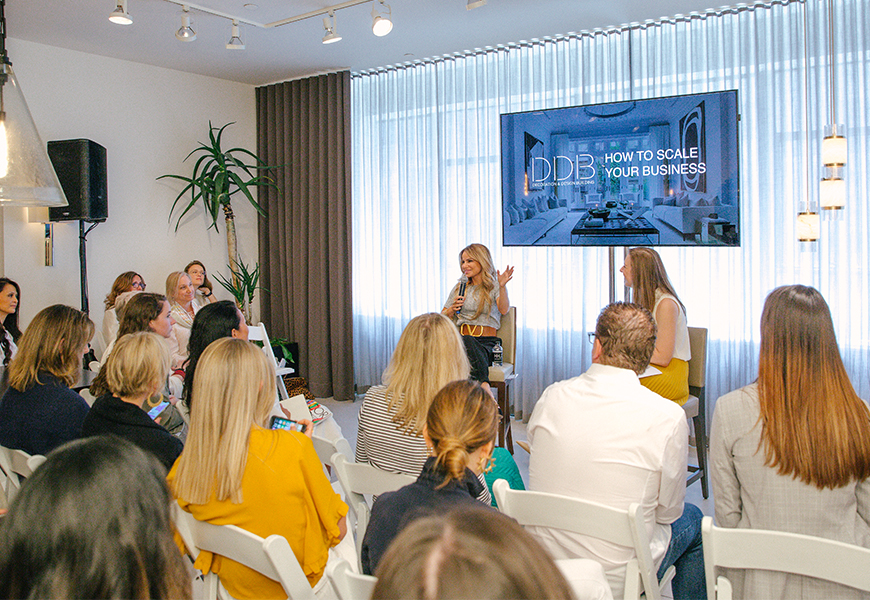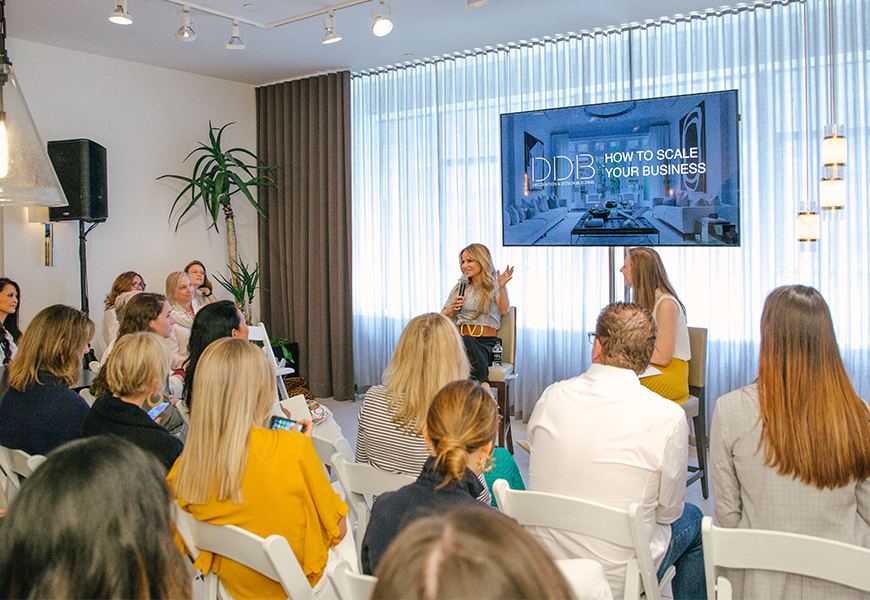 So, what has been Eisen's backbone through years of dominating the scene? Between her work ethic, ambition and the women that surround her, Eisen takes no prisoners. "I've always been so incredibly driven. I always knew I was going to work until I was the best in the industry. I'm never going to be third best," said Eisen. Mission accomplished. Eisen said she's excited about an IMG coffee table book that's in the works, which will include stunning visuals of IMG's various projects, show a breakdown of textures and colors in each room, as well as some DIY tricks.
To see more of Cheryl Eisen and IMG's work, visit the IMG website here. Follow Eisen on Instagram to see how she perfectly matches her outfits to her interiors. "In my dream, I have a fashion line," Eisen said, in which we responded, "We can't wait to see it happen."