As a designer, you're bound to come across a project that runs short on time. Whether the time crunch is because the client required a rush finish date from the get-go, or you hit a snafu during the design process, it will be stressful.
In this week's #TipTuesday, two designers share advice on how to gracefully make it through a project when pressed for time, and they talk about their own experiences working against the clock.
Sandra Espinet
Profession: Owner, Sandra Espinet, Los Angeles
What is the biggest challenge when completing a project without enough time? Time is a luxury in our business. It seems we are living in the era of instant gratification. When we have more time, we can spend more time designing and coming up with fun and unique ideas, so time restrictions sometimes restrict creativity.
What can cause a project to be short on time? People buy homes or commercial spaces and dream of using them immediately, without realizing how long it takes to have custom items made and produced. Plus, many young clients look online and see images and have no idea what it takes to re-create those looks—in both time and money.
Once construction starts, there are a myriad of things that can cause delays: improper budgeting, improper specifications, mistakes in architectural, mistakes in quantification, back-ordered or discontinued products… The list is endless.
Describe a scenario when you've been pressed for time on a project. What did you do? I was recently on a project that had huge time constraints. We had to pull everyone and put all hands on deck to complete our design and ordering process on time. We had two full-time assistants tracking, calling vendors and making sure everything shipped on time. It's not impossible; it's just harder and more expensive to have so many people on board at the same time, but a well-organized team can accomplish almost everything.
Trudy Dujardin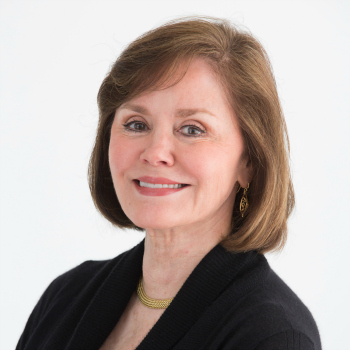 Profession: President, Dujardin Design Associates, Westport, CT & Nantucket, MA
What is the biggest challenge when completing a project without enough time?
Keeping the client and my staff calm! It's natural to worry, especially when a client has their heart set on a move-in date, or it's a commercial project, such as a hotel, and the move-in date is critical for their bottom line.
At DDA, I love large time-flow charts hanging on the wall. Beginning with the drop-dead completion date, and working backwards from there, to know exactly where we need to be each week. Visuals help my staff to see the time crunch, and weekly staff meetings keep everyone on track.
What can cause a project to be short on time? Unrealistic expectations and proposed time frame from inception. Also, clients that have difficulty with the decision process can cause significant delays. In order to move forward, clients need to rely on the advice of their designer.
There are often snags in the construction process that are difficult to predict ahead of time. For example, a stone counter snaps during installation, and there's a long lead time for replacement. In that case, another stone would need to be selected. As designers, we are often trying to get the floor finishers and painters out the door so we can move the furnishings in safely.
What do you do when you're pressed for time on a project?
– Some of the custom items have to be readymade and readily available, and the custom pieces can be added during a later phase.
– Non-critical spaces—possibly guest bedrooms—need to be eliminated for the time being.
– Special finishes will have to become standard finishes.
– We might have to switch our specifications to more commercial furnishing with shorter delivery time frames.