Hear that? It's Romo, still buzzing from their showroom's grand opening at the DDB Spring Market, in which they attracted people like moths. The party was set with a photo booth, bar, and DJ, Michael K. Lopez, who created Prada U.S.'s in-store music mixes. The room swarmed with the industry's elite editors and designers, eager to see the space in action with new textiles installed in the showroom's vignettes and work areas. The Romo team stylishly and functionally coexist with their product.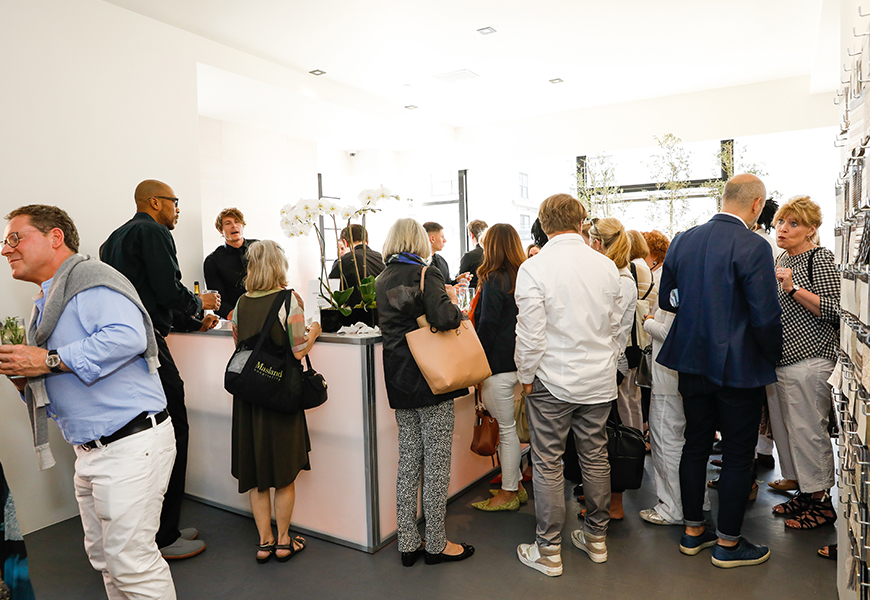 "We opened our first US showroom, modest in size with little natural light, in 2007 with only two Romo brands at the time. We have been on a waiting list to expand in NY since 2015, and in the end, it was probably well worth the wait," said Romo's U.S. CEO, Frederic Henry.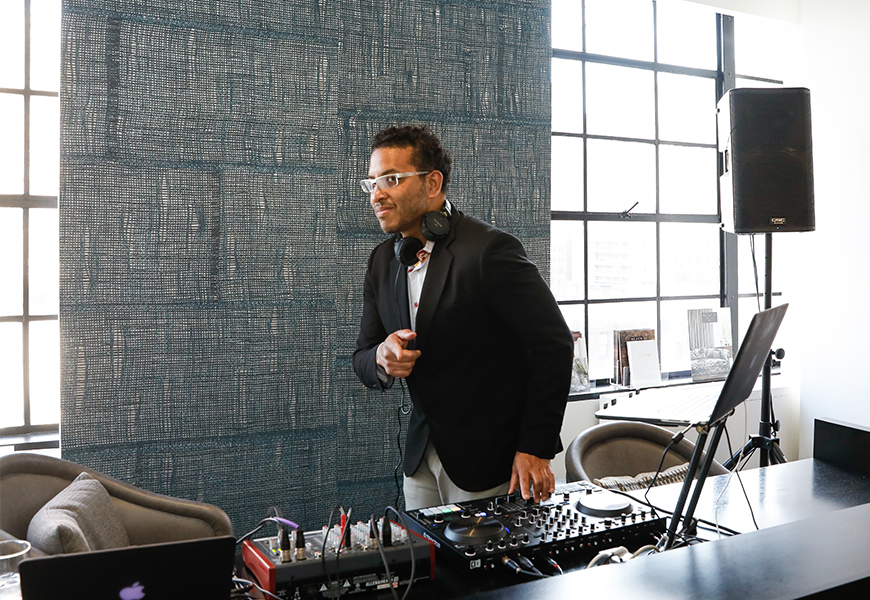 "Our new flagship showroom basks in natural daylight, thanks to an unbridled perimeter of East and South-facing windows along the entire showroom. NYC is arguably the world's economic epicenter, including for luxury goods. We are delighted to make a statement and commit to future growth in our top US market," Henry said.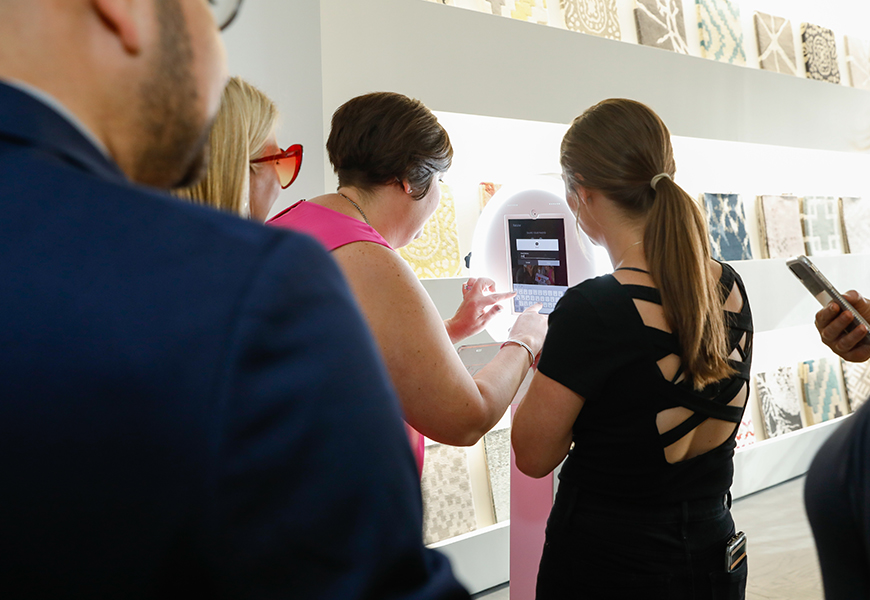 Romo has their sights set on the showroom design and experiences they want to offer, and they're the least bit boring. Romo's seductive, 8th-floor showroom was perfect for people watching and letting loose after a long day at Spring Market. Romo's featured party drink was the "Spinner", a rosemary lemonade cocktail named after the new Zinc collection.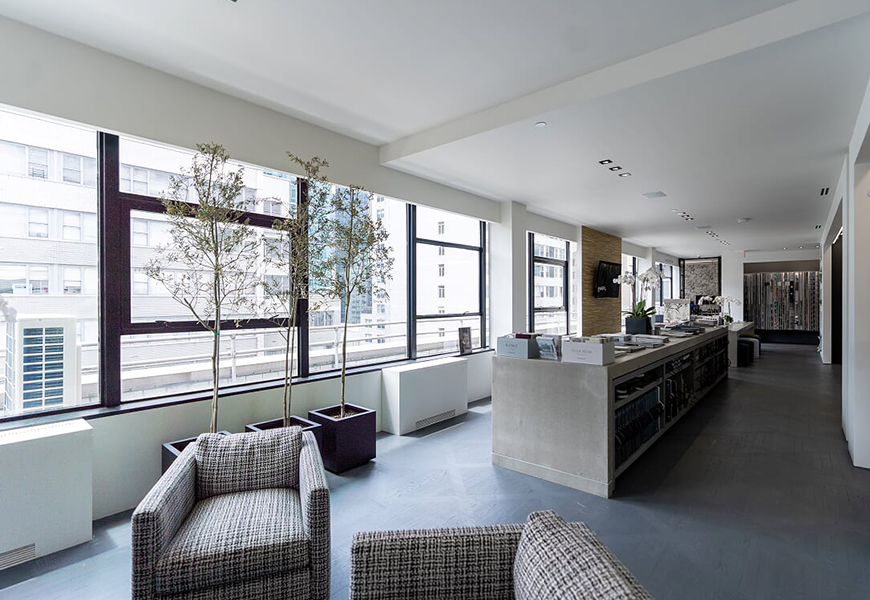 Romo's national visual merchandiser, Alison Groarke, said the new Romo showroom shouts We have arrived.
"In 2007, when we opened on the 17th floor, we were the new kids on the block. Over the course of 12 years, we completely grew out of our space. Launching four additional collections to the original two we opened with. This expansion was a long time coming. We could not be more proud of the space, design and natural light it provides. Our CEO, Frederic Henry, is a true architect at heart. Every detail in the showroom is an execution of his vision. Our new space has provided us a beautiful canvas to showcase our collections and cater to our client's needs. There is so much depth to what we produce. Every collection has a unique story to tell and now we are able to really show that," said Groarke.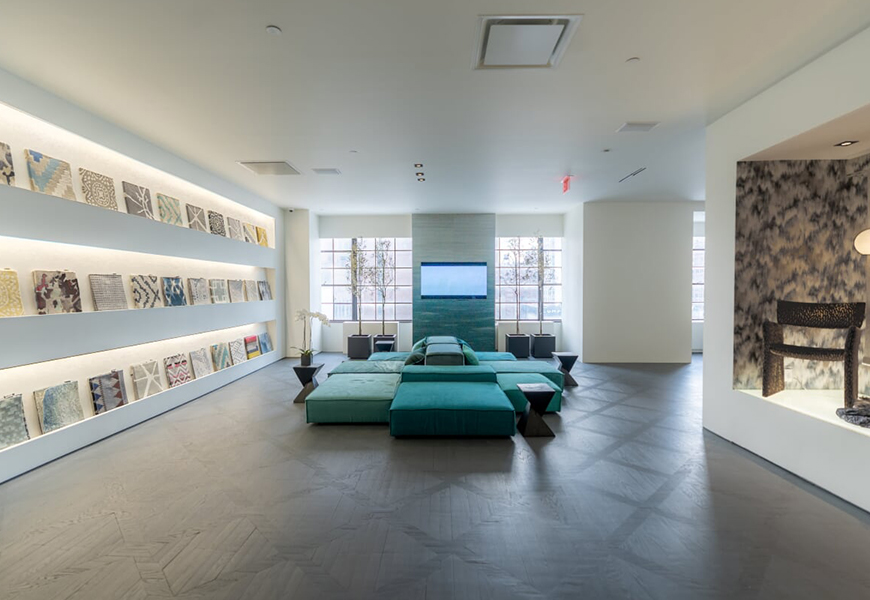 "Our goal with the new showroom is to focus on our designer's needs. Our objective is to make a memorable and creative shopping experience in the showroom. We have a coffee bar, work space for designers, tons of natural light, multiple ways to shop and an extremely knowledgeable staff." Groarke said. "There is no doubt we achieved our objective!"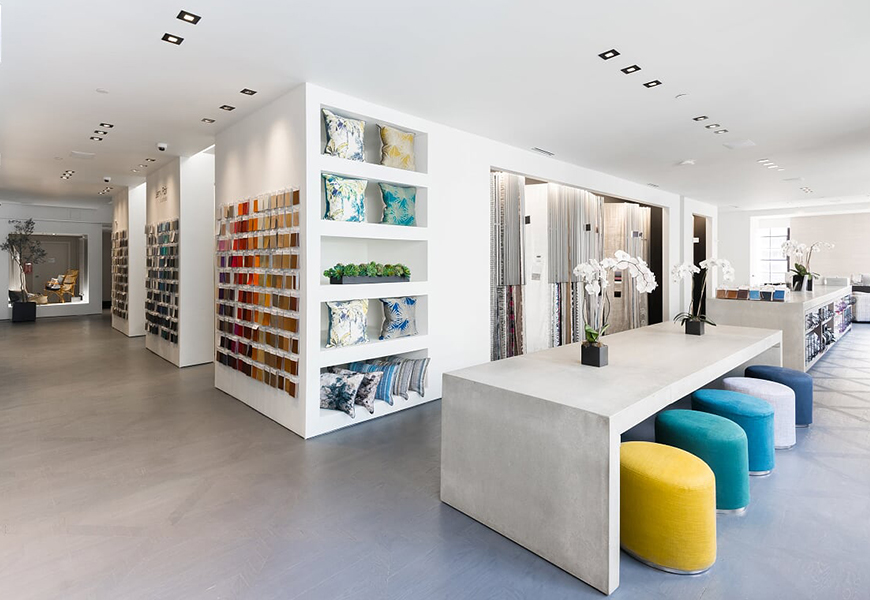 Come visit ROMO in person at the D&D Building, suite 808. #Romo_Newyork