Legendary Interior Designer, Kerry Joyce, will be making an appearance at the D&D Building's Spring Market on May 22nd and we thought we would connect with the universally celebrated designer beforehand. In the following Q&A, Joyce articulately shares his thoughts on design trends, "design then vs. now", and what it means to create intangible luxury. It's safe to say that I want to be Kerry Joyce when I grow up.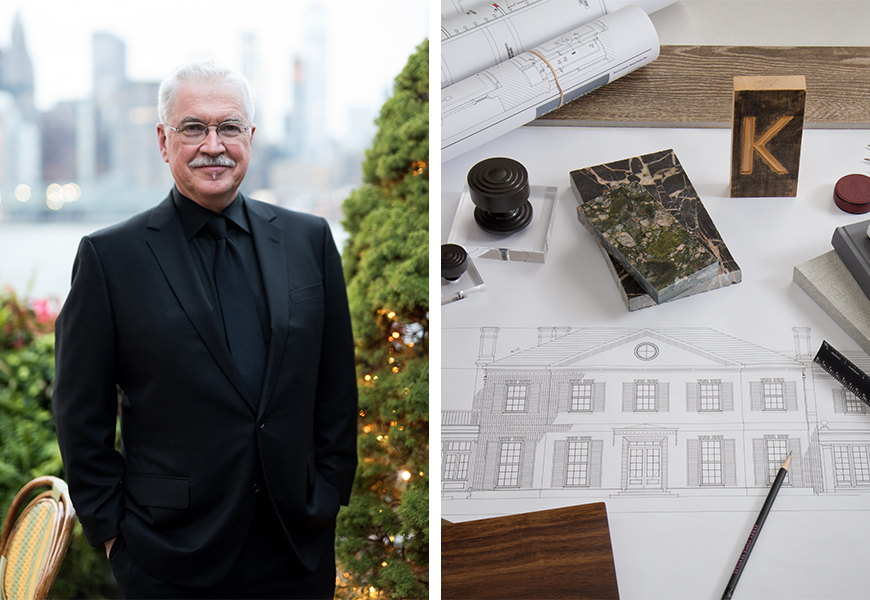 Go Design Go: Many people refer to your work as timeless, refined, varied, and elegant. How do you like to describe your own work?
Kerry Joyce: I have always strived to make my work classic. Many designers have one signature style, where I work in many different styles. I have more of a signature feel. I am delighted that when I revisit many of my projects from the past to find them still fresh and of today, this is what I strive for.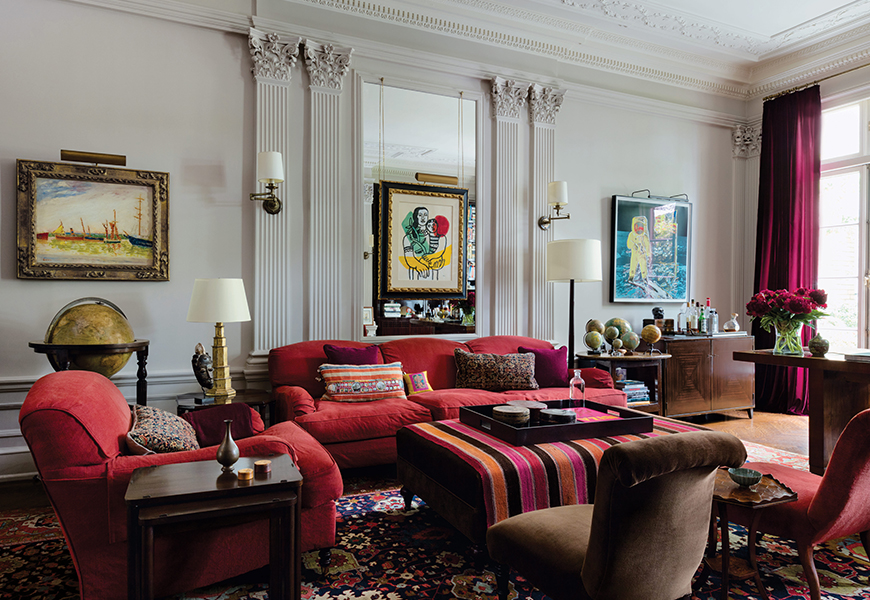 GDG: You brilliantly execute a myriad of aesthetics in your projects. Is there an aesthetic you naturally lean towards? What is your personal aesthetic for your home?
KJ: I am a modernist at heart, but I love all styles and milieus. I have three diminutive homes and first thing they share in common is my love of garden view. My New York pied-à-terre has the most stunning view of central park overlooking a patina-ed steeple of a historic church. This view of the park is the art of the room, as beautiful in winter as it is in spring, summer and fall. My Connecticut country house is situated overlooking a river bookended by dense forest and my Los Angeles cottage (designed in 1926 by a Hollywood art director) has a quirky topiary backyard that makes me happy every night when I return home.
Each home is a slightly different style, LA is very much a vintage collector's home featuring my eccentric art collection. New York is quietly French with a large nod to art modern and Connecticut features my love of Colonial and period furniture much of which has the clean geometrical essence of the period without being too heavy.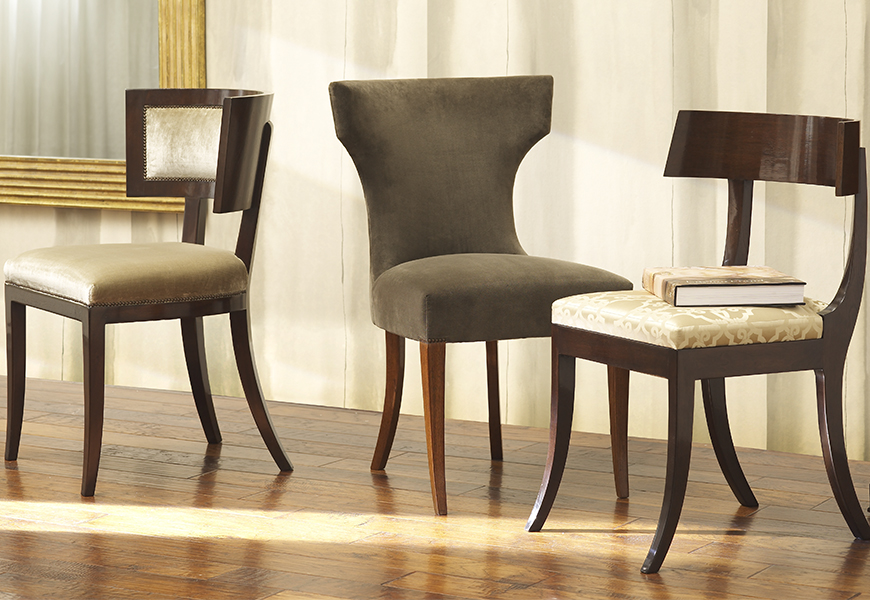 (Above) Kerry Joyce textiles on Dessin Fournir chairs
GDG: Can you share when you first started to become interested and inspired by design and how you first explored the field?
KJ: When I was younger, I was active in theatre and would sketch stage sets as well as act. Before I was eighteen I had acted in over 30 different productions so it made sense that I then went to college to become an actor. I discovered quickly that it was not quite right for me and segued to stage directing. I learned about scenery design, costume and lighting design. I excelled quickly and found my shelf loving design and decided to make it my profession.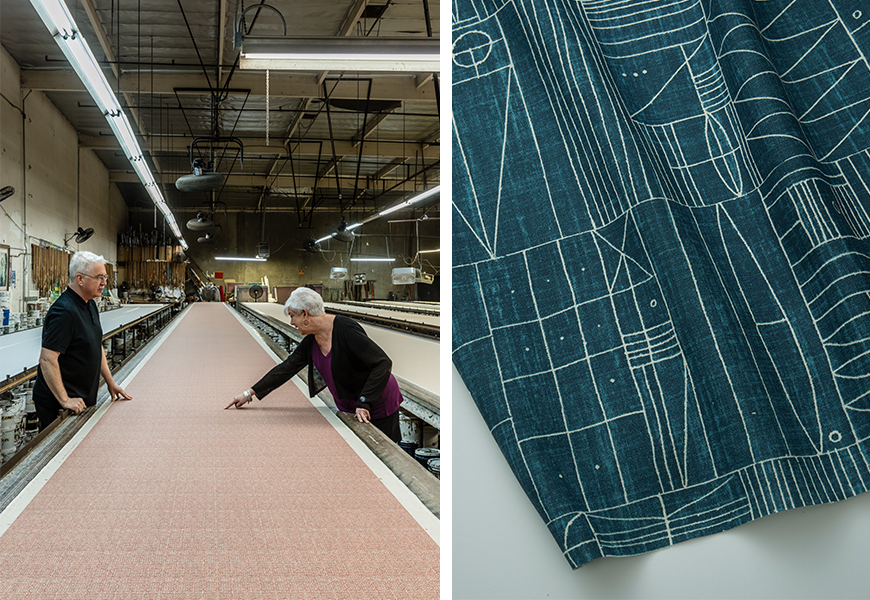 (From left) Kerry Joyce observing his textile in factory, Kerry Joyce 'Scribe' pattern
GDG: Your book delves into the intangibles in design. Can you touch on the natural sensibility that comes into play when you're designing and how some processes or decisions in a "touchy-feely" industry can't be tangible?
KJ: The Intangible is what I aspire to create when I design. Everything I do in my process of design – the steps I go through on every project – is to achieve a sense of well-being and a feeling of rightness that is calming. I seek the most correct and well thought out details and strive for perfect proportions; I focus on pleasing architecture, composition, balance, beautiful light and to honor the garden views. And if I've done my job right, if I've put all the elements together and created an experience that feels good to be in, there is a sense of tranquility that resonates; that's the Intangible feeling. And that's more important to me than any particular style. It's the goal in everything I make.
(Above) Kerry Joyce with Kerry Joyce Textiles photographed by Antoine Bootz
GDG: Are any of the interiors in your book photographed or featured for the first time?
KJ: The book is a combination of both newer and older work, with the majority being shown for the first time. I have always strove to be timeless in my design and delighted that most can't tell my early work from the present.
GDG: Have you ever incorporated trends in your projects? What do you think about trends? Would you say they support good design (and perhaps design experimentation) or distract from it?
KJ: I have never been a lover of trends as I think they tend to "date stamp" a project. When someone enters one of the rooms I designed I want them to be transported to a world of tranquility and calm, not think about the style of design but to feel the space. To be enveloped by a sense of wellbeing.
(Above) Kerry Joyce Interiors
GDG: In your words, how is designing today different from designing at the beginning of your career?
KJ: When I started, the design world was a lot less eclectic. Rooms could be designed in one style. Now everything feels collected, which I am happy to say makes me happy. I want the rooms I do to feel personal to my client and to feature a perfectly assembled cast of characters. Sort of the perfect ensemble cast of furniture with no one piece doing a star turn but they all could if they wanted.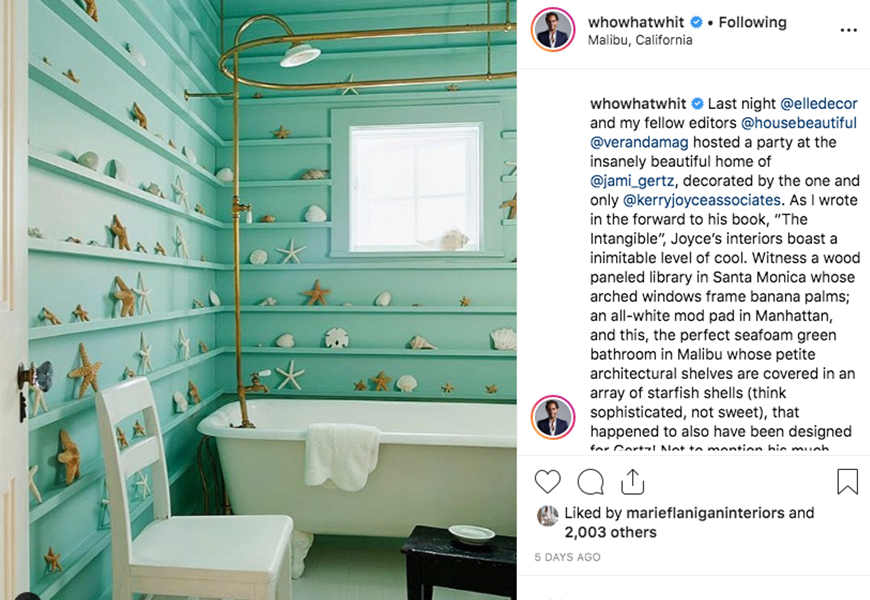 GDG: In a world that is digital and an industry that is starting to embrace it, have you thought about how to share your work differently? Do you feel like you run into clients who want to share their homes publically more or less?
KJ: I must admit I have difficulty being both an interior designer and also being a great Instagram-er. Both take so much time and care and I don't want my real work of creating beautiful rooms to suffer. That said – there is nothing wrong with a beautifully curated Instagram.
I have incredible and loyal clients. For most of which I have designed 4 5, 6 or now 7 homes. Most of my clients are very private and don't really want their homes published, and when they do it is usually done only as a favor to me.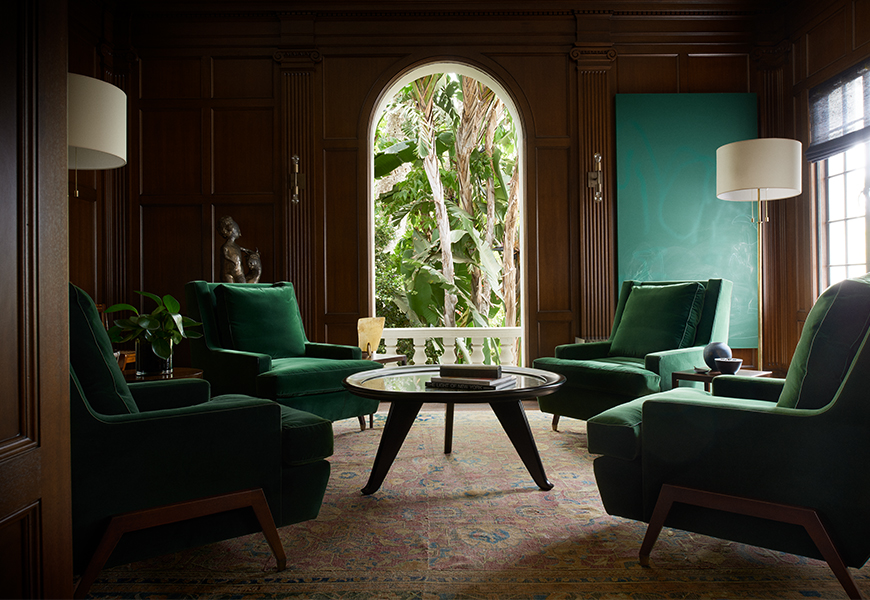 Joyce's new book, The Intangible, will be available for signing at his D&D Spring Market program "Setting 'The Scene' for a Successful Design Business" in Holland & Sherry, suite 1402, on May 22nd. CTC&G's Editorial Director, DJ Carey, will join Kerry for a captivating conversation about his career and how he built Kerry Joyce Textiles. Register for Market here.