It's everywhere – In homes it appears in deep blues and mustard yellows. A shimmery metallic silver and deep maroon have been spotted on foot. Velvet is having its comeback tour in fashion and interior design.
Kravet Couture is adding fresh textures and strong mélanges of luxury this fall with their new collection, Artisan Velvets. Archival prints from the 60s are given a new life with an updated color palette and fresh looks, but it's the depth and density that make this collection a must-see.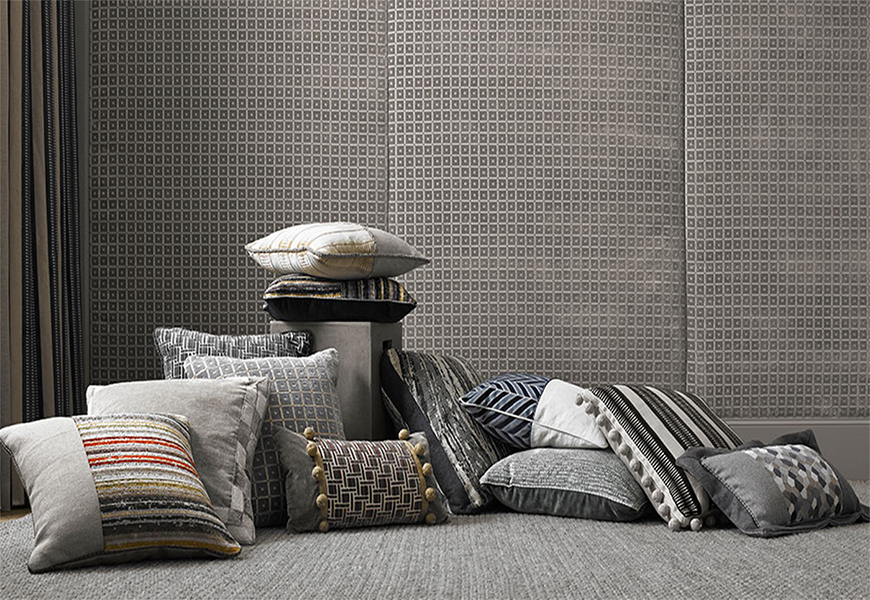 GoDesignGo went behind the scenes into the iconic Kravet studios to get a (literal) feel for the new collection and to see where the magic happens, before it hits the showroom floor.
"We want to bring warmth back by introducing new colors, to add more color to our current market," Lisa Masino, the Director of Design for Kravet Couture, said about the new collection, which features saturated peacocks, blushes and golds in luxury jacquard velvets. The concrete jungle is under attack by modern greys and the interior design industry is taking a stand with brighter seating upholsteries.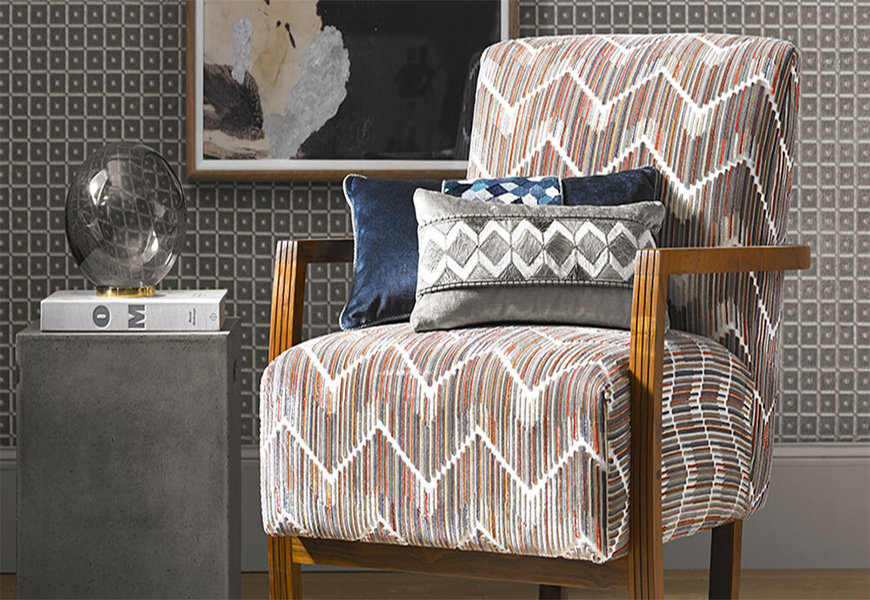 Tilework, mosaics, sculptures and archival documents influence these custom colored, handcrafted fabrics. Using the slowest and oldest style of loom work, weaving only 20-25 meters a day, the plushest and thickest piles of velvet are produced. In fact, the massive looms that provide more pile, deeper color and complicated cut and loop construction, take as long to set up as the velvets take to create.
Modern Mosaic, was created in a Belgium Mill wire room and woven with the highest potential for variance in velvet color. Another standout is Pinnacle Velvet, a herringbone pattern inspired by an archival document that mixes striking colors with subtle accents to work in both modern and traditional settings.
Modern Mosaic features the most complex cut and loop construction with deep dimensions to achieve a mix of colors. This print was inspired from a sketch found within the mill, that featured painterly design of colors and shape. Kravet Couture worked closely with the mill technically, to place the color and create the most intricate pattern.
Strati Velvet is inspired by a best-selling print, called Envisoned, that captured gradations of color found in marble. It's a viscos blend of cotton, strati and linen velvet.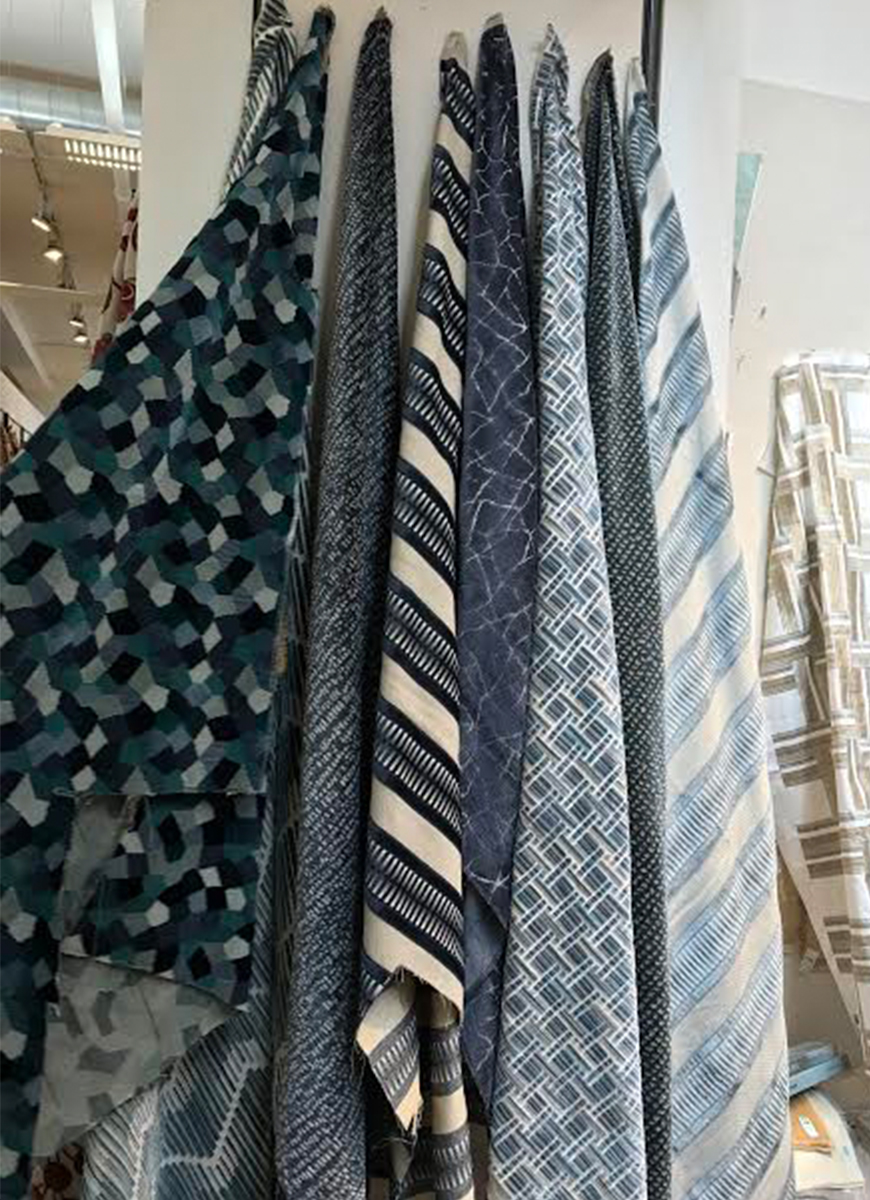 Kravet Couture Artisan Velvets is available at Kravet showrooms, online and through licensed representatives. DDB, Kravet, Suite 1202; PDC, Kravet, Suite B624; DCH, Suite 150; DCOTA, Kravet, Suite B-180.