Conversation is the spice of life, and the instrument of interior design magic. One fateful morning, at 7:45 am, what was supposed to be a 15-minute walk through of the Kravet offices turned into a four-hour spell of chatting and laughing and thus collaboration sparked the inspiration for a fresh collection.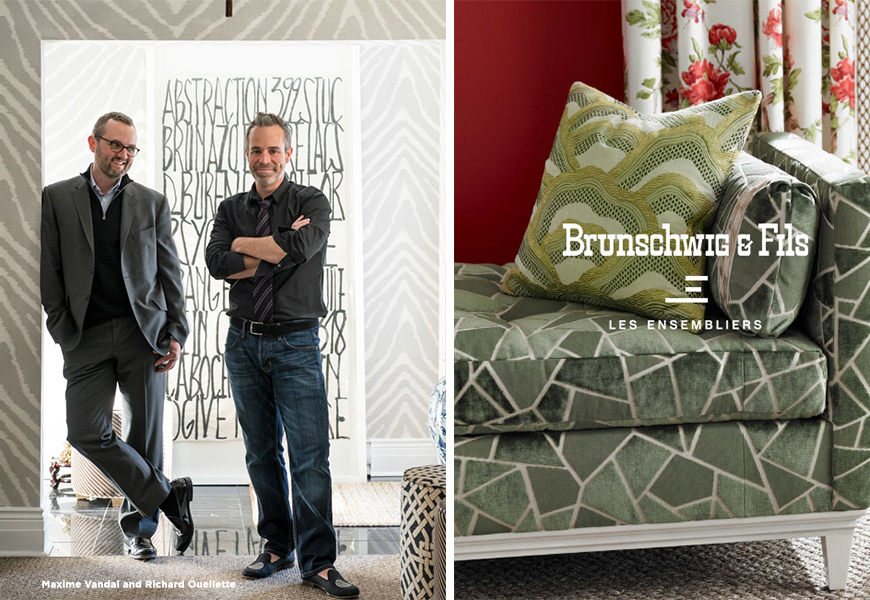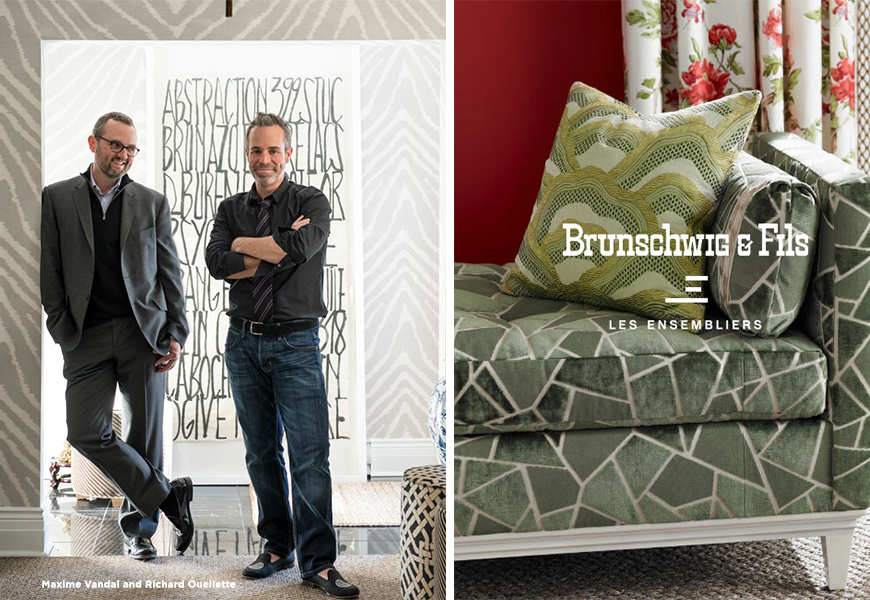 "It's kind of like a dating experience, natural flowing, that became this opportunity," said renowned Montreal designer Richard Ouellette regarding his dynamic with the President of Kravet.
Ouellette, together with his business and life partner, Maxime Vandal, have brought a design agency, an architectural firm and a construction company together into one team compromised of designers, technologists, estimators and craftsmen – Les Ensembliers. They run on synergy and have one objective; to deliver the best possible project with maximum process flexibility.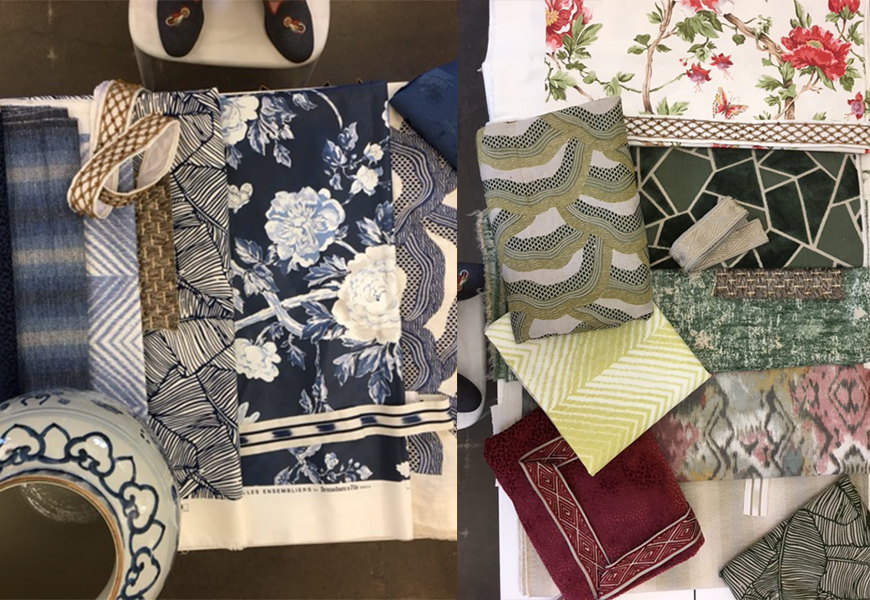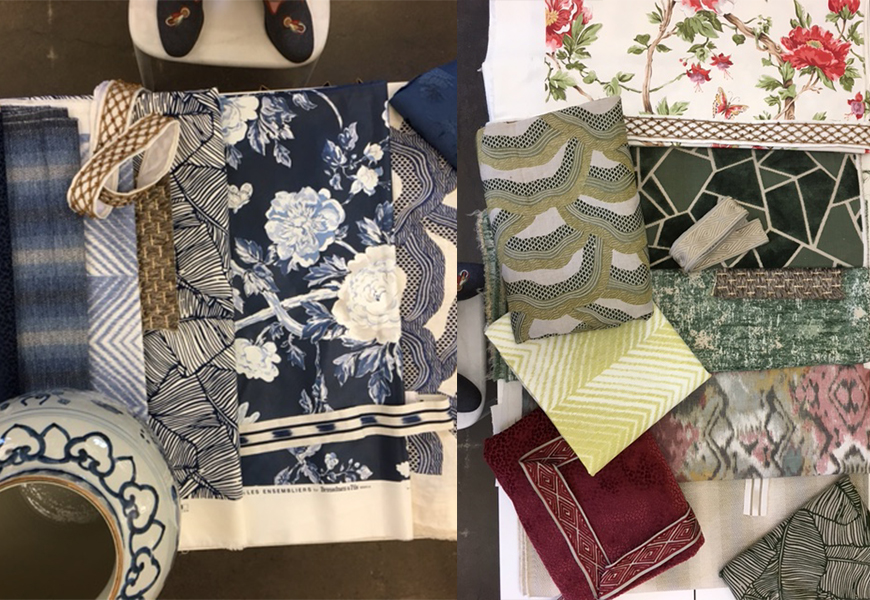 This fall, Brunschwig & Fils presents a modern and sophisticated collection of exclusive fabrics and trims in collaboration with Les Ensembliers, which will share the French-Canadian firm's name. The collection showcases an unexpected range of Old World charm updated with a modern attitude, while remaining true to Brunschwig & Fils' heritage.
"The tension between the old and the new is sort of like a marriage – something old, something new, something borrowed and something blue," laughed Ouellette, "We're thinking about who the next Brunschwig buyer is, while not forgetting the current audience."
Ouellette's storied past as a fashion designer precedes him and influenced the overall aesthetic of the collection. Surprisingly, Ouellette wasn't connected to fashion as seamlessly as interiors – He always had a passion for fashion, but didn't love making clothes.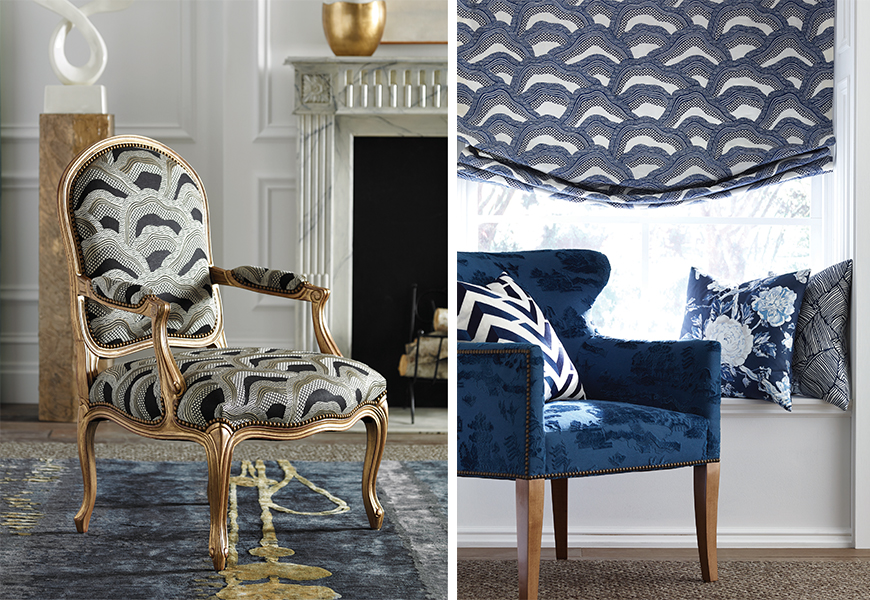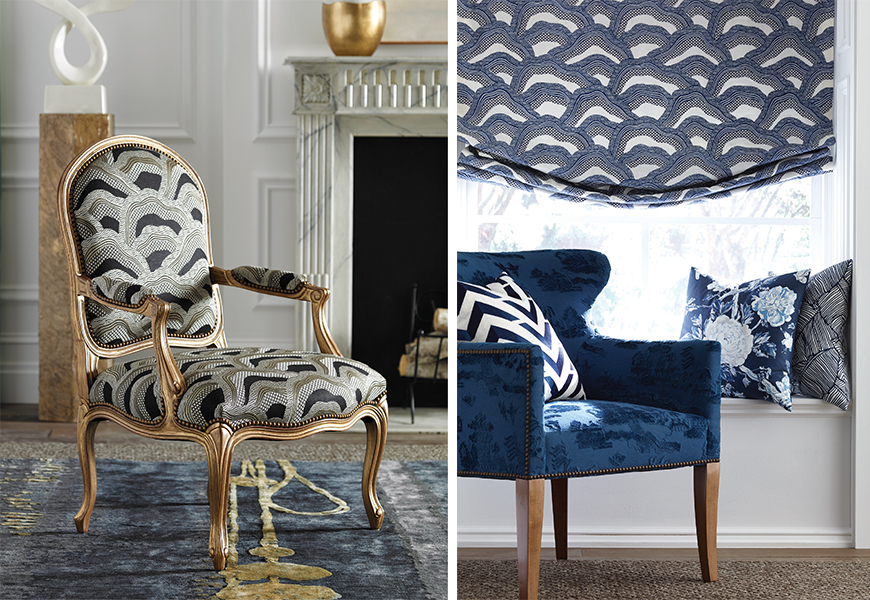 "I didn't love the whole craft. So many people were better than me with their hands. I love fashion, but I didn't feel my calling. I went back to University in interiors when I was 30 and it all started to make sense," said Ouellette.
For Ouellette it all became clearer. "I dress interiors more than decorate interiors; it's my perception and it doesn't always match, that's what I love about it."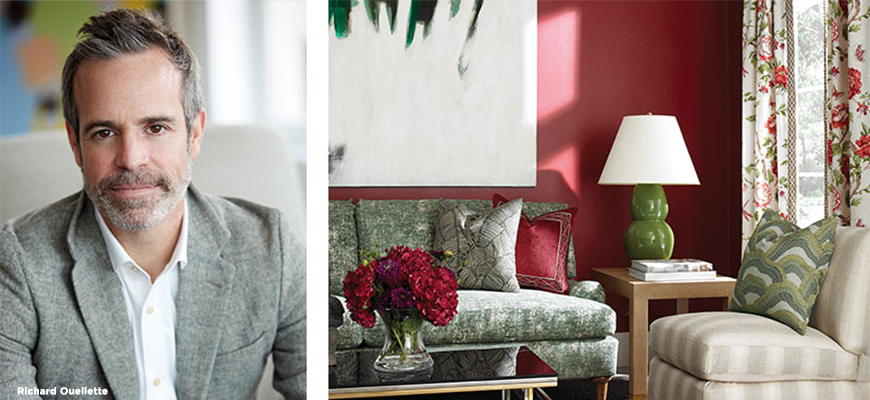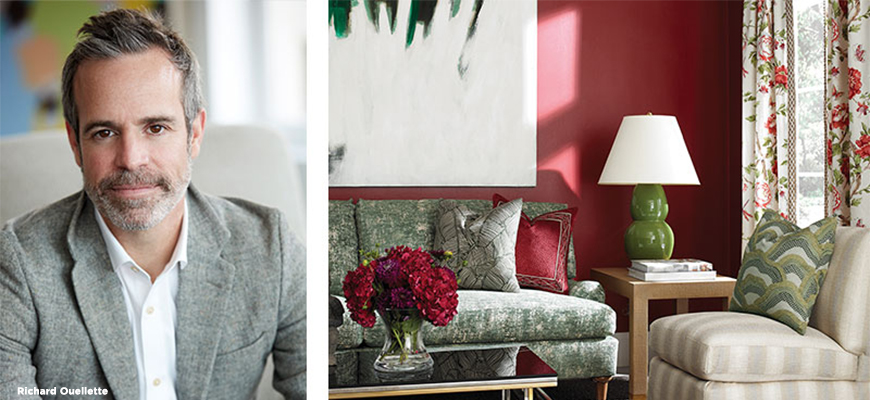 History and incredible attention to detail are the focus of Les Ensembliers and are especially evident in the Les Pivoines Print. An archival 1970's piece was given a second life through an artist's hand reimagining of the floral pattern. The watercolor technique captures the elements of nature and most noticeably, the dragonfly.
Memories from Ouellette and Vandal's travels also provided inspiration for the collection. Les Rizieres and La Pagode represent a modern take on an underlying nomadic story, built around the design duos past 10 years of voyage. The classical chinoiserie pattern of La Pagode, reminds Maxime of his mother's favorite flowers, peonies. Les Rizieres, is an Asian-inspired embroidery that creates an abstract interpretation of undulating waves, much like they saw rippling in foreign seas.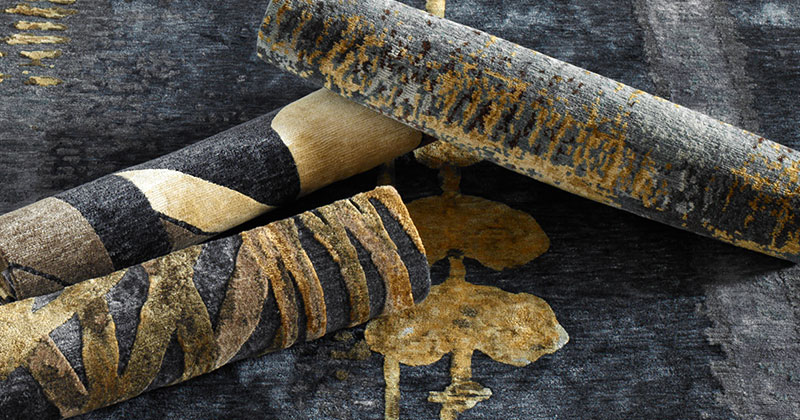 Lastly, Les Escorces Woven, a versatile jacquard of chenille with a complementary weaving of metallic yarn, is just the right amount of different for Ouellette. The velvet's repetitive jagged edged pattern is not quite square and not quite triangular, it's irregular. He believes sometimes different is unique; different is beautiful.
"We kind of live on an island, us French Canadians, we're a very cosmopolitan type of people. We can see different things into other things, look beyond their beginnings, and it's what defines us from others," Ouellette said.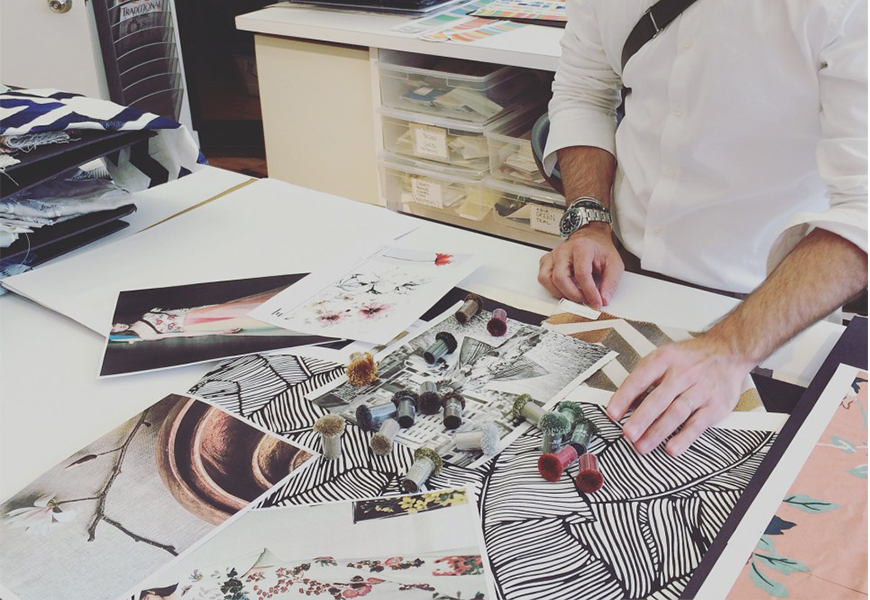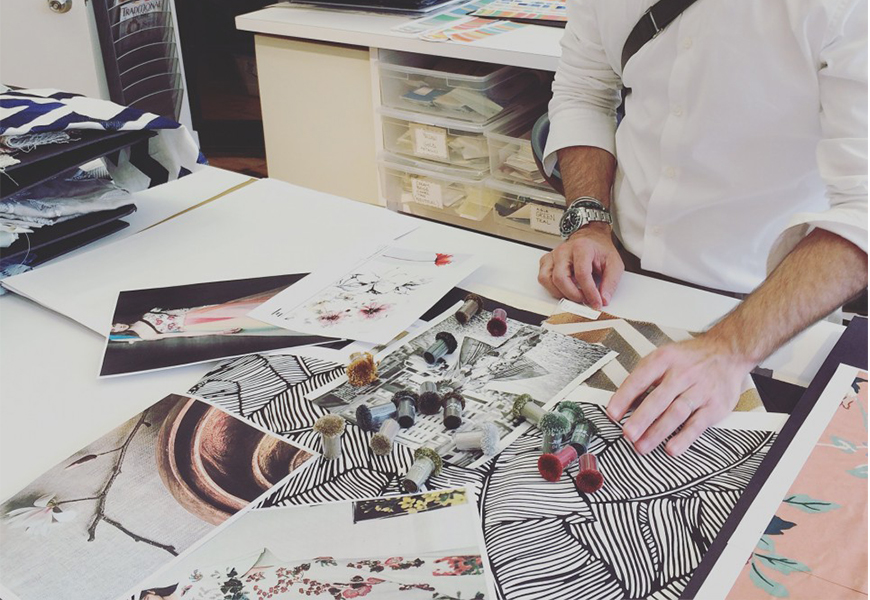 Les Ensembliers can be found at Brunschwig & Fils: DCH Suite 150, DDB Suite 234, DCOTA Suite C-150; PDC Suite B639