Charleston-based design firm, Mitchell-Hill and Chicago-based design firm, Centered by Design have been named Style Library's first official brand ambassadors for 2019. Style Library USA, a brand deeply committed to preserving six pooled British heritage brands, Zoffany, Harlequin, Sanderson, Morris & Co., Scion, and Anthology, chose two firms to represent them who are equally passionate about incorporating and honoring traditional fabrics into present-day spaces as they are. We think they met their match!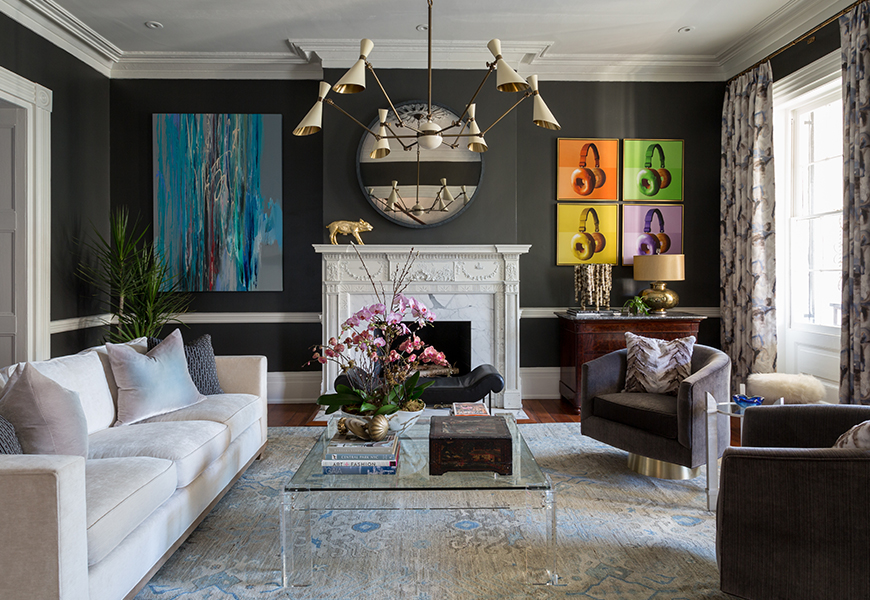 (Above) Designed by Mitchell-Hill
Last fall, Style Library's Morris & Co. created a line with H&M, featuring reinterpreted archived Morris & Co. fabrics from the 1900s. President of Style Library USA, Paul Colley told GDG that this collaboration ignited the idea for a design ambassador program.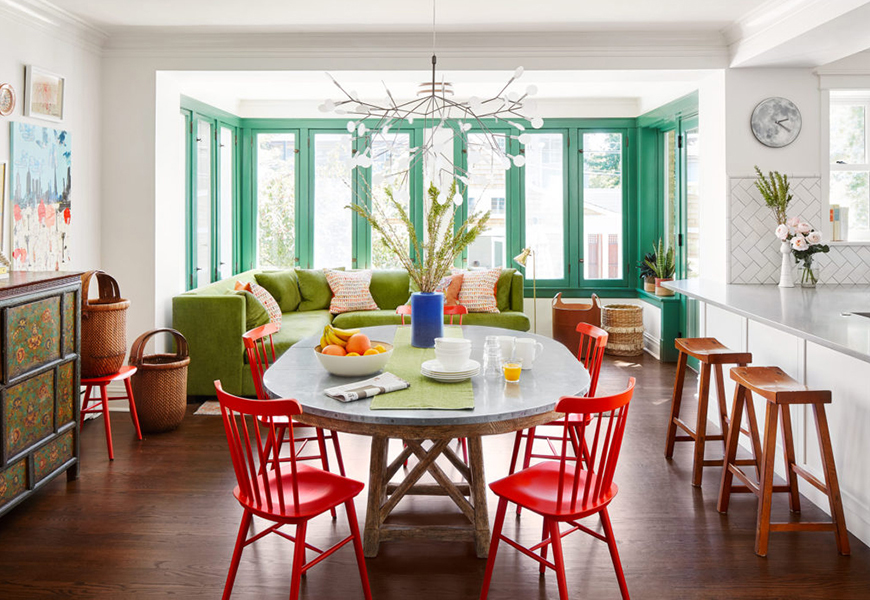 (Above) Designed by Centered By Design
"Through that program, we worked with various designers to showcase the fashion line while showcasing the home décor that inspired it. That led to developing wonderful relationships with a handful of designers and supporting them in events in which they were participating. It was a very organic process and we decided to work with two of these designers in strategic markets," said Colley, referring to Mitchell-Hill and Centered By Design firms. "We so enjoyed working with the Mitchell-Hill team and Centered by Design that a full-scale ambassador program felt like a natural progression."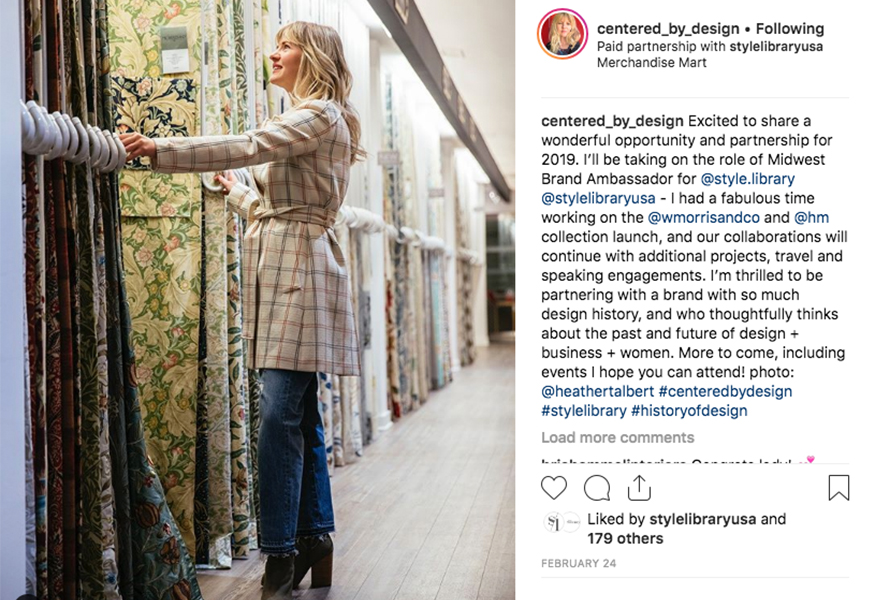 The fandom goes both ways. "My love affair with Style Library began with the Morris & Co. line," said Claire Staszak, head of Centered by Design. "It's classic patterns feel fresh and relevant with a whimsical nod to the past, perfect for many of my clients."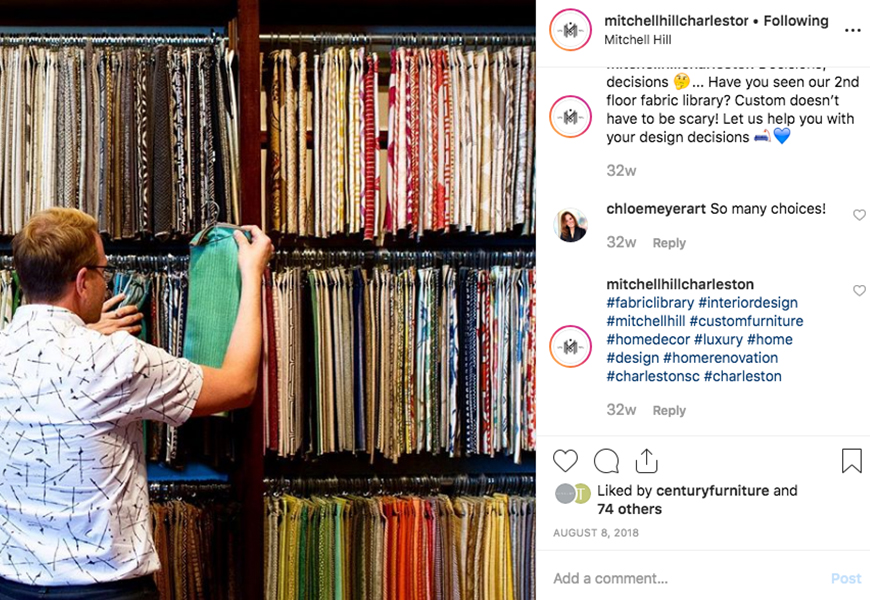 Paul Colley expands on why Mitchell-Hill and Centered By Design make a good fit for the program. "They work with Style Library. They are clients. We are often asked for donations and while we love the design community as a whole, we want to support those who are clients first and foremost. Their aesthetics are a nice balance, which was an added bonus, but we also like that we can showcase design in markets in the Midwest and Southeast, which have their own flavor and deserve the attention."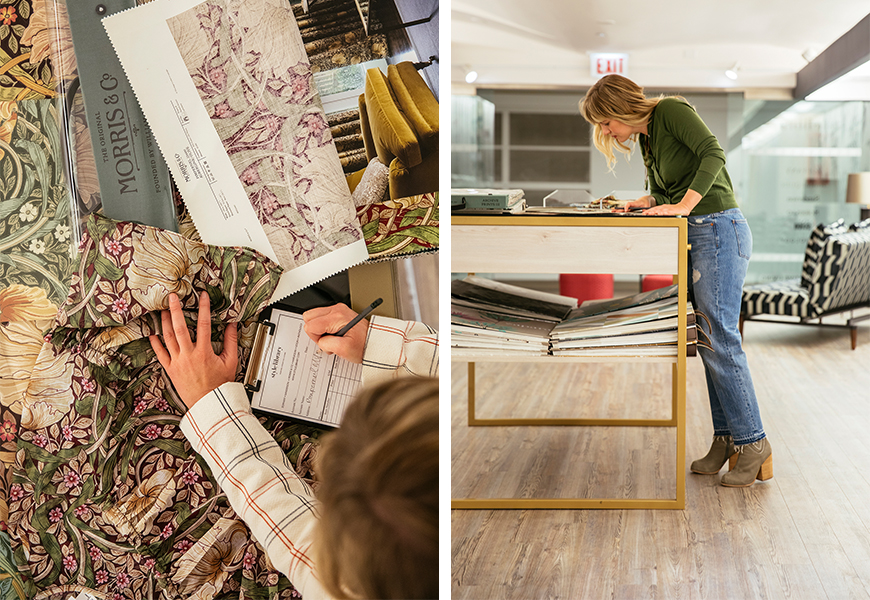 (Above) Claire Staszak, head of Centered by Design
One of Style Library's goals is also a key component to the ambassador program, which is to engage with various charitable groups and events throughout the year. The Style Library team encourages the designers to choose their own direction in community involvement. "[The ambassadors] are participating in events within their local communities that speak to them. Instead of dictating that participation, we are supporting what comes naturally to them," Colley said. They'll have a hand in charitable events such as Design on a Dime, New York Botanical Garden Orchid Dinner, and Oak Park/River Forest Kitchen Walk, to name a few.
(Above) Mitchell-Hill designed space with Zoffany's Water Iris fabric on drapery
Style Library is confident in how they will nourish and grow the program and in a broader sense, the company, with the benefit of having these designers on board. "We're a 160-year-old business with many brands and distribution channels; this partnership is an extension of that tradition. We selected designers that truly understand our brands, who are young and talented with a fresh approach to using our products. That's always been and continues to be who we are."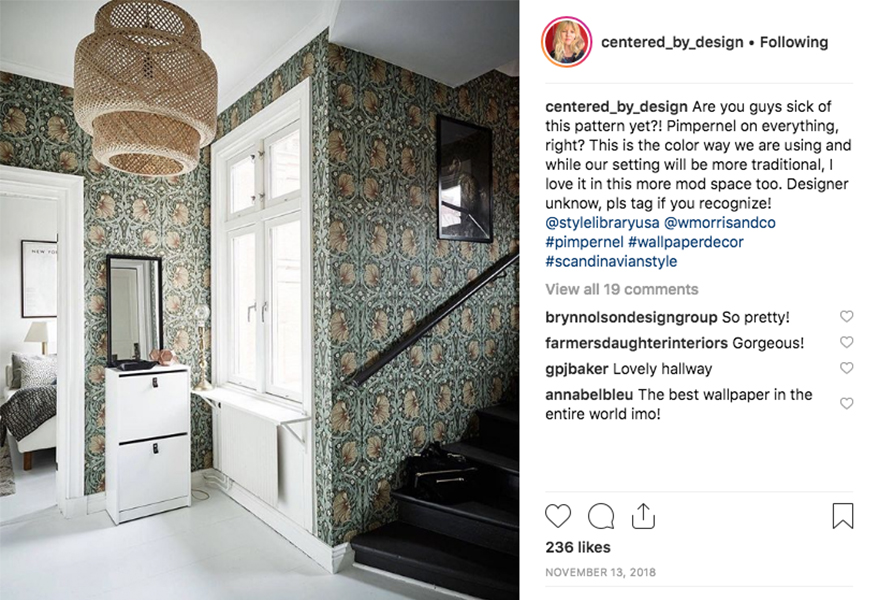 Take a closer look at the firms' Instagram profiles by clicking the images featuring their Instagram posts above. For Style Library latest news and brand collections, visit the website here. Shop Style Library and the brands within it at the DDB, suite 409. Shop Morris & Co. at Culp Associates at the DCH, suite 4018.
*Cover image is from the new Harlequin Momentum Collection