Yann Dessauvages is a Belgian autodidact artist-designer whose metalwork creations are out of this world, literally.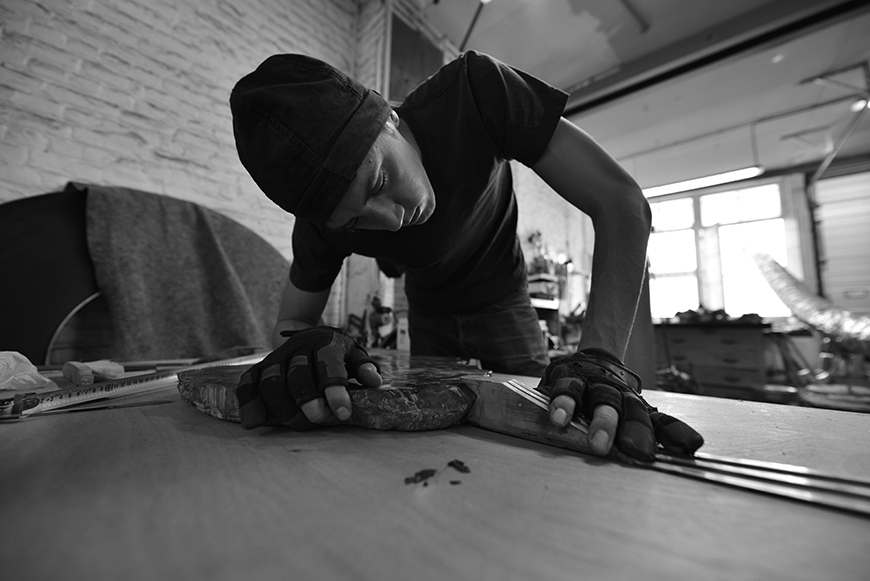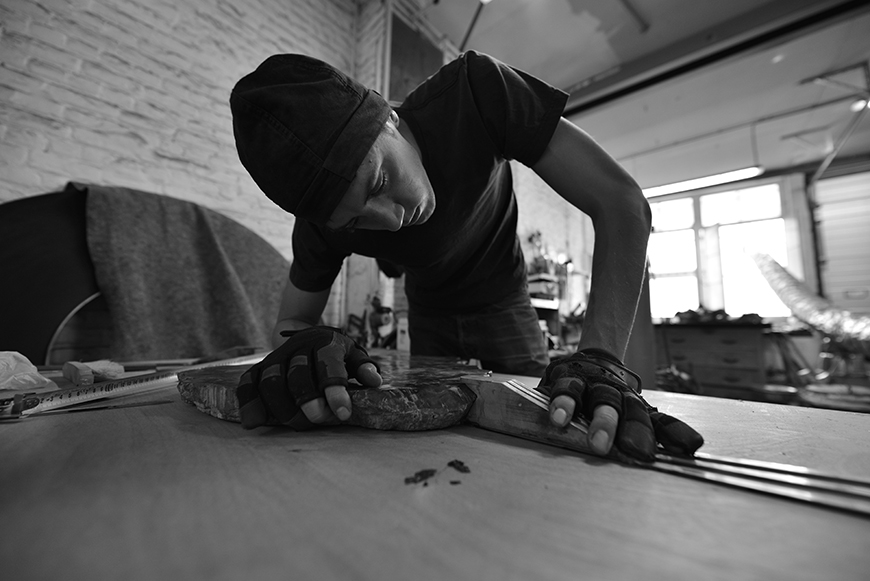 The 28-year-old artist was born in Brussels and grew up in a very creative household. As the child of a teacher and a metalworker, Yann started exploring his home workshop from a young age, eventually creating his first metal sculptures at age 16.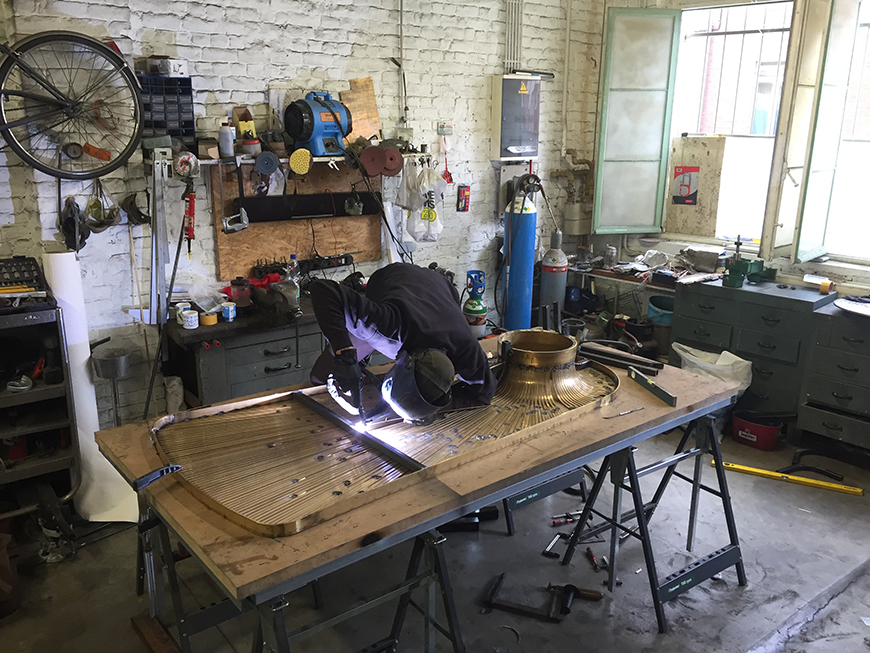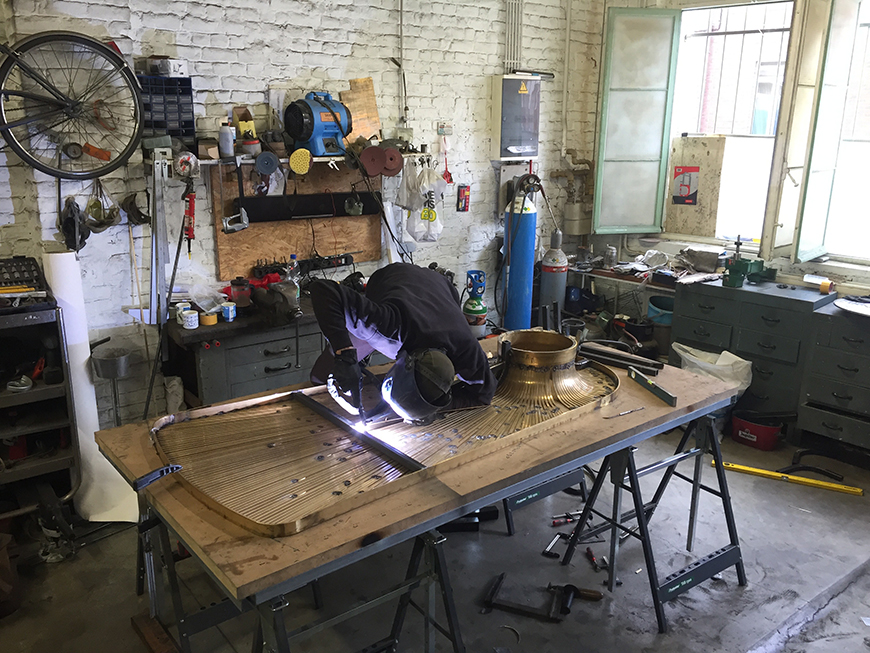 "I've always liked to quibble and create. I had a little atelier in my mother's house. Since it was difficult for me to channel my energy during my childhood and adolescence, this room helped me concentrate." Yann said. "I was also very young when I used my first tools because my father was a welder and always had a passion for motorcycles (which he also transmitted to me)."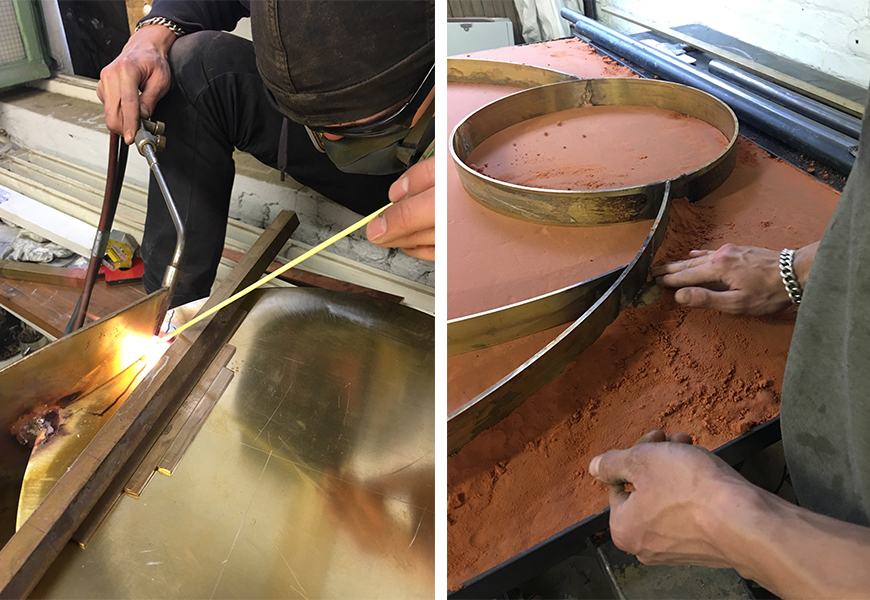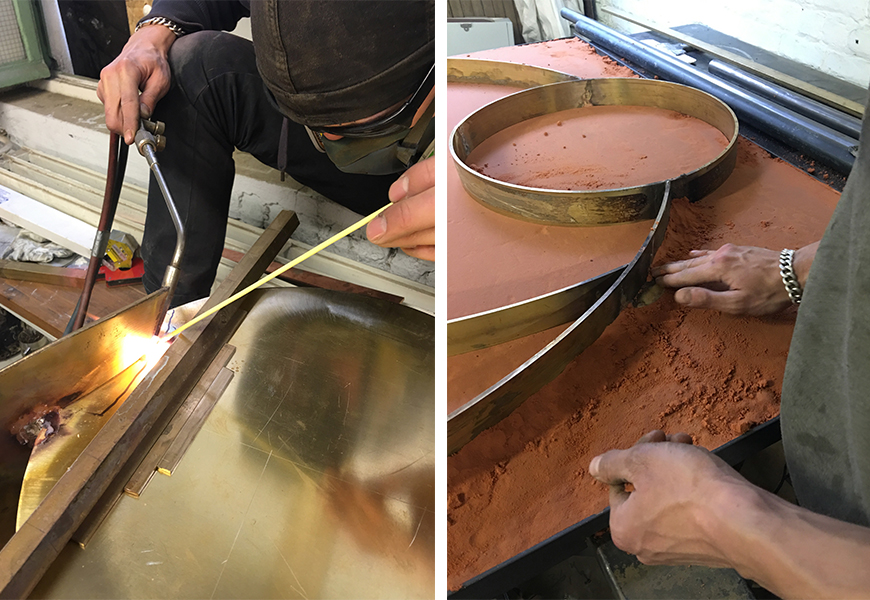 At age 16, Yann also decided to transfer from the general school cycle to instead follow a 2-year professional course in welding for ferrous metals. His first projects were mostly lamps, due to their small size, however, these were no ordinary lamps. Instead, Yann chose to make lamps holding precious stones, encircled by brass to enhance the jewelry of his design.
During his time in welding school, and for a bit after, Yann worked for six years in a secondhand shop, where he had spent a lot of his childhood visiting with his mother. In addition to working at the shop, Yann started to bring his work to flea markets in his free time. The true turning point in his young artistic adventure, however, started with a table, rather than a lamp.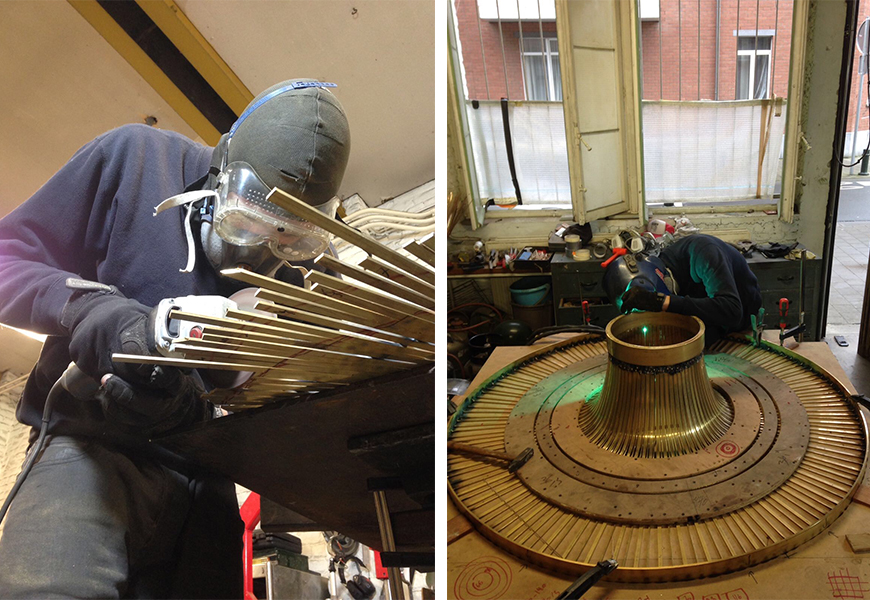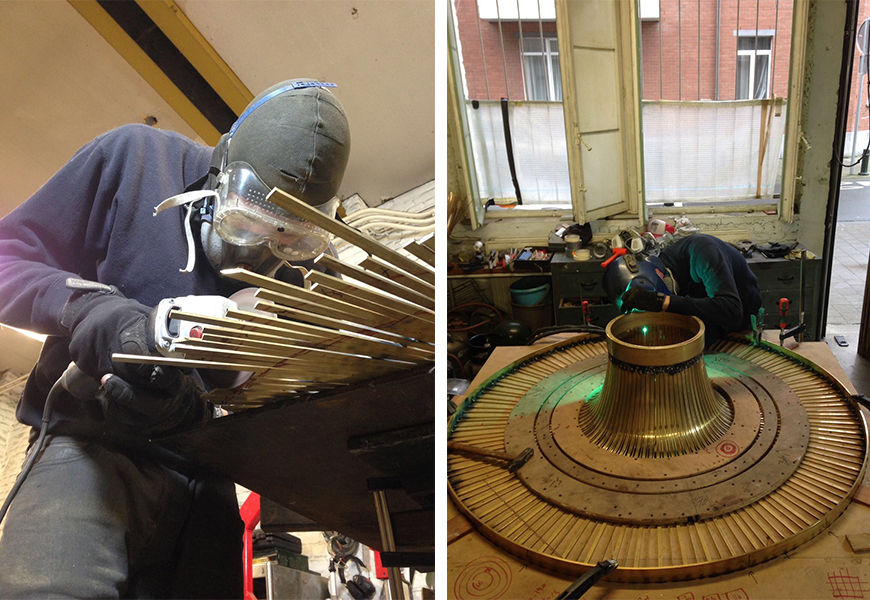 "I found my table was on sale at a Parisian Gallery, but under the signature of Jean-Claude Dresse who was a role model for me in the design world. At that moment I realized I could maybe be as good as others," Yann said.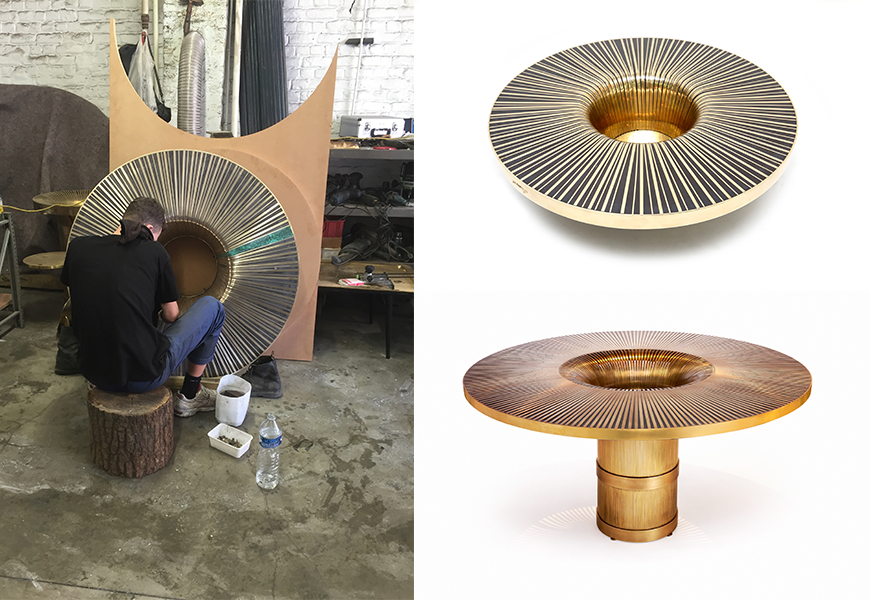 Vortex Cocktail Table and Vortex Dining Table
Now, with a collection available at Studio Van den Akker, Yann may be closer to his product designer role models than most, at a very young age. Studio Van den Akker first saw his work through social media, particularly pieces that were inspired by jewelry. For example, Yann says his side table in this collection aims to "envelope a sofa like a bracelet embraces a wrist."
Additional available pieces are otherworldly in concept, inspired by falling meteors and interstellar phenomena. Yann himself sources each material involved right down to the precious stones.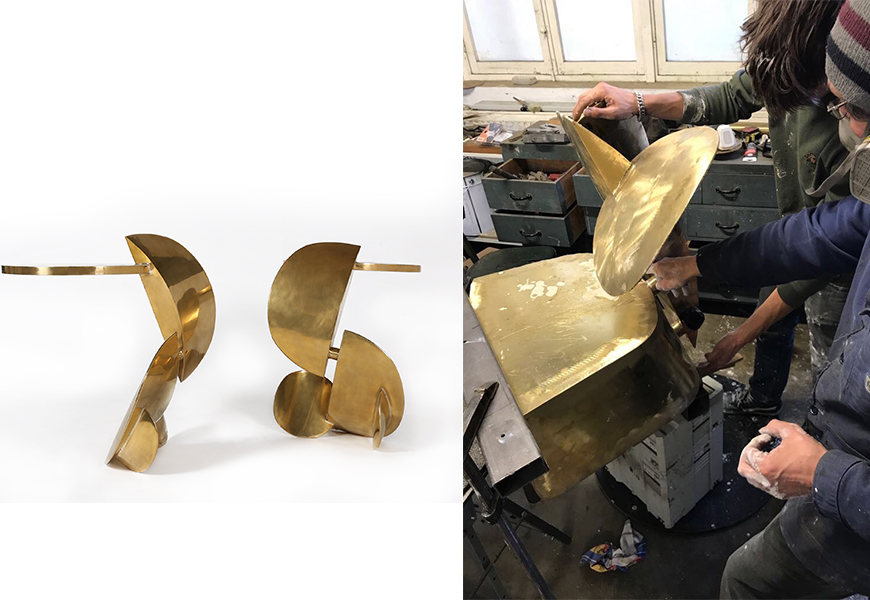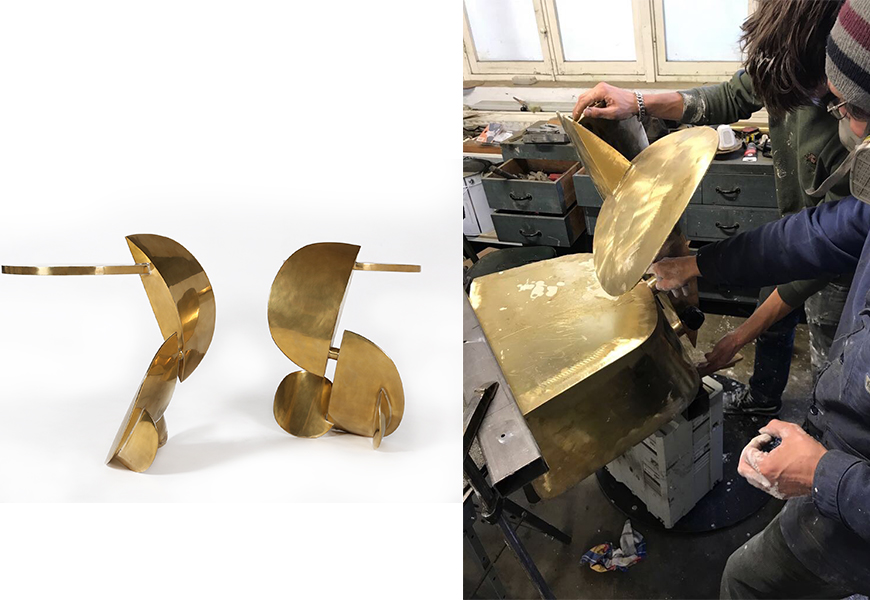 "Bathed" in his mother's passion for architecture and for the "Arts & Crafts" style, art nouveau and art deco, Yann also credits his artistic senses to meeting two second-hand dealers, Frédéric Rodhius and Jacques Nonnon. He acclaims the duo with helping him refine his view of materials and acquiring a sense of detail and finishing.
Furthermore, an interest for the Belgian movement of the 70s-80s was instilled in Yann by a colleague and friend, David Deroy, who helped him discover his style and preferred materials – bronze, resin, brass and semi-precious and precious stones.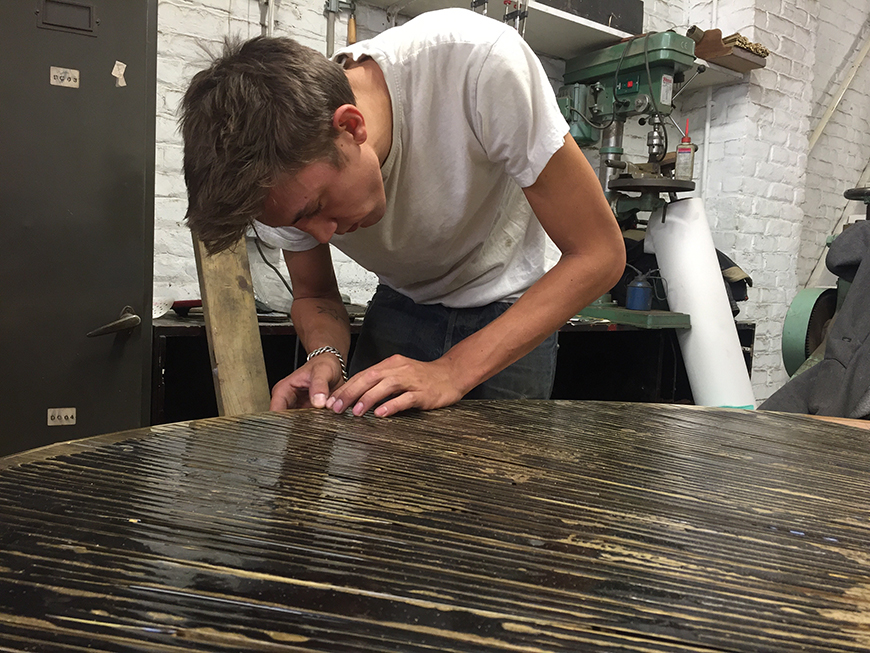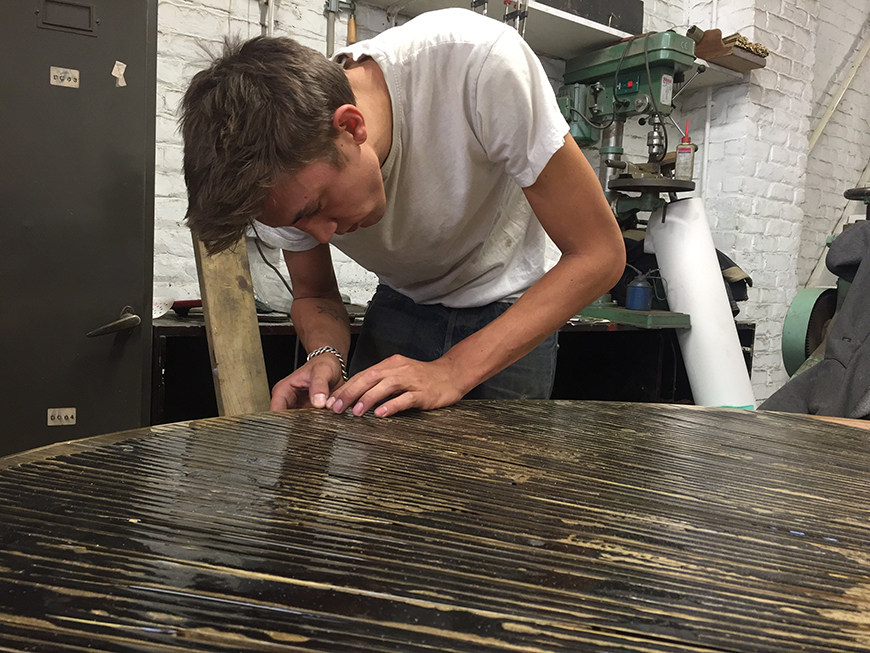 A true visionary, Yann embraces his lack of formal design training saying it allows him to be more creative without restrictions from 'formatting.' Inspired by every detail of life from textures, shadings, exposures, natural elements, and other artists, Yann also does extensive research to keep his designs feeling fresh.
"I learn every day. The techniques are not the same anymore. I try to improve them every day and that is only possible with time and experience. The materials are not the same anymore," Yann said. "Today, I try to respect the product as much as possible."
Although youthful, Yann's long-term artistry goals include mixing art and functionality more and more. His biggest dream would be to "realize installations with functionality where [his] creation could truly live."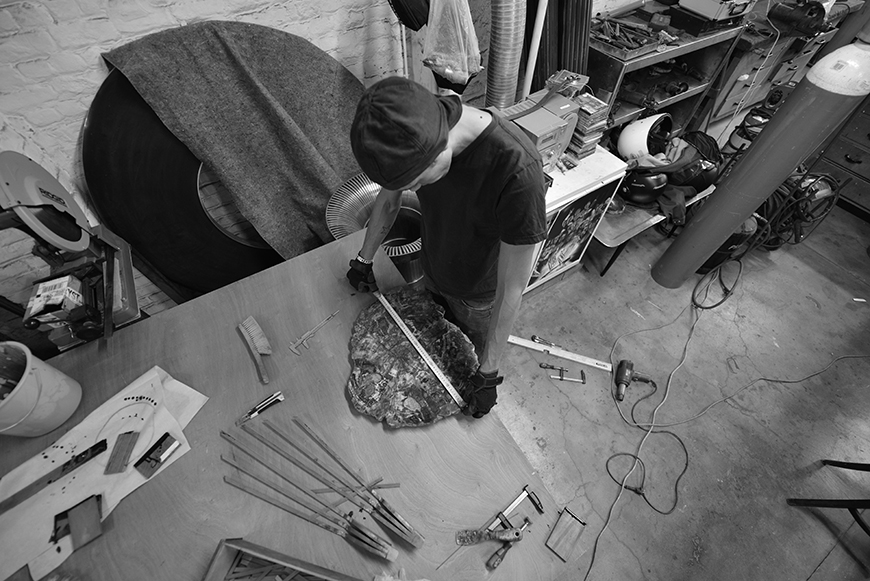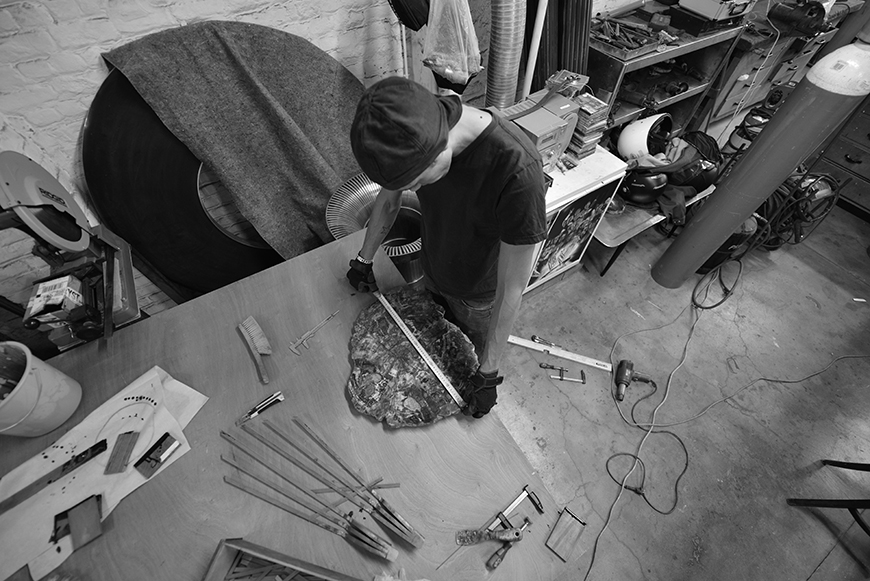 Experience the incredible result of hard work, research, and perseverance with Yann's collection available at Studio Van den Akker in the D&D Suite 1510 and in the PDC Suite B355.