Ozarks Native, Interiors expert, and lover of minimalist design, Dallas Bonds is thrilled about his new role as Design Professionals program director at the D&D building. New York City life isn't new to Dallas; he moved here as a 16-year-old and quickly grew accustomed to the pace and design scene. Having worked both on his own design projects and with different designers, Dallas brings a unique perspective to the Design Professionals position. GDG asked Dallas a few questions about his experience and what excites him about his new role.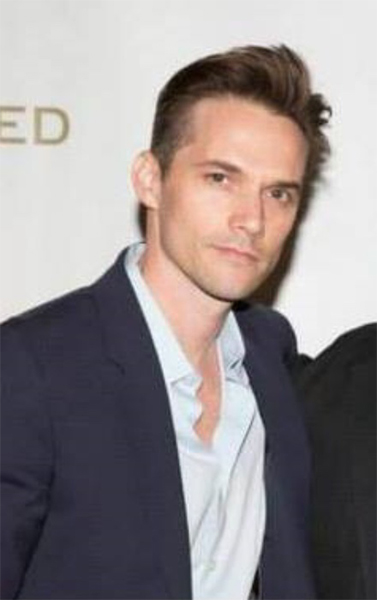 GDG: What was the most interesting job you held prior to joining the DDB?
Dallas Bonds: When I lived in South Africa I remodeled a safari lodge, a house on a vineyard and a house in Cape Town for an American businessman. I also bought three apartments in Cape Town that I remodeled and sold. I love remodeling older properties and bringing new life to them.
GDG: What inspired you to want to enter the industry?
DB: I was inspired by my grandfather who built homes when I was growing up. From an early age, I knew I wanted to be an interior designer.
GDG: Why is DDB the right place for you now?
DB: I've been in the industry for over 20 years and have always loved shopping for fabric and furniture at the D&D Building so it was a natural fit for me.
GDG: What are some of the goals you have in mind for the design professionals program?
DB: Finding new interior designers with a range of styles for our interior designer referral program.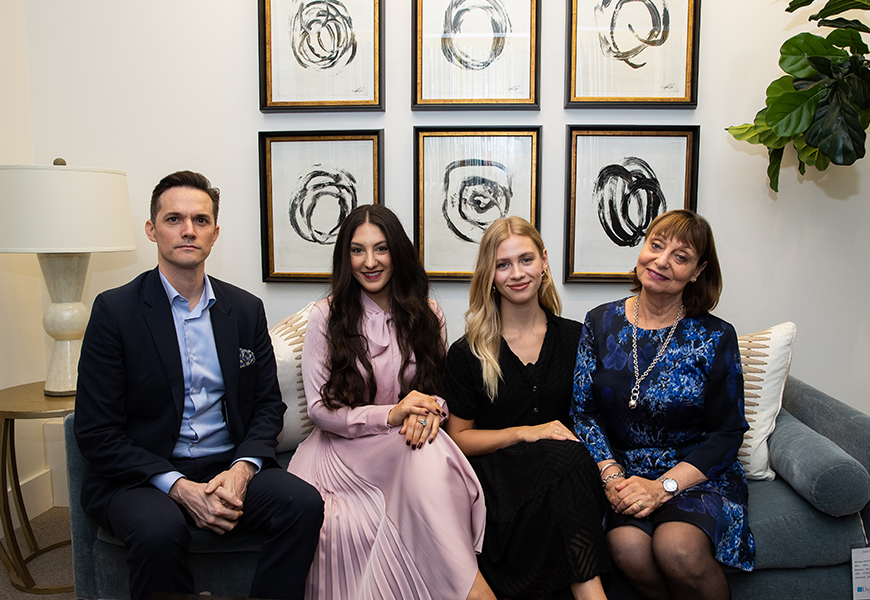 D&D Marketing Team. (From Left) Dallas Bonds, Alyssa Abrams, Isabelle Harrington, and Liz Nightingale
GDG: What makes you most excited about your new role?
DB: I love that I am always working with new clients.
GDG: What is your personal home style like?
DB: I love contemporary art and midcentury modern furniture in clean minimal interiors.
To see more of Dallas's interior inspiration, check out his Instagram @dallasbonds.
Next time you're visiting the D&D building, introduce yourself to Dallas while he's running around between Showrooms!