Here at GDG we like to celebrate design, and also design accomplishments!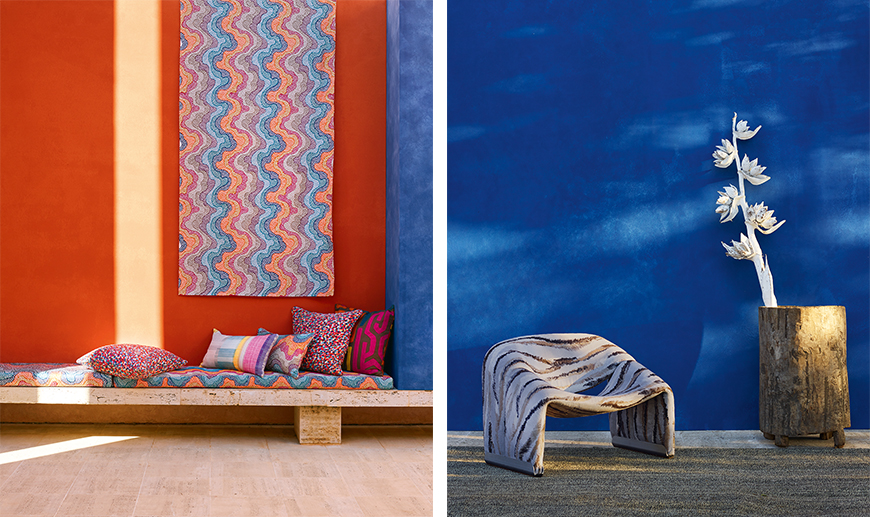 The NYCxDESIGN Awards honors outstanding products and projects that span major areas of design, from architecture to interiors, from products to accessories, and from crafts to technology.
A jury of design industry leaders reviewed submissions and on May 21st the winners and honorees that represented the very best talent were recognized in an awards ceremony at the newly renovated Pier 17 at NYC's South Street Seaport. The ceremony is hosted by Interior Design and ICFF.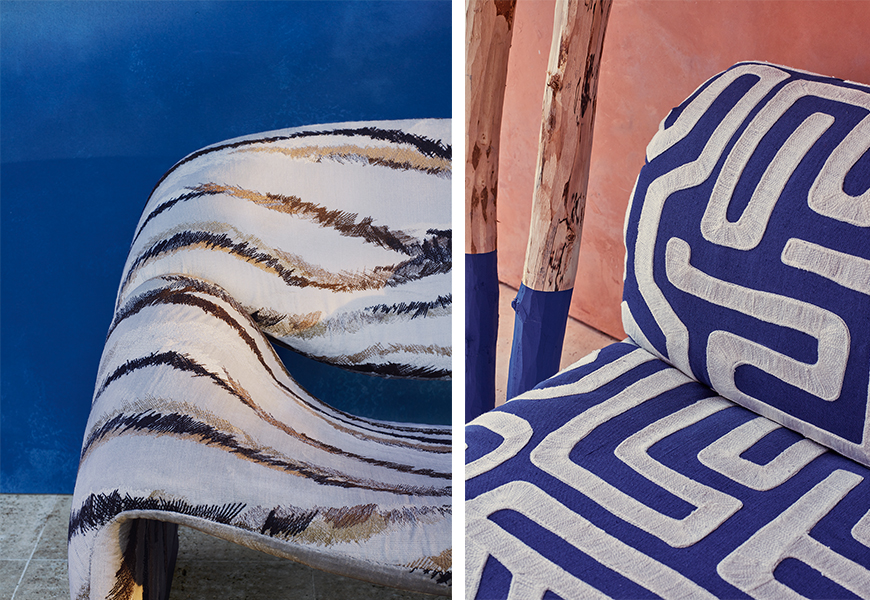 This year, a new collection by Zinc Textile available within ROMO took the cake (well, actually received a Lladró figurine award) for best Residential Fabric.
"The relaxed, anything-but-serious aesthetic of Geronimo, chimes perfectly with the laid-back casual lifestyle that the Mediterranean generally, and the Balearics particularly, is noted for." Justin Marr, Zinc Textile's creative head said.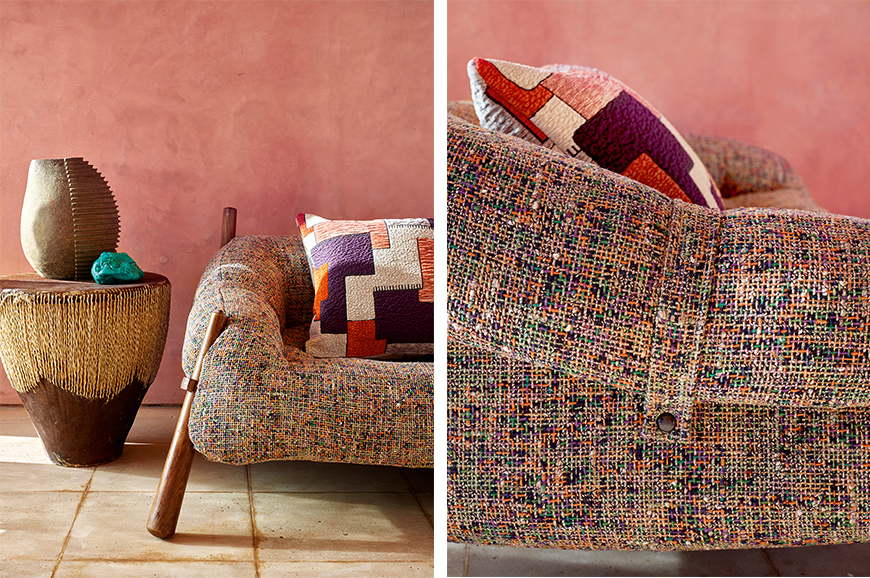 Geronimo was shot on location on Mallorca, in a house, which was the minimalist architect, John Pawson's first commission alongside Claudio Silvestrin.
"Although conceived with Mediterranean living in mind, Geronimo is really a quirky hybrid of intrigue. There are elements of Native American pattern, combined with folk, and even an up-to-date take on an African Kuba Cloth," Marr said.
The collections inspirations stem from various elements including Hockney's 1960s series of Native American landscapes and culture, and also the wonderful work of lesser-known Native American artist, TC Cannon, whose work, Marr's says, "is a total joy."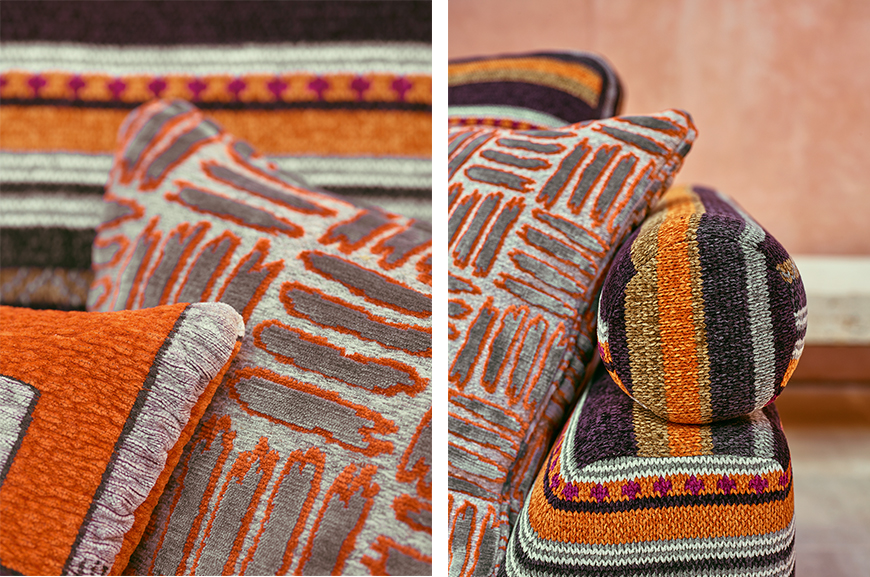 The diverse cloths throughout the collection offer a range of print, weave and embroidery techniques offering "trippy patterns" and vivid colors to give a fresh twist to the Navajo theme, whilst chunky fabrics formed of jute and linen refer to its more rustic origins.
"Geronimo sees a gathering of seemingly unrelated patterns, textures and methods, brought together to create an unplanned, spontaneous vibe," Marr said, "Much of the collection has a slightly sun-drenched, weathered, not quite new aspect to it."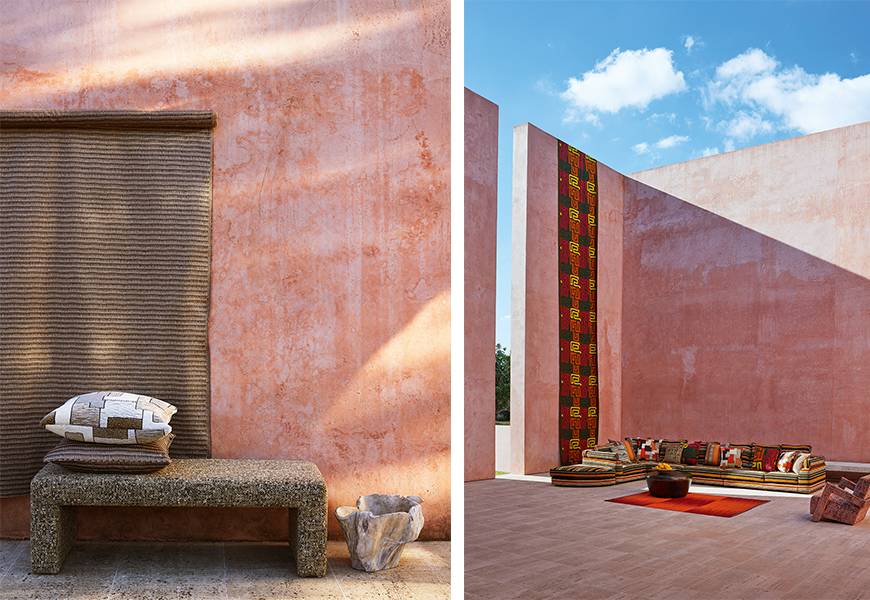 Right now you can view ROMO's stunning award on display in the DDB's 59th Street window and shop the striking global collection in the D&D Suite 1703 and in the DCOTA Suite C-162.