"The French word souvenir is actually 'memory,' and I love it because that's what you do. When you're buying antiques overseas, you're buying memories."

-Toma Clark Haines, The Antiques Diva and Co.
The Party: Shopping Tour de France! Last night, antiquing proved anything but antiquated. The charismatic, jet-setting Toma Clark Haines, CEO and founder of The Antiques Diva & Co., discussed discovering treasures abroad with worldly interior designers Garrow Kedigian and Robert Passal within the Duralee showroom. The DDB's second installment of their Designer Forum Series featured insider secrets for shopping some of Europe's finest antique markets with clients, from billing to sourcing, negotiating and more!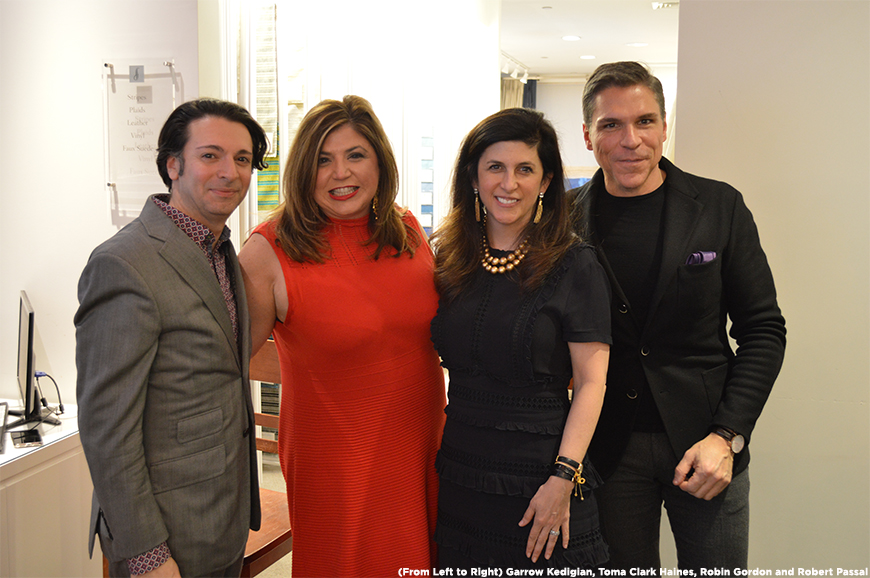 An unexpected personal favorite source from the Diva? Bali! But, the best place to shop antiques overall is not where you'd expect. The panel of Parisian shopping lovers all agreed the Brits had the best finds. Namely, London is stacked with products from Paris to the Netherlands, since the British have been collecting – and formerly conquering – for centuries.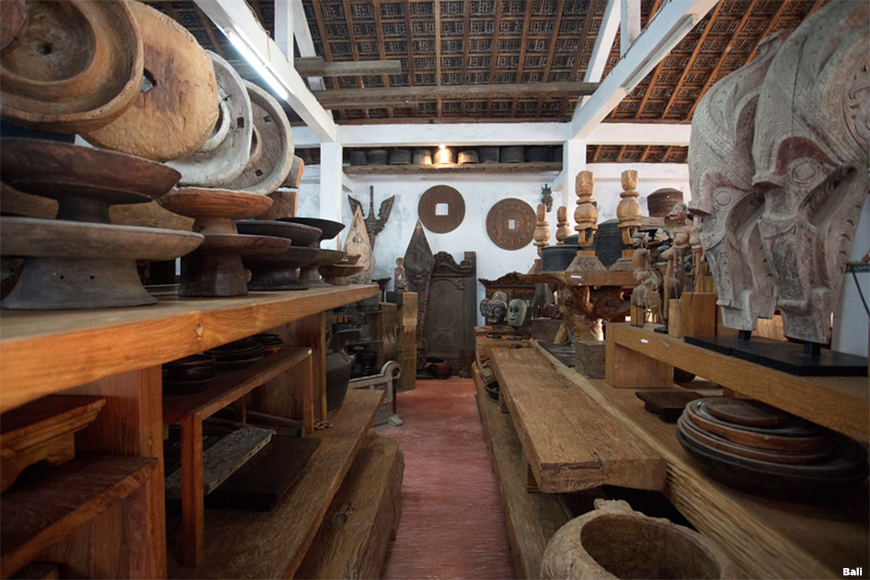 However, Robert Passal still agrees there's no place like Paris.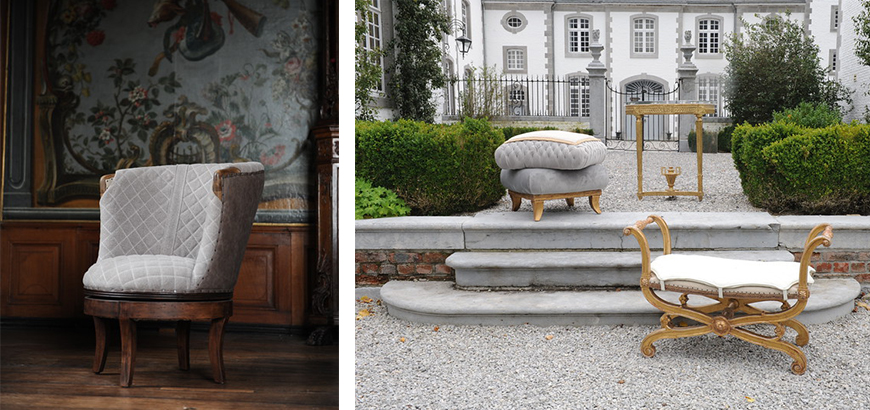 "Paris is my favorite. There are so many markets and all of these little alleys people can go down. It really is like treasure hunting."

-Robert Passal, Interior Designer
The People: Anecdotal Advice! Over 100 designers visited the Duralee showroom for the expert tips and personal journeys. Justin Shaulis, Design Host for a philanthropic-based HGTV series, "Home Rules," was deemed one of Toma's "favorite clients, and just overall favorites!" As an interior designer client, Justin came to Toma and said he wanted his client's house to be spectacular, but they didn't want to spend what was needed to do so. However, he knew that if he went overseas, Justin could get 10 of what he was looking for, for the price of one in NYC.
Toma shared that in theory, the European Market offers a 3-5x markdown compared to the NYC market, notwithstanding cost of travel and delivery. To interior designers who then worry about their lower percentages, Justin and Toma said worry not! In the end, the project will be better. Since the prices for one piece are lower there's room for so much more. The spending can be the same, but on other enhancing features. Not to mention, saved money and a Euro trip, probably translates into you snagging the next project!
The Top Takeaways: Each panelist offered their tips and insights into navigating the world of antiques with clients.
The theory of relativity! Garrow Kedigian shows his clients items in NYC showrooms, before embarking on their abroad shopping journey. It puts the prices into perspective. He also recommends pre-shopping the Markets ahead of visiting with your client so you know what to expect.
The price is right! When asked how does he know when he's getting a good price, Robert Passal said that the "right" price is whatever you're willing to pay. Value is not always a dollar amount.
The next antiquing destination! According to Toma, shopping the finest Asian antique markets is an untapped realm of beauty. Shopping these new markets has reinvigorated her passion for antiques, and she believes it will be the next antique movement.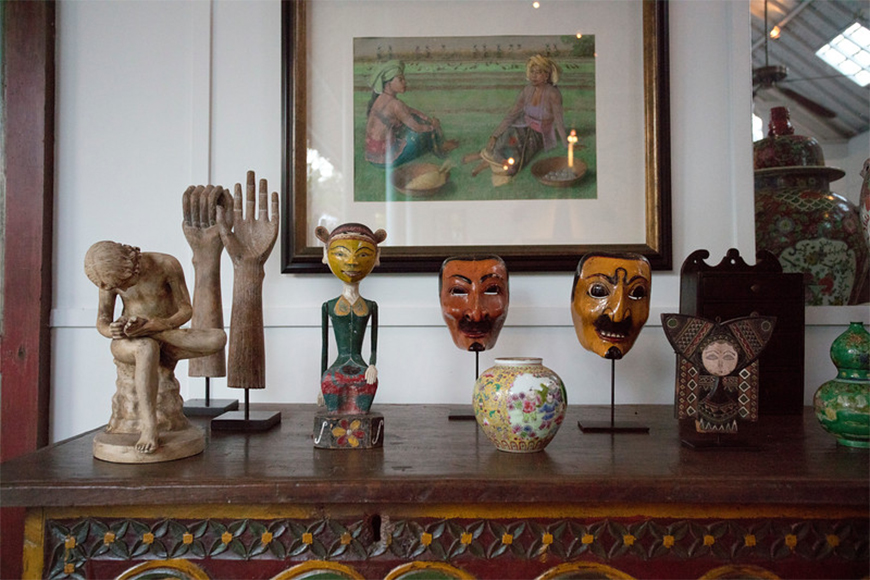 Overall, chinoiserie, mid-century and hand-made sculptures and pottery a.k.a. tomorrow's antiques, are in! For more live highlights visit Go Design Go on Instagram and Facebook. Stay tuned for the next Designer Forum Series installment.