So you're tasked with building a dream home for a client. Just start with the rug and you're good to go, right? Wrong. The industry's top designers have a host of experts that help turn their client's vision into a reality. As we learned during DDB's Fall Market 2017 Keynote with ELLE DECOR featuring designers Bunny Williams and Brian Sawyer, experts like Architects, Contractors and Dealers, like co-panelist Guy Regal, are all essential parts of this dream team.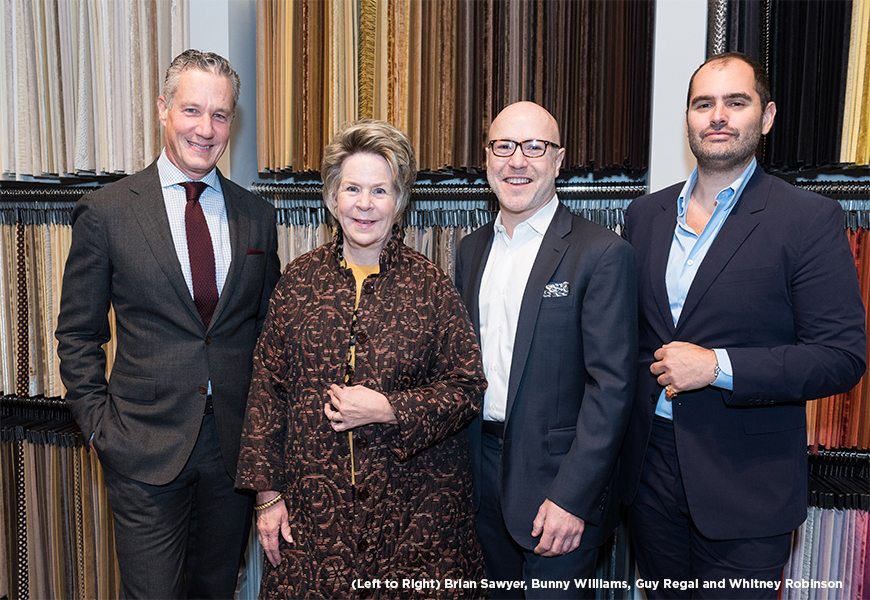 Guy Regal, a dealer and advisor of fine 18th, 19th, 20th and 21st century furniture, decorative accessories and fine art, has always been a 'collector.' The term sounds a bit ominous and broad, but in reality it's a skill refined by interest and curiosity in certain items. In Guy's case, these items are highly sought after and of the highest quality.
Guy was tapped by fellow panelist and designer friend, Bunny Williams to participate in the DDB Fall Market and was blown away by the quality of conversations and range of panelists. As the design industry's go-to-man for art and furniture, he's worked closely with esteemed designers such as Bunny, to find homes for the unexpected, sophisticated, "really different and really quality" pieces.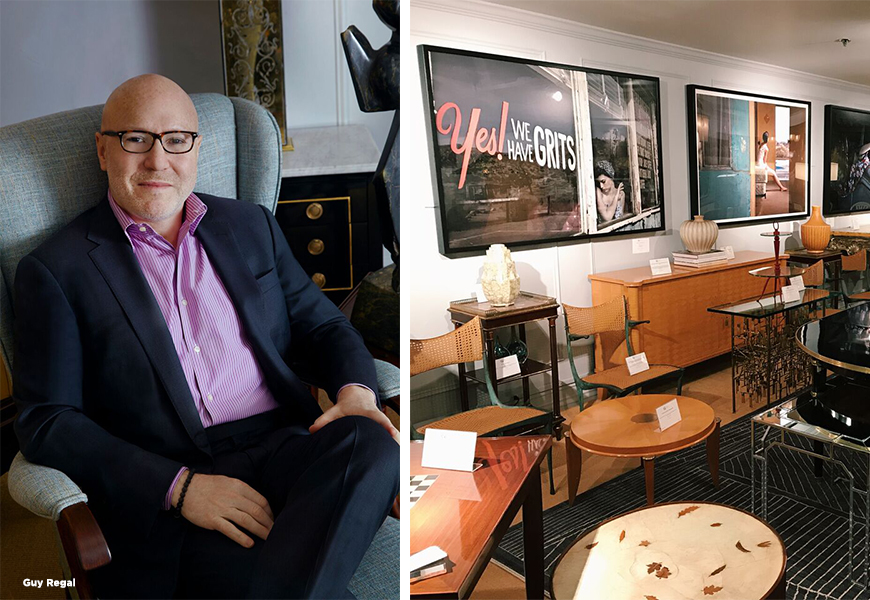 Bunny Williams joked during the DDB Fall Market, that art purchasing for clients is so personal, that it is like "buying their underwear." Guy, agrees that art is a personal journey, and acts like more of a guide for his clients. Many of these clients have their own artistic tastes, even if they don't exactly know it, yet he insists everybody, when given a chance could have a real taste and sense for art.
"I've had major clients throughout the years, CEOs of companies for example, with no arts background, but they're at a certain point that they're used to buying great stuff. They have an instinct that draws them to the best piece instantly," Guy said.
In general, Guy urges those looking for artistic inspiration – whether you're a 20-something in your first apartment or 40-something in your forever home – to get out and go to museums and street art fairs to educate yourself on certain art periods. You don't have to be a collector or an art major to find out what you like.
Guy always knew he liked 'wheeling and dealing,' and was a natural-born collector. Guy's collecting curiosity started with a powerhouse art collector momma, who's now 93, and something a little more youthful than his current refined works.
"I was a total nerd because I got into comic book collections. By the time I was 14, I sold my comic book collection and bought a couple of Italian fiats and rebuilt them, buying and selling cars for a bit. I had caught the wheeling and dealing bug," Guy said.
According to Guy his comic book collection would be worth millions now. Whoever out there has his Superman #10 comic you may have yourself a trade opportunity! However, apart from comic books, Guy has been inspired by his travels, and museum excursions that go from one extreme to another and allow for his versatile taste.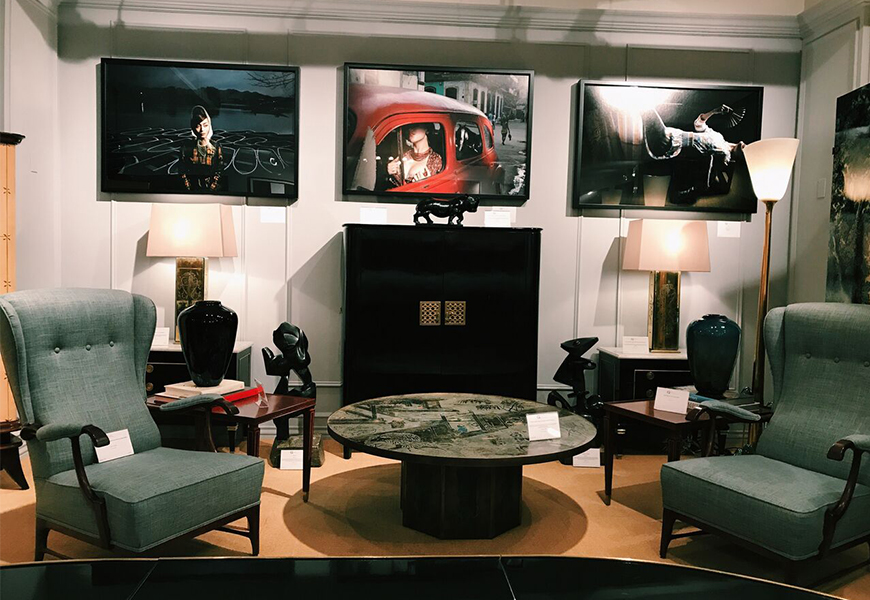 "I go to super modern and super period museums in the same weekend, I like seeing two completely different worlds juxtaposed so you're never flat-lining," Guy said.
A teenage Guy definitely never 'flat-lined,' in his lively travels to Europe. He was fascinated by museum furniture and seeing art up close and personal. Once (or twice) he became so entranced that he jumped over the red rope and opened an 18th century cabinet revealing its mesmerizing marble innards. Guy may be the reason Italian castles and chateau's now have security sensors, but we forgive him.
Apart from his dealing 'bug' and 'hands-on' approach, Guy is a natural inquisitor, who said that asking a lot of questions is the key to his success.
"The whole idea is to learn in the design world, the architect world; this is a constant education. I learn every day and there are always 20 people who know more about it than you. You can't be afraid to ask questions," Guy said.