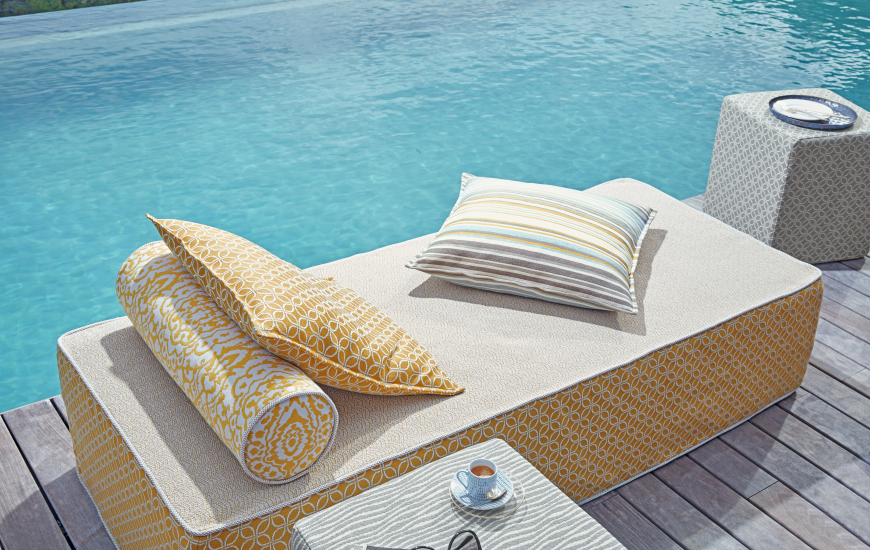 Bring on the sunshine! The time for outdoor entertaining and poolside lounging is nearing. (And we're not complaining!) Read on as we round up some of the latest and greatest introductions in outdoor furniture and textiles—just in time to get your open-air space in tip-top shape.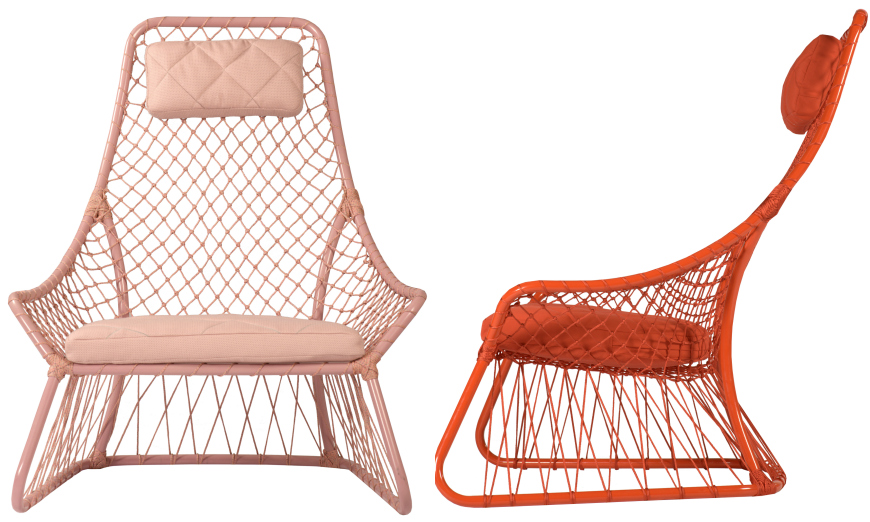 Tidelli's Sailor Lounge Chair features a nautical rope weave. The open pattern gives this piece a unique, breezy feel, and its seat and head cushions ensure comfortability.
Shop Tidelli: PDC (Suite B116)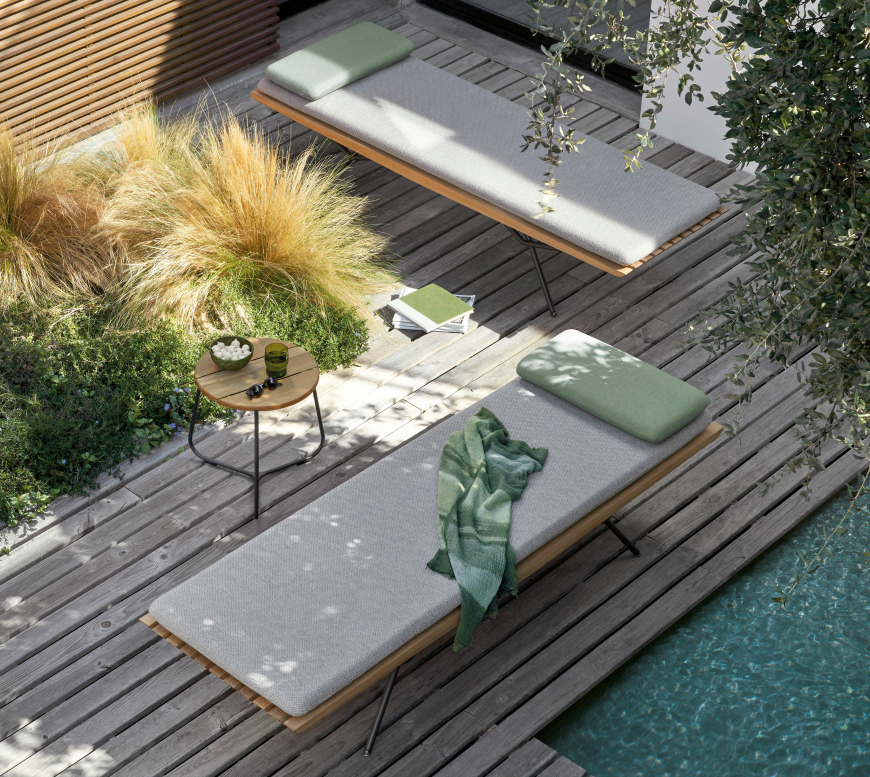 The San collection is one of three new collections Manutti debuted this season. Created by product designer Lionel Doyen, the collection received Interior Design magazine's 2016 Best of Year Award in the outdoor furniture seating category.
Shop Manutti at Walters: DDB (Suite 538)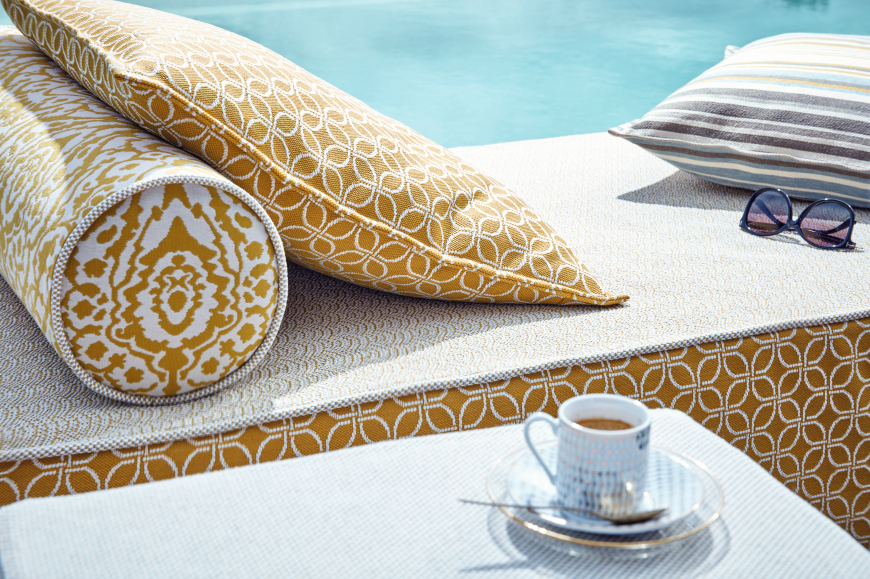 The patterns and designs of JAB Anstoetz's new indoor/outdoor upholstery fabric collection, Marbella, incorporate a palette of neutrals, yellows, reds and pink, as well as the shades of the sea—ultramarine, turquoise and light blue. All of the textiles are not only UV-resistant, but also resistant to salt water, chlorine and mildew.
Shop JAB Anstoetz: DDB (Suite 102), ID Collection at DCH (Suite 4001), and Thomas Lavin at PDC (Suite B309/B310)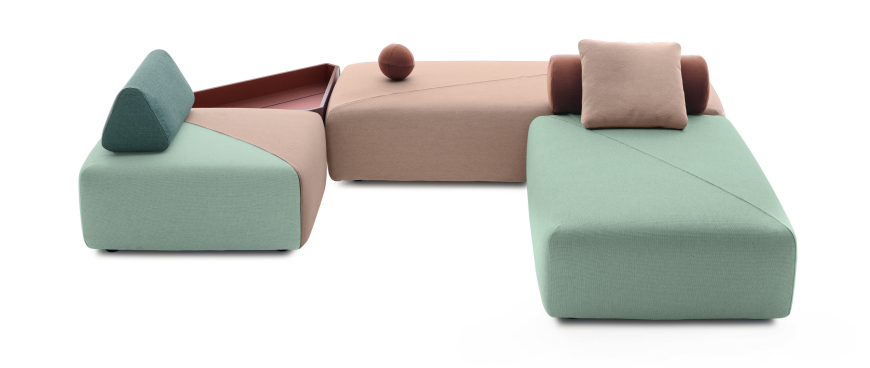 Brixx by fashion designer turned furniture designer Lorenza Bozzoli is Dedon's first fully upholstered collection. The system of rectangular and square modules allows for endless possibilities of new configurations and setups. The collection also includes a side table, as well as backrests and cushions—all available in a mix of materials, textures and colors.
Shop Dedon: DDB (Suite 1115), DCH (Suite 131), DCOTA (Suite C120), and PDC (Suite B188)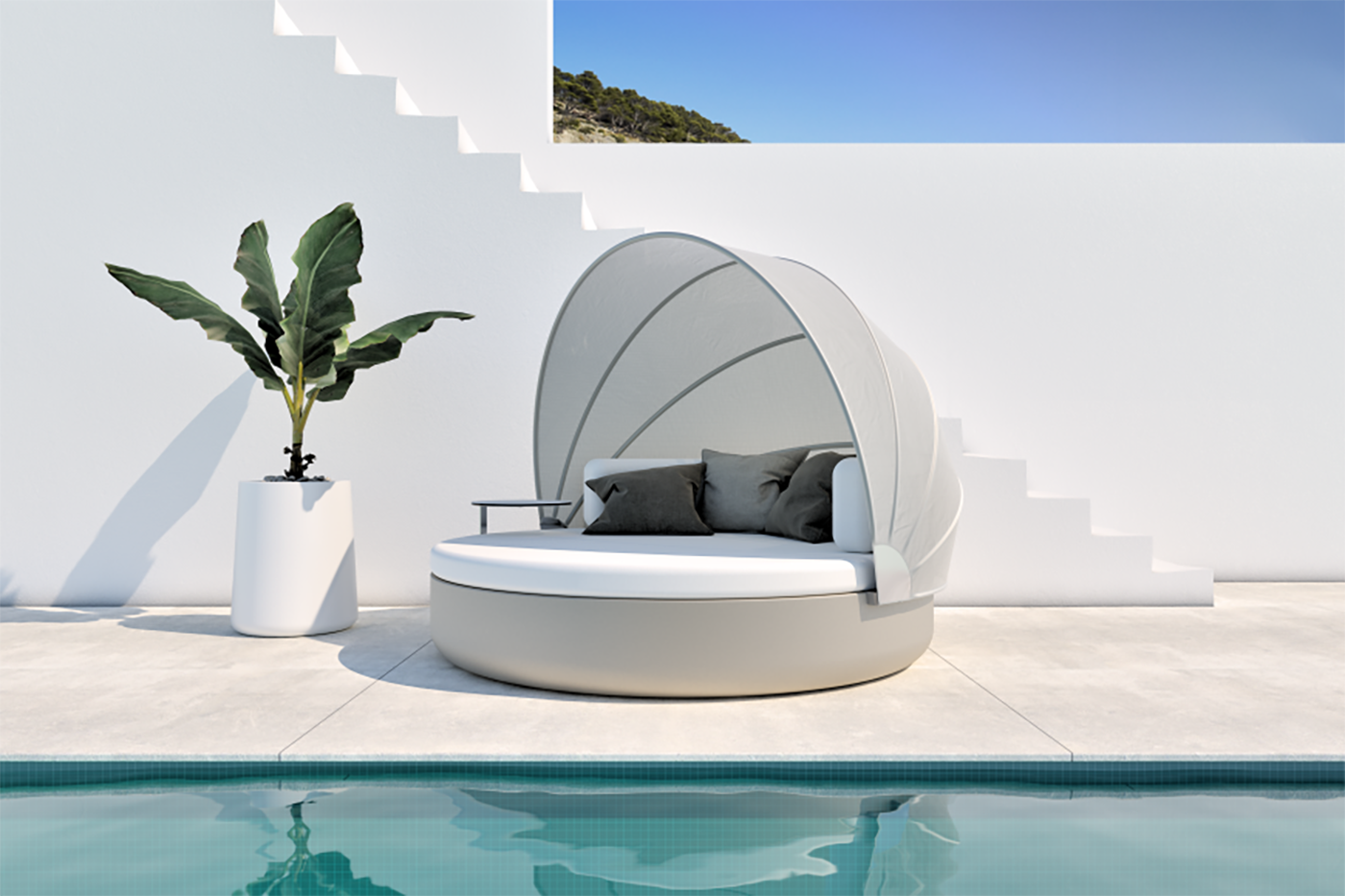 Vondom's new Ulm Daybed (Pictured In Cover Photo) features a backrest, and was designed with the bare essential qualities of utility and function in mind. Its circular shape and grand scale adapt to each setting, and its swivel feature allows it to be effortlessly rotated on its axis. The new pergola protects the daybed while it's not in use, always providing a comfortable shade.
Shop Vondom: DDB (Suite 1532), Judith Norman at DCOTA (Suite A261), and PDC (Suite B114)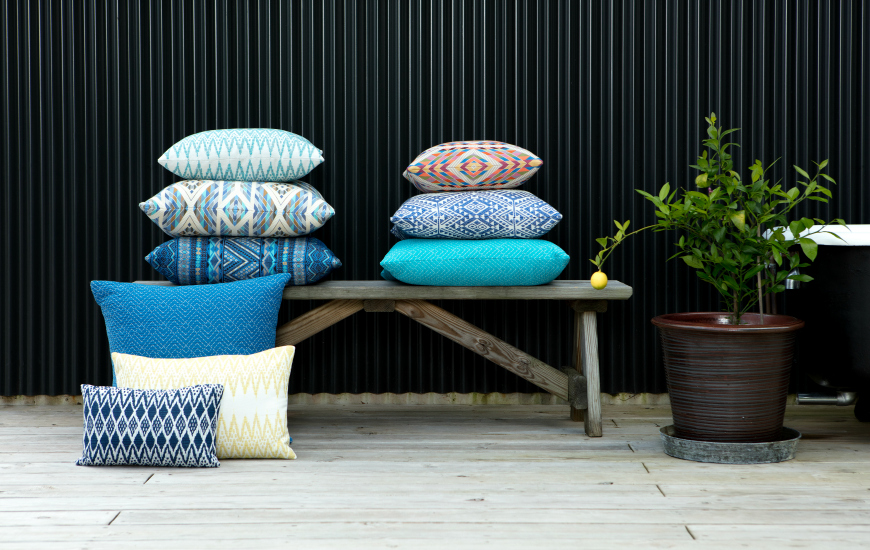 Pattern and color animate a new fabric collaboration from Pollack and London design firm A Rum Fellow. This indoor/outdoor line celebrates Mayan heritage with intricate geometric motifs and joyful colors. The textiles are available in five patterns and 25 colorways. (Read more about the collection in GDG's interview with A Rum Fellow co-founder Dylan O'Shea.)
Shop Pollack: Pollack | Weitzner showroom at DDB (Suite 1722), DCH (Suite 1000), DCOTA (Suite C250), and Donghia at PDC (Suite G196)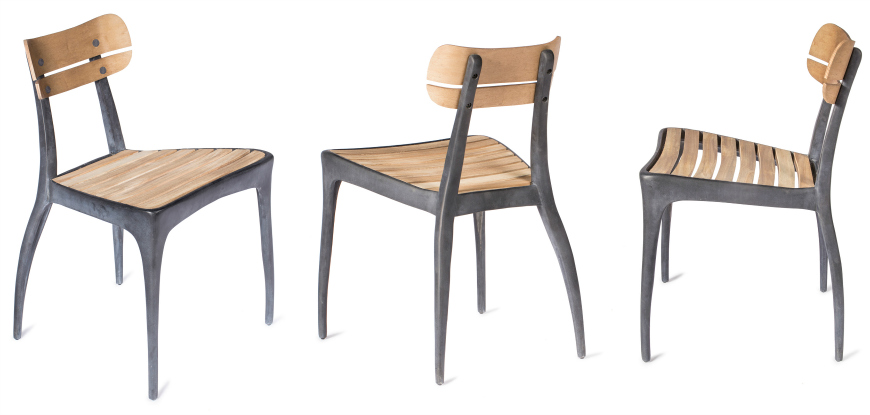 The Flow Talon Teak Dining Chair, designed by John Reeves for Henry Hall, is made of 100 percent recycled aluminum—a perfect example of "responsible design." The chair features graceful lines reminiscent of smooth river stones, a durable zinc-plate patina finish, and the seat and back are made of FSC-certified plantation teak wood.
Shop Henry Hall at Walters: DDB (Suite 538)