Wish for a good forecast because Pacific Design Center's WESTWEEK is upon us! Ride the inspiring new design wave at the "Blue Whale" for its spring market on March 20th-22nd and see what feeds Artists + Artisans' creative notions. Surround yourself with product of the past and future, crafted and evolved by the hands of brilliant makers.
Breakfast in bed, anyone? Per PDC tradition, it's only appropriate to start WESTWEEK at ease and in-theme with a breakfast in bespoke beds – "Wake Up with Hastens". Hästens's hand-built Maranga beds are hand-stuffed to cloud criterion, giving you an upper hand in sleep.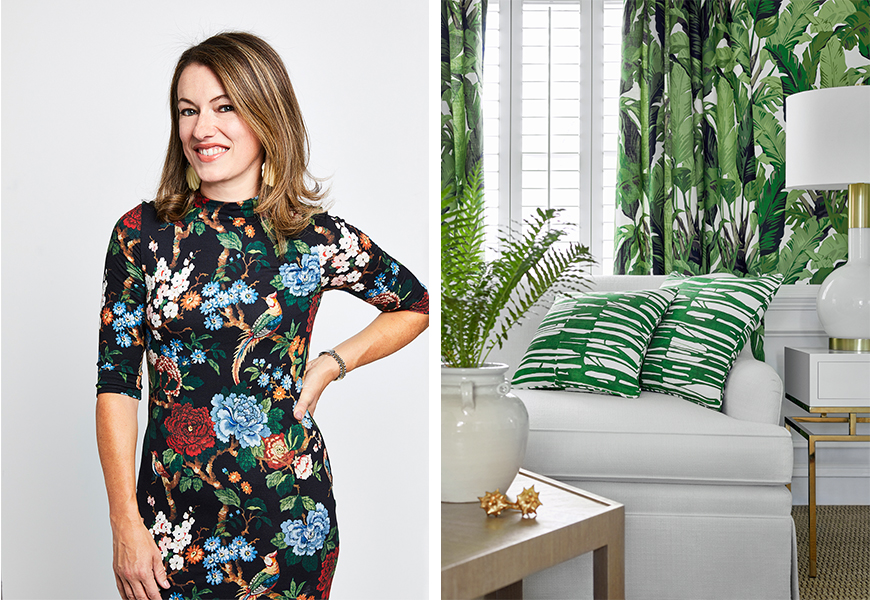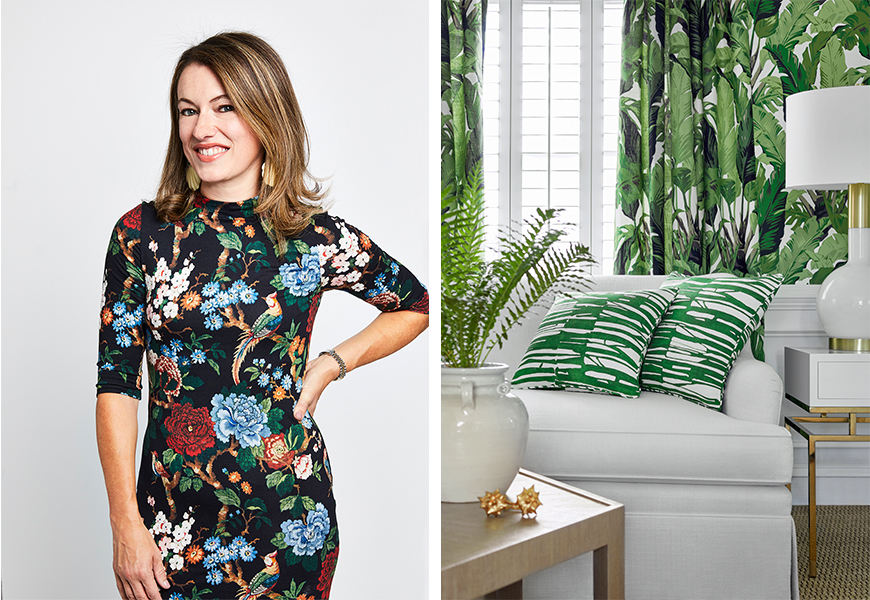 (Left) VERANDA Editor-In-Chief Steele Marcoux; (Right) Thibaut's Tropics Collection Traveler's Palm wallcovering and fabric
"More is more" is at its peak. Join VERANDA's Editor-in-Chief Steele Marcoux and artist William McLure and designer Mark D. Sikes for the "Design is in the Details" Wednesday morning Keynote covering the unique works of artisans and craftsman and the return of antiques in American design and decoration. Following the Keynote is a reception at the recently opened Thibaut + Arte + Egg & Dart. Thibaut's new 'Tropics' Collection highlights lush green details and the warmer weather that's on the horizon.
Mimi London is hosting the showroom program "Creative Synergy: Landry Design Group and Joan Behnke & Associates Conjure Magic With a Little Help from Their Friends" joined by Luxe Interiors + Design Homes Editor Lisa Bingham Dewart to discuss the importance of artistry in the home. Mimi London introduces innovative and collaborative artistry with Berman Rosetti's Ninety Degree Console Cabinet, available in custom sizes and finishes.
Editor Lisa Dewart weighted in on the discussion she'll moderate. "I am thrilled to be moderating a conversation between Brian and Joan, who are such towering figures in LA-area design. We'll be discussing creative synergy, a subject they know well as they are each other's frequent collaborators. While we're going to be exploring all facets of their creative partnership, I'm intrigued to hear how they leverage their relationship when it comes to working with clients and other collaborators to realize their amazing work," said Dewart.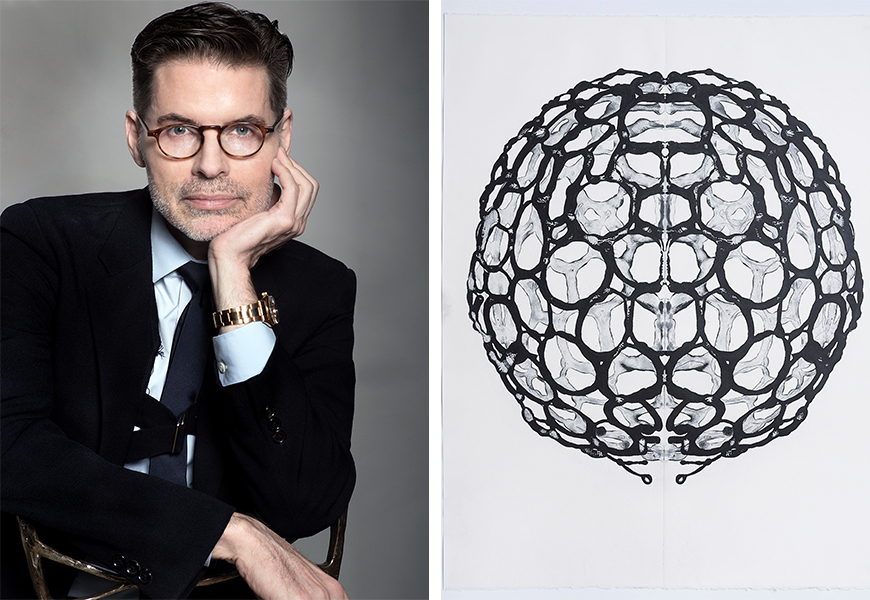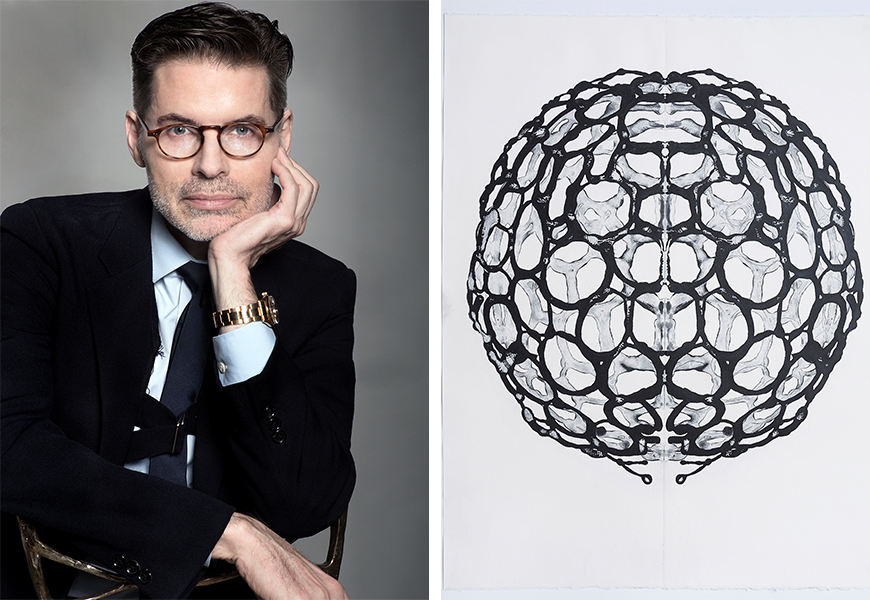 (Above) Thomas Lavin; (Right) Edward Cella piece available in Thomas Lavin
Two strong Wednesday programs sit back to back. The first program is "Intersections: Art, Design and Collecting" at Thomas Lavin with Thomas Lavin, textile designer Justin Marr, art dealer Edward Cella and DesignLA Editor-in-Chief Michael Wollaeger. The group will talk about the influence and interaction of art and design. Thomas Lavin is pleased to continue to carry Edward Cella Art & Architecture within the showroom. See Cella's bespoke pieces during the program or open house on Wednesday and Thursday.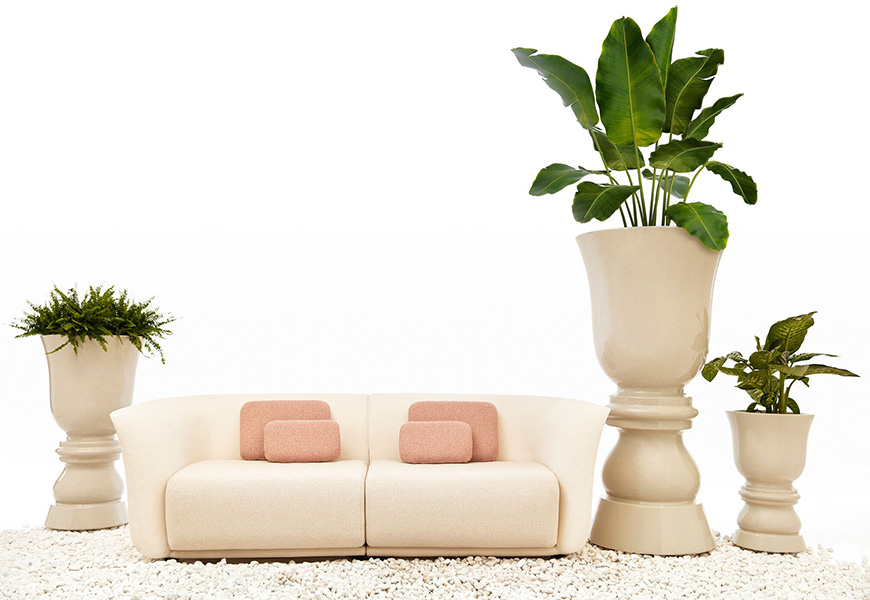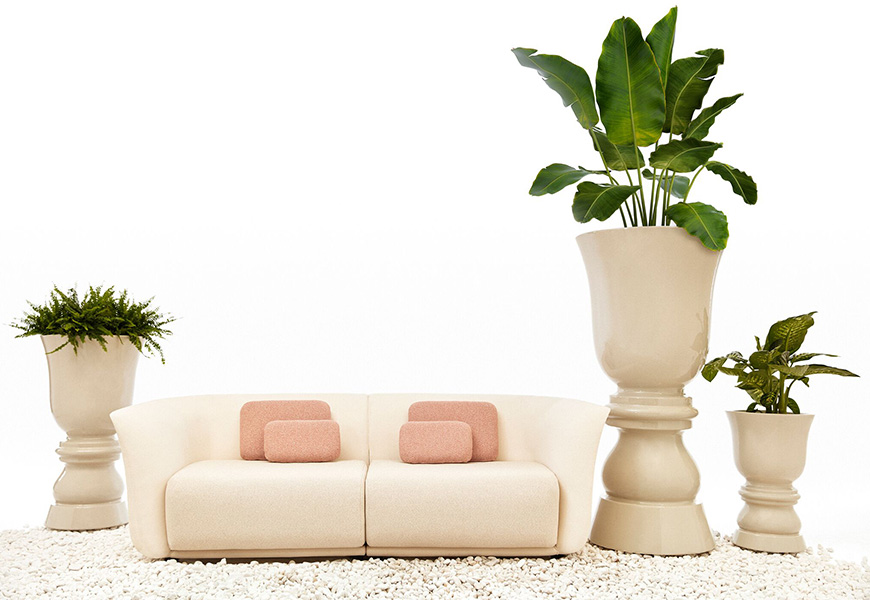 (Left) Artist and designer Marcel Wanders' new ornamental planters for Vondom
Vondom presents "FutureScapes: How Reinvention, Modernism and Globalism are Shaping LA's Next Chapter" with Form's Editor-in-Chief Meagan Goold, Vondom's Ramon Esteve, Hoffman and Ospina Landscape Architecture's Anna Hoffman, and PHX-Arizona's Erik Peterson. The group will discuss the relationship between LA culture and outdoor living. Artist and designer Marcel Wanders, whom designed Vondom's new ornamental planters shown above, creates many sculptural pieces that reflect the relationship between art and design.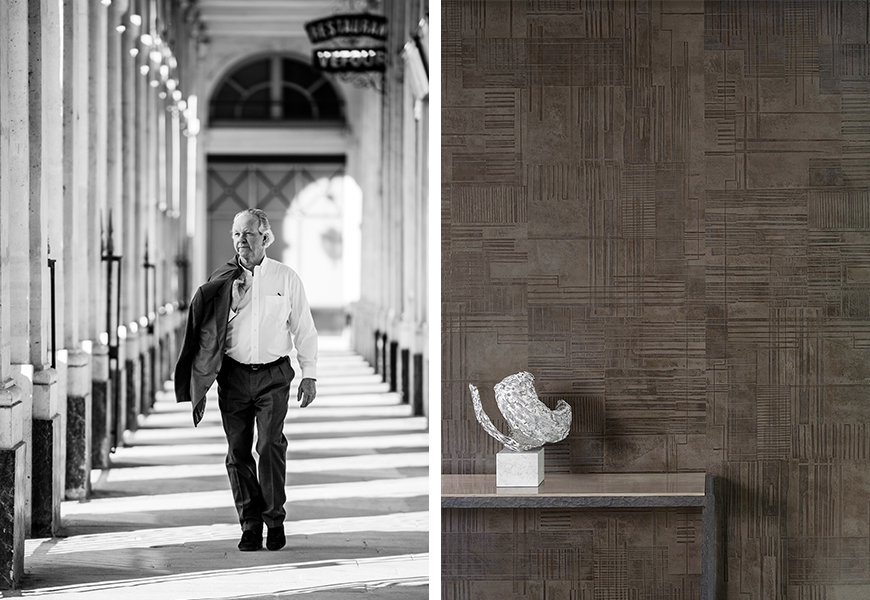 (Left) Patrick Frey, Founder of Pierre Frey; (Right) Wallcovering from Venetians Collection by Gregorius|Pineo, available in Kneedler Fauchère.
In the afternoon Keynote "Legacy and Looking Ahead: Patrick Frey and the Making of a Modern Fabric House," interior designer David Netto and Pierre Frey Chairman and Creative Director Patrick Frey will discuss Frey's continued success and how Frey has encountered decisions facing manufacturing, evolving and preserving the brand, and artisanal methods.
In anticipation for his discussion with Patrick Frey, designer David Netto weighed in. "I have admired Pierre Frey as both a resource (for me as a designer) and an inspiration (as a successful business) for years. I want to talk to Patrick about how he has been able to retain the DNA of a great French traditional house, while always-for fifty years! – growing it. I never look at his collections and don't expect to find something new. At the same time he is in a position to take over a classical line like Le Manach and allow such valuable resource to survive. No one else is doing this."
The closing Keynote "Art & Artistry in the Era of Modern Luxury" will take on an artisanal focus in the context of modern luxury with Town & Country Editor-in-Chief Stellene Volandes, designer Roman Alonso, jewelry designer Lisa Eisner, and landscape designer Art Luna.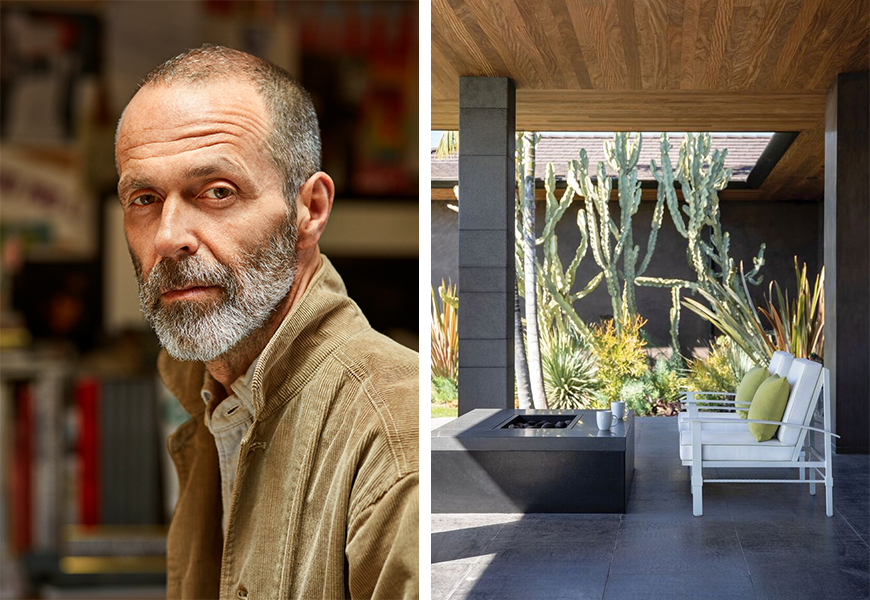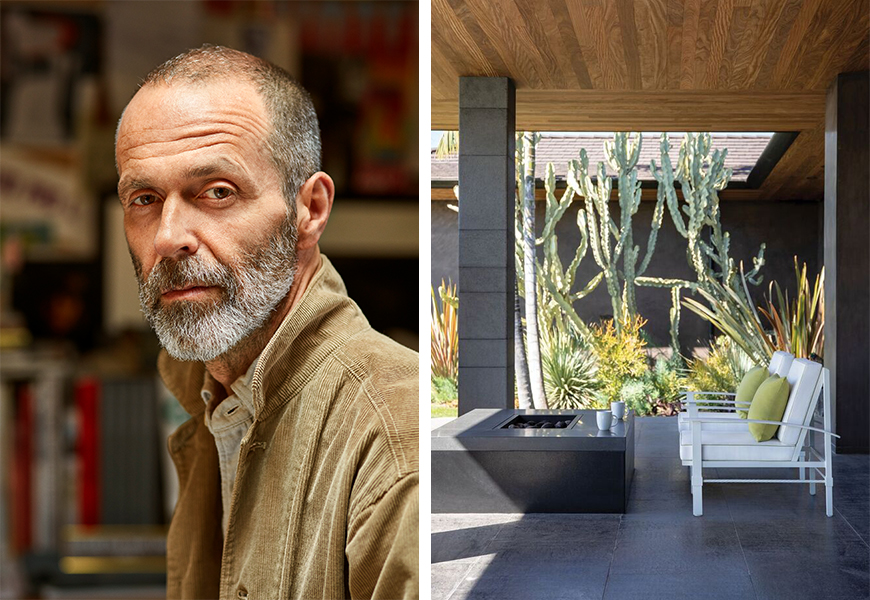 (Left) Designer Roman Alonso, (Right) Janus et Cie's 'Palmia Collection' by Janice Feldman
Enjoy the timely opportunity to hear about 'The Triple Threat Trifecta" of Chairish, Dering Hall and Decaso at Scott Group Studio with Chairish CEO Gregg Brockway, who will shed light on their new unique, combined services offered to the design community and how they plan to grow together. A cocktail reception will follow.
Thursday Keynotes begin with Business of Home's "Artisans Revealed: Sharing Your Own Brand Story'" featuring L.A. Editor Arianne Nardo, lighting designer Alison Berger, furniture designer Eric Chang, artist Amir Nikravan and brand strategist Sean Yasharto, who will discuss their stories as being artists and business owners behind distinct brands. Stop by the Keynote Reception with Business of Home and the panel in Fabricut, where you can enjoy the new Fabricut Furniture Collection, focused on transitional and handcrafted pieces.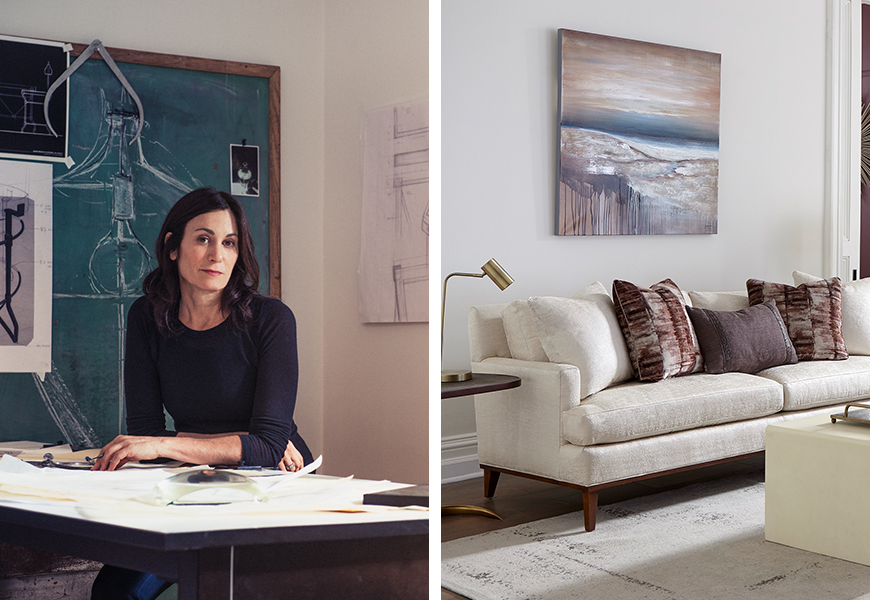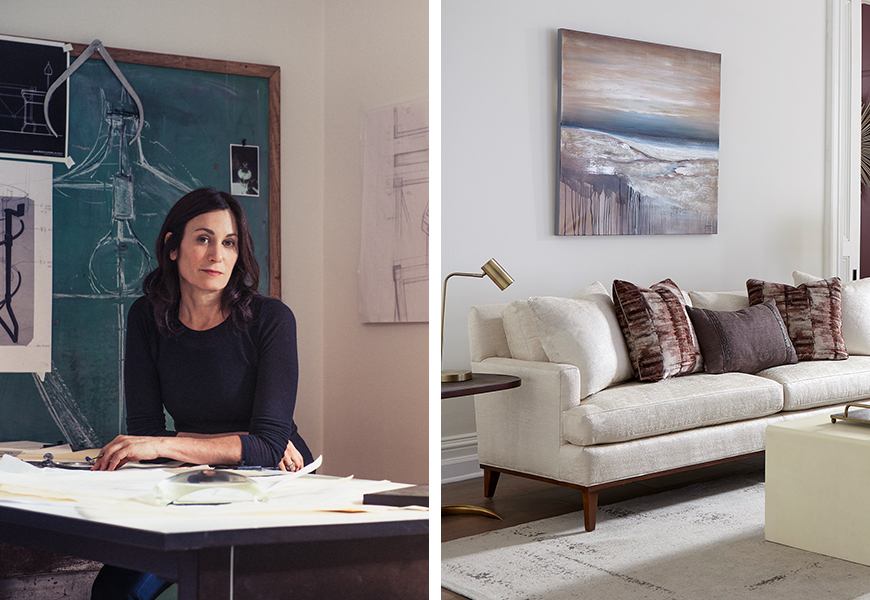 (Left) Lighting designer Alison Berger; (Right) Fabricut Furniture
The closing afternoon Keynote "California Soul: Harnessing the Golden State Design Point-of-View" will hone in on California's distinct design DNA and art's contributing factor, moderated by Interiors Editor-in-Chief Erika Heet, where she will be joined by designers Jeff Andrews, Gary Hutton, ceramist Heather Levine and lighting designer Kevin Kolanowski. What better place to enjoy this Keynote's reception than A. Rudin, a California-based company focused in design craftsmanship?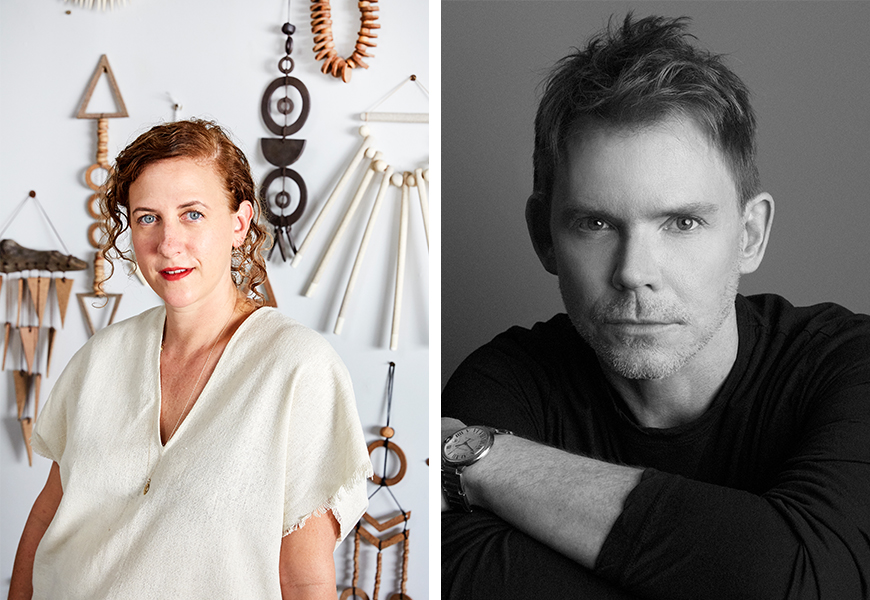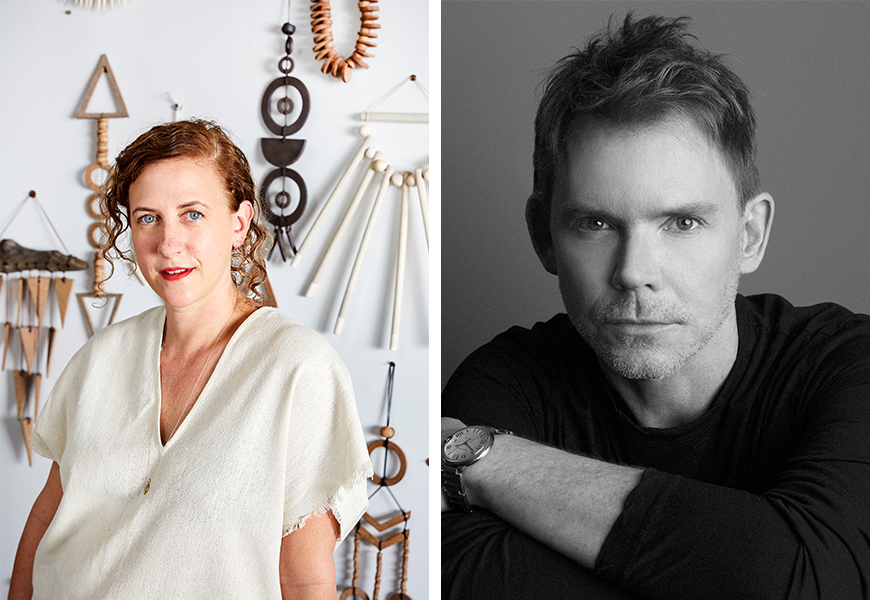 (Left) Ceramist Heather Levine; (Right) interior designer Jeff Andrews
"This is going to be a unique, in-depth discussion between interior designers and talented artisans here in California. I am a believer in the collaborative process, and I have been very lucky to work with both Heather and Kevin, so it will be fun to shine a light on that process," Jeff Andrews told GDG. "I'm also a huge fan of Gary's interior design work, so it will be interesting to get into the weeds as a creative group and see how we work differently through the design process."
The next three programs have California, Magic, and Tech involved. First is PERFEC's "Distinctive Visions: California Artistry on the Global Playing Field," a discussion about west coast design's pertinent design influence. If you're wondering how to keep the romance alive with your work, join the "Artists, Artisans & Business: Making the Magic Happen" conversation with Senior Style Editor of Traditional Home, Krissa Rossbund, and cross-industry talents Jiun Ho and John Pomp. The discussion will take place in the Thomas Lavin showroom, where you can now shop cool, cutting-edge furniture pieces by Joseph Jeup.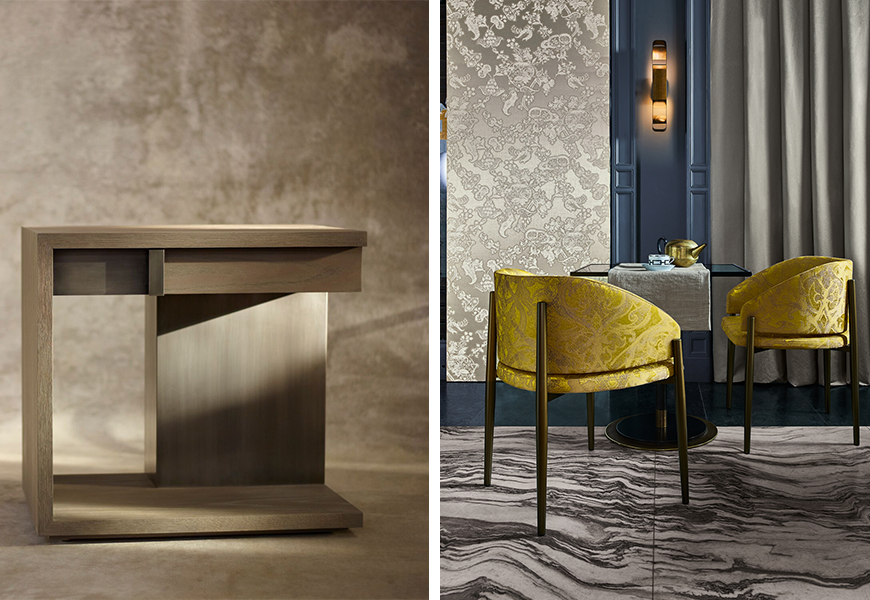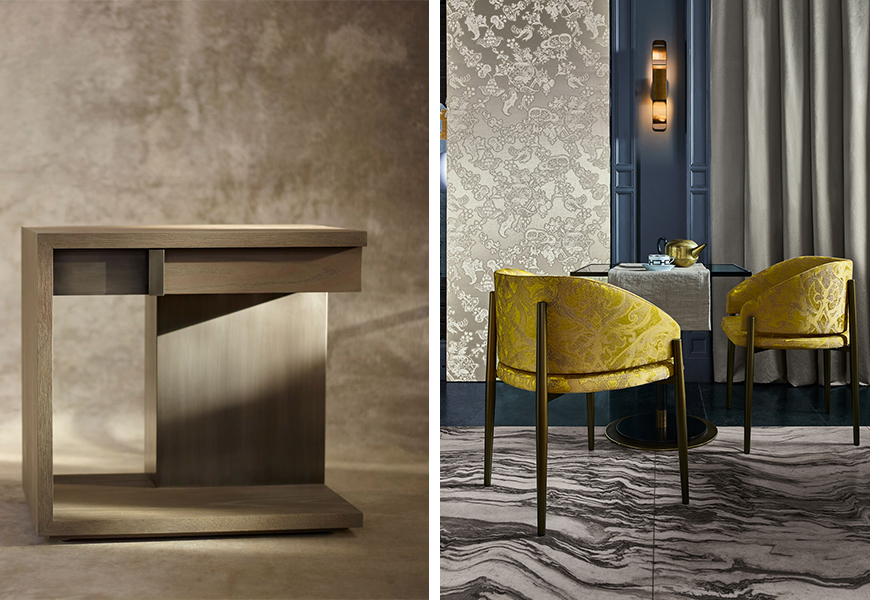 (Left) Joseph Jeup piece in Thomas Lavin; (Right) Donghia's new Rubelli Venezia 2019 Collection
Once the afternoon hits, Donghia will host "Modern Techniques Changing Traditional Material Design," a conversation surrounding technology in design and how designers Adam Hunter and Erinn Valencich embrace tech in their work. Donghia innovates traditional materials in their new Rubelli Venezia Collection designed by and for designers.
One that you won't want to miss is "Weaving Together Art & Design: How Do You Incorporate Art Into Design in a Meaningful Way?" with LALA Magazine's new Editor-In-Chief Jessica Kantor, joined by LALA cover artist Diedrick Brackens, Giancarlo Mandelli, Brigette Romanek, Erinn V. and Esther Kim Varet to discuss their creative visions and processes. See an artist's creative process first-hand in Mandelli's weaving demonstration.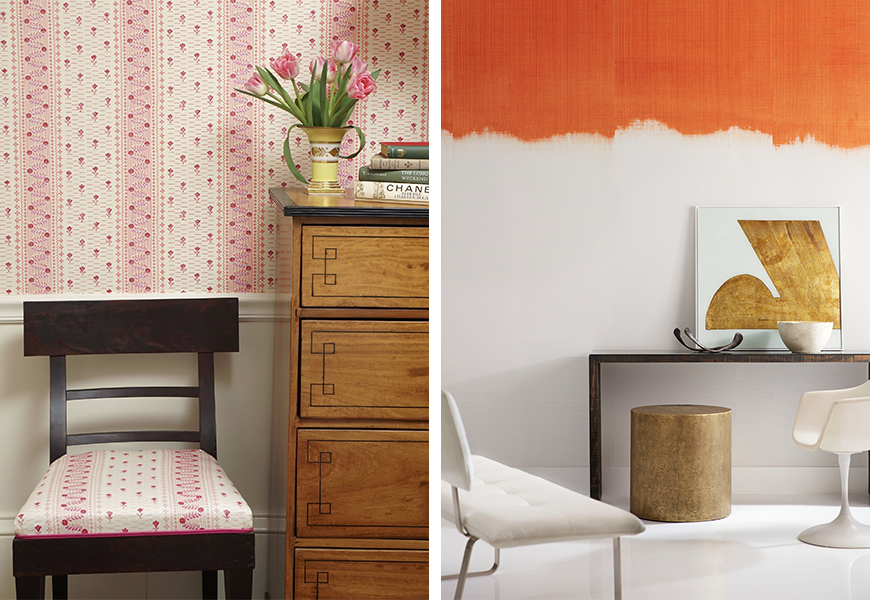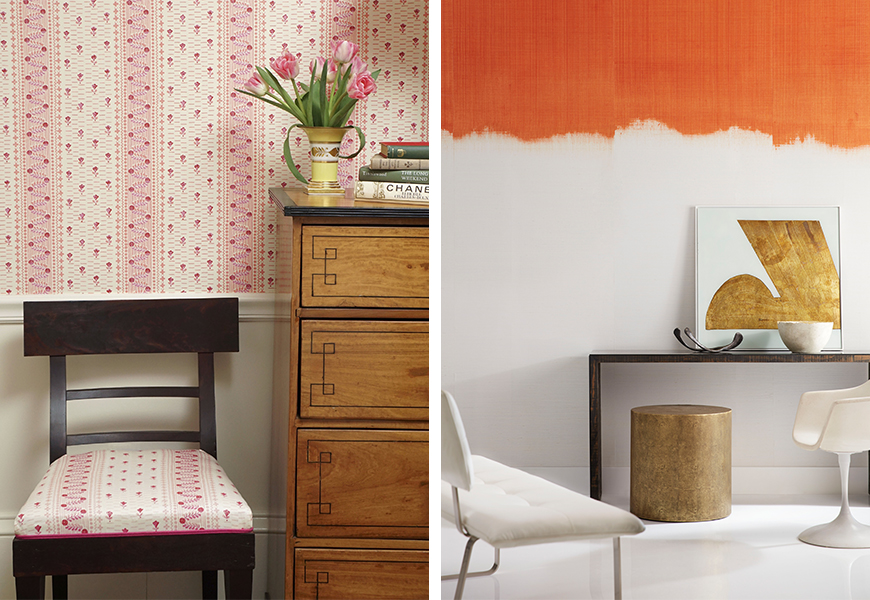 (Left) Quadrille (Right) Holly Hunt/Philip Jeffries
Artisanship is alive in Quadrille and Holly Hunt's new collections! Stop by their open houses to see Quadrille's new colorful hand-printed fabrics and Holly Hunt's colorful new palette in Sandra Jordan's Lago Collection, inspired by the people and environment of Lake Titicaca. Check out the new lookbook to see more new PDC product!
PDC has a handful of new and improved showrooms. Click on the image below to read more about showroom under 'Showroom News' in the PDC Market Content Newsletter.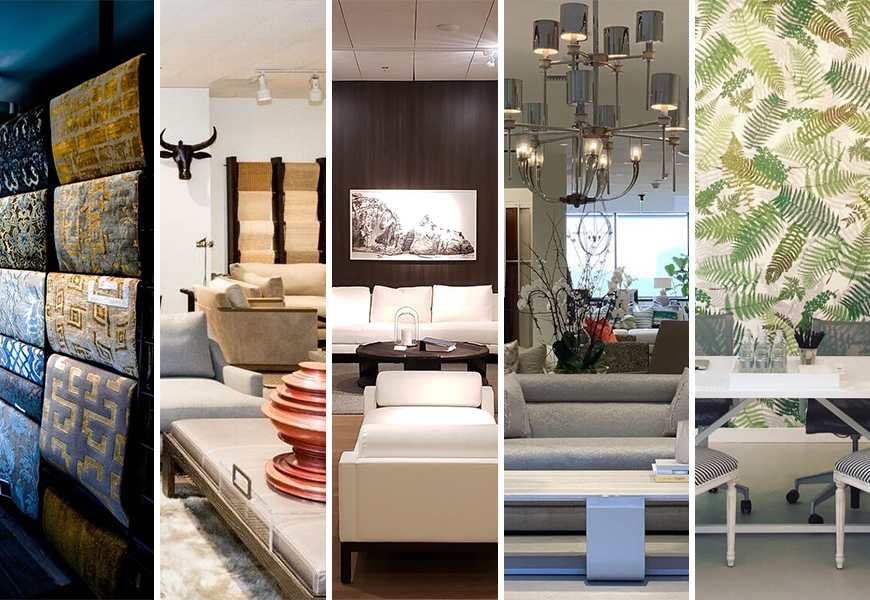 Some of the Updated Showrooms- (From Left) CMCD Carl Maris Carpet Design, Mimi London, Thomas Lavin, Donghia, and Schumacher.
The fun doesn't stop on Thursday! PDC's annual Student Day will take place Friday, March 22nd, inviting the industry's rising talents to attend a meet and greet at Mimi London, docent-led tours of the PDC, lunch at Thomas Lavin and coffee at Kneedler Fauchère. Students will also have an opportunity to present their own interpretations of the 'Artists & Artisans' market theme in response to Paris Deco Off design week. Industry professionals are encouraged to attend! RSVP here. Stay tuned for a deeper dive into Student Day post-market!
Follow the Pacific Design Center on Instagram, Facebook and Twitter for market updates!