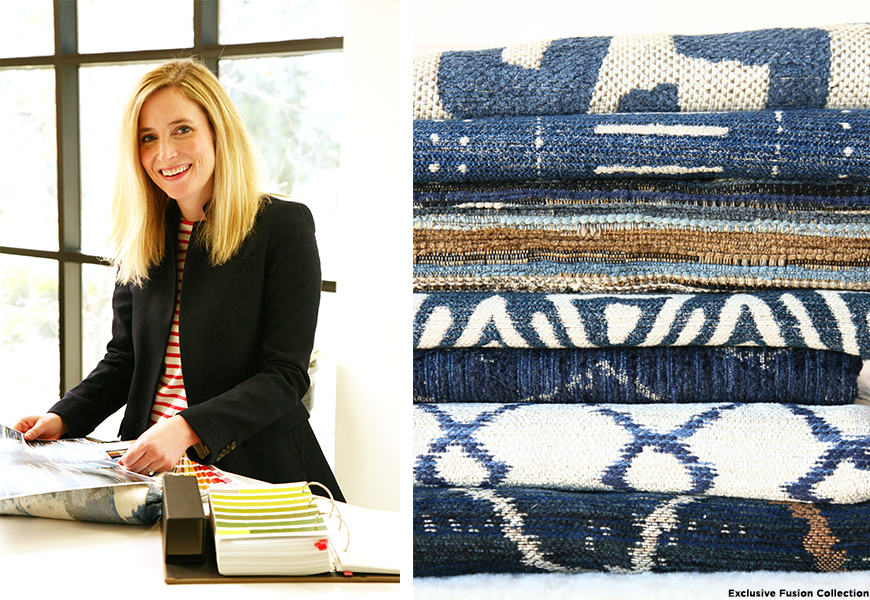 Williamson's real responsibility will be to continue staying ahead on industry trends. She brings with her previous bicoastal experiences in the fashion industry working for Cynthia Rowley in New York City and BCBG MAXAZRIA in LA and textile knowledge from working with Duralee and The Robert Allen Group, before pursuing her design career at Pindler. One and half years later, the museum and travel-loving cat mom of Louise, is ready for her new role.
"I am honored to take on the role of design manager," Williamson said, "I'm excited to continue the exclusive collections and high-quality products that Pindler is known for."
While acclimating to her new role, Williamson will be looking forward to the constant adventure that comes before innovation.
"It's important to constantly research and travel to see what industry trends are out there and emerging. I plan on traveling, sourcing and collecting new, innovative textiles and designs to further add to our inspiring line of exclusive products," Williamson said.
GDG editor, Holly Speck, had a rapid-fire Q&A session with Sarah Williamson about her new role, her travel inspo and of course, spaghetti: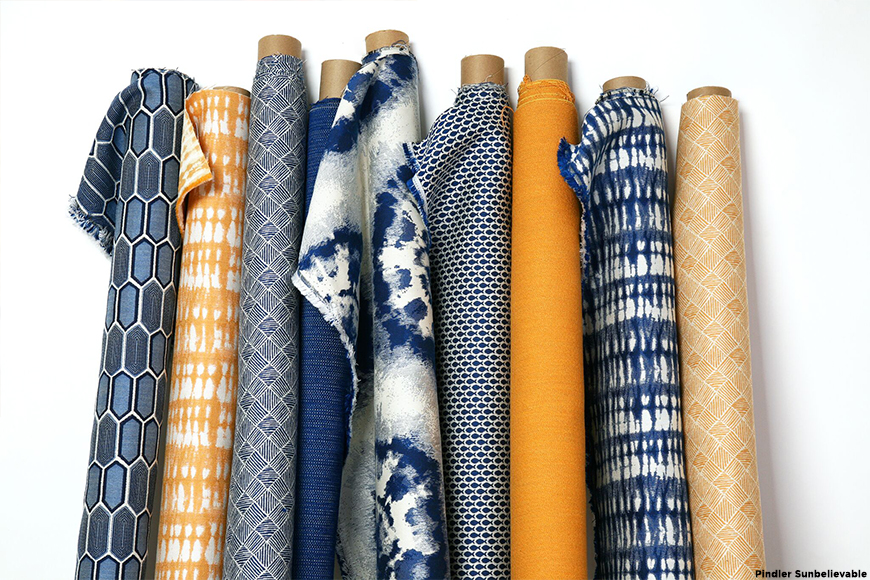 Holly Speck, Editor: How does your experience in fashion make your approach to textiles different and act as an asset?
Sarah Williamson: I was lucky enough to do fabric research and development in fashion, which opened my eyes to different constructions, techniques, and vendors from across the world. Knowing the capabilities of these vendors, the inspiring product they create, and the fast pace they move at made me look at textiles differently for the home.
HS: Where is your favorite place you've traveled and why?
SW: London. I've been nearly a dozen times and it's always so inspiring. It's an ever-changing, modern city that's rich in heritage and culture.
HS: Where do you go to find textile inspiration in London?
SW: I'd have to say either visiting Blenheim Palace or Windsor Castle, both places have amazing textiles, art, and furnishings.
HS: What is one of your favorite creative projects you've worked on with Pindler so far?
SW: I'd have to say an upcoming collection of exclusive prints that is about to launch. I am so excited and proud to have worked on this collection. It's so fun, fresh and useable! (Sorry no sneak peaks!)
HS: Favorite Food?
SW: Spaghetti Bolognese.
HS: Favorite animal?
SW: Sea otter.
HS: Favorite design aesthetic?
SW: Hollywood Regency
HS: One object in your home you can't live without?
SW: My mid-century blue cotton velvet sofa!!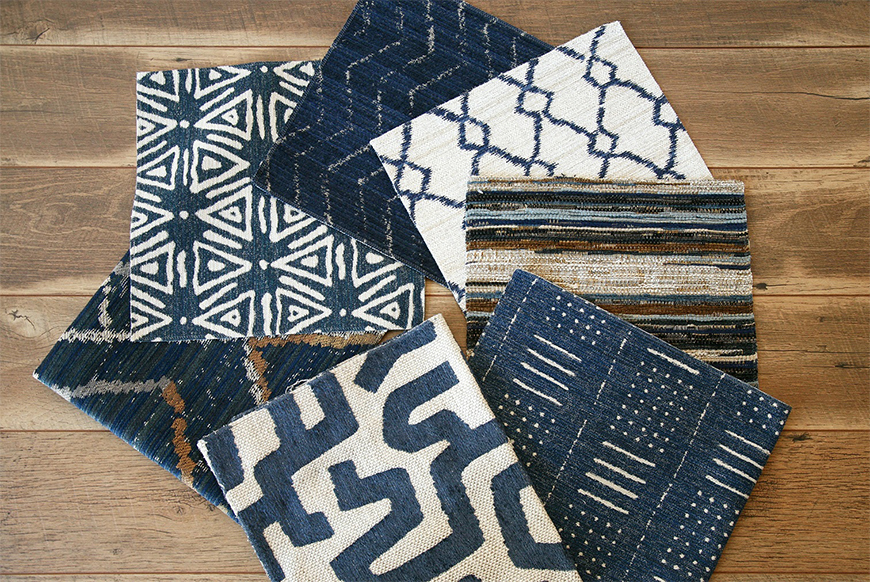 Stayed tuned for the latest Pindler Collections under Williamson's watchful and forward-thinking eye, in the DDB Suite 1536, PDC Suite B530, and the DCH Suite 4021.