O. Henry House is small but mighty, successfully serving its client base for over 30 years with the highest form of handmade, upholstered craftsmanship and service to designers. You've seen O. Henry house pieces in John Rosselli & Associates for most of those 30 years and whether it's a brand new piece or one from 25 years ago, there's no discrepancy on whether the quality is impeccable and built to last.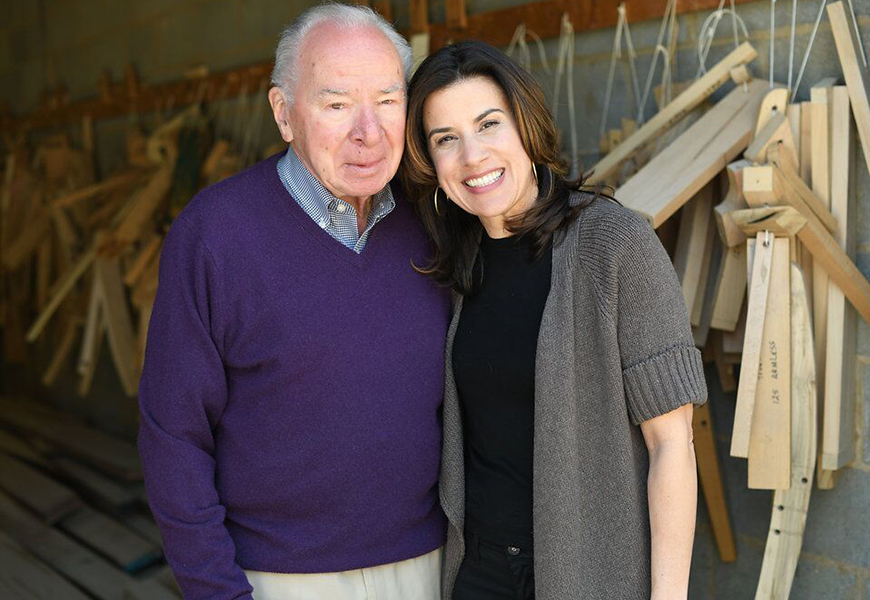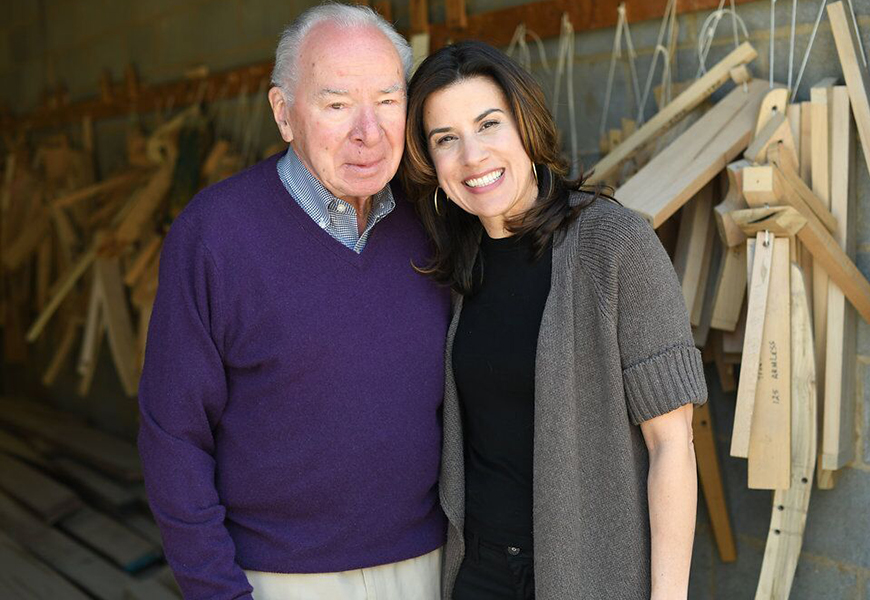 Just ask Laura Gregory, daughter of O. Henry House founders, Frances and Pete Pulliam, who helps to run the family business. One of her many roles includes testing the furniture by sitting on it. Gregory said it's important to pay close attention to the details of every item that comes and goes from the workshop and the sit test is part of it.
"The client should be thrilled with how the piece looks but also how it sits," Gregory says. Because after all, furniture's for sitting on – hopefully comfortably. She continued with a story of a time she tested a sofa and detected that something was off. "When you do it all the time you can tell. We are often adjusting cushion fill to account for custom changes and stiff or soft fabrics. We want to make sure that each piece sits exactly as it should," Gregory said. Sounds like Laura Gregory is the modern day princess and the pea.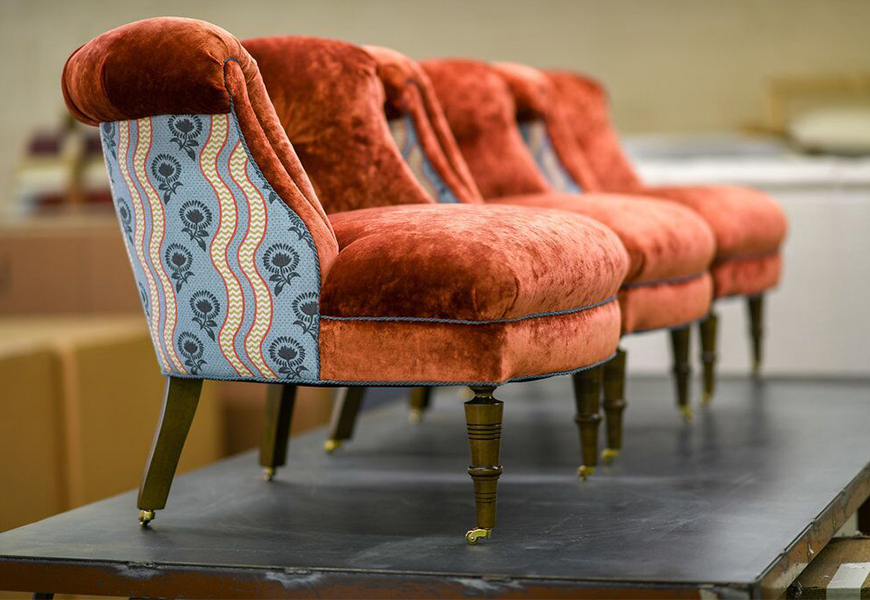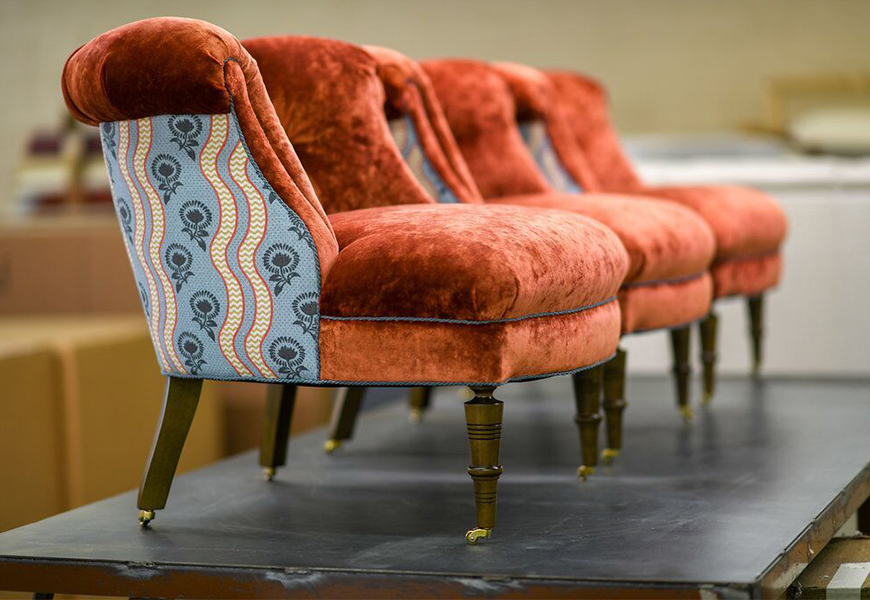 Gregory's parents started the upholstery company when she was in college. Gregory's mother was an artist and her father was a CPA by trade, so their combined skillsets fueled the company. "They both brought things to the table that needed to make the company run," Gregory said. The motivation of the company has also remained intact. "The focus was always on serving designers, providing impeccable quality and customer service. There is a significant amount of communication and interaction during the entire process so every piece is exactly what the designer is expecting."
People remember pieces with long life spans. "The premise of the furniture has always been that it's not disposable. You keep it forever. We get people calling and saying 'I've had this sofa for 20 years'. Someone called me the other day and said 'I saw this sofa and it was in this great chintz and it sat so well and I noticed it was yours.' It prompted her and reminded her of our name." Gregory said.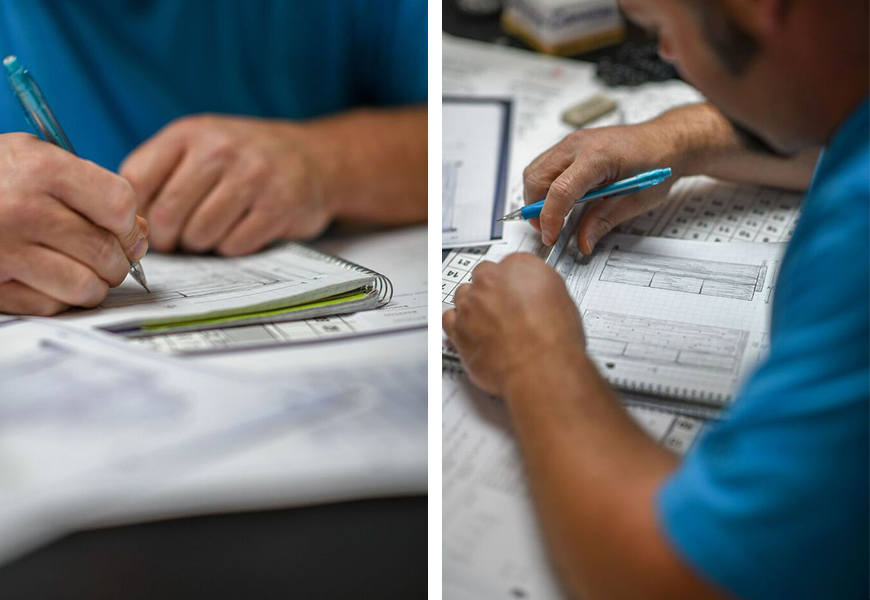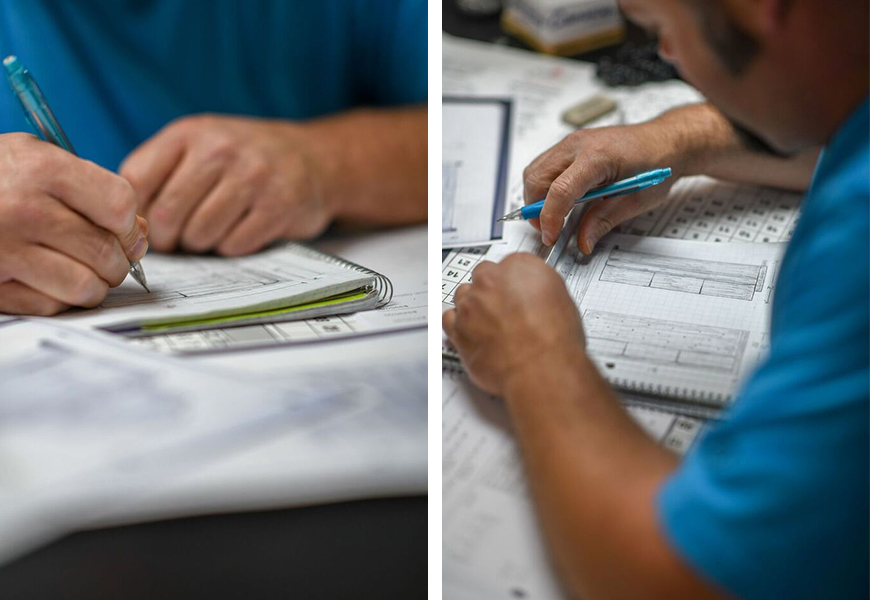 In 30 years, O. Henry House has built a loyal clientele, trusty furniture and a strong family bond inside the workshop- literally. "The craftsmen have been there over 10 years and it's multigenerational. There's longevity and it's incredible," said O. Henry House PR delegate Tiffany Farney. Gregory mentioned that she's not the only one apart of the multigenerational representation. "People don't leave to change jobs. We have a mother and daughter, a brother, etc." Blood-thicker-than-water kind of situation.
So what's on the horizon for this brand that's prided itself on intimate, face-to-face service and handmade craftsmanship in a world that is moving to a digital focus? Gregory said they have new technology that can help speed up the manufacturing process without interfering with producing the same, attentive work and high-quality product that reaches the end consumer. Gregory also mentioned they have adopted social media practices to remind people of their good work and character, but also to further strengthen the relationship between the company and their clients. "We use social media to share what we are doing but also to provide design inspiration and promote beautiful work across our industry."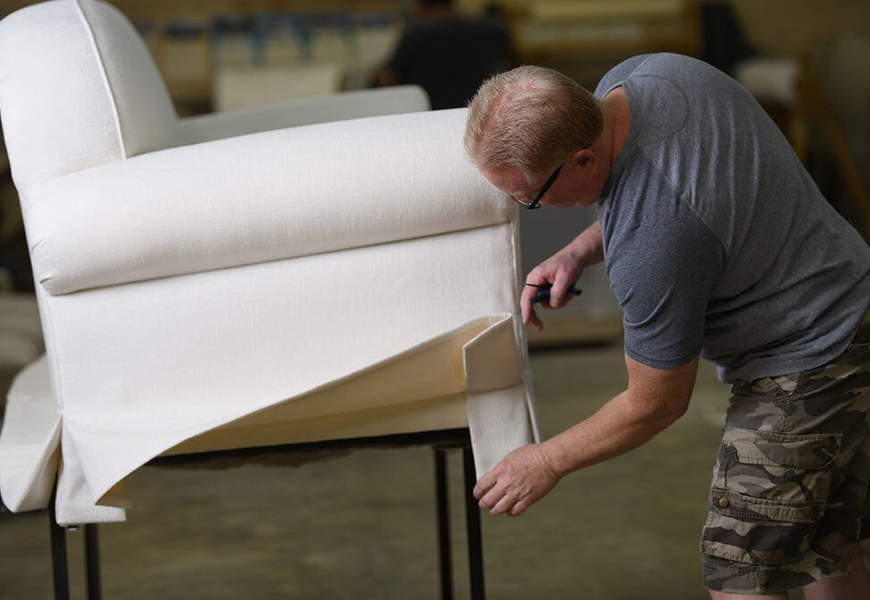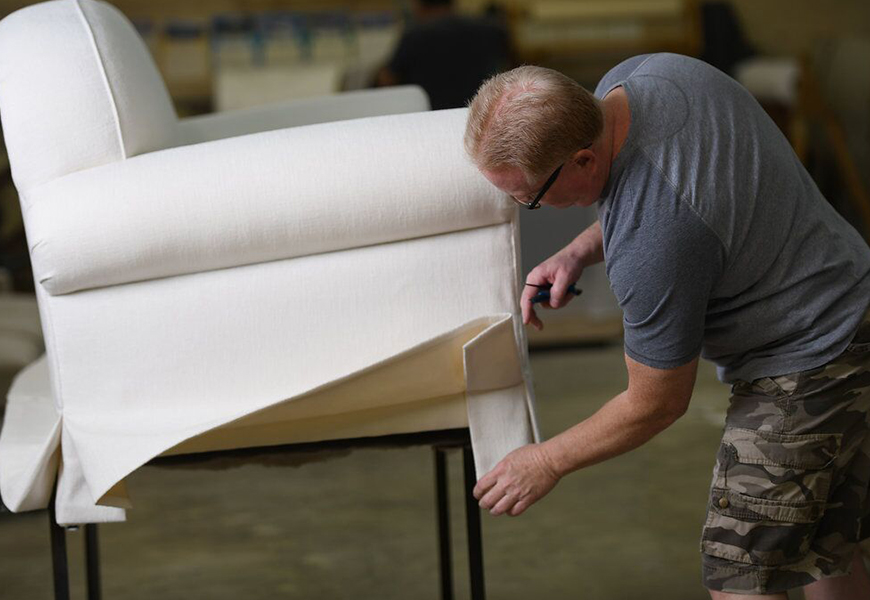 O. Henry House has purposefully never had a licensed collection with a designer in its 30 years of existence. But designers often customize standard pieces to make them their own. To commemorate the company's 30th anniversary, Gregory decided to promote this idea and great design talent. Estimated to launch around spring, O. Henry House is excited to showcase three designers with their own re-imagined customizations of three original O. Henry House pieces- a chair, a sofa, and a chaise. She thinks it will be a great way to re-energize the brand and how people think of the brand. "A lot of people think of us as very traditional. Our heritage certainly is even though we have added a number of great transitional, clean-lined pieces over the years. These new re-imagined pieces will be more modern and celebrate the past while also looking forward. I think it will expand how designers think of our brand." Gregory said.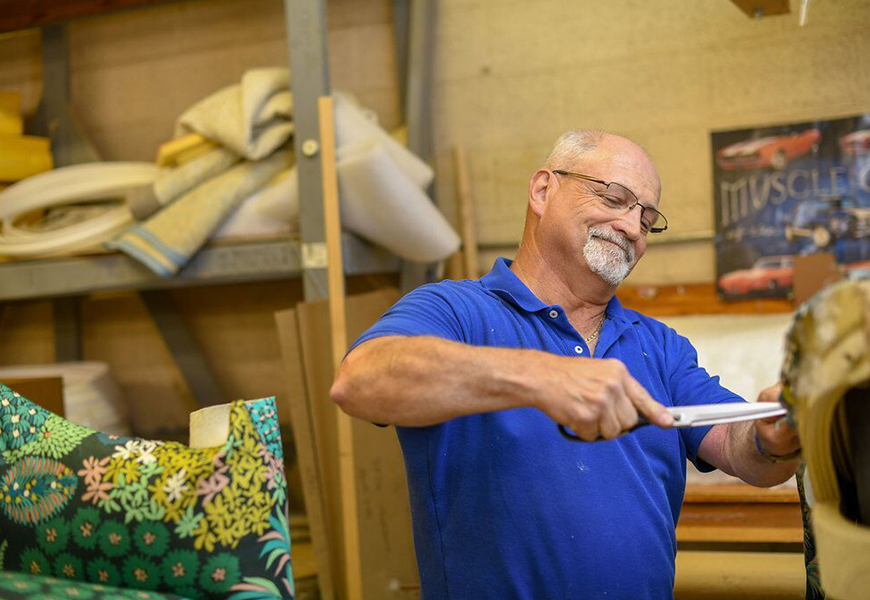 New ventures bring excitement and some pause. "It's a tricky thing to move forward and adapt but also not lose what you know is good and you're super proud of. But we understand that the world is changing and we have new designers coming in that are young and have different approaches. We're figuring out how best to engage with them and want to keep the core of the company and represent who we are. We're never going to be some huge company. But we can still grow and be true to ourselves," Gregory said.
Gregory and her team commemorate the past but look forward. "For me personally I love the fact that there's this nice beautiful little hard-earned legacy that my parents created, both the product and the company itself but the relationships with all these people we work with like the designers and the end clients, I feel honored to be a part of that and to be able to maintain everything that were about while also moving forward."
Sit O. Henry for yourself in the John Rosselli & Associates showroom in Suite 1800 at DDB and Suite A-128 at DCOTA and in Suite 3010 at the DCH Wells Abbott Showroom.