On September 26th, the Pacific Design Center hosted the "Honor Rocky" gala event, celebrating Rocky Lafleur and his 40-year career as a design industry champion. LaFleur was honored with ASID's first Lifetime Achievement Award. For years he has contributed his time and skills to many individuals and organizations in the community.
The turnout spoke for itself.
"The PDC was packed to the rafters…seeing this huge outpouring of love and admiration for Rocky was a major highlight! I was deeply honored to share my great admiration for this design legend," said designer Timothy Corrigan, who presented at the event and has been friends with LaFleur for 20 years. Corrigan, among many other designers, ASID members and leaders helped host the event.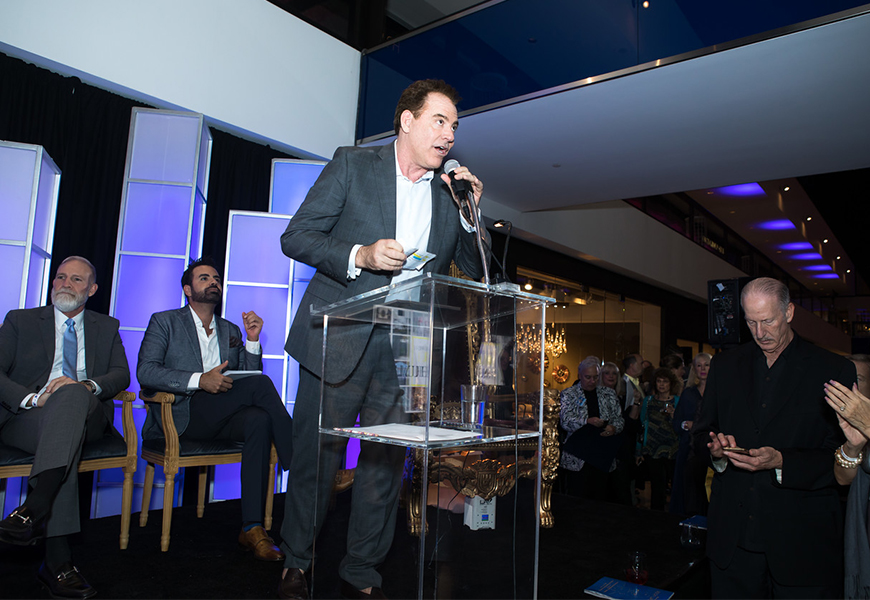 Interior designer Fernando Diaz, member of ASID, NEWH and CID, volunteered to be co-chair of the event and started planning about a year ago. "Our committee was composed of 16 volunteers … some were ASID/LA members, others were friends of Rocky's that wanted to help. Yes, I did volunteer to be a co-chair-how could I not? He's our Rock Star," said Diaz.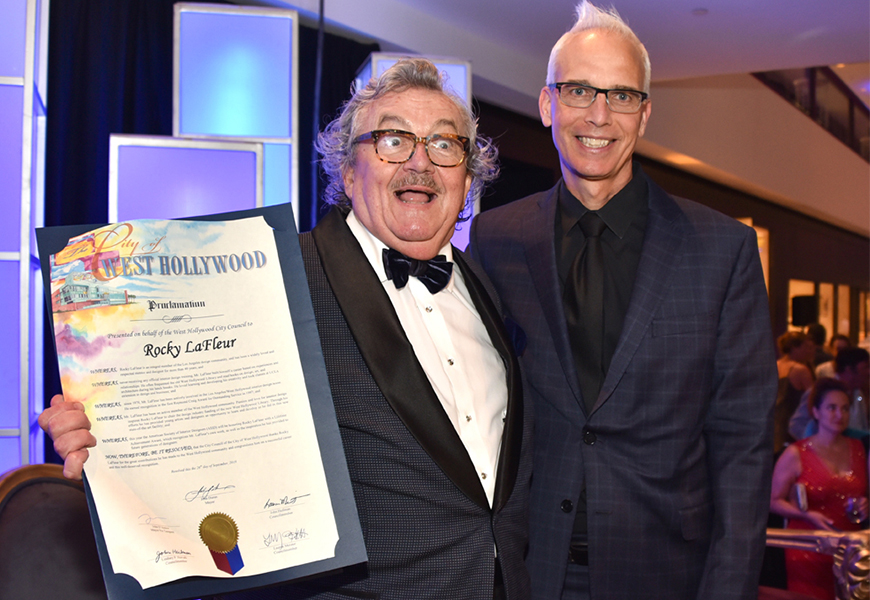 Designer Beth Hakes, who facilitates the HWG scholarship competitions, mentioned that event proceeds were donated to the Harold Grieve Design Student Scholarship Fund, which is overseen by ASID LA and available to ASID student members. "Rocky's passion for education and his natural ability to mentor interior design students was the perfect foundation for a scholarship fundraiser that allowed us to celebrate Rocky while generating proceeds that fit perfectly with his ideals," Hakes said.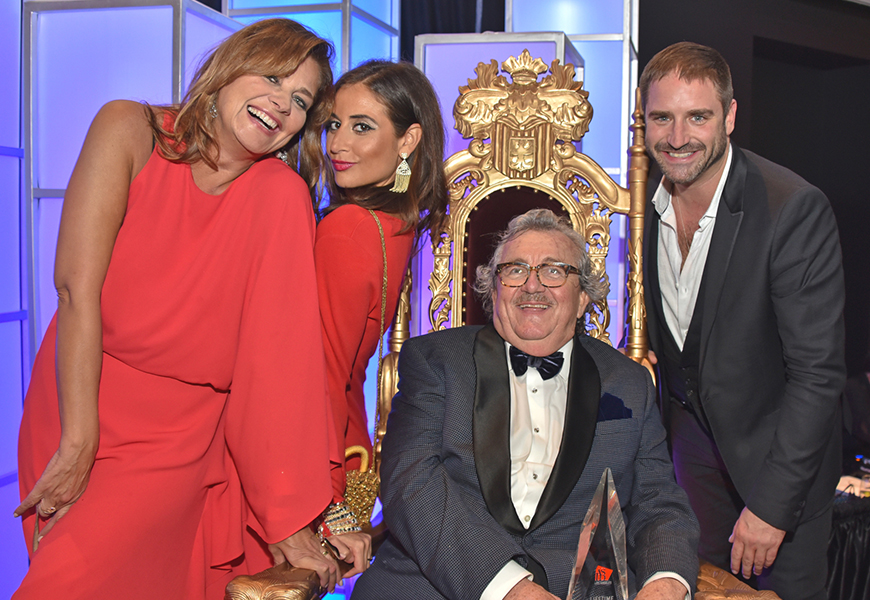 ASID President Frank Slesinski told GDG the organization's goal was met."Though our purpose was to honor him, Rocky's singular mandate was to raise funds for student scholarships. We amassed over $50,000 towards scholarships at this event," said Slesinski.
"Rocky has been and is an icon of our industry. He has been a supporter of ASID/LA and it's mission statement … special granting scholarship to interior design students. It meant a great deal to all the committee members to honor Rocky and raise funds for scholarships." -Fernando Diaz
Not only is LaFleur known for his engagement in the design industry, but also his vibrant personality.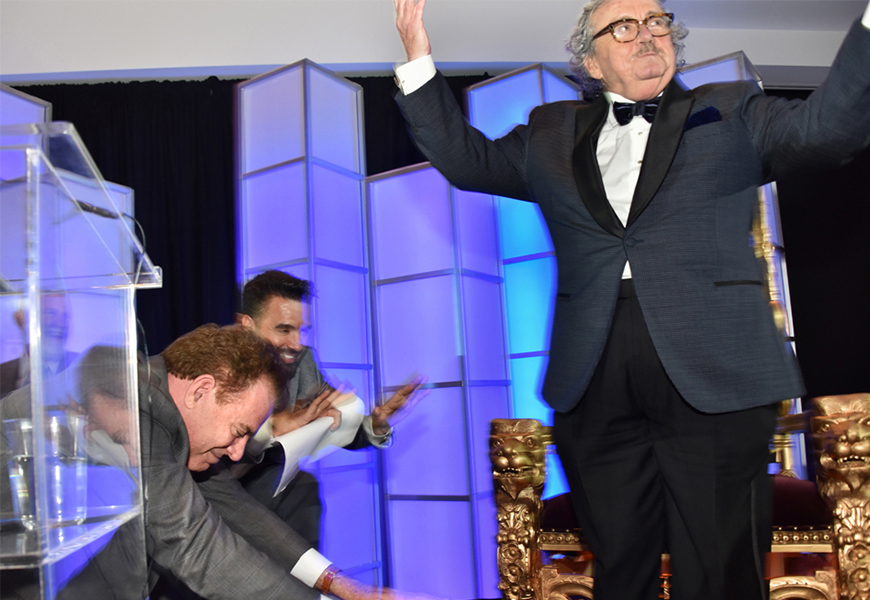 "Rocky joined Kneedler Fauchère almost 16 years ago and I joined one year later. Believe it or not, I sat in front of his desk and every morning when I arrived he serenaded me with show tunes. That pretty much told me everything I needed to know about Rocky. He's been one of my closest and most meaningful confidants ever since," said Gina Dewitt, President of Kneedler Fauchère.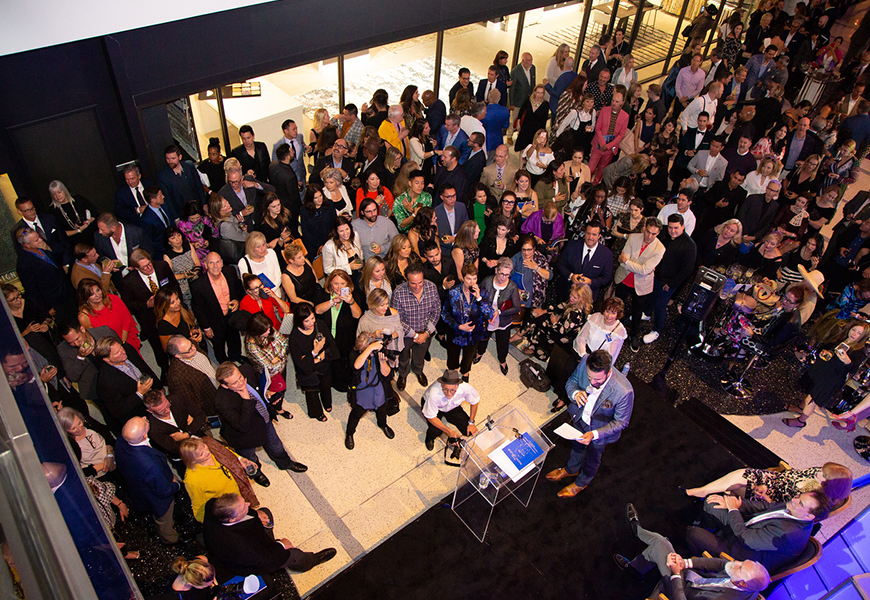 The "Honor Rocky" event inspired many attendees. But it also has the potential to inspire many beyond the space and time of the event.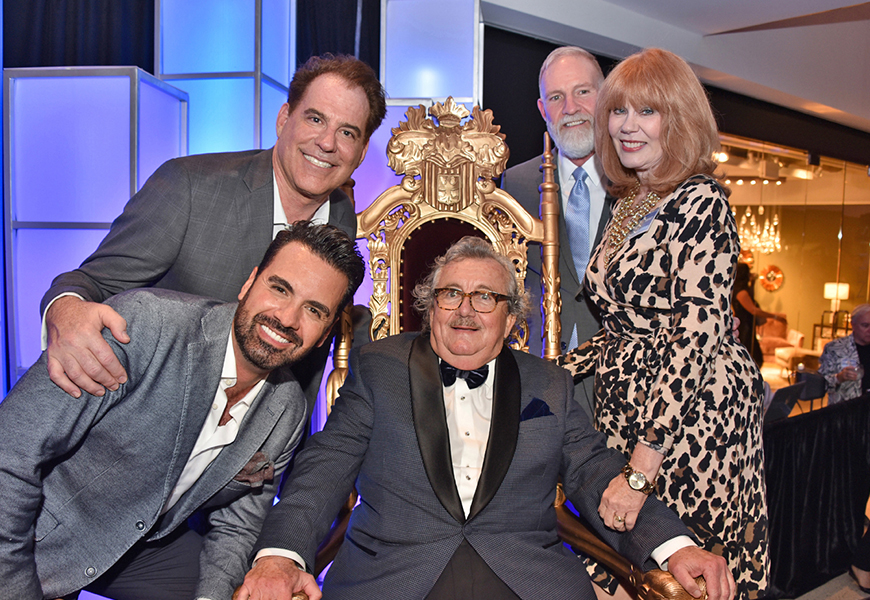 "My hope is to encourage students with our industry by coming to an event like this and seeing the opportunities this special community provides. The "Honor Rocky" event also served as a showcase for our HWG scholarship winners and their projects. It was a privilege to highlight the talents of these future interior designers! This evening was an inspiration to me and it rejuvenated my love for my profession," added Hakes.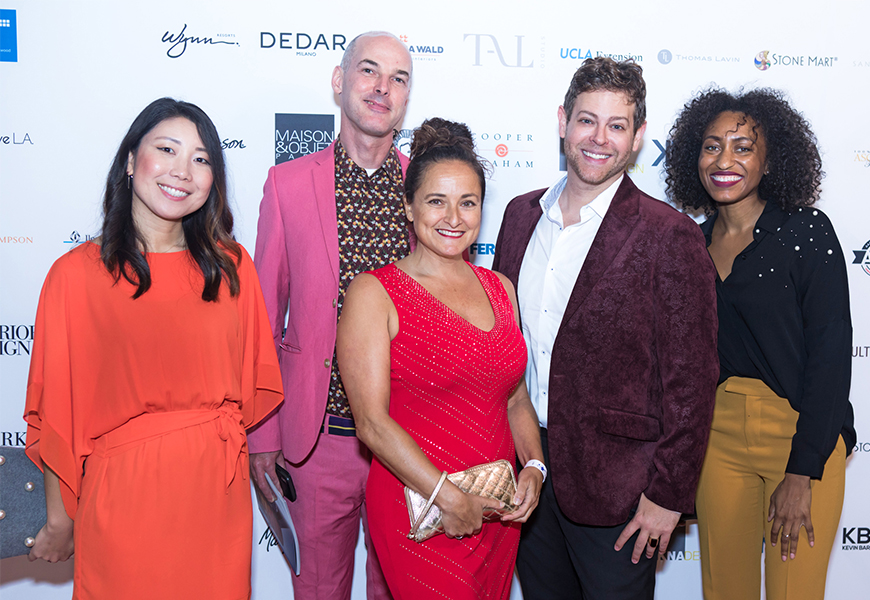 Needless to say, the event in its entirety was the "highlight."
"The pinnacle for everyone was honoring and celebrating a man who has touched so many of us in a profound and lasting way. Rocky has worked tirelessly to make the design world a better place for us all. Seeing how touched he was to look around and realize how many people were there for him was the best part of the night," said Gina Dewitt.
To view more images from the "Honor Rocky" event click here.
Photography:
Kat Tuohy Photography
Photography by Sylvie