Once Upon A Time in a land very, very close (Midtown) grew a Fantasy Forest, with a very chic castle. Coquette Tape was painted along the grand hall's walls and mystical Marguerite Embroidery decorated the Queen's chambers. Gallivanting Gerry Embroidery draped the princess' room. This make-believe is made-up, but this could be your chateau's reality.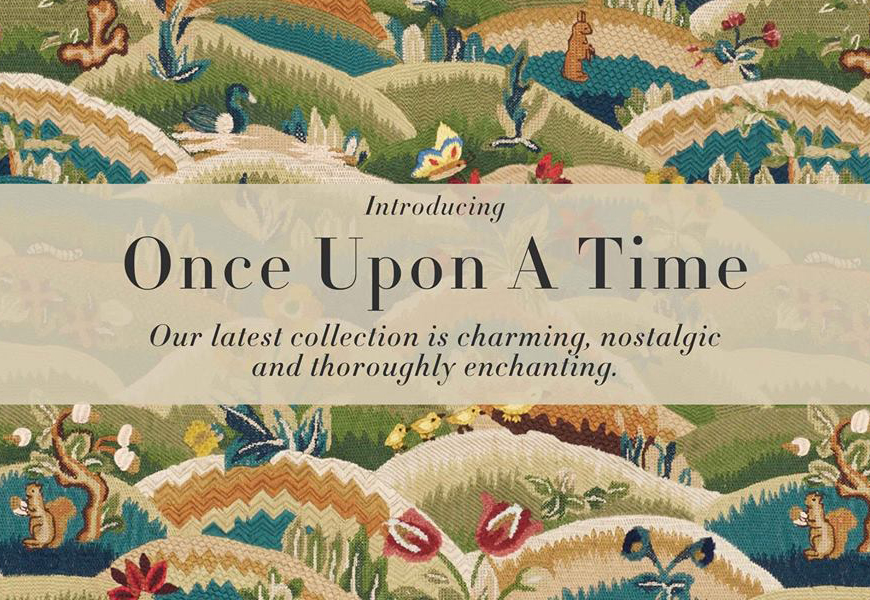 'Tis the season for storytelling; the D&D Building and PDC's Fall Markets both celebrated telling stories through design and now, Schumacher invites you to relive the magic of fairytale with the launch of its new fall collection, Once Upon A Time.
"It has that folkloric special sense of the hand sensibility," said Pam Marshall, Design Director for Schumacher. The fabric collection is heavy and hand stitched, all done with cross-stitch, satin stitch and other sewing that is painstaking in their production, she added.
In particular, the Marguerite Embroidery "harkens you back to the cozy, hand-done something that someone special had made for you" Marshall said, noting its large bold scale and thick wool yarn. The layers are puffy and dimensional with hand knotting, which has that perfectly imperfect quirk that makes it unique and homey.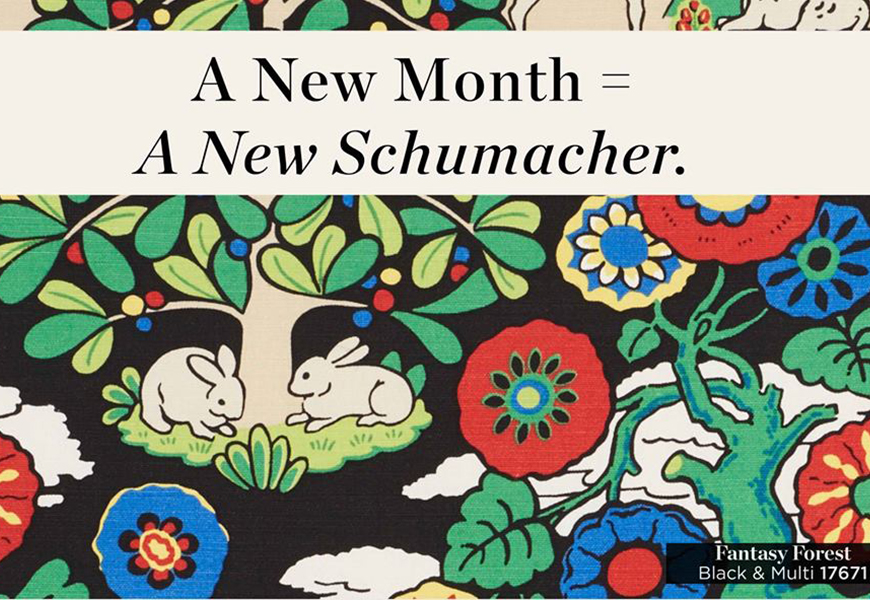 Gerry Embroidery establishes that feeling of 'once upon a time' magic while maintaining its Schumacher style. It's something you can't walk by without a long pause. Every time you delve into the flowers and the animals you enter the comforting folds of a storybook.
While Coquette Tape, reminds me of a modish Alice in Wonderland ft. trendy Queen of Hearts, the overall collection reminds Marshall of a Hansel and Gretel storyline, which although isn't the happiest fable, adds a layer of enticing mystery to the whimsical concept.
What's the story behind the story? Schumacher sought to create a collection that was more playful than the previous, while maintaining the quality and styles that keep it on brand. While bringing the relaxation of a good read to your home, Schumacher stays true to its vibrant prints and color ways.
"The collection is like a beloved fairytale you can hear it 500 million times and still love, it always has new things to discover because of the hand done quality," said Marshall.