Textile Designer Margo Selby creates 'Memphis' with Osborne & Little- a collection of groovy woven fabrics inspired by recording artists from Motown and Memphis. Read about Selby's background in design leading up to the electric collection.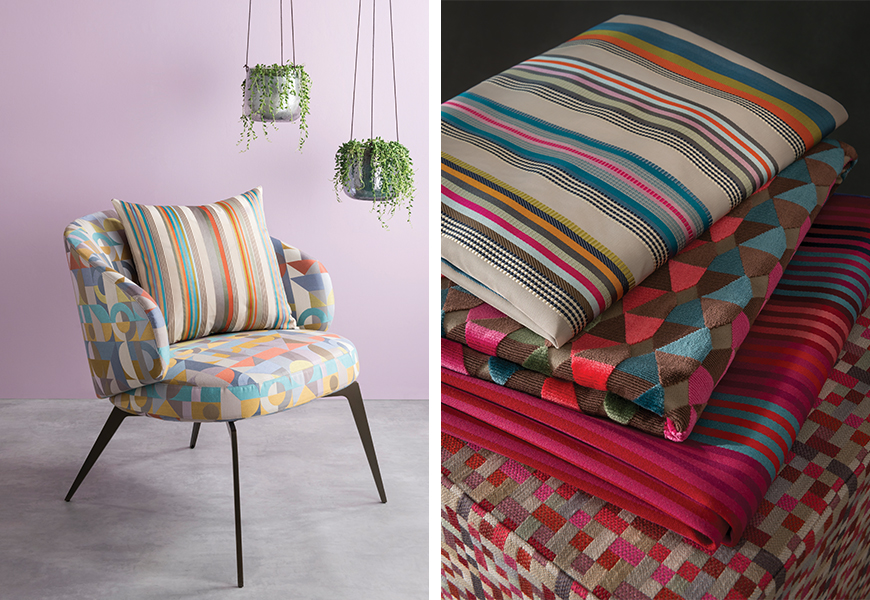 Go Design Go: How long have you been in the industry and how did you first get into it?
Margo Selby: I grew up and studied in London. I trained in woven textile design at Chelsea College of Art and then followed this with a postgraduate degree at The Royal College of Art (RCA), graduating in 2001. On graduating I initially worked as a woven textile designer for industrial mills. It was during this time I united my hand-woven constructions with industrial machinery to create some of the textured fabrics that were to become the trademark of the Margo Selby Brand.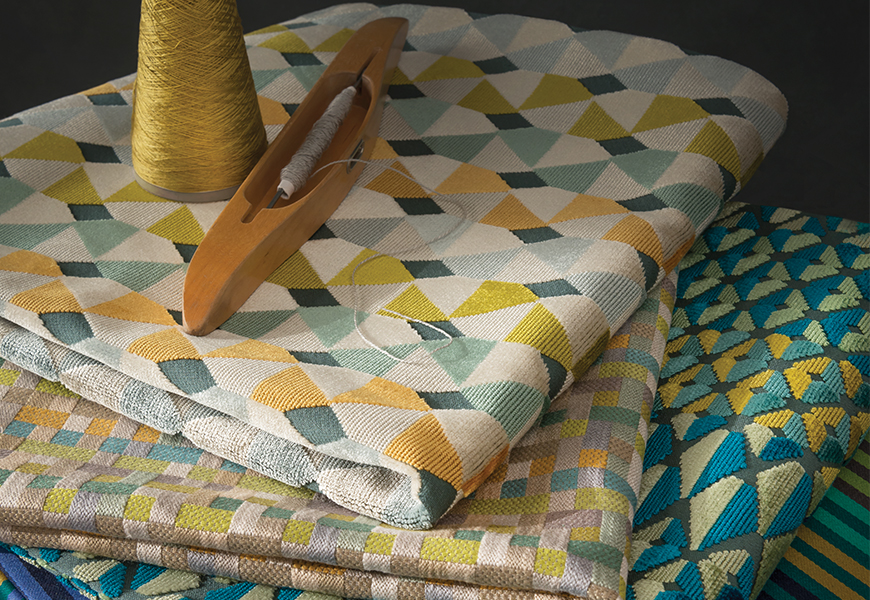 GDG: Can you talk about the inspiration behind the collection and why you went this direction?
MS: Colour is a significant motivation in my work and I take my colour inspiration from a wide range of sources including indigenous textiles from around the world, graphic design and architecture. Much of my work is also inspired by the process of weaving itself, and my patterns reflect the organized nature of the craft. We design and develop hand woven pieces in our studio, which in turn form the groundwork for our commercially produced fabrics and accessories. The work of the Bauhaus designers has always been an inspiration to my design process. I can compare myself to them in that I am equally passionate about creating a piece of weaving which celebrates the beauty of a woven textile as an art form as well as developing ideas in weaving which are suitable for industrial production. Weaving is my passion and starting point for all I do whether it is a one-off art piece or a commercial design. The two are intrinsically linked and symbiotic.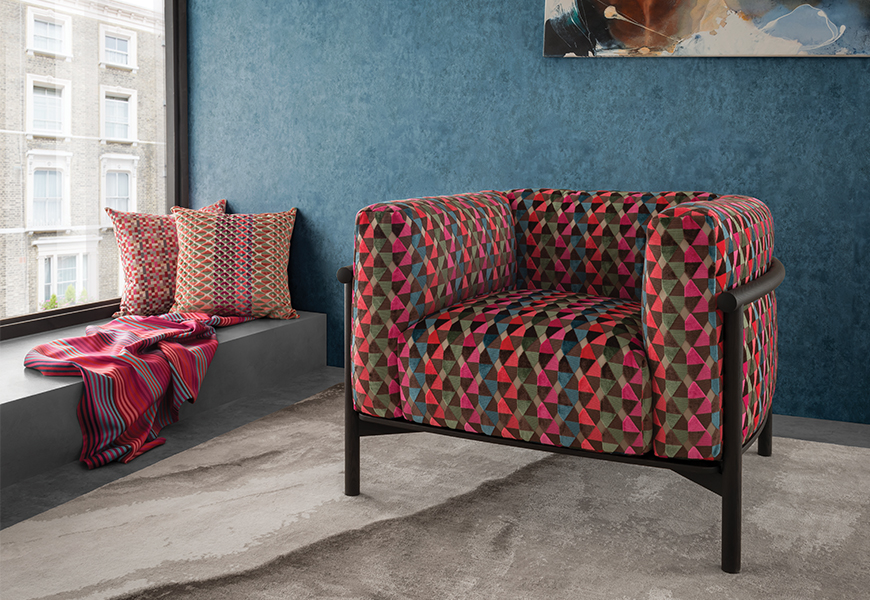 GDG: What ways did you go beyond your typical aesthetic and what is consistent with your other work?
MS: Presenting woven stripes in my fabric collections is relatively new although designing stripes has always been part of my design development when planning woven warps. It's great to celebrate these stripes in their own right. It's also been great to get some UK manufacturing into the collection with the tailored finish of the wool satin stripe. 'Supreme'.
GDG: What made O&L the right partnership/fit for these designs?
MS: I love working with O&L as they have such fantastic relationships with mills that can create high durability fabrics, which retain a luxurious and decorative feel. I love the opportunity to create a collection of fabrics that can embrace a wide range of colour palettes, which are designed to work together in coordination within a scheme.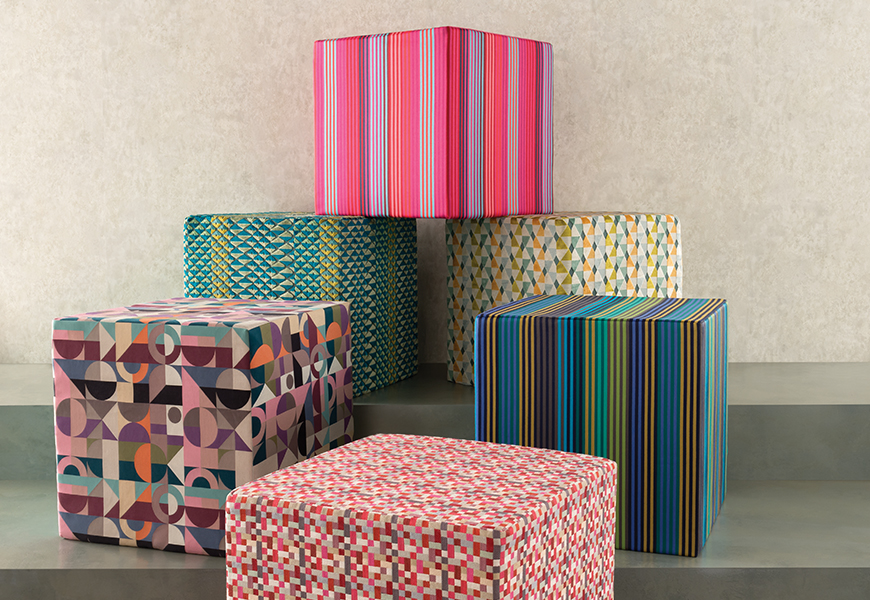 GDG: Do you have a favorite design?
MS: I have a couple of favourites. 'Smokey' feels like a very special design. I love working with cut velvet. This design takes inspiration from Fair Isle patterns. I looked at Venetian cut glass to inform the geometric shapes within the design. I also love the texture on the jukebox design, which looks like stripes of paper interwoven on first glance.
Enjoy an up-close look of the 'Memphis' Collection online or in Osborne & Little at the DDB suite 520, PDC suite B643, Ammon Hickson, suite B-240 in DCOTA and ID Collection, suite 4001 at the DCH.