Your wedding day is among the most important in your life. For many, the day you choose your dream dress is a close second, filled with racks of flowing white confections, champagne sips and cheerful spirits.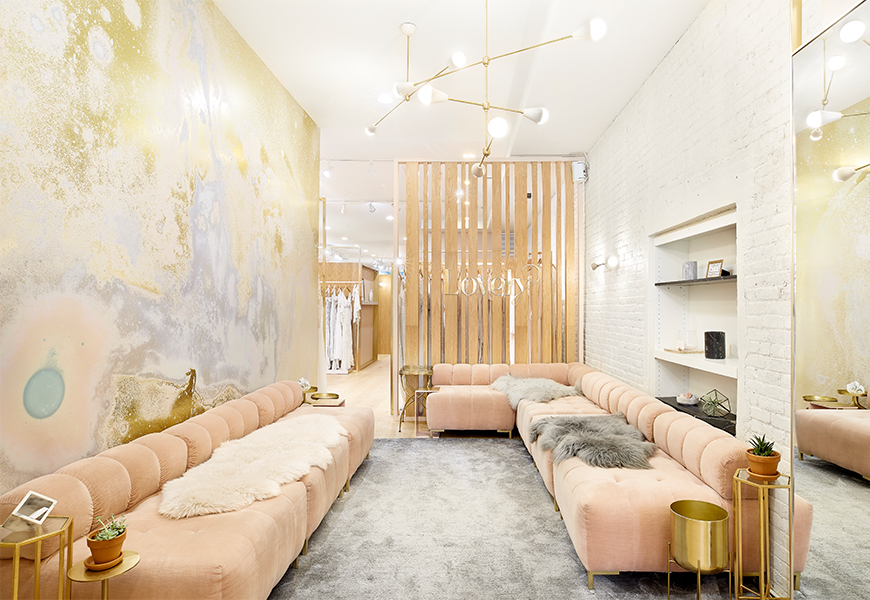 With a combined two decades of experience, the co-principals of Stewart-Schafer design, James Veal and Christine Stucker, were up for the challenge of redesigning all 12 locations (including the brand's NYC flagship) of Lovely Bride bridal stores. This dream design couple, the mild mannered Brit, James, and the no BS Midwestern girl, Christine, bring their unique talents together to create a design firm focused on fashion, travel, experience and the fusing of classic and modern sensibilities.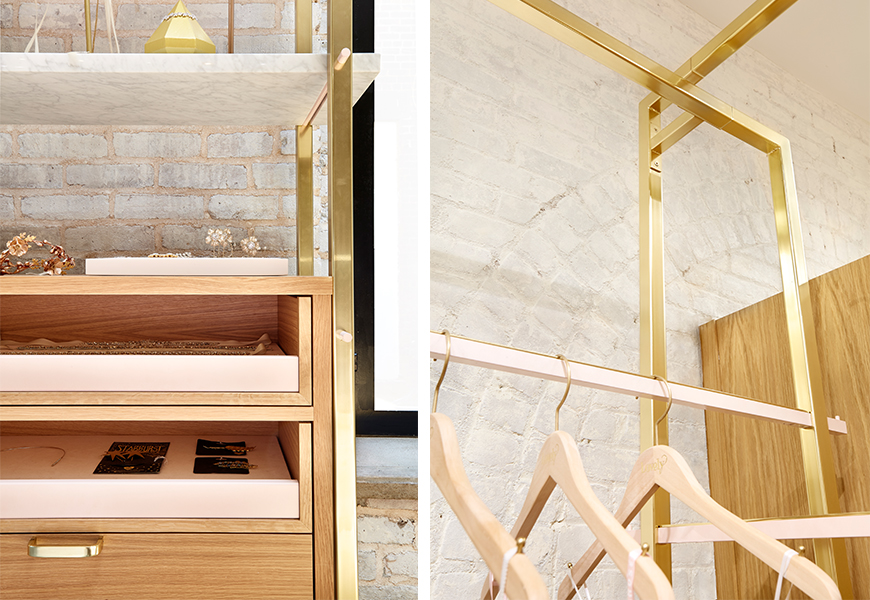 Stewart-Shafer focused on every minute detail of the bridal experience, just like one would focus on the fine details of a dress. Did we mention they only had a week to complete the project?
"The biggest challenge in designing the store was the time constraints, as the store could only close for one week. We built the entire store in a warehouse before it was tagged, crated and shipped. Everything worked perfectly and we were able to complete the stores on time as promised," Stucker said.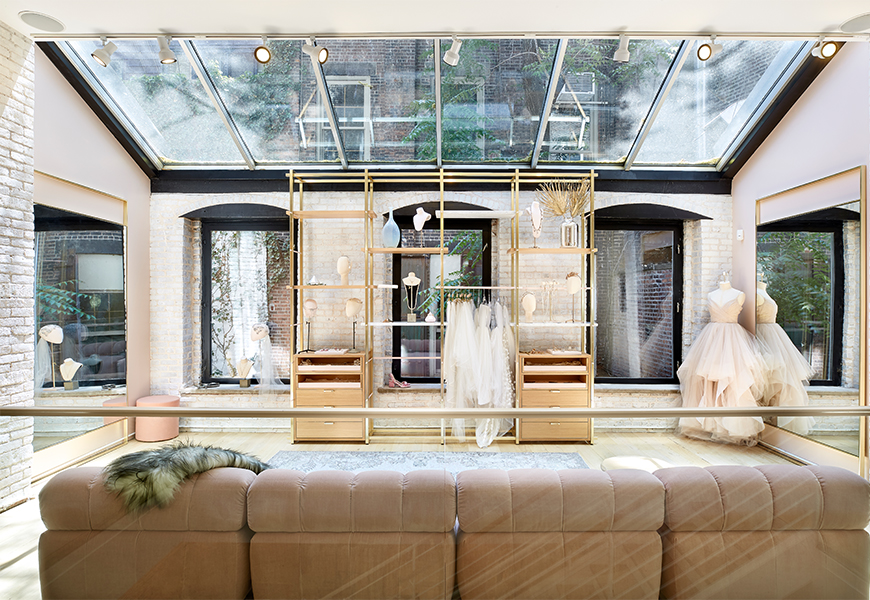 In order to create the most charmed experience a bride could have everything from guest flow, music selections, enhanced lighting – even the view from the waiting room, was checked off the need-to-have list.
"Wedding gown shopping is one of the most important experiences that women will ever have, and we wanted it to feel special and memorable. We thought deeply about every element of the experience to make it as magical as possible," Veal and Stucker said.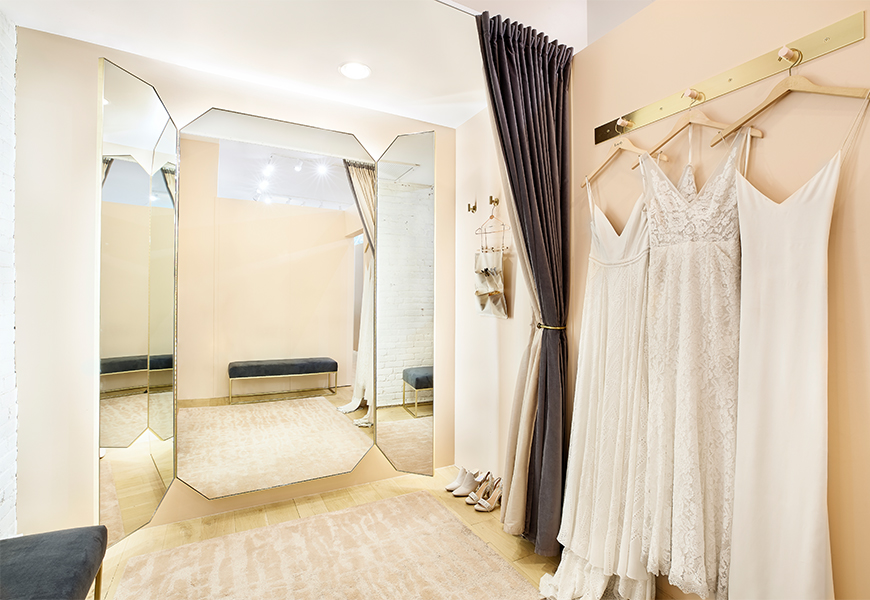 Custom-designed furnishings including mohair modular sofas, dressing room banquettes, garment racks, mirrors and display tables, make this bridal store's design like no other. In addition, everyone – including those teary eyed father-of-the-brides — can feel beautiful under the gentle glow of custom (and flattering!) lighting.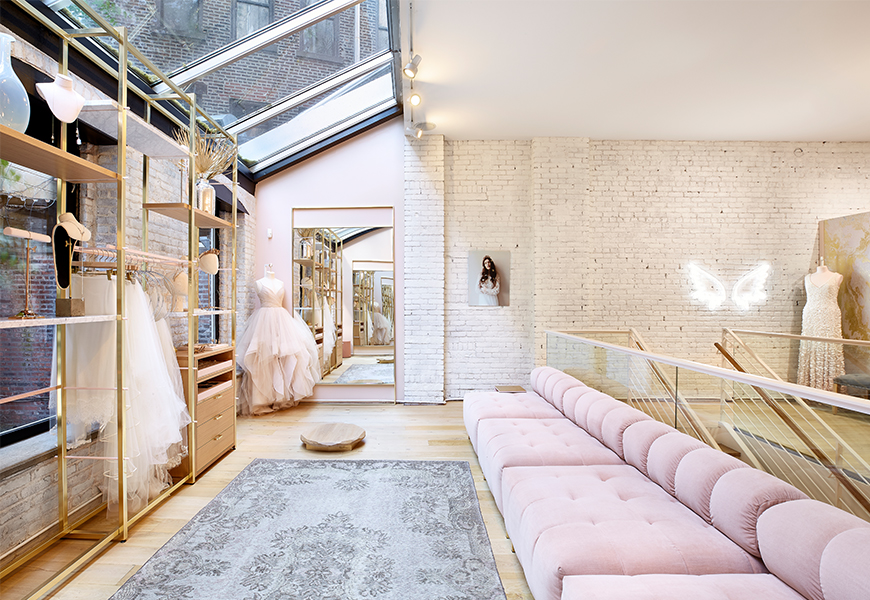 "I was recently a bride and I found the entire wedding dress shopping experience to be outdated and even a bit depressing. Most of the bridal stores I've seen have very old-fashioned décor or feel too stuffy and intimidating," Stucker said. "We wanted to create a universally attractive and approachable environment that still felt luxurious and memorable for brides-to-be."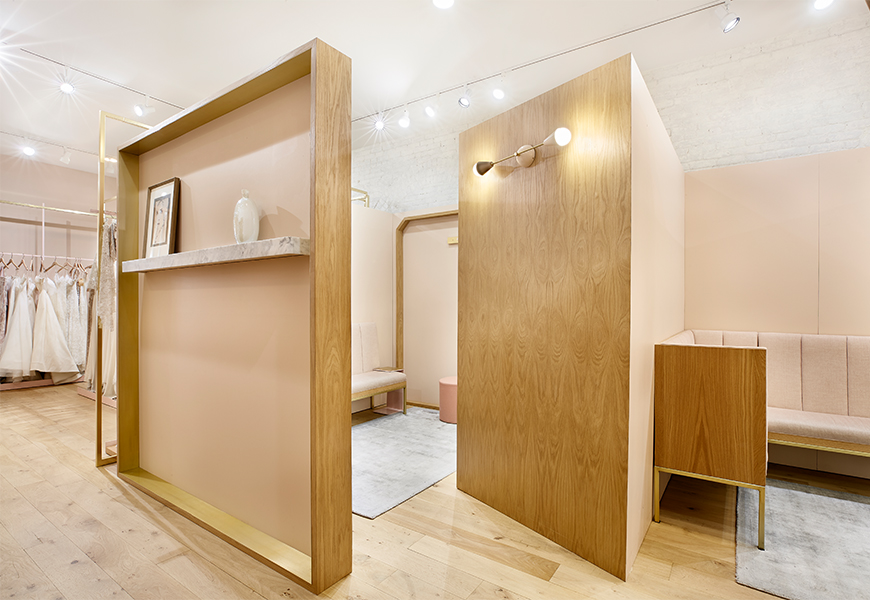 Each of Lovely Bride's locations' design schemes are slightly different and have their own personality, though they all share the same color scheme, custom furnishings and Farrow & Ball 'Setting Plaster' paint color.
Shop a similar luxe and lovely look at a few of our favorite showrooms across the CDC portfolio:
Seating:
The (Hot) Pink and Blush Donghia Curve Sofa: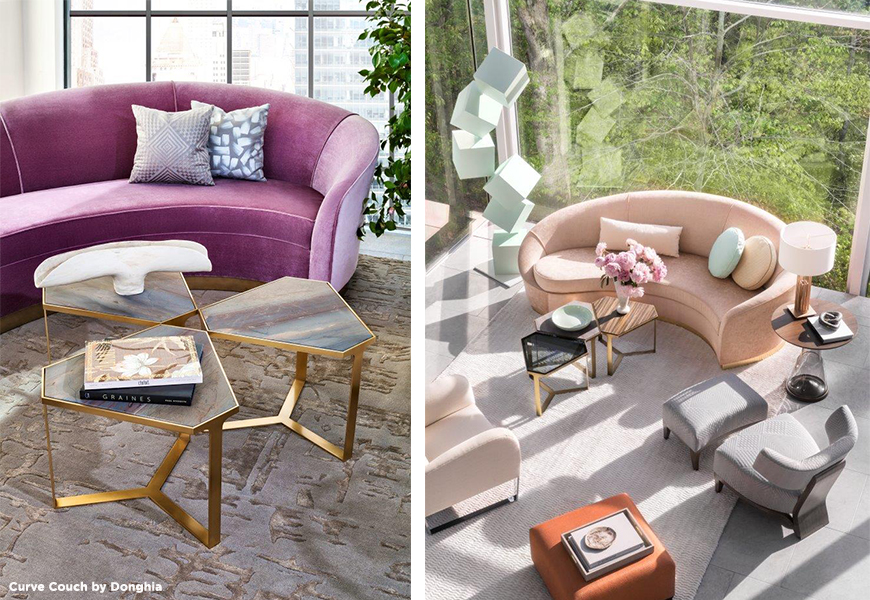 Lighting:
The DDB's Star on the Rise award recipient for Product Design, Bec Brittain's Seed Chandelier:
Wall Covering:
The Studio Zen Wallcovering Gold & Silver Metal Leaf – 'Arresting'
The Studio Zen Wallcovering Gold & Silver Metal Leaf – 'Awe-Inspiring'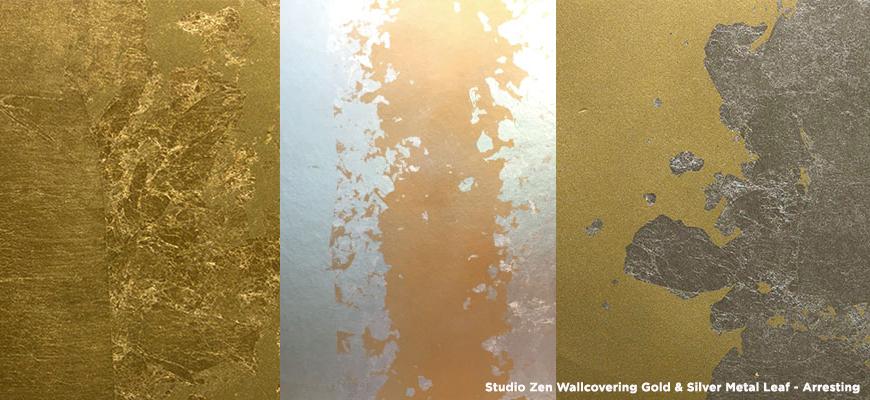 Side Tables:
Made Goods Addison Small Side Table & Kade Side Table