It's all too familiar that show houses can bring real industry talent to light (Let us not forget Sasha Bikoff who spiraled into success following her Kips Bay 2018 Show House Staircase design). We asked some designers who've had their own major moments in show houses over the years what they consider their biggest return on investment by participating in show houses.
Thermon Designs engaged in this summer's Hamptons Holiday House for the first time and designed a bold master bath with Élitis wallpaper that stole the show. By opening night, Thermon Designs was hired to design seven separate bathrooms in response to their space.
(Above) Thermon Designs' master bath in 2019 Hamptons Holiday House
"We were told by our new client that they hired us due to our bold choices and attention to detail as wallpaper, paint application, and fabric construction was done with great care. Being part of the show house enabled us to be part of the design community while showcasing our abilities," said Thermon Designs' Laura Nigro and Maria Pyrros Vergos. "Most designers shy away from baths thinking that there is not much opportunity to make a statement. We saw it differently! It's always fun to do a room without any constraints and follow your instincts!!"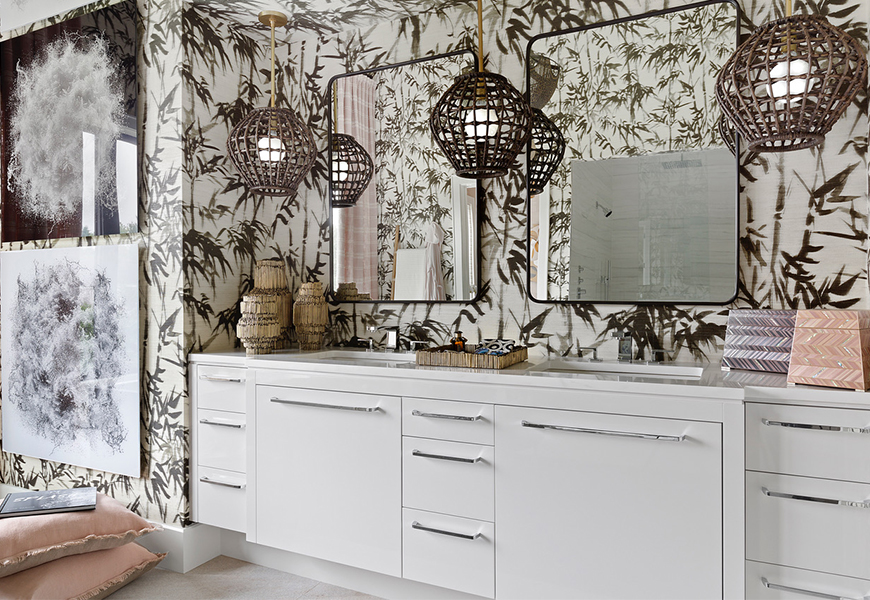 (Above) Thermon Designs' Master bath in 2019 Hamptons Holiday House
Interior designer, Rajni Alex, credits Holiday House Hamptons 2017 and 2018 for putting her on the map. Named 2018 Rising Star by Cottages and Gardens and awarded 2018 New Trads by Traditional Home, Rajni Alex continues to reap the benefits.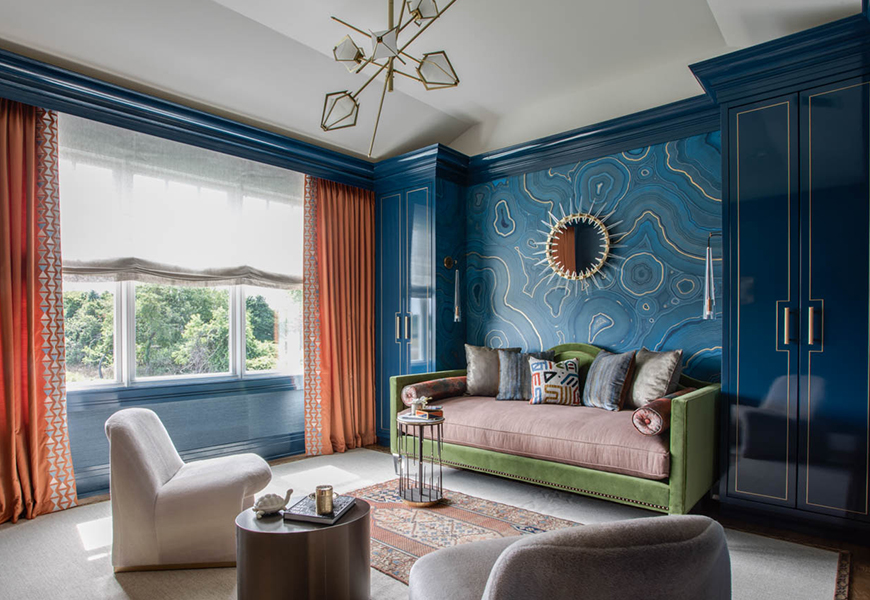 (Above) Rajni Alex Designs Holiday House Hamptons 2017
"If you really do a good job, you get a lot of publicity overnight. The day after the gala, my show house images were on Instagram from east coast to west coast. I received a lot of publicity and recognition. I received more traffic. I was able to foster some great relationships with vendors. If I were to say I got projects from it though, I'd be wrong," said an honest Alex. For Alex, the ROI was in the exposure.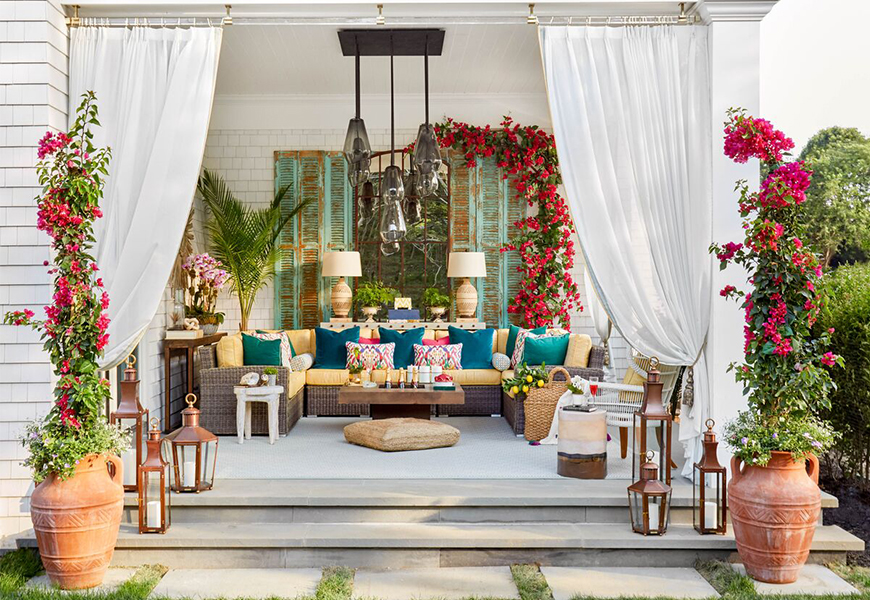 (Above) Rajni Alex Designs Holiday House Hamptons 2018. Photography by Rikki Snyder.
"Designers who had participated before me were all very kind enough to manage my expectations well. They basically said that very few people have gotten design work out of show houses. Hoping to get projects out of it would lead to disappointment. They said 'if you're going to do this, you're doing it for marketing and spend your money accordingly. Because it was my first time and because of my nature, I clearly did not spend my money wisely. I wanted to leave my best out there. I knew this was going to be a marketing move on my part."
Alex mentioned that it's important for all potential participators to prepare for the design fees associated with participating, other than just the costs of furniture, the materials, the labor, electrical, etc, and to decipher what their short and long term goals are with participation. Alex considers herself a long-term visionary. She had long-term benefits in mind prior to making her show house commitments. An additional pro to participating in a show house according to Alex was being able to show her imagination without being tied to a client. "There were no rules, no boundaries, no parameters."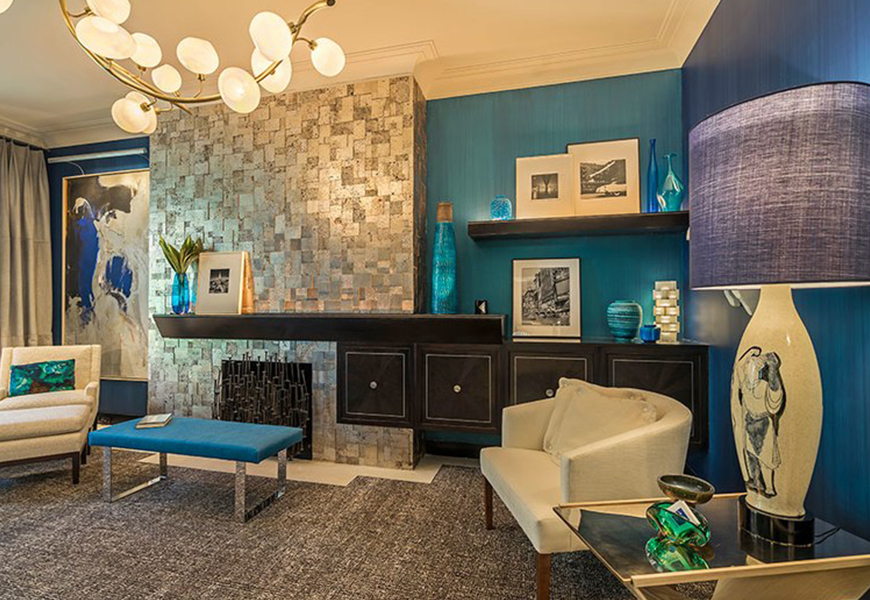 (Above) PAVARINI Design's Blue Lounge 2015 Kips Bay Decorator Show House
Interior designer Charles Pavarini feels similarly. "I have always seen show houses as my own creative laboratory to test new design concepts, to devise new prototypes for my furniture collections, and to manifest new ideas," said Charles Pavarini III, President of PAVARINI Design. "It's really the only successful venue in which a designer can explore new directions on his/her own without the influence of a client."
"Some of our more successful Show House rooms have brought lifetime clients (many during the run of the Show House and 1 client 5 years later) and in one case, a massive residential redevelopment project, while many of our rooms such as the Wellness Retreat may not have seemed successful by statistics yet were extremely important in how they allowed us to manifest a new concept in luxury home-design that we strongly believe in and feel should be a trending design concept," Pavarini said.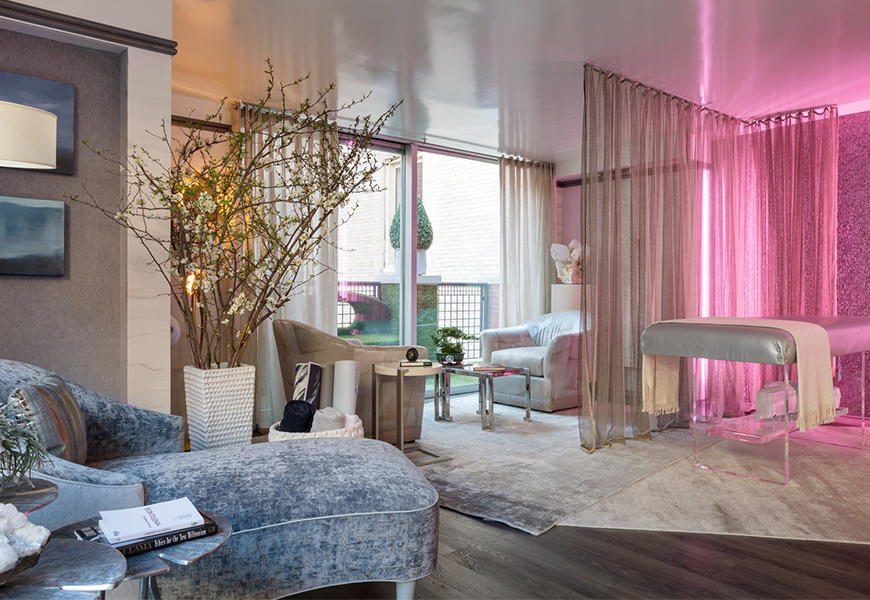 (Above) PAVARINI Design's Wellness Retreat 2018 Kips Bay Show House
"While there are metrics for gauging success in terms of what Show Houses do for me in the long run, ALL show houses are successful and necessary steps for us to take in this field to test my market, to remain relevant and to become more well-known," said Pavarini.
You heard it here first, folks!
See pictures from the 2019 Holiday House Hamptons show house here to spot work from rising and longstanding design stars.