Spring cleaning is much more than out with the old, in with the new. It's the perfect season to refresh and redecorate just in time for a fun-filled summer and sun-filled living space, but it takes more than just a few fresh-cut flowers (though they don't hurt!)
Jackie Higgins of Beach Glass Designs, best known for her casually elegant designs and crisp color choices with a touch of seaside flair, combines classic style with modern sophistication. This design trademark is reflected within her fresh, yet timeless interiors that keep spring in the air, all year round.
In between her busy life balancing design projects, high-profile Show Houses, charitable design endeavors and serving as the Long Island Liaison for ASID New York/Metro, Jackie shared with GDG her seasonal tips and trends to help interiors bloom.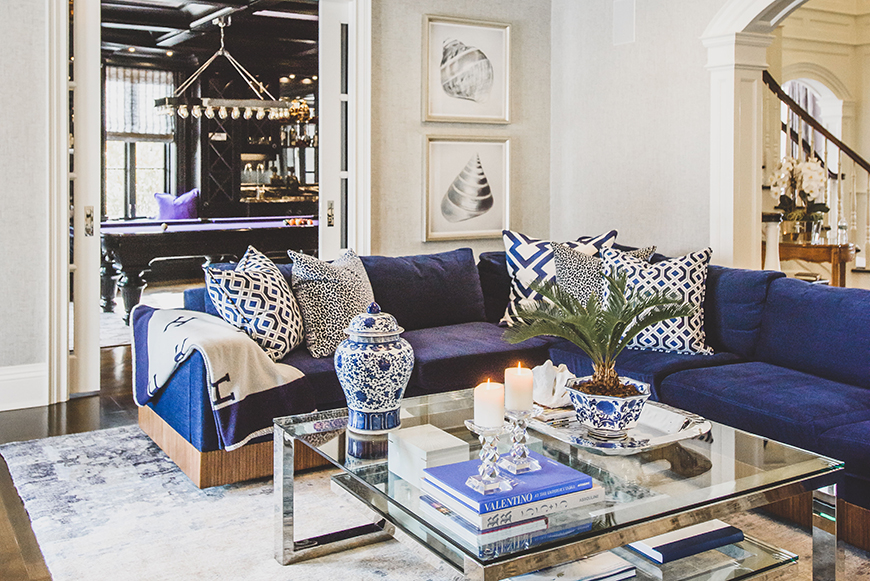 Holly Speck, editor: How do you suggest clients refresh their room's energy this spring?
Jackie Higgins: The most important thing you can do for spring is edit. Take all of your accessories out of the room and don't put everything back. Try to leave space for the eye to rest and create a new, organized look.
HS: What are some spring design tones/twists that aren't necessarily in the form of a pastel?
JH: I always like using khaki and white because it's so crisp. Throw a touch of navy in there and you have a classic combination.
HS: How do you 'bring the outdoors in'?
JH: Fresh flowers are my go-to for bringing the outdoors in. I prefer all white single blooms. They look elegant in any setting.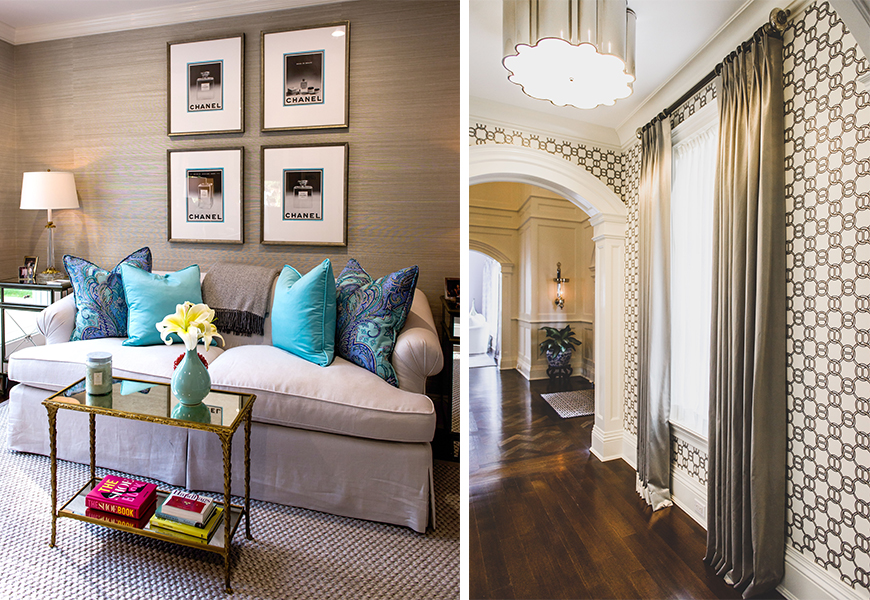 HS: What's the key to making an old space feel fresh?
JH: I like to bring in new pillow fabric. Every season the fabric houses have the most current fabric and changing out the pillows is an easy uplift. The D&D showrooms have the most current and interesting fabrics so I look for what is new to make the room feel updated without changing the big pieces.
HS: What are three new spring trends you've been seeing and that you're excited about? What are your tips for utilizing them?
JH: 1) Pink – This color looks good in every room. Fashion and home decor are closely aligned and pink is showing up everywhere. 2) Martini tables – Those small, hold-one-glass tables that are perfect next to any chair for your favorite beverage. 3) Gold is back in a big way. Mix your metals and add a touch of gold in accessories or lighting to stay current.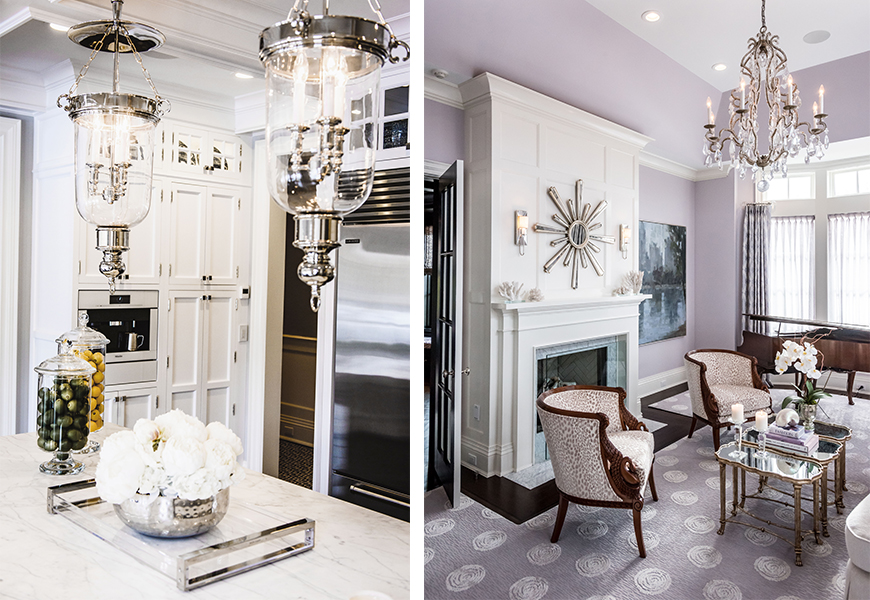 HS: Are there any particular products from Spring Collections you're excited to infuse into future spaces?
JH: I like the infusion of abstract rugs and art, especially when it comes to Stark's fresh pieces. This concept used to be reserved for very modern spaces, but it is now showing up in the most traditional environments. These rugs are chic and interesting in an otherwise traditional space.
HS: What do you do in your own home to re-energize for the Spring?
JH: I always put a fresh coat of Benjamin Moore paint in the spring, have the windows cleaned and put all new white candles in place. These little things always make my home feel airy and inviting.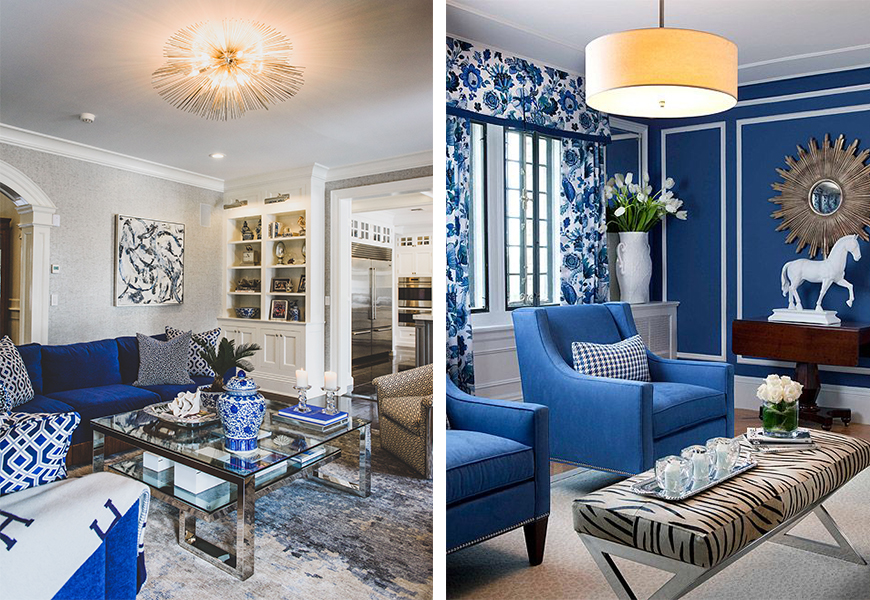 HS: Is there anything you are focusing on in your own home's spring spruce? Finally updating those kitchen stools? Tackling that accent wall?
JH: I just added a new geometric wallpaper (Stark Meteora Greek Key in Crisp White and Gray) to my upstairs hallway. It has changed the space from mundane to interesting! Our dining room table is very traditional. I decided to change the chairs to an angular white frame with a cool geometric fabric. It updated the entire room, which will last beyond spring, through summer and into the Holiday season. It was a great update that feels current and timeless at the same time.
HS: For those of us who don't like to spring clean… Do you have any creative tips for organizing?
JH: Categorize. If you have collections that are scattered about, try grouping them into categories. It will make your home feel organized and stylish.
For more spring spruces, discover the latest collections within GDG's 'What's New' tab and explore the D&D Spring Market newsletter.
Photos by Kim Muto.