Fall is here with its flicker of warm burnt colors, but who doesn't want summer to last just a touch longer? Leave your sweater at the door and step into these summer collections that add sunshine to any space all year long.
First, Pindler's Exclusive BOHO Collection. This collection is a modern grouping of seven designs exclusive to Pindler, that draw inspiration from classic artisan cloths and gypset style with eclectic bohemian inspired features and vibrant colors. The bright colorways and the warmth of the destinations that inspired them, evoke the feelings of summer.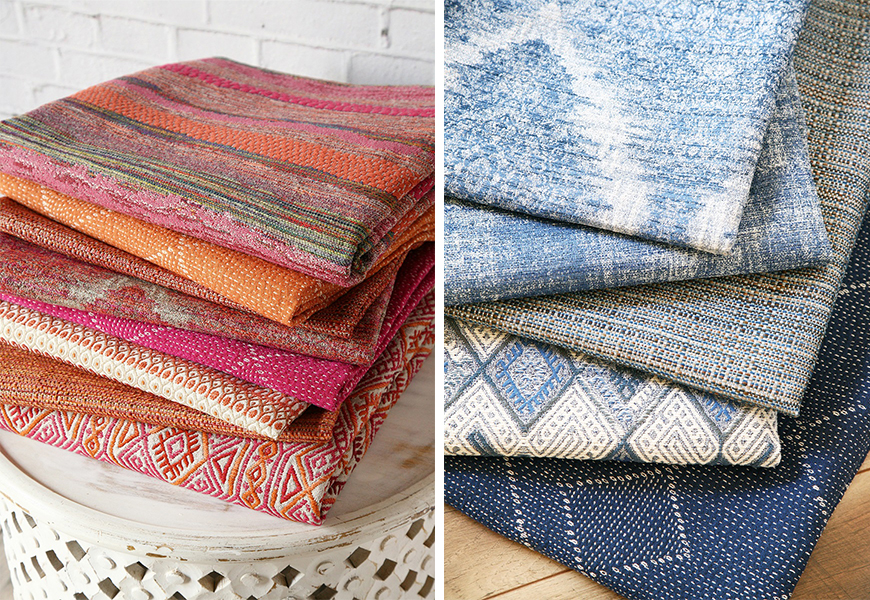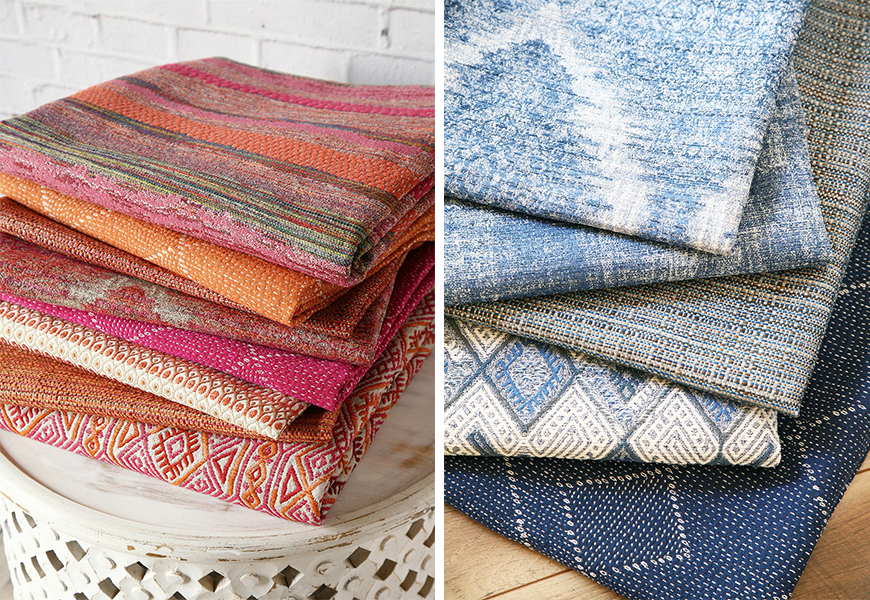 Elise Connor, the Director of Design for Pindler, said, "Our BOHO Collection was inspired by all the iconic artisan textiles handcrafted in rural areas around the globe from India, Africa and Turkey."
The collection reinterprets Kantha quilts, mud cloth appliques and embroidered wedding banners and incorporates all of the "perfect imperfections" of the artisans hand onto modern day jacquard looms.
It seems that the summer season is here to stay for October, which means a few more nights spent on rooftops and terraces. Brunschwig & Fils' indoor/outdoor collection, En Vacances offers an escape to paradise.This is Brunschwig & Fils first outdoor collection.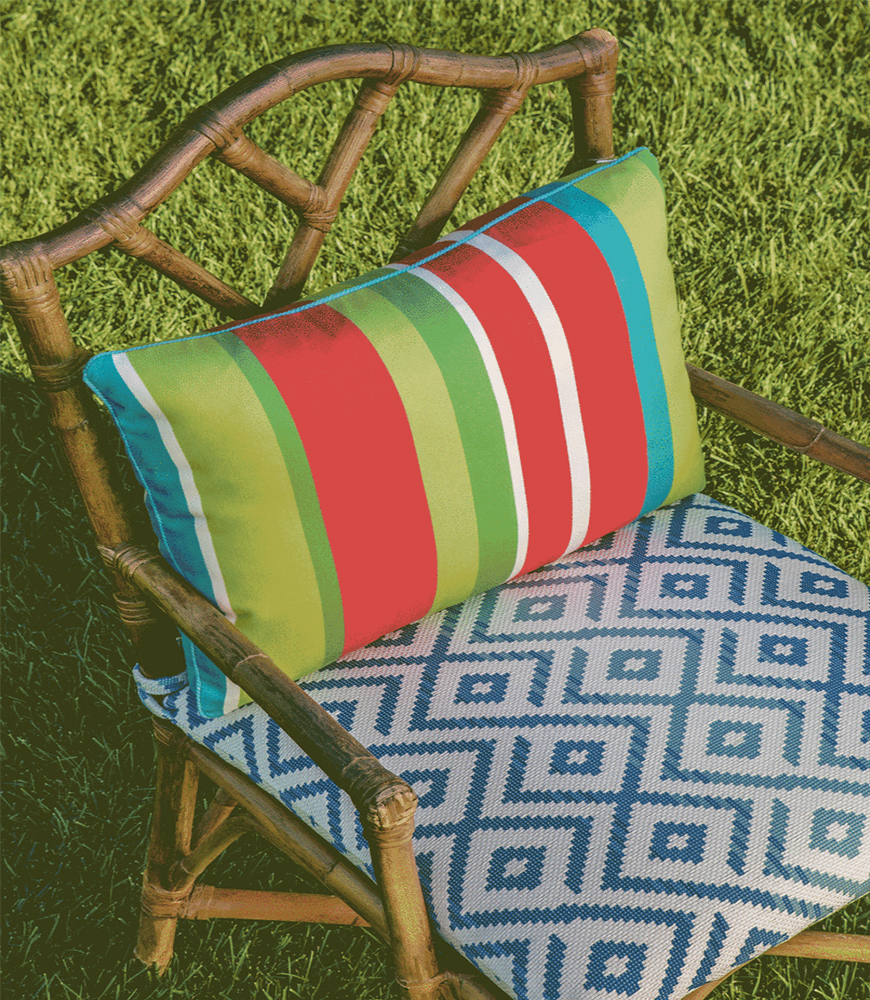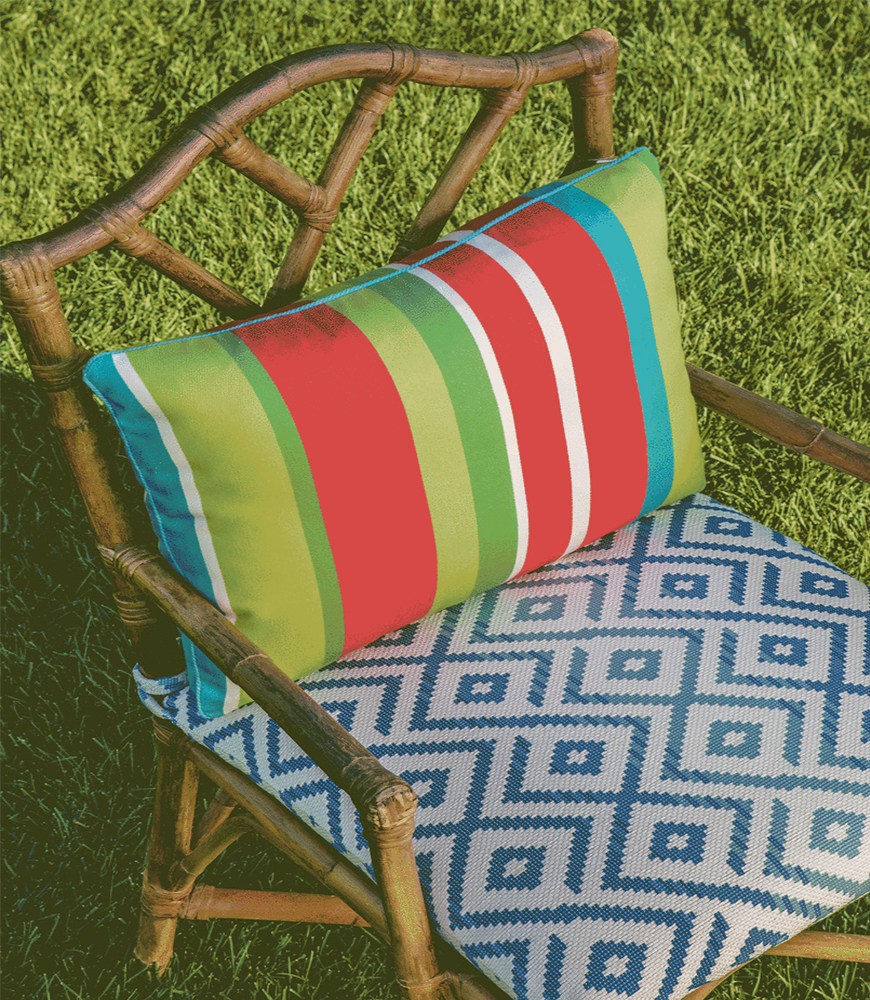 A range of hues from sandy neutrals to bright sunset oranges and crisp corals, paired with maritime blue showcase a full range of vibrant printed and woven fabrics. Archival pieces shape this collection. The patterns range from graphic stripes to romantic florals, ikat, and Greek Key patterns, a true display of the breadth of Brunschwig & Fils's catalog and the lasting nature of the company's classic French designs.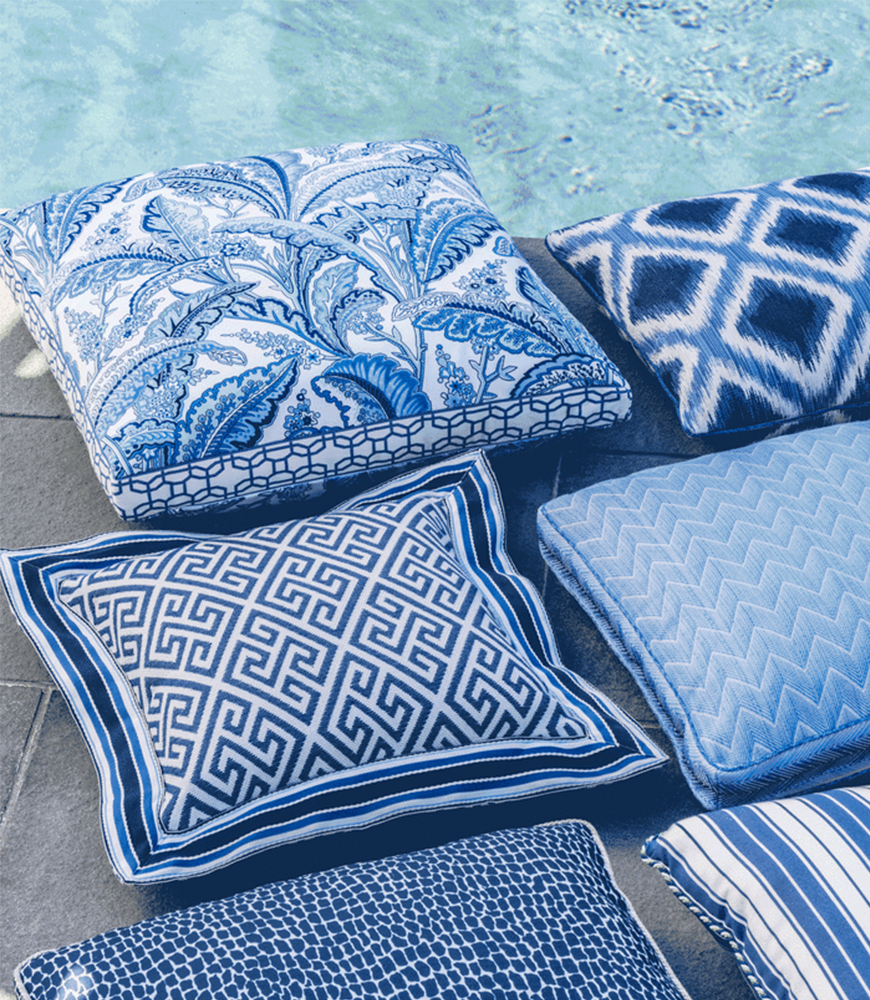 Astwood Floral Print is reimagined through a documentary print with sun kissed color. A 1960's resort dress comes to life through Nile Print and a 1970s archive design, Malabar, dating to late 19th century France, is recreated in Clarence Paisley Print.
Don't let de Le Cuona's Ethereal Elements collections' fabric names and colorway names fool you, beachfront views can be appreciated all year round! From Seahorse to Shore to Turtle Island each part of the collection explores the beauty and rhythms of nature with a modern eye.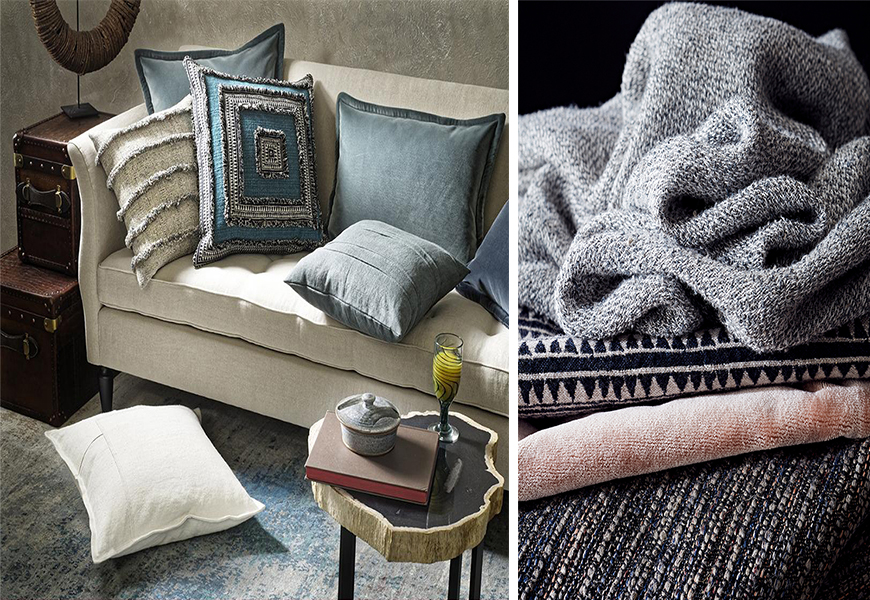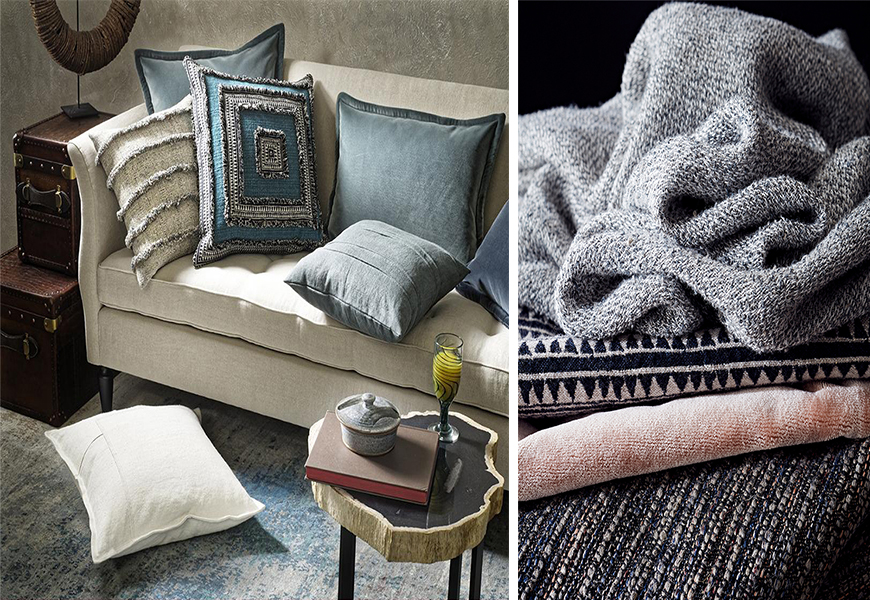 Seahorse is a lightweight curtain fabric with a looped surface, creating a ruffled yet relaxed texture. Shore offers multitude of earthy colors and is versatile dense linen. Lastly, 'Turtle Island," is lightweight and features subtle patterns reminiscent of stone surfaces with natural pastels.
The colorways range from neutrals like grey 'Foam' and sandy 'Dune', to as daring as deep blue 'Rockpool' and intricate 'Reef.' The return to nature throughout this collection makes it a natural fit for a home during every season.
The UV-friendly prints and stain resistant fabrics are sure to endure a harsh winter, while ensuring a perpetual summer breeze in your home. Summer is all about being outside, but you can easily bring the outdoors in with natural materials, textures and light airy fabrics. Incorporate small pieces with a summery precedent to make your home a forever staycation.