We know the quality of Gloster wood furniture pieces, and Gloster knows it too. Founded in West Africa in the 1960s, Gloster's mission has always been to produce thoughtfully made furniture pieces with enhanced natural elements and can be traced back to honest and ethical practice. Having sustainable materials and systems in place makes the aesthetically cool brand even cooler, not to mention a major leader in its sphere. We visited the New York D&D showroom– the company's flagship– to meet with Gloster's Director of Sales and Marketing, Joseph Batchelor.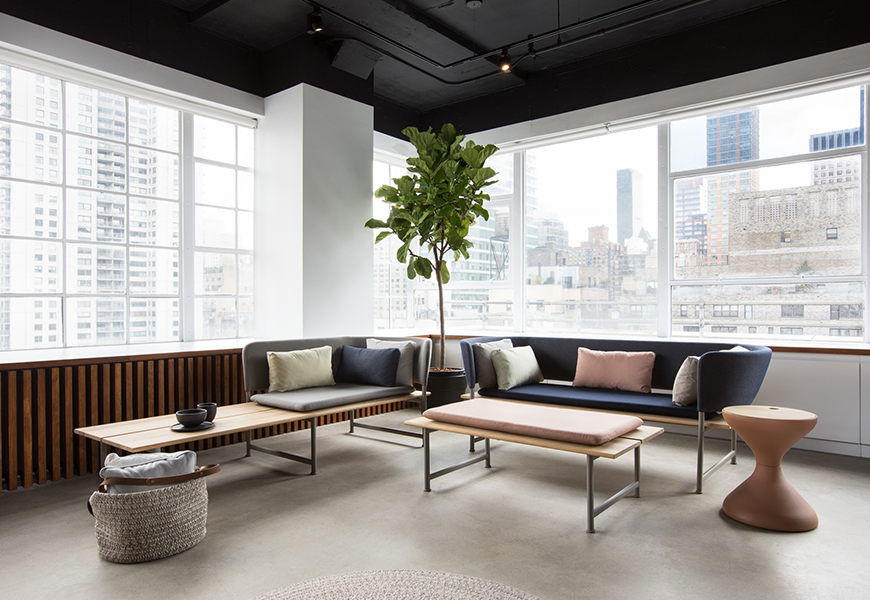 According to Batchelor, what you see when you walk into a Gloster showroom is designed by Henrik Pedersen, a Danish product designer, who collaborates with Gloster CEO Svend Loevbjerg to make a Gloster space Gloster. All of their showroom and retail spaces are indoors but intrinsically intertwined with nature.
"The most important element of the studio concept is to enable the client to visualize the furniture outdoors, or anywhere. Pedersen and Loevbjerg came up with the idea of creating and utilizing an industrial space, so we have polished concrete floors and the ceiling is always raw and black so they disappear," said Batchelor. All of these elements, joined by the warmth of wood.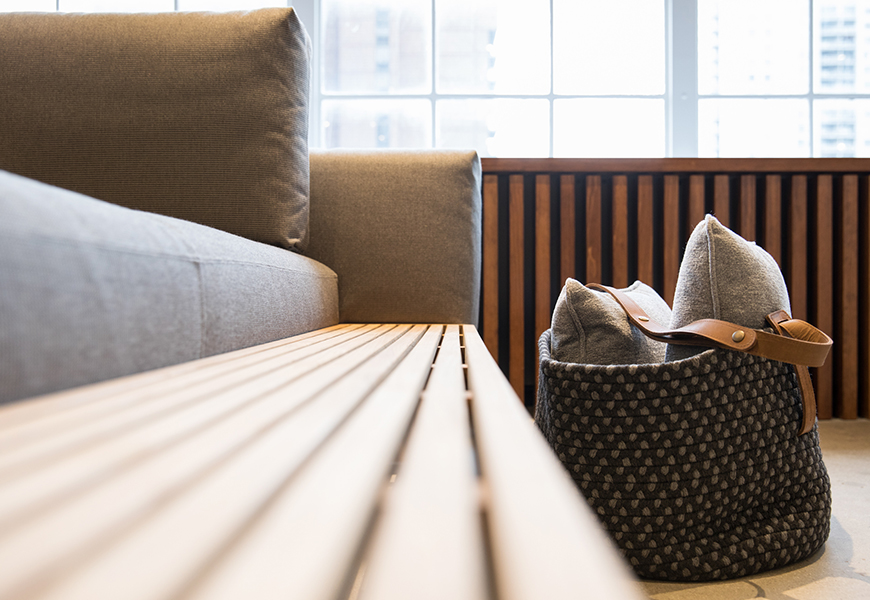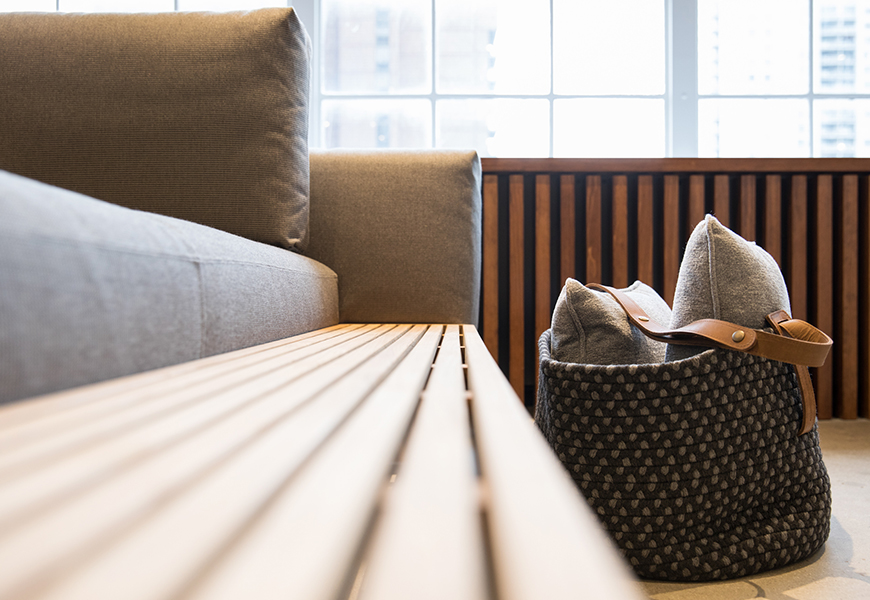 The D&D Showroom has industrial windows overlooking the South-east views of Manhattan. Visitors are welcomed by the sunlight, hanging plants, and teak everywhere. "When someone walks into the space, the studio evokes a lifestyle that's sophisticated and elegant, but very toned down and not fussy- much like our product." Designers are able to envision the furniture in any setting, not only because of the clean lines of the furniture but the edited space and merchandising that surround the pieces.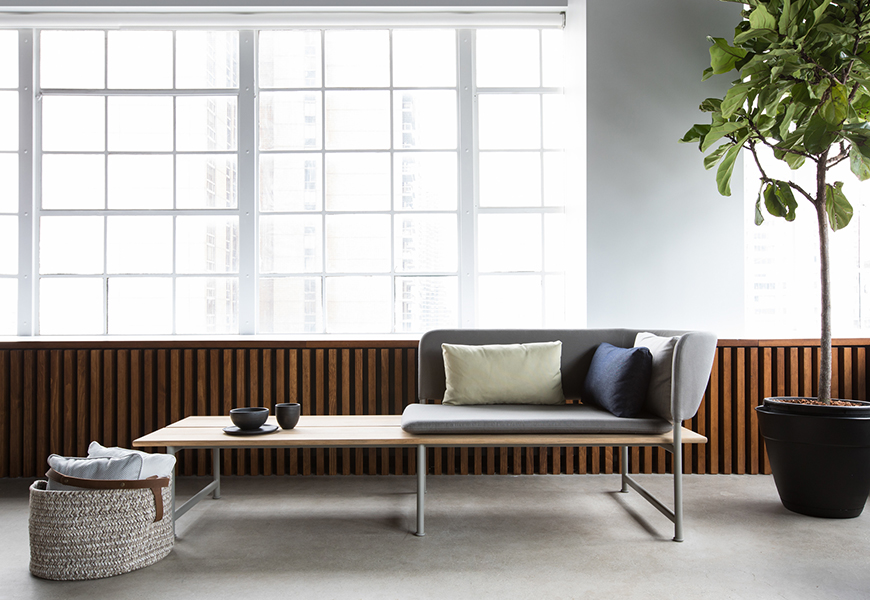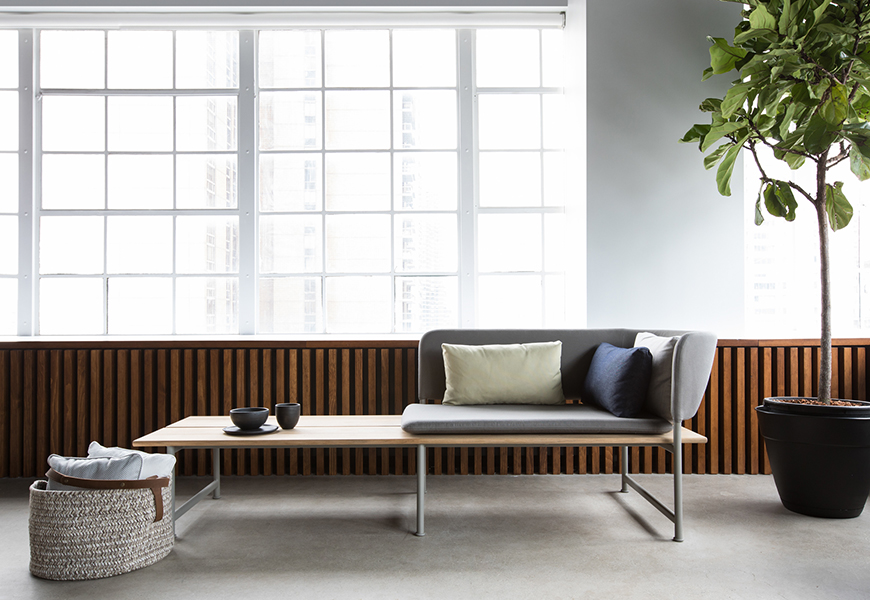 Differentiation between outdoor brands is important to Gloster, according to Batchelor. Gloster wants to evoke a memorable experience.
"When somebody walks into our studio they know they're in a different space from the other spaces that they perhaps visited. There are many other fine outdoor brands in the building and for the most part they have light interiors- light ceilings and light walls. With us, we're completely opposite and that works to our advantage," Batchelor said.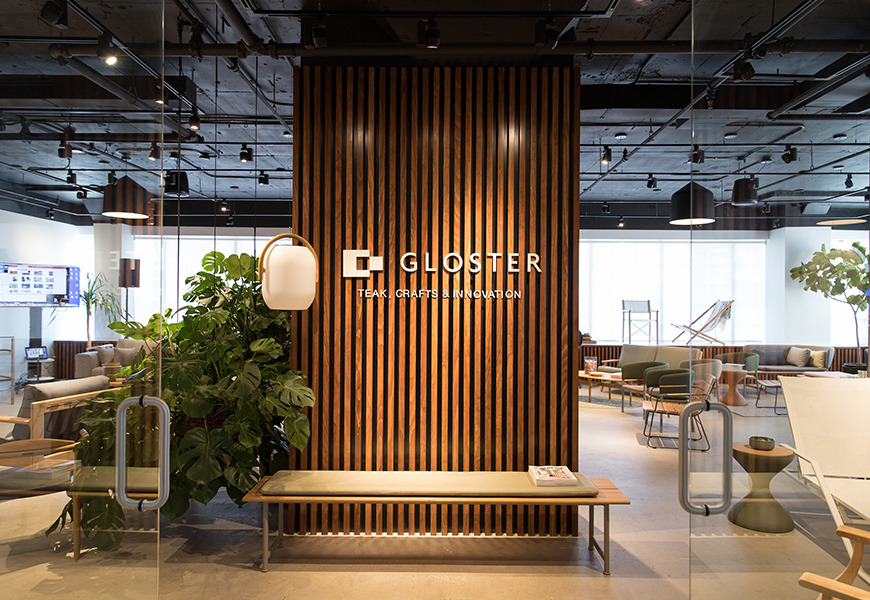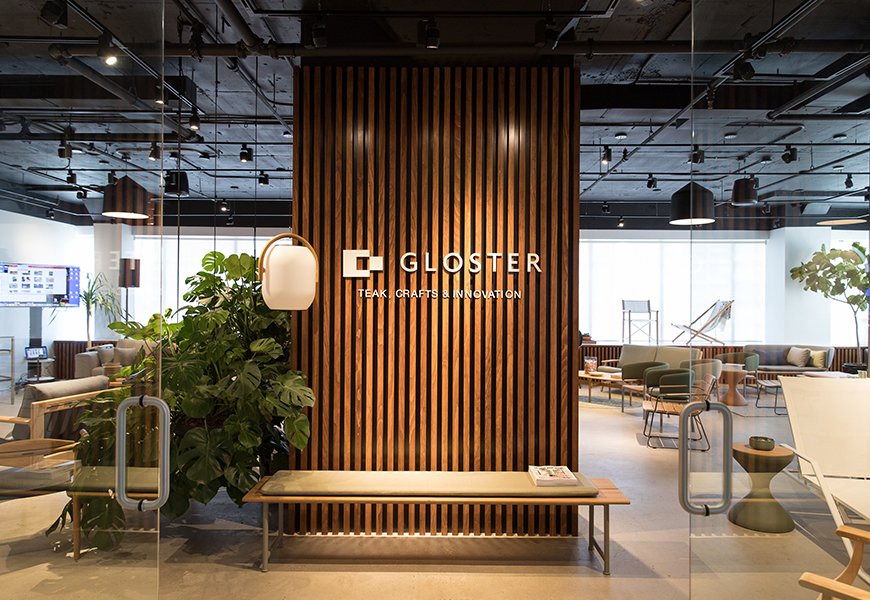 Gloster's largest showroom is in Chicago and smallest showroom is in New York, while LA and Florida land somewhere in between. Gloster plans out each showroom with product to reflect what sells best in that particular market.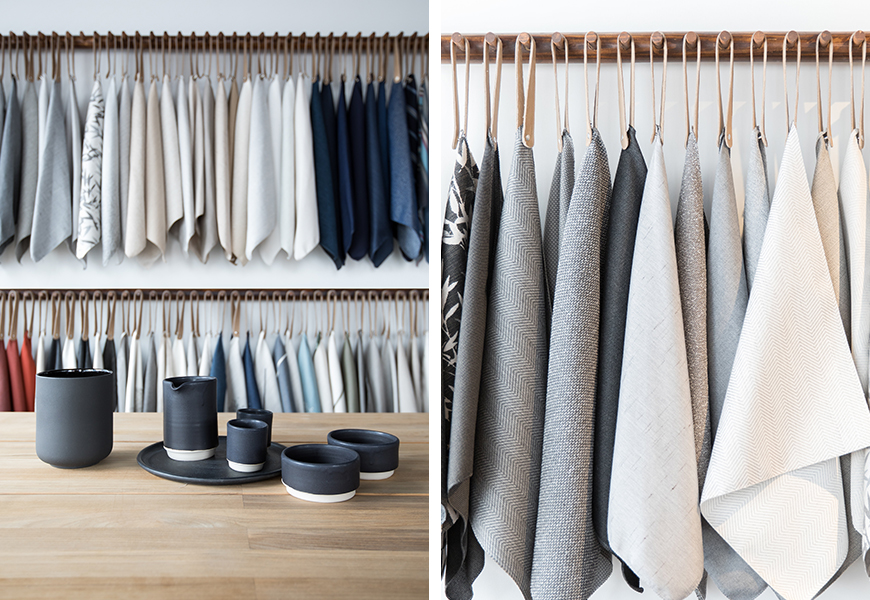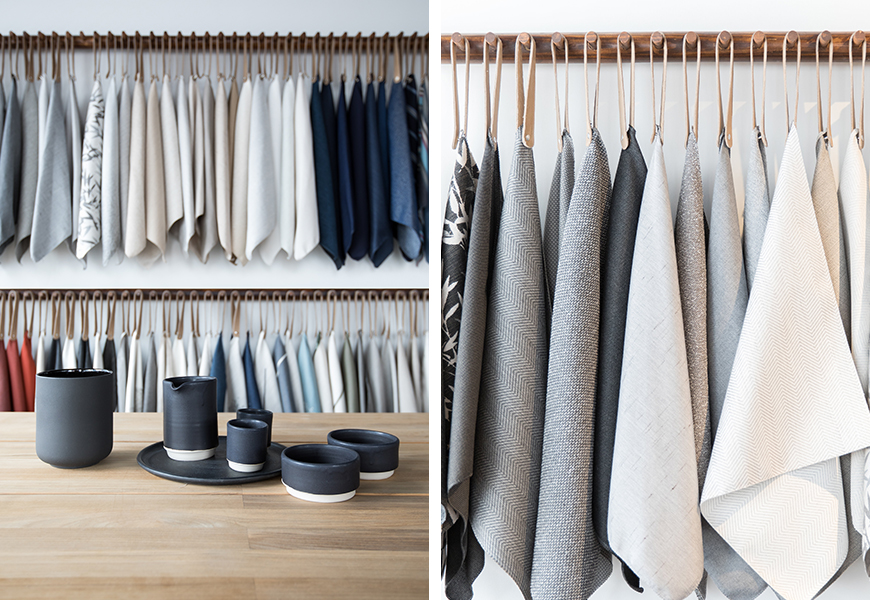 As we walked around the room, Batchelor pointed out some Gloster showroom staples. "All of our studios have the same important features – the teak slatted wall, fabric wall with a nice, large sample hung by a leather handle, concrete floors if we can, exposed ceilings, the hanging planters, etc.," said Batchelor, "We all love this polished concrete floor because it's a great backdrop for the layered textures. You can see the textures of the rug, you can see the polished base of the ceramic table, and you can see the quilting and the texture of the fabric." This year, Gloster introduced screens with the newest outdoor collection. They fit right into the showroom floor, creating distinct pockets and vignettes.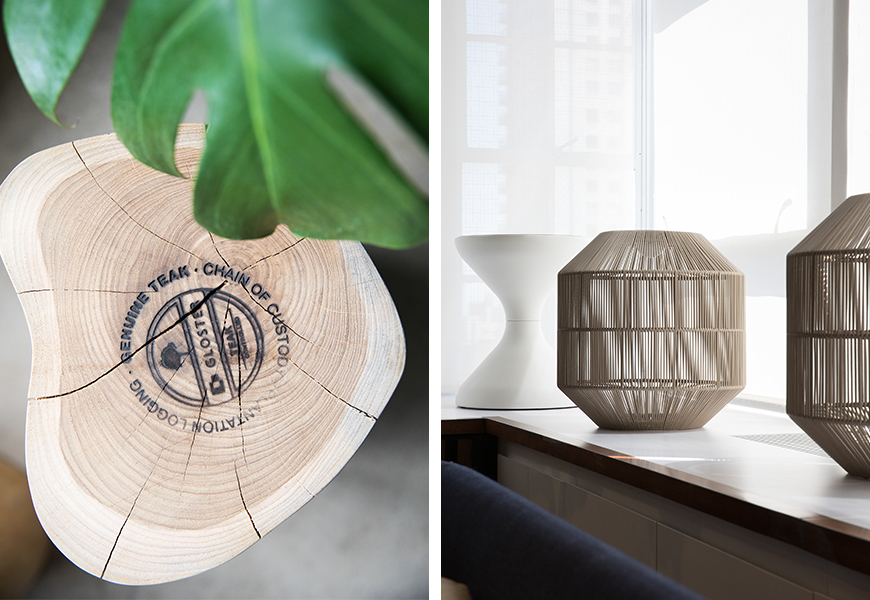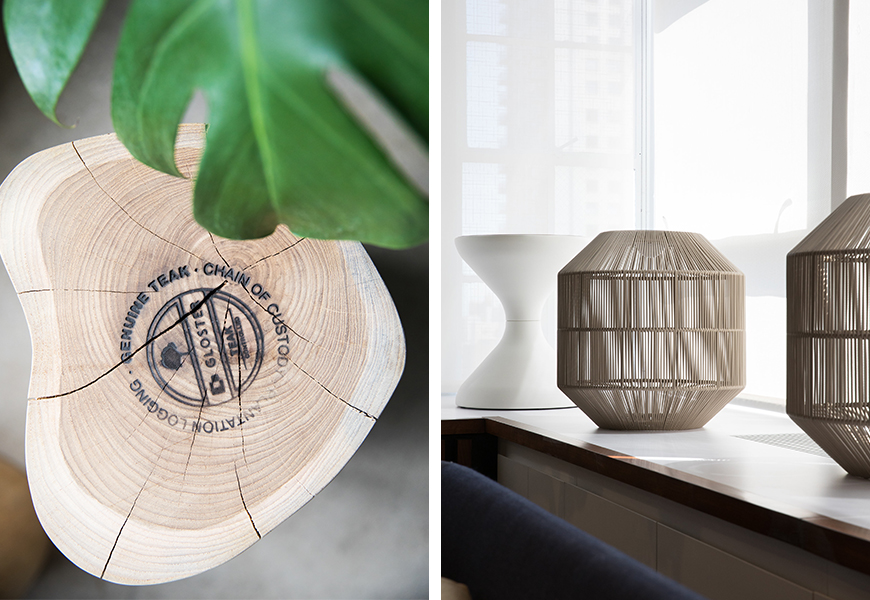 Most of the merchandise around the showroom used to be props, according to Batchelor, which quickly changed when everyone wanted to purchase them. Luckily, Gloster doesn't have to do much to make their showroom look like a sanctuary. The products speak for themselves.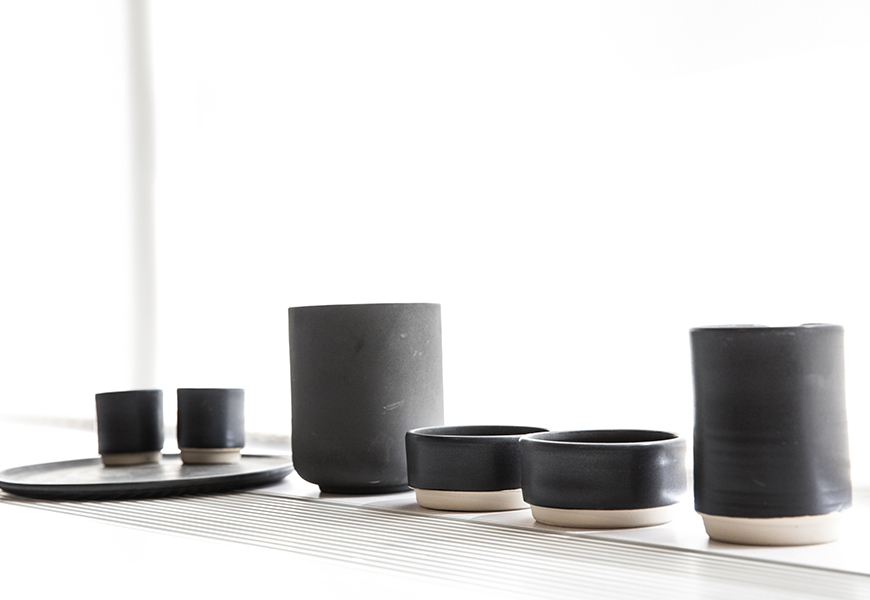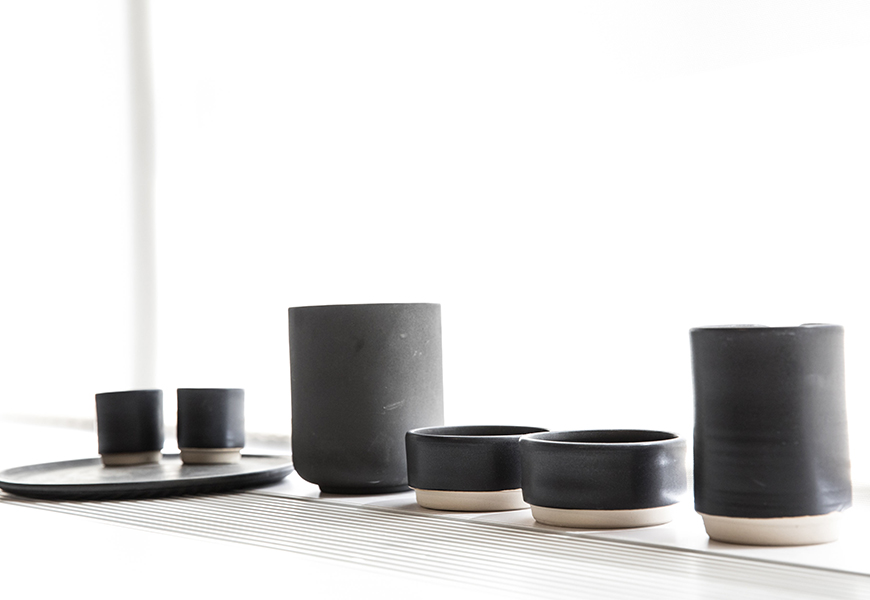 "We like the wood to have these natural characteristics and we try to show that as much as possible. It's always good to show everything at its most organic and natural state," Batchelor said.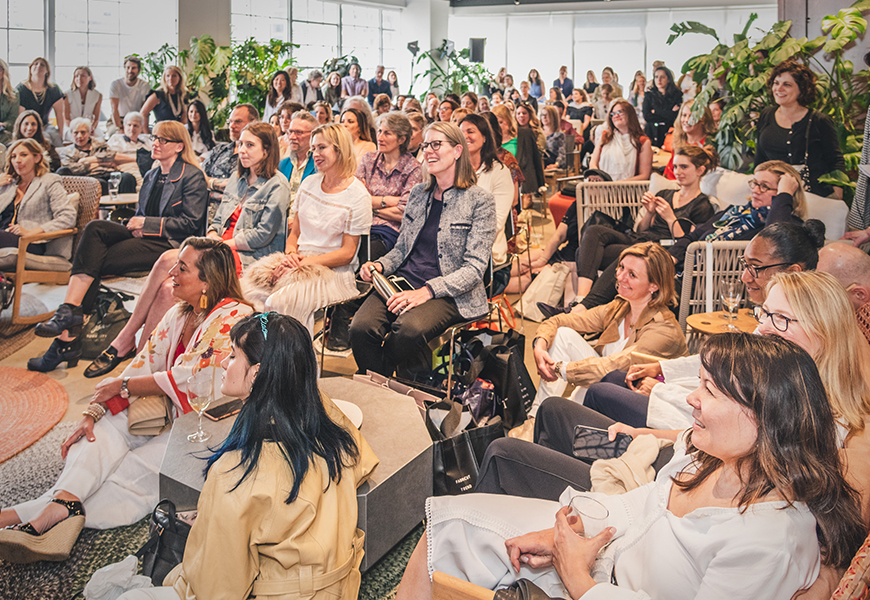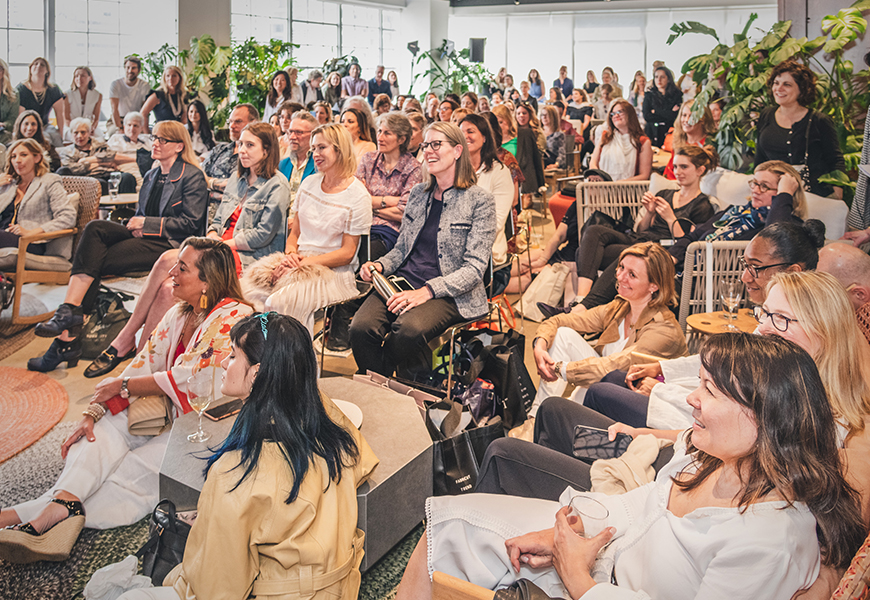 (Above) 2019 Market attendees at Gloster's "Design Disasters" Program
Gloster was packed to the teak rafters during their Spring Market Showroom program "Design Disasters", featuring design industry icons Alexa Hampton, Sara Story, Drew McGukin, Carson Kressley, and moderator Sophie Donelson. "There are a lot of people in here. I hope no one gets Gloster-phobic!" Carson Kressley remarked in jest. That was just before Kressley started making Amazon Alexa jokes in reference to designer Alexa Hampton sitting next to him.
"Alexa, design me a couch!"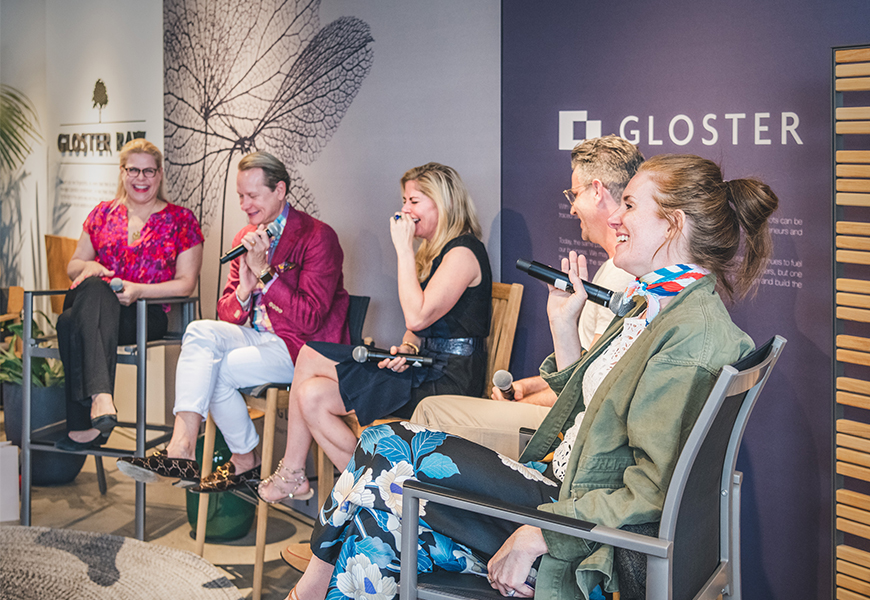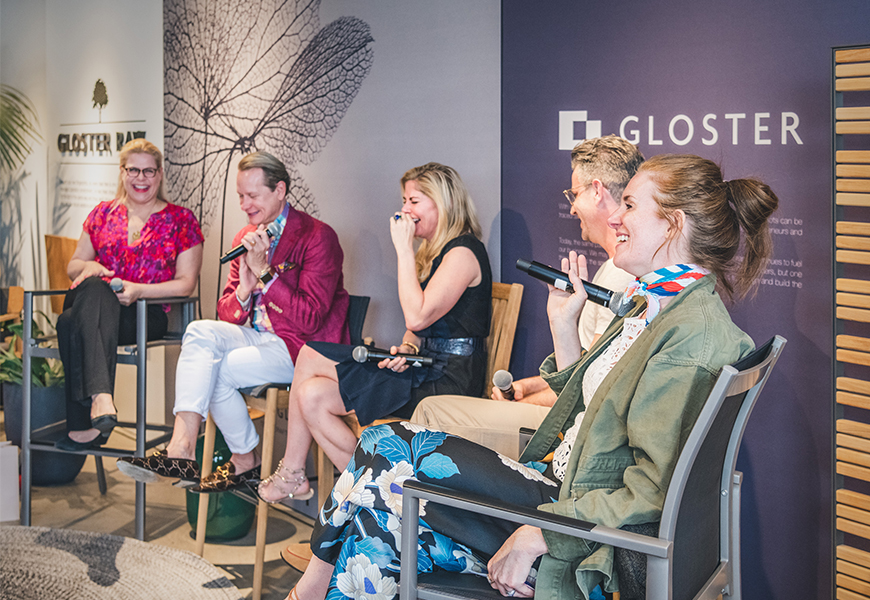 (From left) Alexa Hampton, Carson Kressley, Sara Story, Drew McGukin and Sophie Donelson
The group shared their biggest design disaster stories, including rookie moments and Client TMIs. They touched on broken glass, fires, and nudity, but that's all we're disclosing; what's said in Gloster stays in Gloster!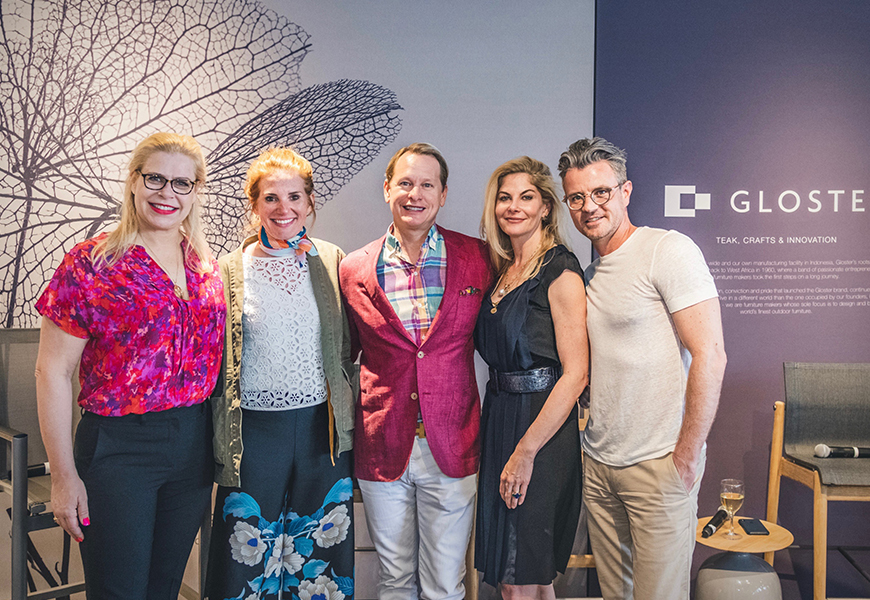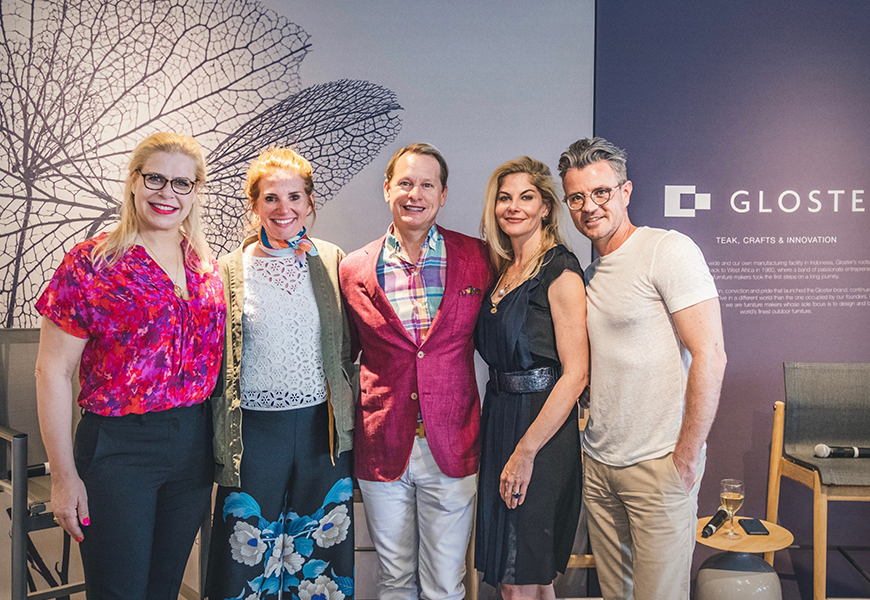 Visit the chic Gloster showroom at the D&D building, suite 1601, to see what all the swanky commotion is about.