Day Two of DDB's Fall Market 2017 kicked off with a special tale at the new Kravet showroom in Suite 1202, The Story of A House with ELLE Decor's own Whitney Robinson with the vivacious Bunny Williams, fascinating Guy Regal and designer-to-the-stars Brian Sawyer. From buying art for clients to working with architects to construct with design in mind, the foursome provided tried and true tips on telling a client's story through their home.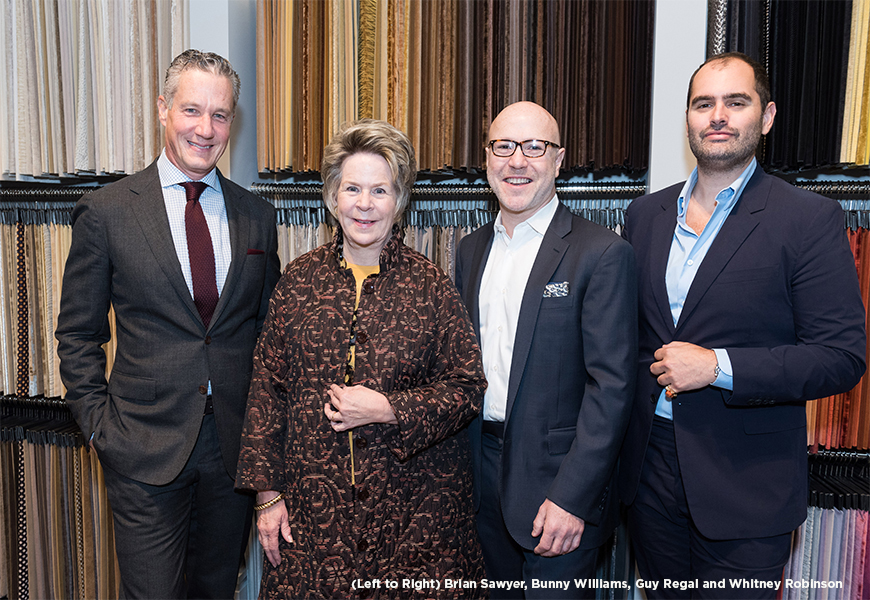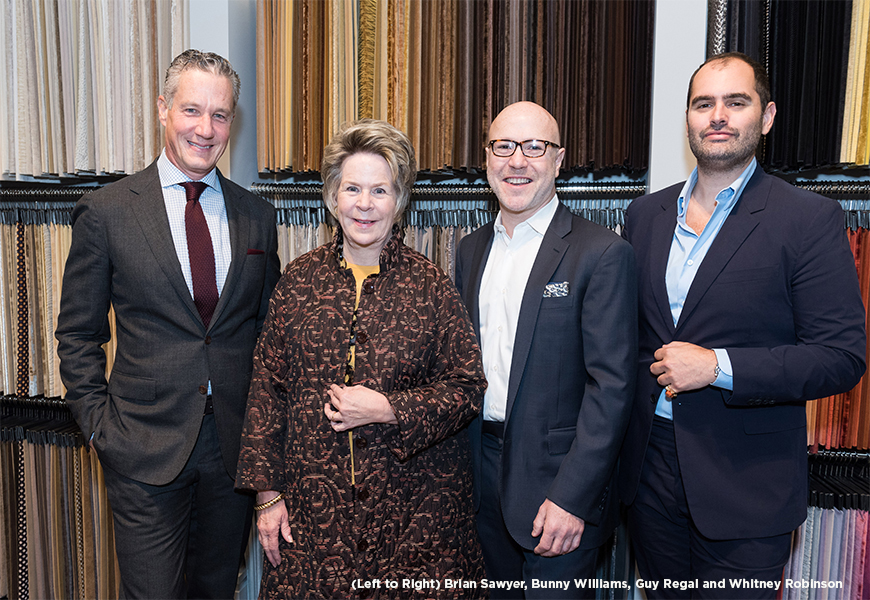 "I hate buying art for clients, it's like buying their underwear for them. It's so personal," Bunny Williams joked, as everyone laughed. Brian Sawyer, of Sawyer | Berson, agreed that art was a very personal additive and said in a more serious tone, "it's important to get [clients] passionate about art and discover what's inside them. You need to see what excites your client."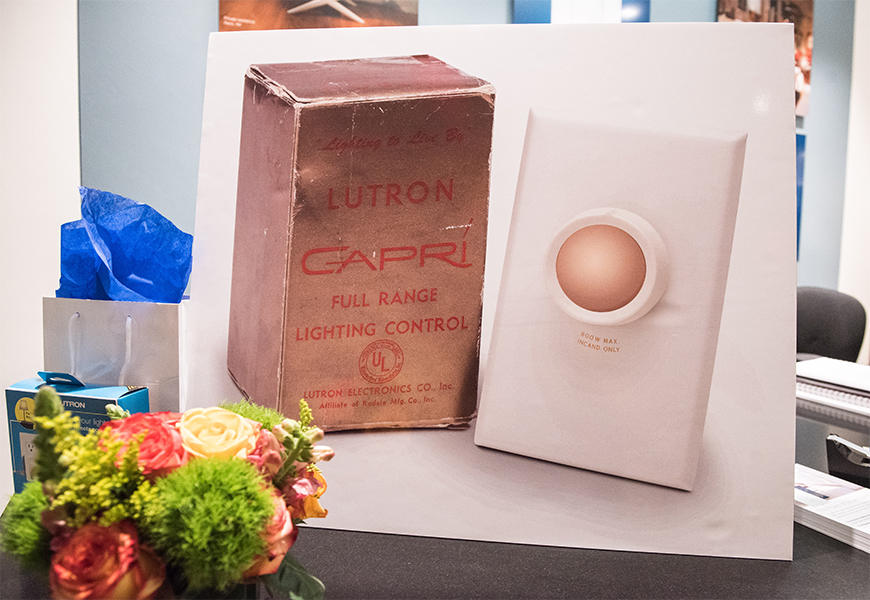 GDG explored the rest of the morning's activities starting with Lutron, where we explored the legacy and life of Mr. Joel Spira, the Founder of Lutron and father of the solid-state dimmer. Bermingham & Co. convinced us that If The Walls Could Talk, we'd hope they sounded something like Christopher Maya and Holly Alderman and Rodolph opened our eyes to high-end turnkey residential opportunities from the experience of designer Bjorn Bjornson.
Then we headed up to Lorin Marsh, to learn how to tell someone's story moderated by Galerie Magazine – For Designer Sara Story, it runs in her blood (and her last name), while Gideon Mendelson, another leading designer, married two aesthetics, ethnic and traditional, in a client's Manhattan apartment in the hope it would lead to a marriage proposal.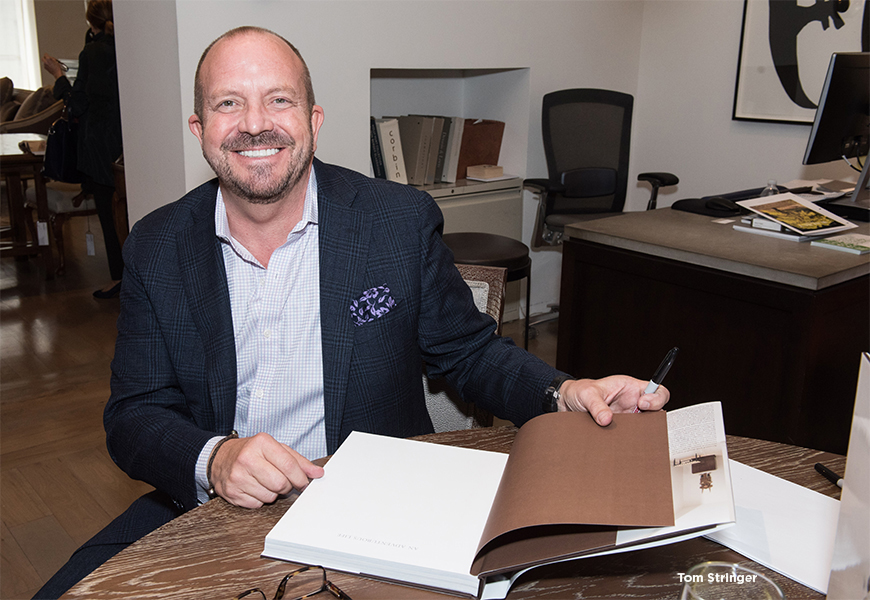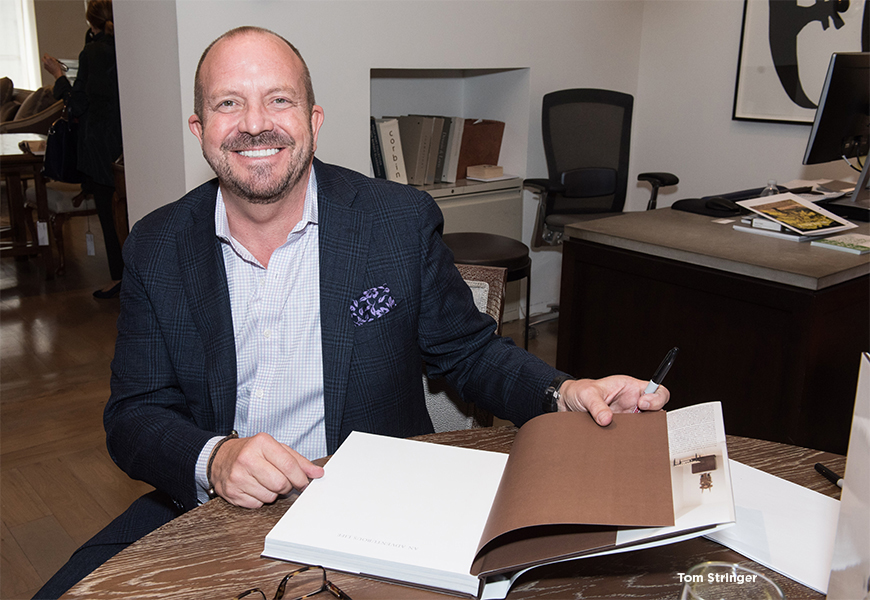 On either side of the 1 PM Keynote, GDG stopped by two incredible book signings with Tom Stringer in Holly Hunt and Katharine Pooley, in de Le Cuona both bringing their worldly adventures to life, making them jump right off the pages of their books.
Prior to Fall Market, GDG had the opportunity to speak to Sophie Donelson, Editor in Chief of House Beautiful, about her 1 PM Keynote with Amanda Lindroth, Alexandra Angle and Bennett Leifer, discussing Interior Dialogues: Rooms That Speak Volumes.
"It's the designer's role to find a story within the client and tell that story in their home. I think that's the magic of design to create a narrative where there wasn't one, or by putting old designs and furniture in conversation with each other," Sophie said.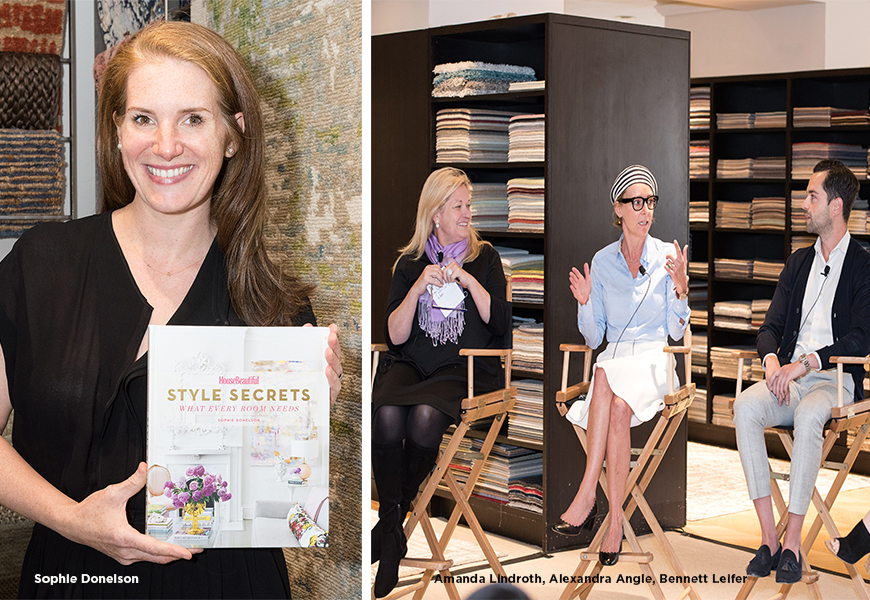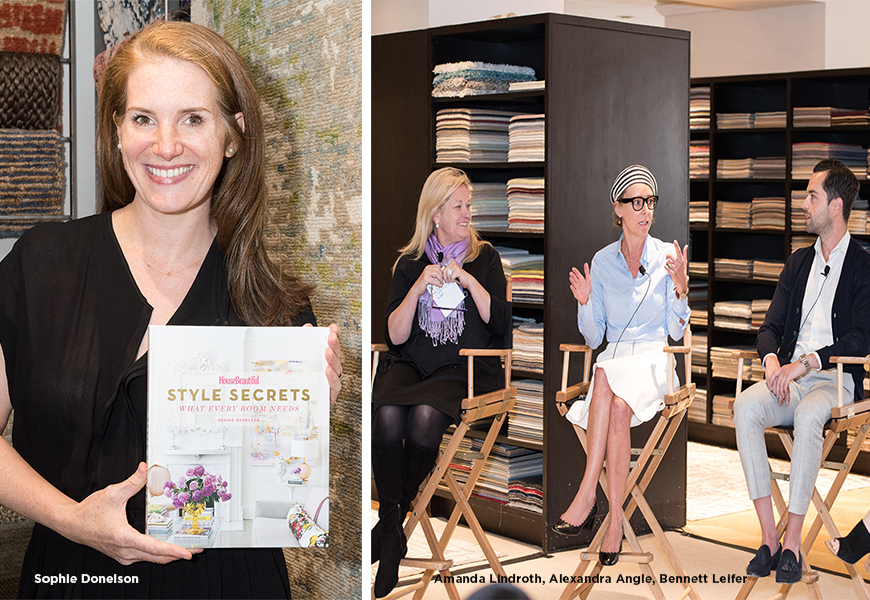 Sophie also sat down for her book signing after the panel, for the newly published, Style Secrets. Vibrantly colored and designed, this book forces us out of our "grey is the new black" modern design tendencies.
"We have a natural predisposition to color and you can't help but to double tap on an Instagram that adds whisper pink pillow cushions. It's ok to bliss out with creamy rooms, but don't be afraid to introduce some color," said Sophie.
Sophie's best design tip? Well, Style Secrets explains eight, but Sophie's top pick is found in the Glitter & Gleam chapter: Bring light into a room through the use of mirrors or water to capture light with a hint of romance.
GDG celebrated Breast Cancer awareness month at THG Paris with icon and philanthropist, Iris Dankner. One question bonded a room, as mostly every hand shot up when asked "Who in this room has had loved ones affected by breast cancer?" Iris Dankner, Robert Passal, Eric Cohler and Rio Hamilton discussed the newly released book, Holiday House: Ten Years of Decorating for a Cure, which features over 75 of the world's top interior designers.
Duralee hosted, Family, Foundations and Fabric with the brother design duo, Lee and Duncan Clarke. A special program, with the always-incredible Bunny Williams, her partner Elizabeth Swartz and Christopher Peacock himself, moderated by Margaret Russell of Galerie was the second to last event of Market and a Special one at that. While munching on some delectable cucumber sandwiches fitfully presented in Christopher Peacock's stunning kitchen, they talked Instagram, hard-work and forging emotional connections. We also decided that the names "Bunny Williams" and "Christopher Peacock" were just meant to be stand-alone brands.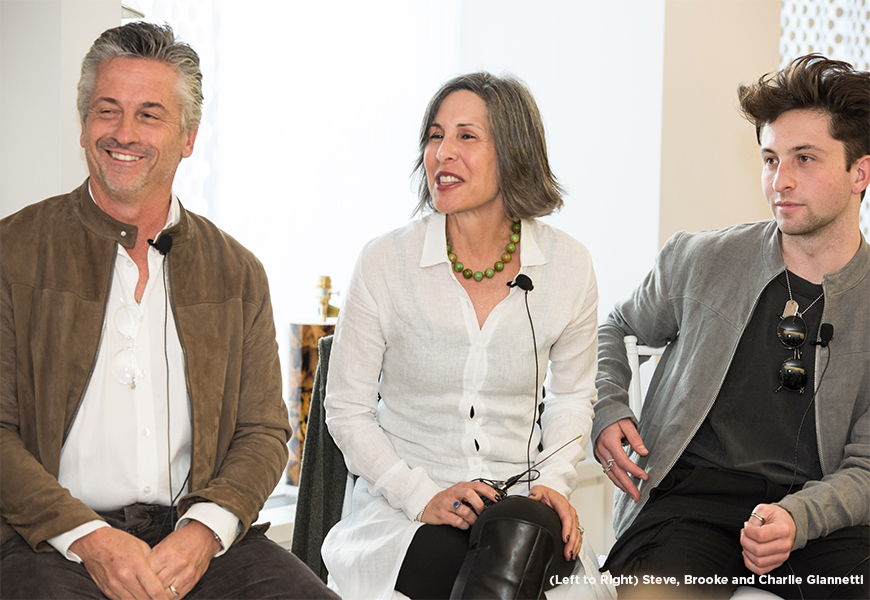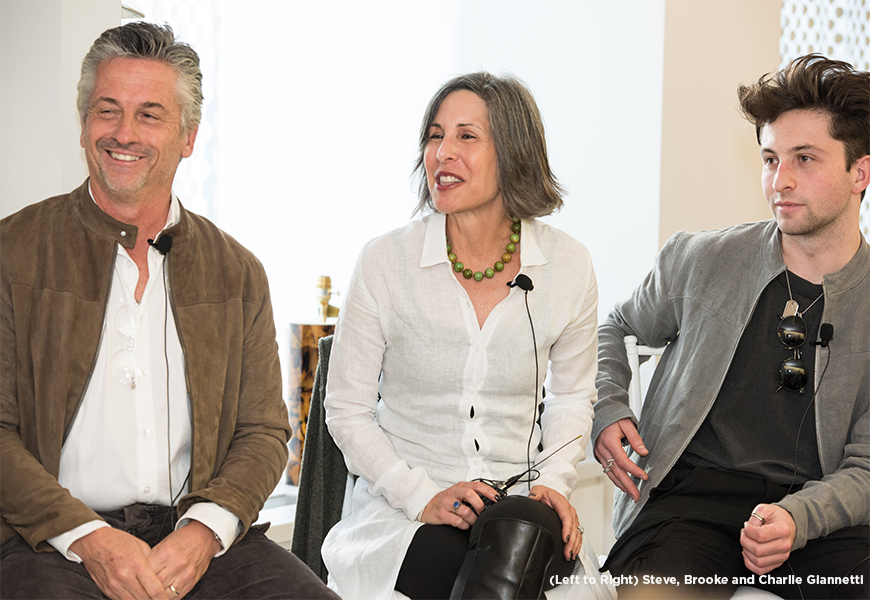 The finale of Fall Market featured a design family with an incredible 'farm' and some added fashion sense. VERANDA, Editor in Chief, Clinton Smith sat down with Steve, Brooke and their son, Charlie Giannetti, to chat about this California-based company's next chapter. Brooke's popular blog, Velvet & Linen was one of the first design blogs out there! The family has tackled interiors, architecture and furniture, and now Charlie has started the Giannetti family fashion line. The couple's farm features breathtaking views in Ojai, California, surrounded by a few So-Cal, 'energy centers,' and pink sunsets.
Steve Giannetti said he was proud of his son and his other children for forming their own creative talents and being comfortable enough to take risks and pursue passions. Charlie said as much fun as his childhood international vacations were, he was sick of admiring "door knobs for hours," and used his NYU degree to begin his pursuit of an in-house clothing label.
DDB Fall Market 2017's story may be 'Fin,' but the stories it shared left a lasting impression on its record-breaking number of participants.