GDG celebrates three top brands' monumental milestone years. From birthdays that range from a century to a half-century, these heritage names remain true to their roots, while maintaining consistent relevance. Happy 100th to Florence Knoll & 80th to the Knoll company in 2018, 70th to Pindler and big 5-0 to Fortuny of design success!
Knoll is honoring their founder's wife and key design influencer, Florence Knoll's 100th birthday and its 80th year with fresh takes on classic Knoll furniture.
Over eighty years ago Florence Knoll introduced her Model 75 Hairpin Stacking Stool in 1948. Now, the stool has been reborn into a hairpin stacking table based off Florence's steel rod design. In addition, the new Relaxed Lounge seating is a softer, deeper version of the classic 1954 sofa and settee, a perfect fit for the modern home. The dining tables and mini desks in the anniversary celebration collection are size variations of the classic 1961 coffee and end tables.
"Florence Knoll defined the standard for modern corporate interiors of post-war America. She introduced modern notions of efficiency, space spanning and comprehensive design. Her classic, architectural aesthetic remains as popular today as when it was first introduced," Colleen James, Director of Marketing, Knoll Studio, said.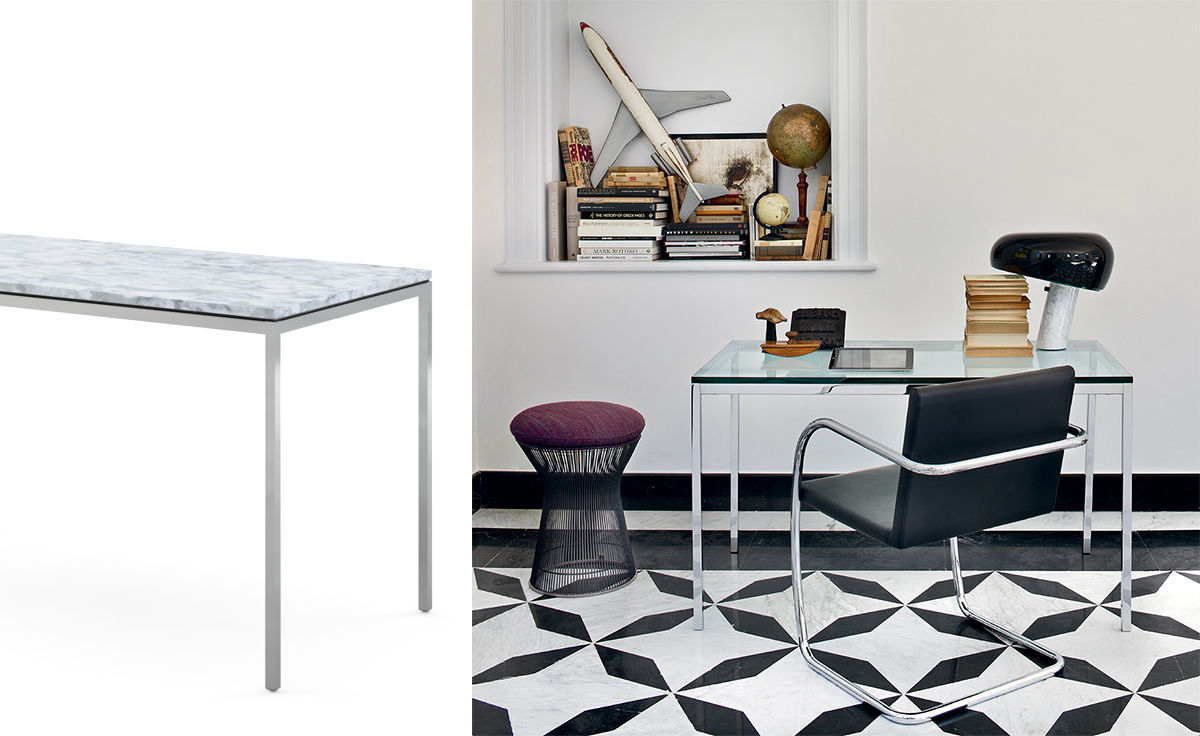 2017 marks the 70th year for the family-owned Pindler with client gifts and a revamped website. Throughout the year shoppers will use their 70th limited edition bags to hold various give aways. The company, which first began as a one-man operation run by Matthew M. Pindler has grown tremendously, without compromising quality.
"The keys to our success remains unchanged: incredible fabrics from around the world and U.S., a talented design team always staying ahead of the trends. In addition, our design team is always in search of inspiration by traveling the world and working directly with some of the best mills in the world," said Chairman & CEO, Curt Pindler.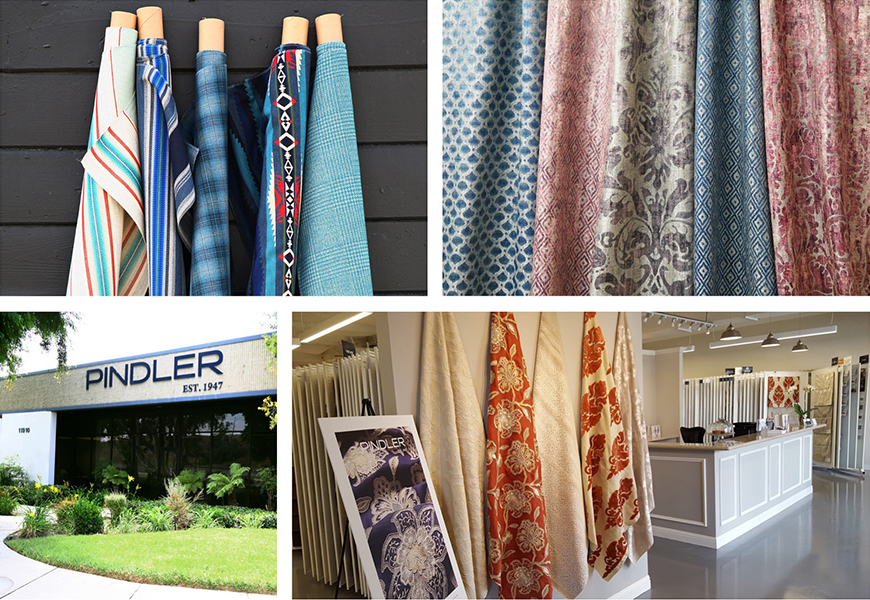 The new website, which launched on October 17th, was prompted and inspired by Pindler's anniversary of providing high-quality, decorative fabrics. Now designers visiting the site will have access to searching fabrics by a large variety of options including color, design style, and performance attributes.
"We heard from several people that they already enjoyed our previous website, but we wanted to further highlight Pindler's commitment to staying ahead in our industry," Kelli Mastro, marketing manager at Pindler, said.
This anniversary comes with nice alliteration as we celebrate Fifty Years of Fortuny. In October, Alex Spada, Fortuny's Global Sales Director, visited the Decorative Center Houston for this momentous occasion.
An open house celebration previewed DCH exciting showroom updates and toasted to 50 with cocktails and champagne. Cheers to these three stories brands!