The new year means a fresh start; don't drop the ball when it comes to your living space. If Marie Kondo taught us anything, it's time to toss everything that doesn't spark joy in our homes. Which, for design lovers like us, means we can swap out tired, joyless décor in favor of new intentional treasures! That's where Pigeon & Poodle comes in. The accessories brand, available at Made Goods in the DDB's suite 325, is serving must have bathroom accessories in splashy colors and luxurious textures in their Spring 2019 Collection.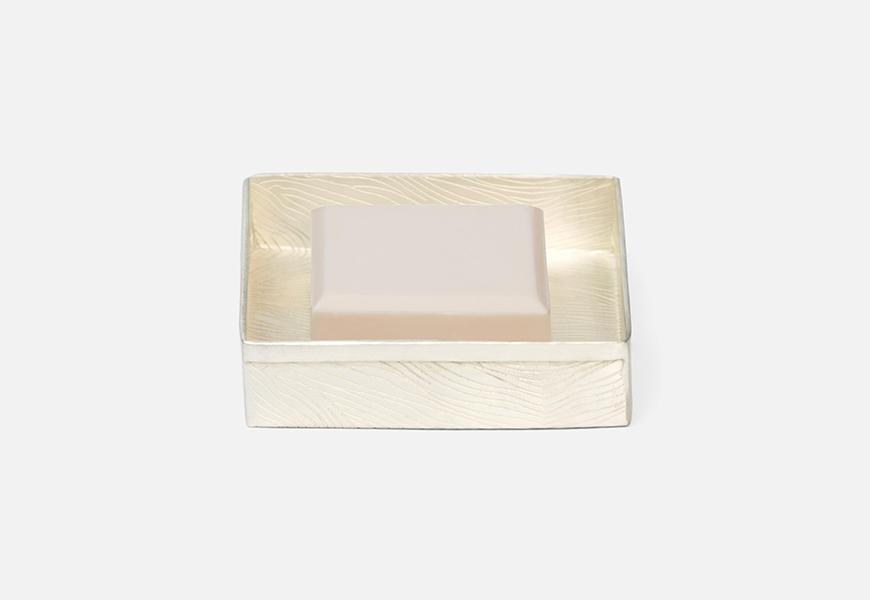 Humbolt Square Soap Dish
Textures and finishes are being mixed right and left. For that artisanal soap you received in your office gift swap- this gleaming square dish cradles soap with care and makes the mundane hand washing experience a thoughtful self-care ritual.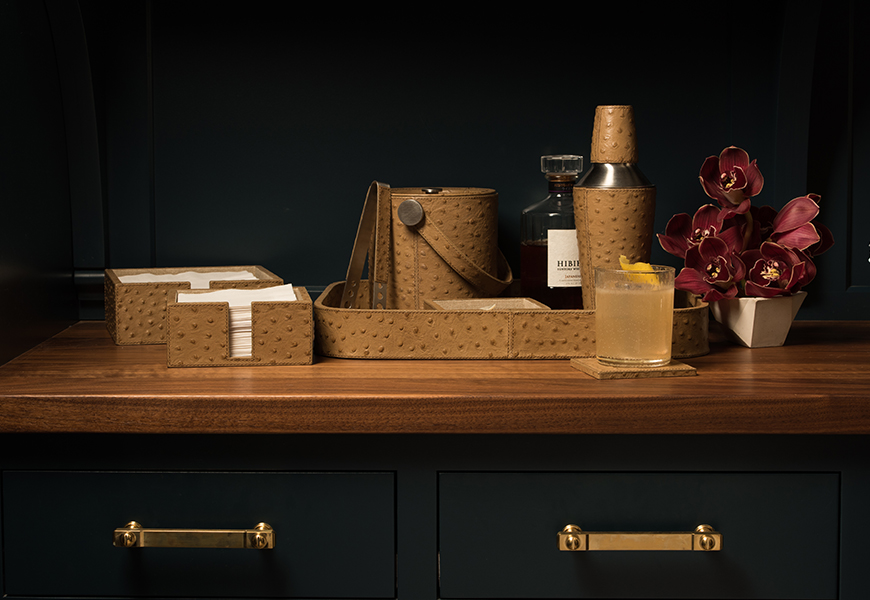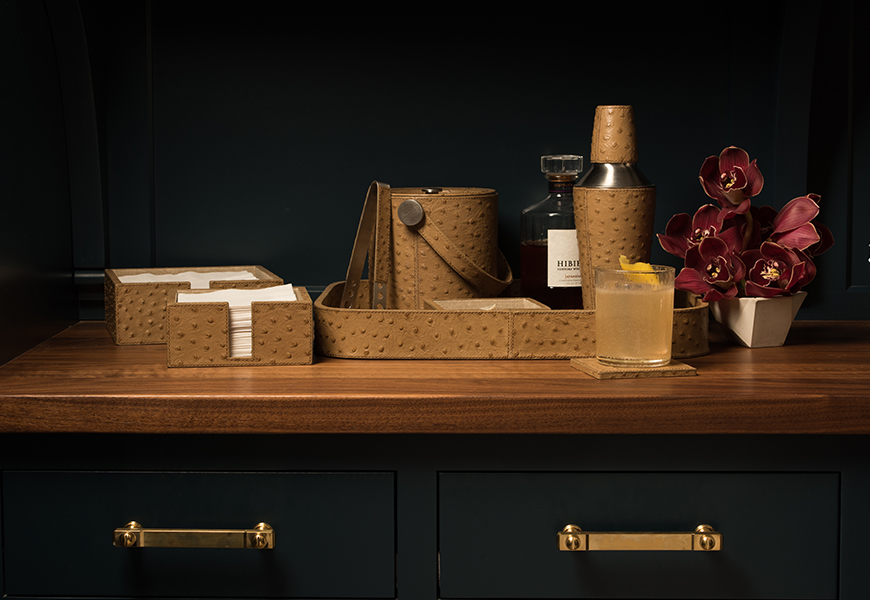 Witney Bar Accessories
Enhance your entertaining efforts with these unexpected Ostrich leather bar accessories that are ultra chic. Everyone is after the Ostrich leather these days, but not everyone will be bold enough to dress their bar with it.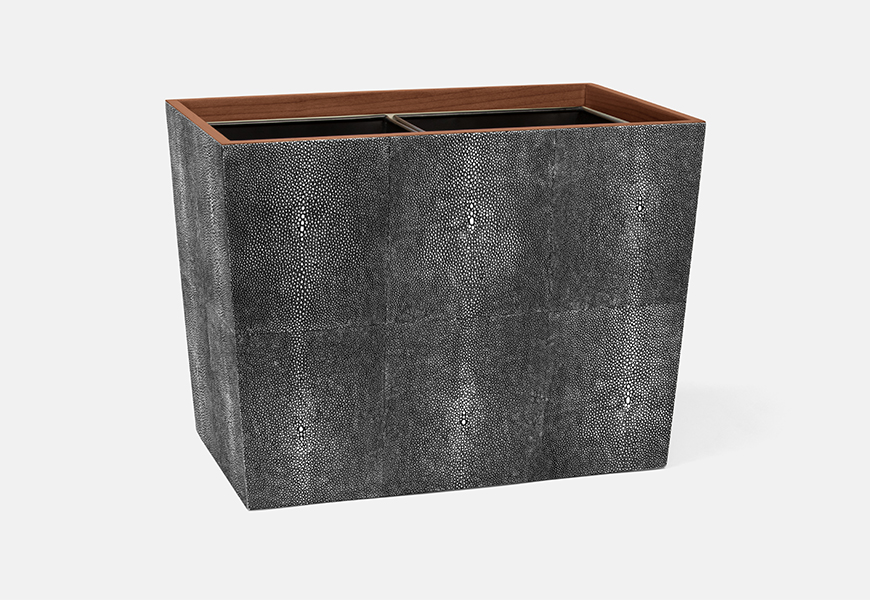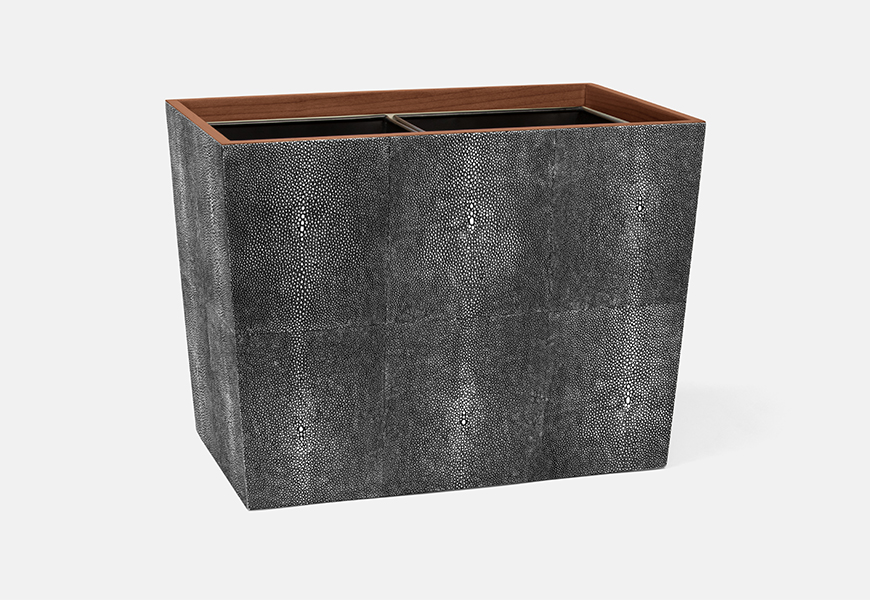 Manchester Double Wastebasket
Move aside Year of the Dog, we think we're approaching the Year of the Double Wastebasket- because we all recycle too, right? Similar to a divided sink, this double wastebasket gives us the Marie Kondo approved opportunity to organize, wrapped in luxe faux shagreen.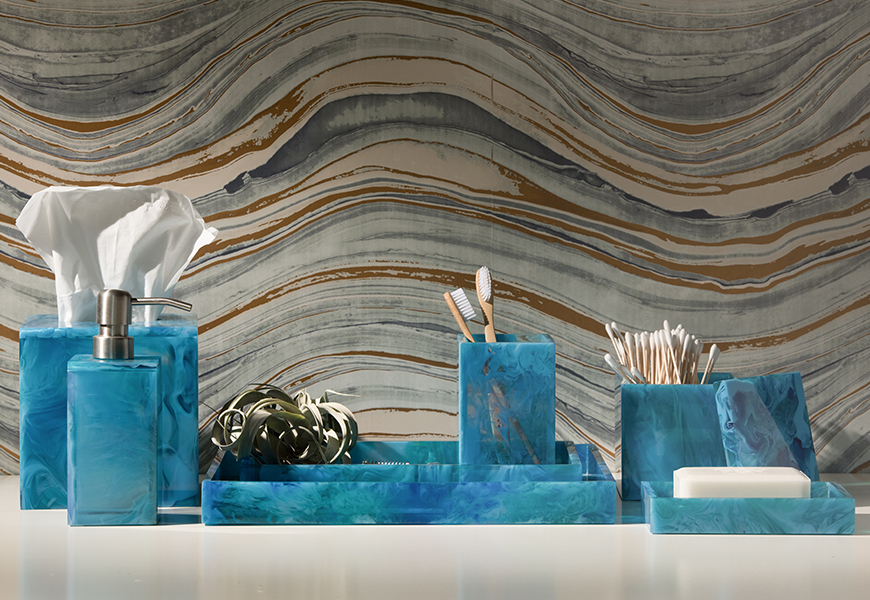 Delnice Bathroom Accessories
The hero pieces of the collection, IMO. The widespread lacquer and resin obsession isn't going anywhere for 2019. Pigeon & Poodle has managed to encapsulate daydreamy azure waters and translated it into showstopping accessories for the ultimate bathroom oasis.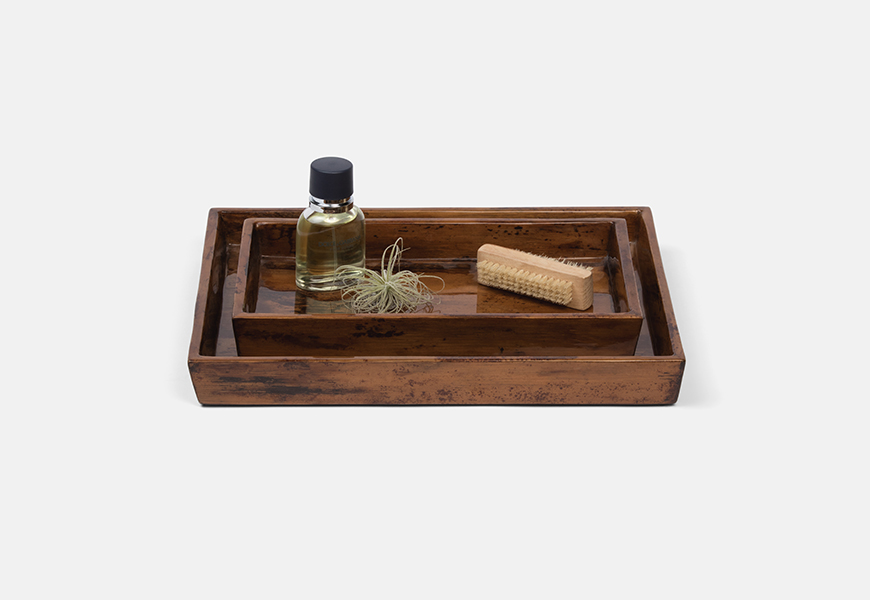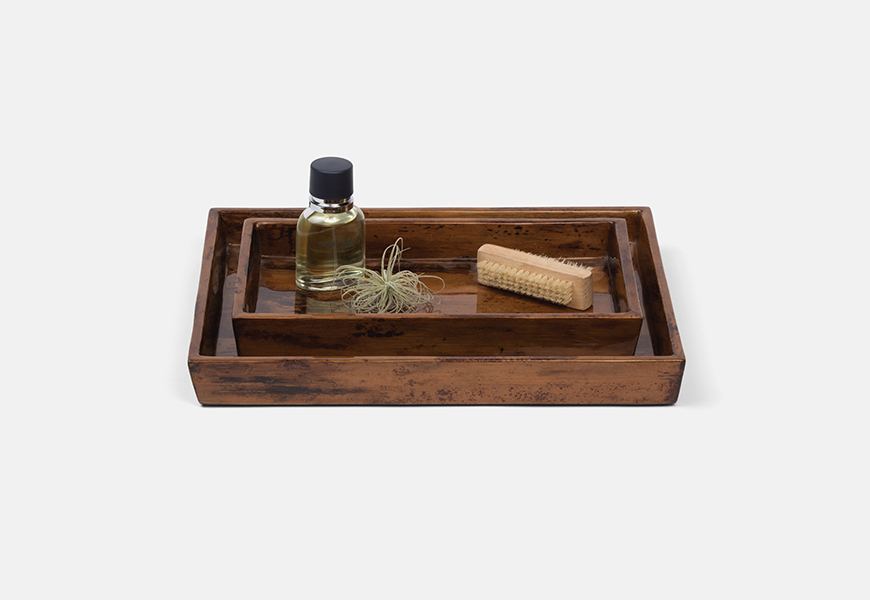 Varadero Tray
Word on the street is that we're going to see a lot darker and richer countertop materials and colors this year. Warm up your surfaces without having to replace them with these handsome wooden trays. Pro tip: Pair them with organic textures like pure cotton and muslin in soft tones for a spa-like retreat.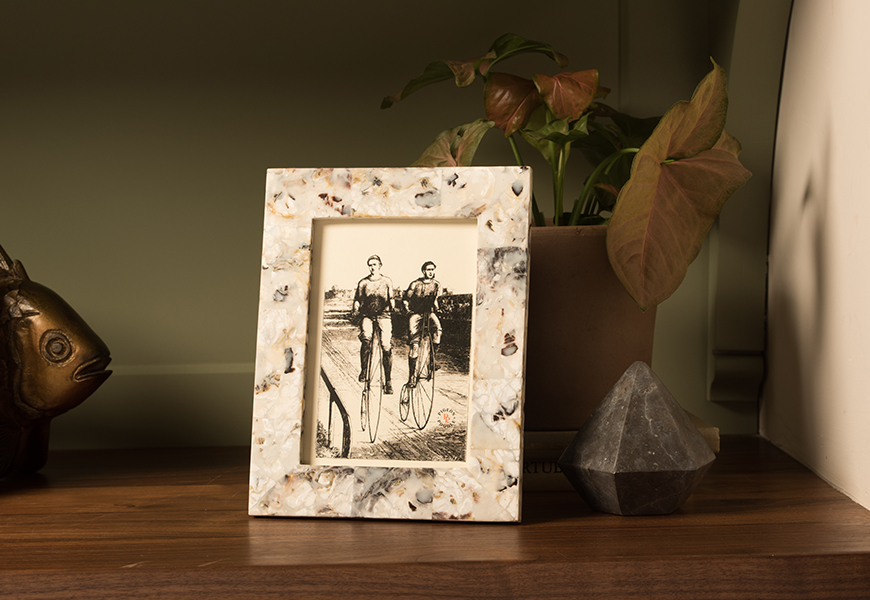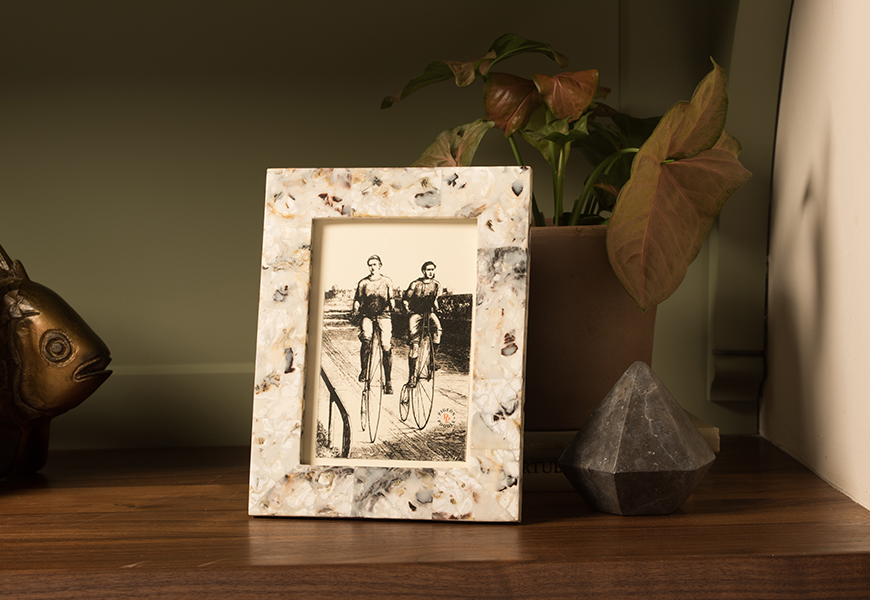 Tambor Laminated Oyster Frame
New Year's Resolution #6954: Finally display that photo you've been saving in your Favorites since last new years. Add some interest to your picture display with these pearlescent Oyster shell frames that are neutral, yet glamorous pairings to your photographs.
Maili Tye Dye Box
These Maili Tye Dye boxes stylishly store your seasonal trinkets and can proudly sit in open air instead of stashed in the back of the closet. Forecasters say tye dye designs like this are trending for 2019.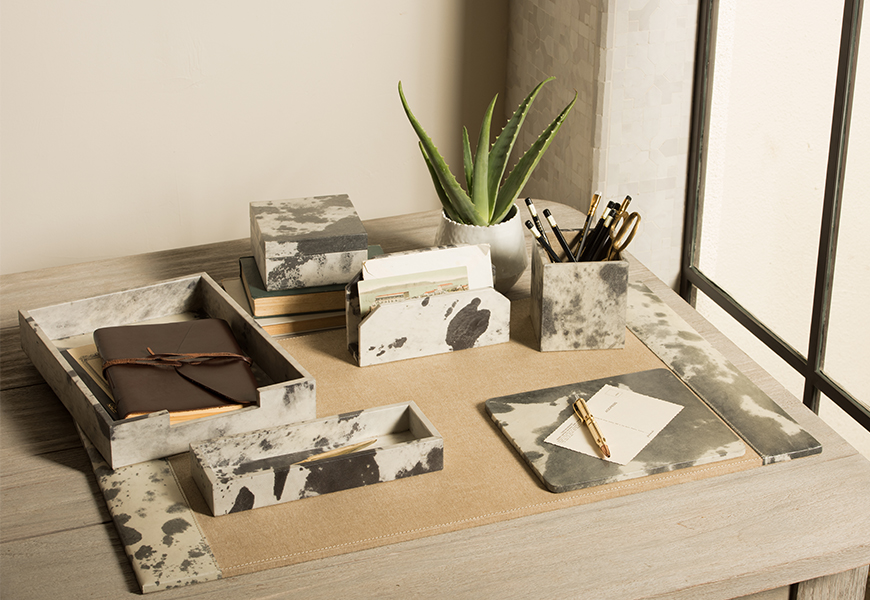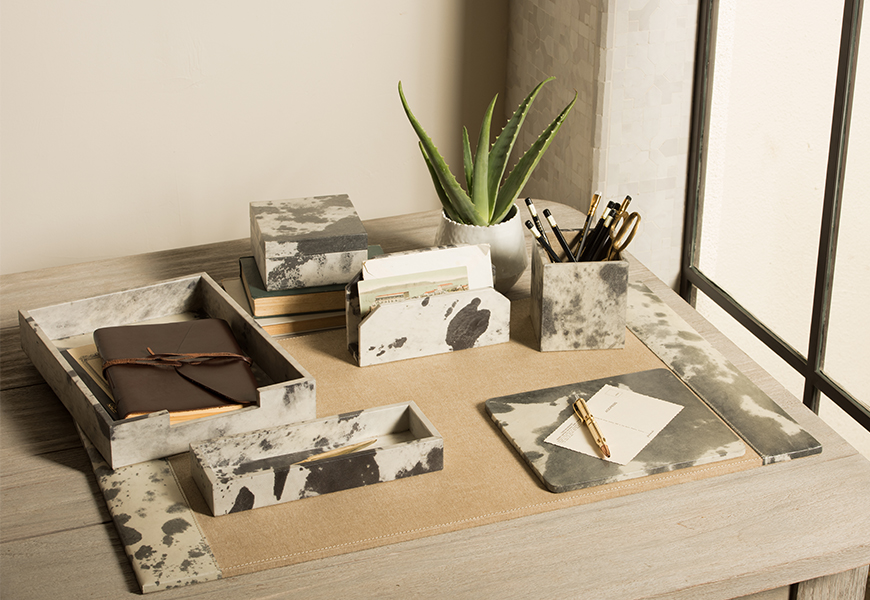 Kiruna Desk Collection
Of all the things to clean out and reorganize this New Year, your desk can be the most daunting. Make your life easier by layering these inky black and white pieces to create a fashion-forward Monochromatic setting to inspire your best work yet.
There are lots more where these come from! Scroll through more new Pigeon & Poodle accessories on their website. (Some that dropped online earlier this week!)
Shop Pigeon & Poodle at Made Goods in the D&D Building, Suite 325. Pigeon & Poodle product is also carried in International Down & Linen at the PDC, Suite B368.