It was during a recent kitchen renovation project, in collaboration with Marie Flanigan Interiors, where Port discovered the importance of material. When Flanigan introduced the style maven to Aria Stone Gallery, it sparked the beginnings of a beautiful kitchen concept. In the coming weeks, GDG will be taking you behind the scenes of Whitney Port's complete kitchen reveal with Marie Flanigan, but for now, listen and learn to the stone-cold facts of rock shopping, from Whitney's perspective.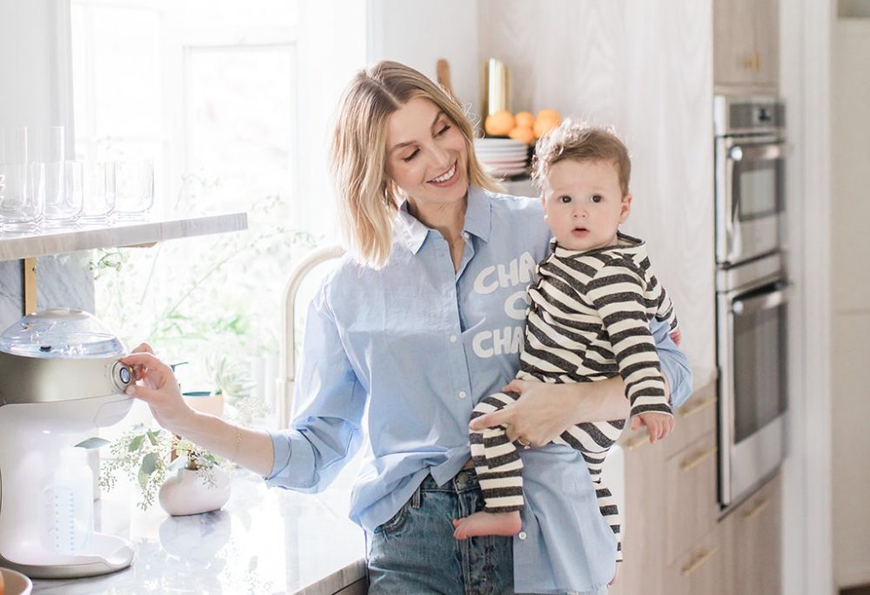 Make a Wish(list)
"First, think about which natural stone type best suits your needs. Consider the application and use. Are you looking for a colorful statement piece or a classic neutral?"

– Whitney Port
On Aria Stone Gallery's product page, shopping is made simple by clicking "Add to Wishlist," but it's important to consider your particular project's needs and limitations. Port knew she didn't want a plain white and grey kitchen, but also had to coordinate with the existing terra-cotta tile floorings and light wood cabinets.
Design Deets
"Consider the surface area for your project and how the slabs will be laid out in the space. Things like where to place a seam…"

–Whitney Port
For material like stone, the little details matter. Even with the assistance of an interior designer, stone veins along seam junctures and edge details need to be considered when playing with stone and can be determined by personal preference.
Time to Buy!
"All of our product images on Aria Stone Gallery's website are professional, color matched photos of the exact bundle of material you are purchasing slabs from."


-Whitney Port
Once purchased, Aria Stone Gallery's concierge service works with you in coordinating a virtual slab viewing so you can view your actual slabs in more detail and shop from wherever you are in the world!
Fabrication
"The stone is SOOOOO gorgeous and I can't thank the Aria Stone Gallery team enough for helping my interior dreams come true!"

-Whitney Port
Once your slabs are at the fabricator shop, they will take over by confirming your design specs from the design phase. After this step, the fabricator will send layouts for your approval and confirm any preventative treatments such as sealer for natural stone. Then once you approve, the fabricator begins cutting your pieces!
Stay tuned to GDG for the final reveal of Whitney Port's celeb-worthy kitchen and behind the scenes insight from Marie Flanigan Interiors. Aria Stone Gallery will also be sharing updates on their press page.
Shop similar quartzite stones like Whitney's here.