To highlight ongoing fall trends, GDG presents Dering Hall's lineup of a few unique D&D products that fit the bill. Read their full article here.
We're seeing a lot more experimentation with curves and straight lines, especially when it comes to the rounded modern sofa and chair. This fall, these curved back chameleons are appearing all over in both traditional and modern settings with high and low products. They're even smooth and easygoing to look at; they take the edge off – literally!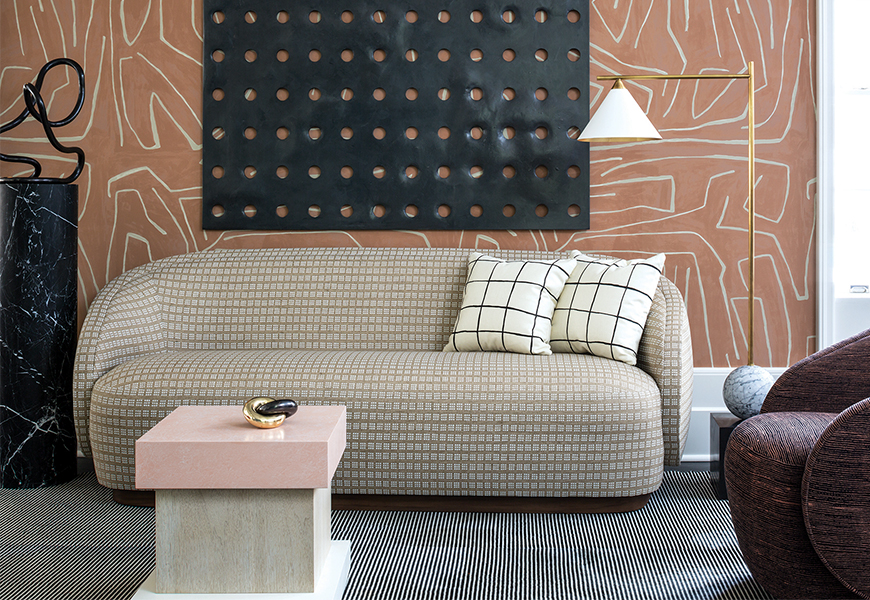 (Above) Kelly Wearstler X Kravet. 'Paradox' linen fabric on sofa and 'Graffito' wallpaper

Design attention is going toward the ceiling, not away from it. The black deco chandelier trend creates contrast in almost any room. Pair a light ceiling with a dark chandelier that looks like it belongs in The Great Gatsby. Check out an array of black pendants and sconces in the Studio Van den Akker online or in the D&D Building, suite 1510.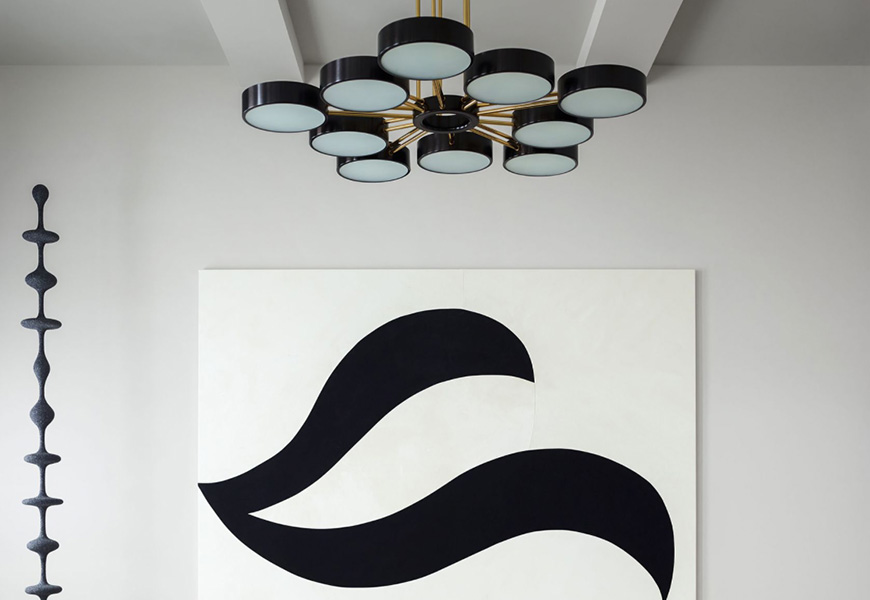 (Above) Studio Van den Akker Ten Light 'Abbott' chandelier

Strong geometric prints and funky colors are not only separate trends of the fall season but are also trends seen combined. Designers don't have to choose one over the other anymore. A great example of this is Pulp Design Studio's latest collection with S. Harris, which is composed of lusty and dynamic textiles.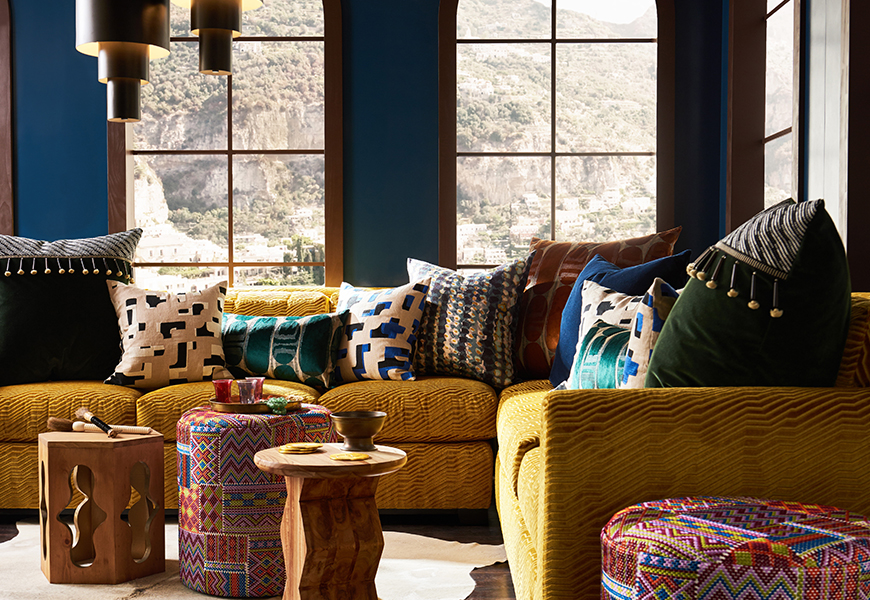 (Above) S. Harris X Pulp Design Studios textiles that combine rich colors and bold print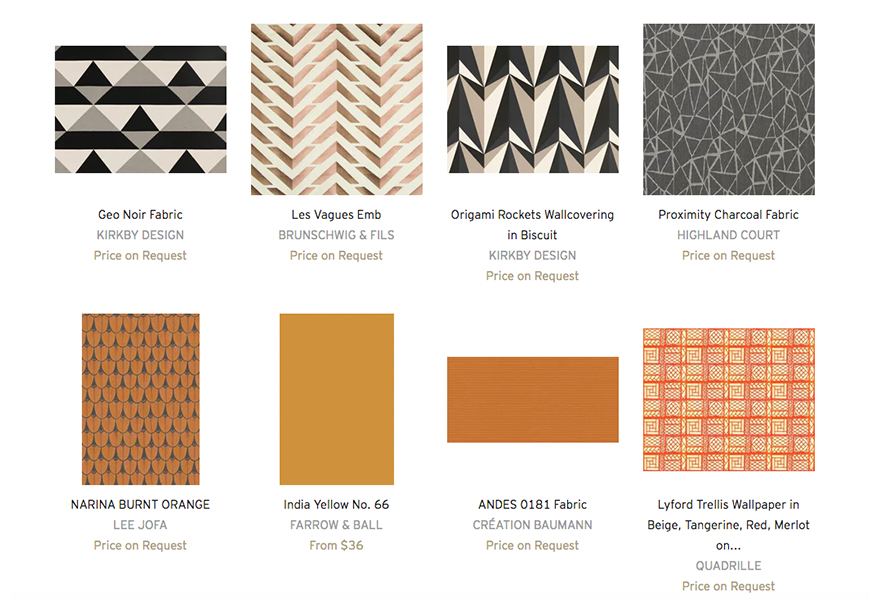 Behold more unique green and blue hues that seem to be everywhere this fall, all of which can be found at the D&D building. Farrow & Ball introduced not one but two new greens with their new color collection, Treron and Bancha. Vastly unique, both manage to embody serenity, sophistication, and connection the outdoors.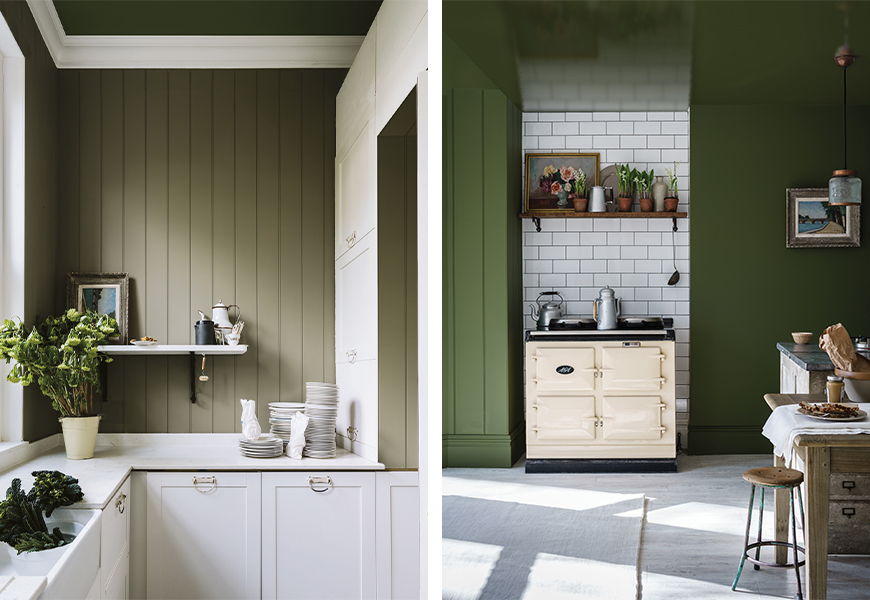 (From Left) Treron and Bancha
What trends are you seeing this season? With a cornucopia of new collections emerging this fall, we encourage you to explore the D&D, source with Dering Hall and share your findings with us on Instagram.
Cover Image by Daun Curry