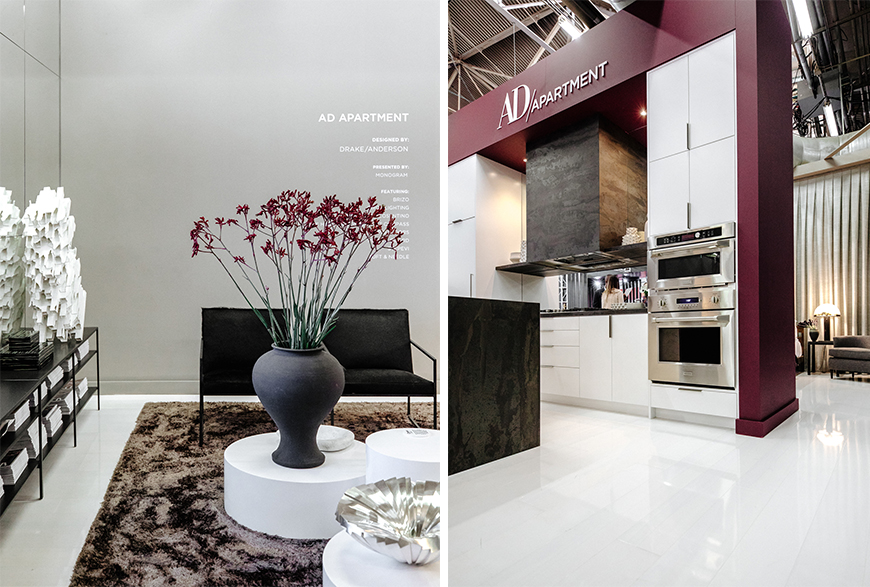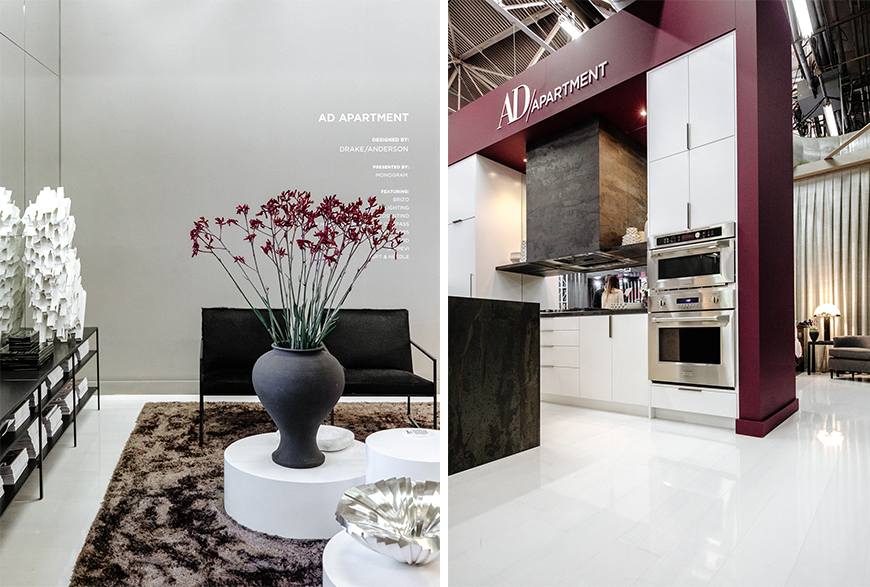 This year, attendees were offered a "multi-faceted, immersive and unrivaled design experience," especially when it came to an experiential exhibition featuring Jenn-Air's new campaign, Bound by Nothing, and the iconic component of every annual show, the AD Apartment.
Each year the AD Apartment presents sophisticated solutions for diverse design enthusiasts and trade members. This year's home celebrated the AD100 design firm, Drake/Anderson, composed of designers Jamie Drake and Caleb Anderson, and was presented by Monogram.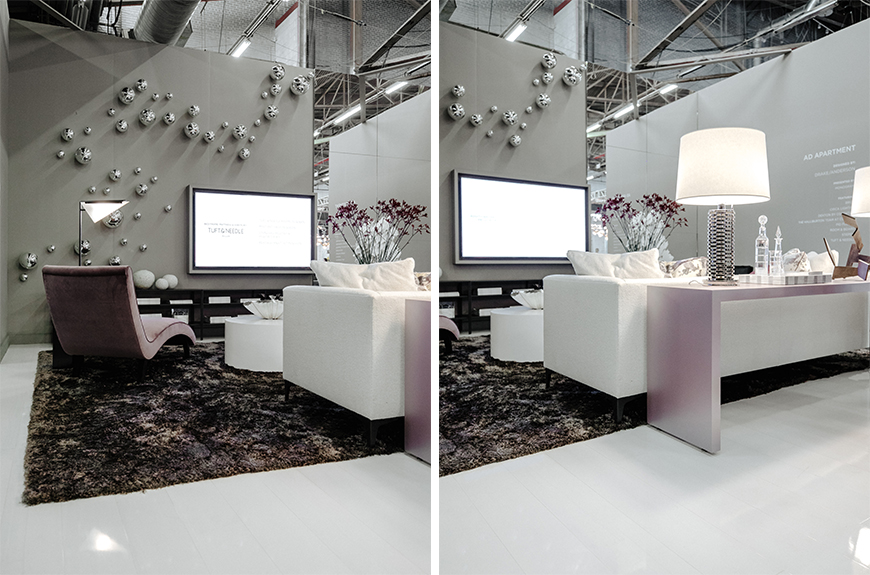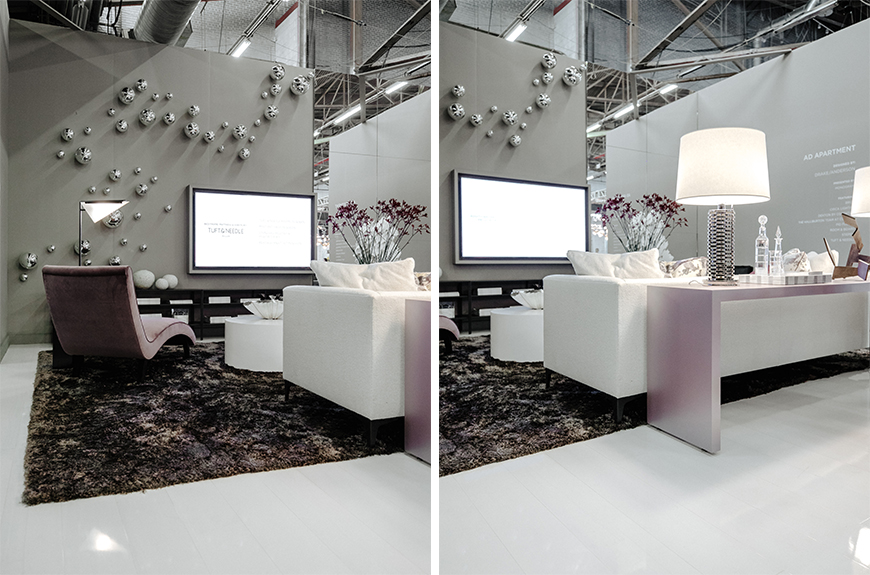 The Drake/Anderson space offered a sophisticated, yet playful setting that was anchored by lush amethyst walls, interesting textures and reflective surfaces that came together for a compendium of creativity for the modern apartment dweller. But, GDG had its eyes a bit lower than the purple walls.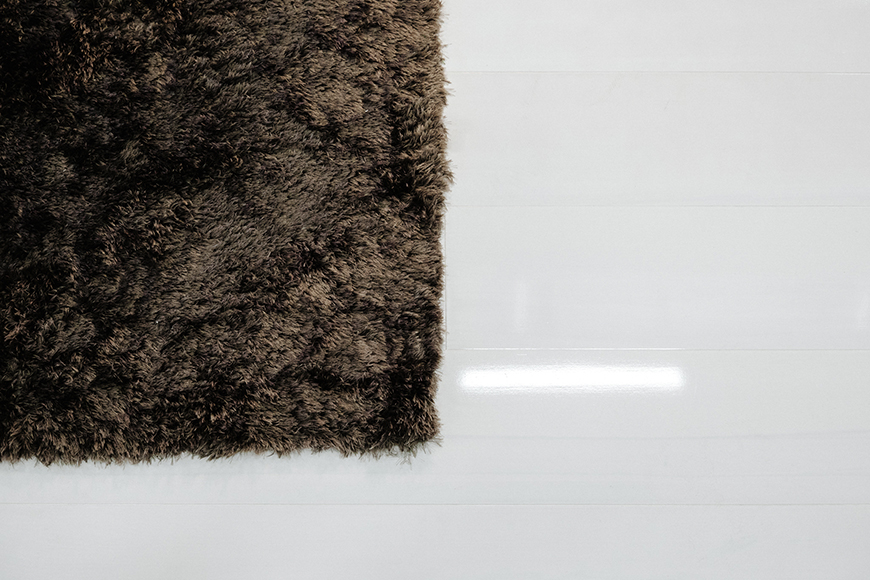 PID Floors was chosen by the award-winning design duo to supply 1,000 SF of wood flooring for the official AD Apartment. The chosen white, high-gloss, pre-finished, engineered Beech floors in "Aalborg" were the perfect "pop" for this thoughtful design. The same floors were also used in a New York City loft, which received the 2015 American Institute of Architects Award for Outstanding Interiors.
"We are so honored to be such an integral part of the curated AD Apartment. We loved working with the talented Jamie Drake and Caleb Anderson and having the opportunity to help build their creative vision," Managing Director Steven Skutelsky said, "That is what we love most – making these design dreams come true!"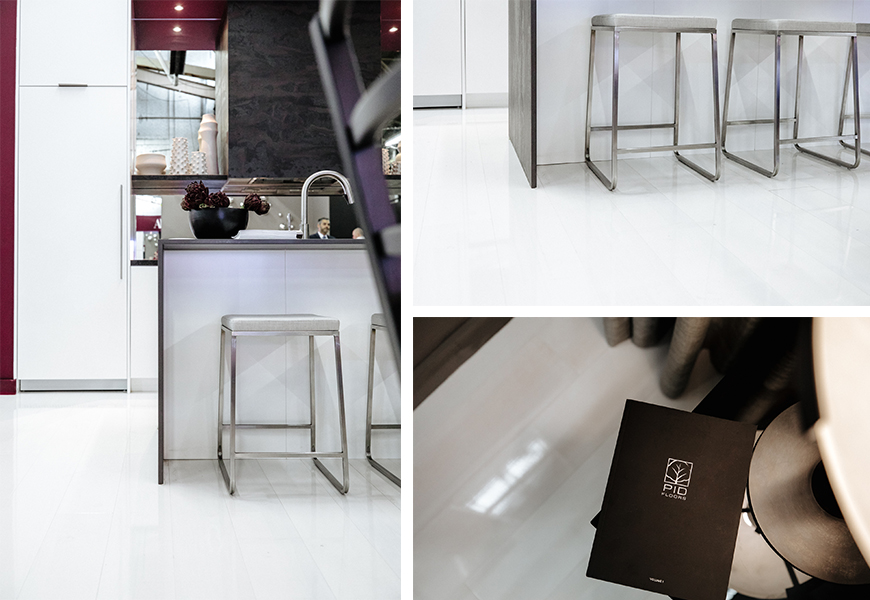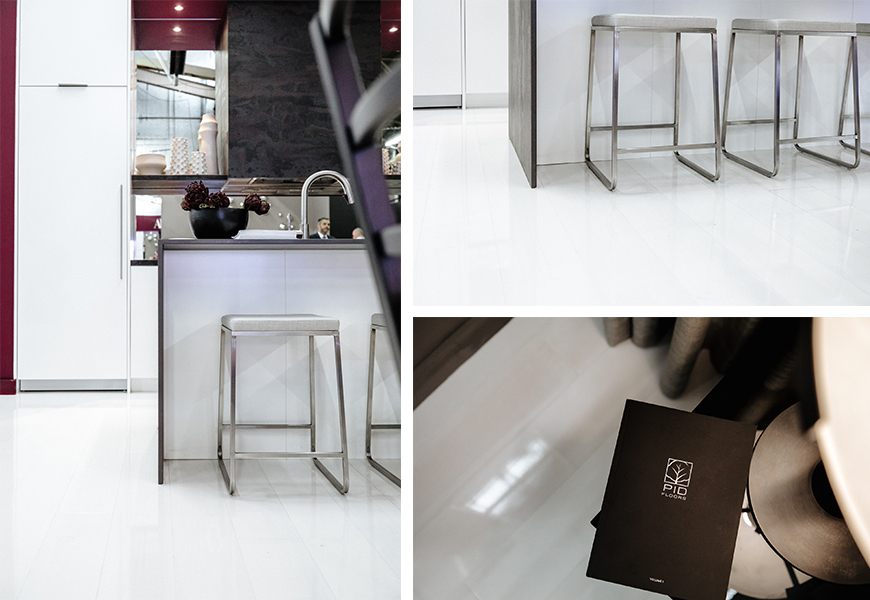 To get PID Floors in your own AD-worthy interior, visit Suite 1500 in the DDB today.