It's hard to believe it's already been a week since WESTWEEK! Although the sky was a bit grey, the cavernous PDC featured the very best of the industry engaged in a conversation on global design. If you couldn't make the trek to the (usually) sunny City of Angels, GDG is here with a comprehensive summary of the day's highlights.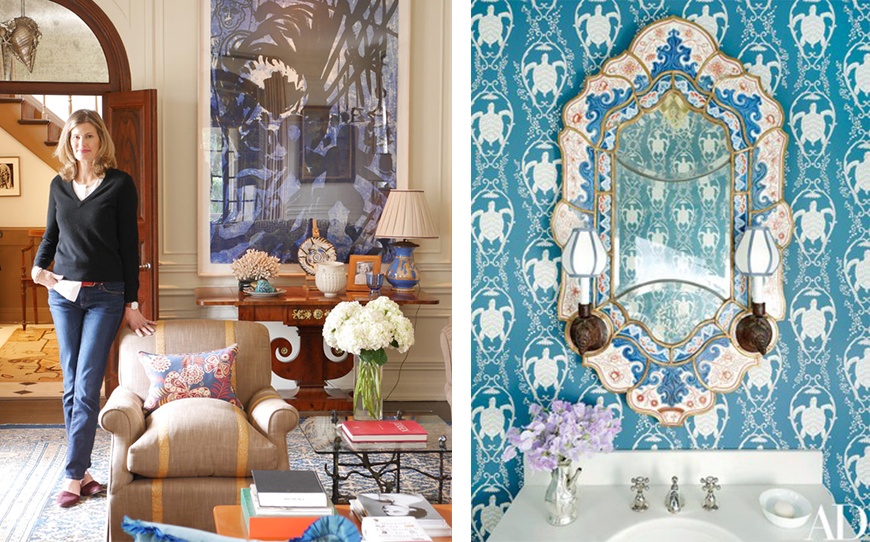 The Opening Keynote, A Global View: Bridging Travel, Style and Home, was moderated by Newell Turner the Editorial Director for the Hearst Design Group, alongside panelist and designer, Katie Ridder. She discussed design as an international language and shared examples within her own home to demonstrate a passion for travel and thirst for continued discovery.
After 20 years of building homes for clients, Katie and her husband, Architect Peter Pennoyer decided to build a home of their own. Travels to "Great Dixter", the family estate of late gardener and writer Christopher Lloyd in East Essex, England, inspired the couple's home in horse country, 1.5 hours outside of Manhattan.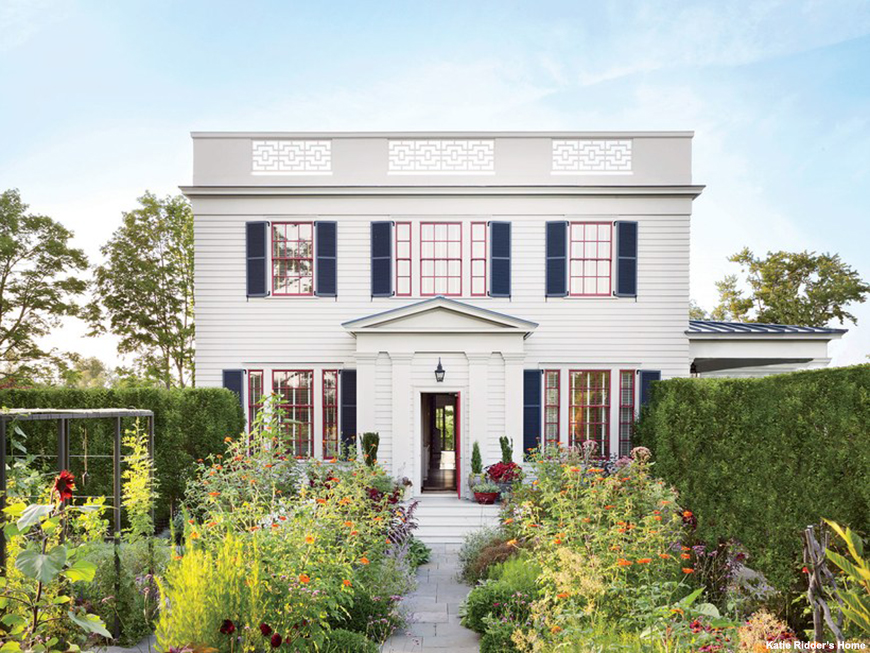 "A landscape architect told me to choose 20 plants and don't go crazy, start relaxed. Of course, I didn't listen and I now have over 100 different species. It does have hedgerow around the garden, so the wildness is contained, which is really important," Katie joked.
Katie also was identified as a notorious "seed smuggler," buying seeds from foreign lands for her home… Shh, don't tell.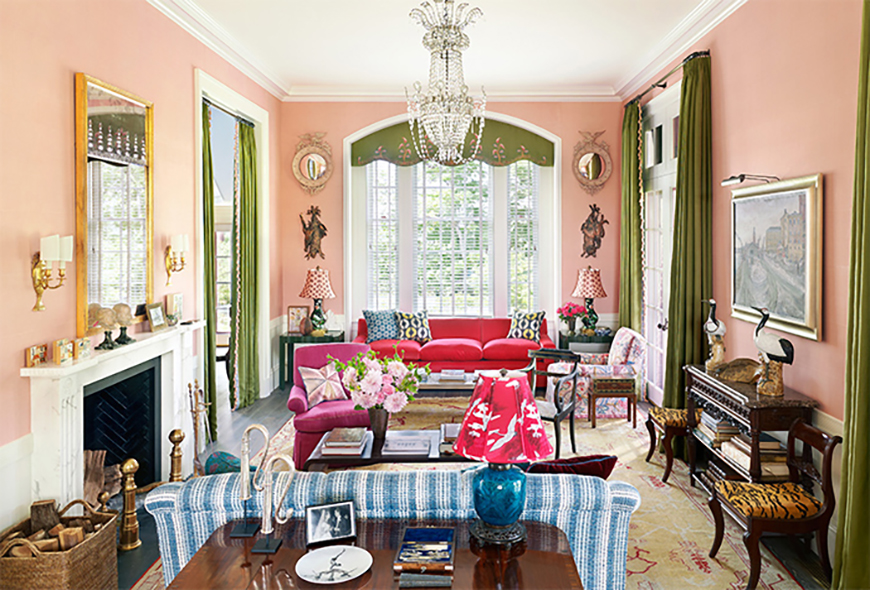 Inside her home is really where the international language starts speaking loudly. Tireless hunting for the perfect shade of pink led Katie to discover a hue she describes as "Indian Pink" by the British heritage brand, Sanderson & Sons, which influenced the entire living room scheme. Traveling through their home, one could find themselves on the grey streets of Stockholm, sensory and bright cities of India, the Hawaiian textile markets, the English countryside and even the Kips Bay neighborhood in New York City. With colors, patterns and textures from Pierre Frey, Christopher Hyland, Clarence house and more, the home comes together to express their unique sense of style and worldly perspective. For a more detailed look at the Ridder-Pennoyer home, check out this feature in Architectural Digest and immerse yourself in this home tour with Quintessence.
"All of the travels are in your head and absorbed from books and experiences, and then they evidently meld into your rooms," Newell pointed out. GDG agrees!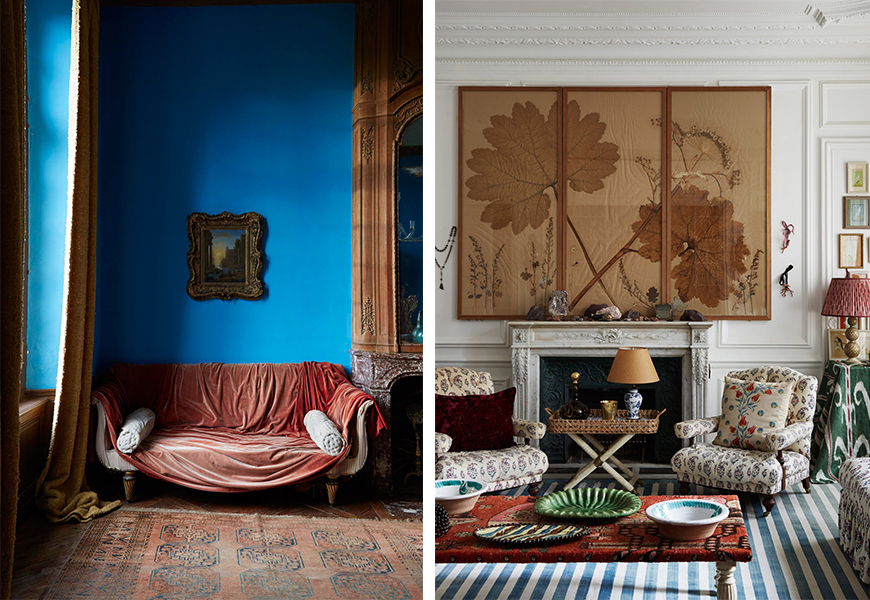 At the Afternoon's Keynote, Miguel Flores-Vianna discussed his book, "Haute Bohemians: A Geography of Life," alongside The New York Times craft columnist, Deborah Needleman. Miguel, originally from Argentina, was summed up perfectly by Needleman as a 'citizen of the world.'
"I am proud to be a citizen of nowhere because we push the envelope!" Miguel laughed.
From a young age, travel has been about the journey, not just the destination for Miguel. He's been saved from Grecian mountains via helicopter after an inclination to climb and walked from the South of France to Spain without looking at the signs, but his most recent travel accomplishment is this book featuring an array of homes with soul.
"I say in the book that all the houses describe a geography of life because I feel that most of these characters live with things that are ultimately themselves. They live in homes that are part of what they've done, what they've experienced in travel, what they have learned, and it's instinctually, intrinsically authentic," Miguel explains.
From a book lover's home straight out of turn of the century Paris, to an Italian Castle formerly owned by a 15th Century Lord, the homes within Miguel's encyclopedia of sorts have big stories to tell.
As Deborah mused, "Miguel, you photograph the spirit of these places. They're so beautifully decorated, but you capture and fall in love with what's invisible."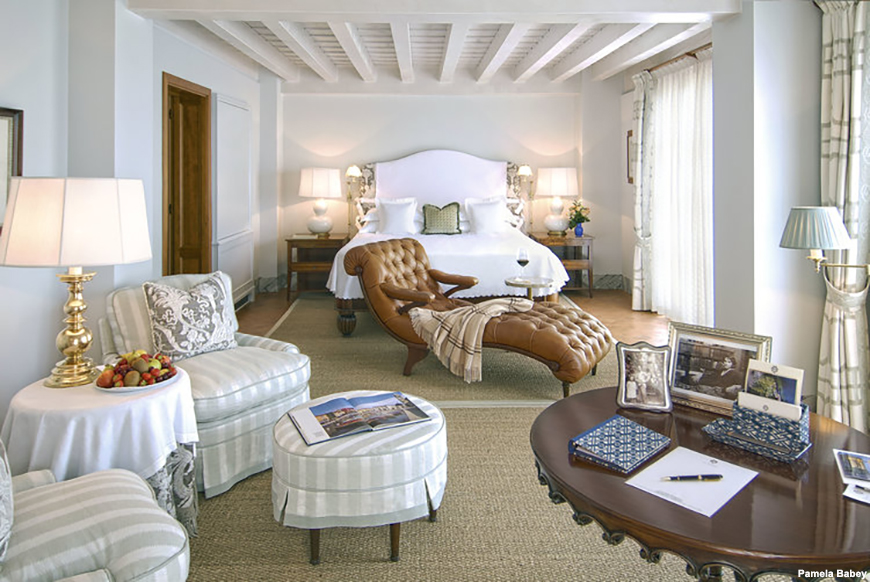 Day two of WESTWEEK kicked off with a distinguished panel featuring Architect Pamela Babey, Gallerists Adam Blackman and David Cruz, and designer Thomas Hamel, moderated by the Home and Design Editor of Robb Report, Arianne Nardo. Something In The Air: The California Effect on Global Design and Style explored each panelist's L.A. journey.
Coincidentally, each is an East Coast transplant that can now say 'West Coast, Best Coast.' Thomas Hamel, moved from Virginia to the Big Apple at age 17 and claimed he "did not want green grass. I wanted concrete and NYC inspiration." From there, Hamel was drawn to Europe and finally to Australia, where he developed his love for California – the launch pad for flights to Australia – opening his eyes to the beauties of the Sunshine State. Now when he visits NYC it's a culture shock, he feels it is tight, dark and small compared to his sunny home.
Each panelist also explained their love for L.A. design and it all boiled down to its openness.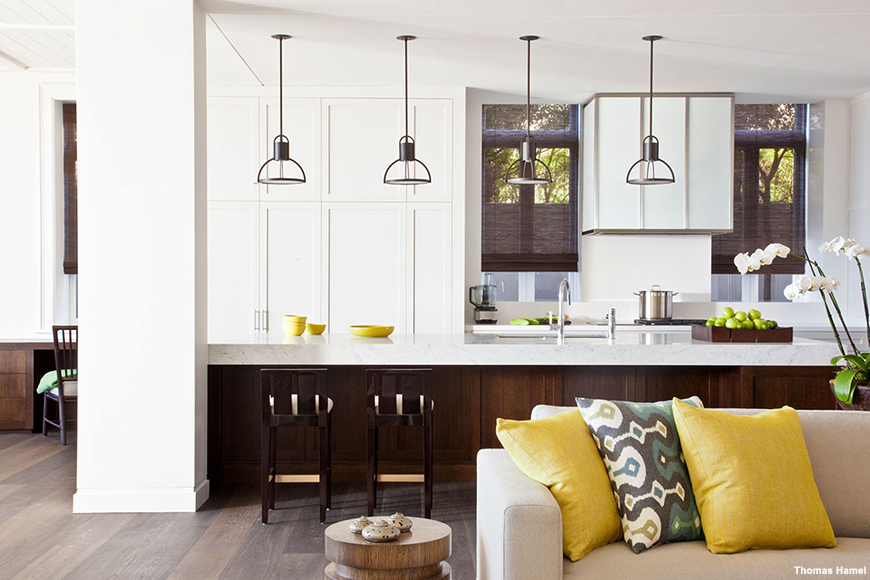 "Californians are sacrilegious. As long as you have some discipline in the back of your head, we're not traditional, so you can play around. We also always want to be first, especially with our technology. Whether it be building the first sustainable home or otherwise, there's real freedom here," Pamela Babey said.
"We're looked upon here environmentally and politically for our 'forward thinking,' which is dire for design as well," Cruz added. "I always felt like in Manhattan, that I needed to get away for the weekend, but I've never felt that in California. We have the space and we have the vision."
The last keynote of WESTWEEK 2018, fostered a conversation on Global Heritage in Modern-Day design between Traditional Home Senior Style Editor, Krissa Rossbund and designers Lara Fishman and Gary Gibson, and Antiques Diva extraordinaire, Toma Clark Haines.
Fishman and Gibson described the roles of designers in the modern age and their duty to their clients.
"You have to be a designer who is also an editor, and an art director, and a therapist, therapist is big – you have to be disciplined and have some restraint because what you're doing is wrangling a client, you're translating what they're saying into the environment you're creating for them," Gibson said.
Fishman agreed and warned against giving the clients too many options.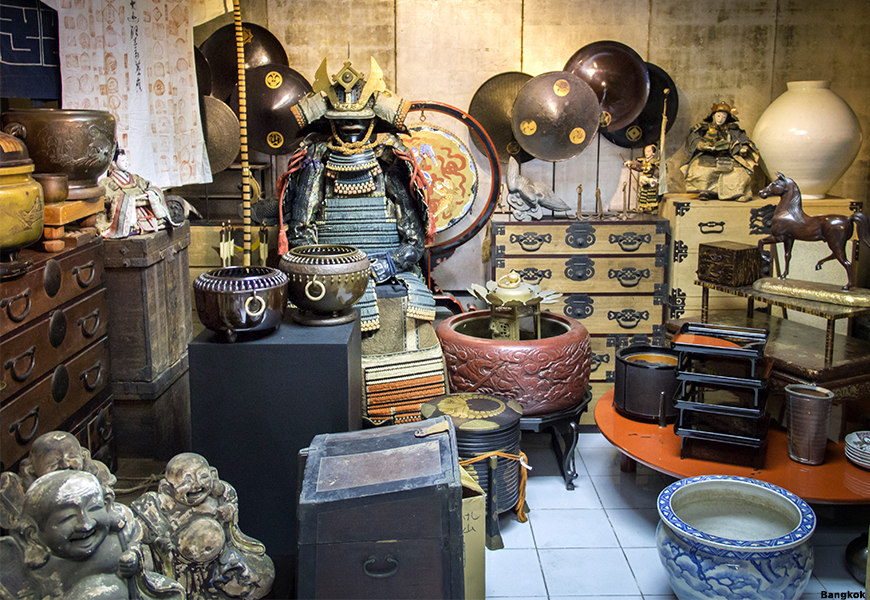 "You can give the clients a few choices, but part of what we do requires the client's trust. The client needs to see this trust and conviction, in order for you to generate your vision as a designer," Fishman agreed.
Toma, although not a designer, agreed and discussed interior designer's superhuman-like abilities that her non-Trade clients cannot possibly possess.
"I was walking with Robert Passal in Italy and he stopped and went into a trance," Toma joked, "I had no clue what we were looking at, but in his head he was designing the entire space based off one item. Good designers see what mere mortals can't!" No pressure!
When it comes to antiques, Toma explains that the modern-age is screaming for antiques in the era of trying to remain unique and expressive. Her rules of thumb for antique shopping: 1) Trust your designer. 2) The right price is the price you pay 3) Use your antiques! If it has lasted for over 200 years, it can survive your little darlings.
For more WESTWEEK coverage read here and here. Stay tuned for Spring Market coverage for DCH and DDB, and don't miss out on WESTWEEK 2019.