Go Design Go summons the magic of confined design year round with its new series, Behind The Glass. We'll take you behind the scenes of the Cohen Design Center's window displays where showrooms imaginatively exhibit their collections every season…
Have you ever wondered what it would be like to step inside Coco Chanel's renowned studio? Enter through the D&D Building's 59th street entrance and look left to experience Bonheur.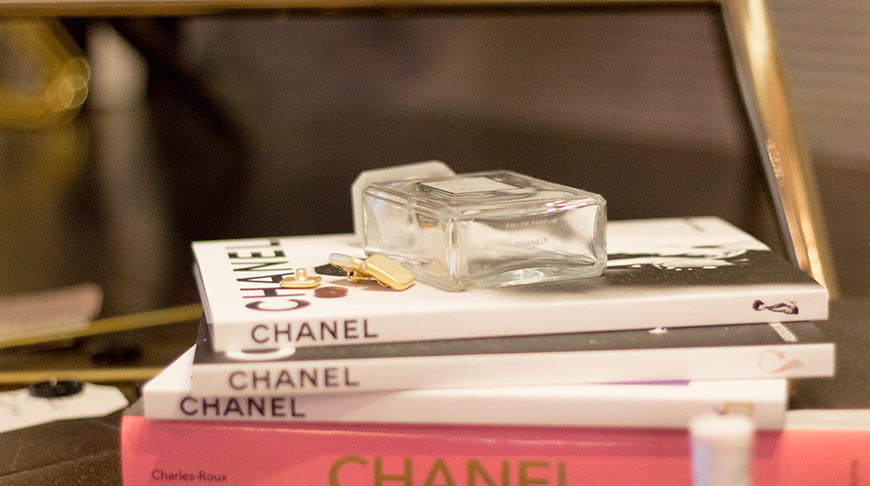 Bonheur, ROMO's summer window display, sends you on a direct flight to 31 Rue Cambon, the birthplace of the Chanel brand.
Alison Groarke, showroom manager and National Visual Merchandiser for ROMO, USA, curates the always impressive seasonal display windows in all of the design centers.
"This display is designed to make you stop and think you're in Chanel's studio and Coco Chanel just got up and left," Groarke said, "We want to give someone an experience and put someone in a moment for 30 seconds."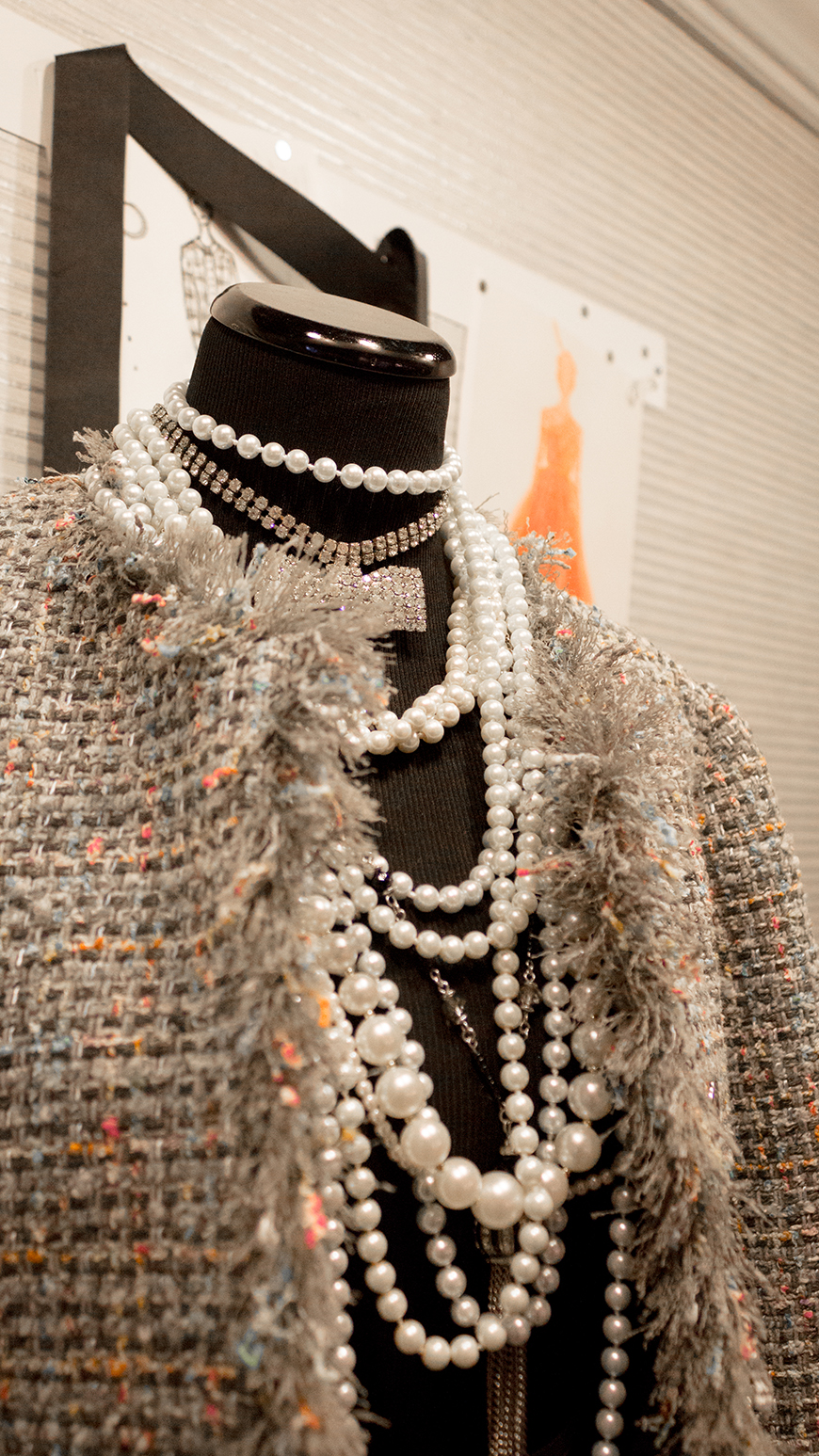 Bonheur is a collection by Zinc Textile inspired by iconic fashion designer Coco Chanel, formerly Gabrielle Bonheur, and features boucle jackets (pictured above) and celebrated color combinations. In true Zinc fashion, the combinations are playful and sprinkled with a palette of pastels and perennial neutrals.
The details tell the story of this design. A partially opened scissor and artistically messy 'closet' hints at the feeling that Coco just raced off to fashion week. Vogue sketches drawn by Sam Simon, interior designer and artist, act as faux Coco creatives. Handwritten tags penned in beautiful scripts by Jessie De Santiago, NYC showroom sales associate, become Coco's hand and transcend human touches.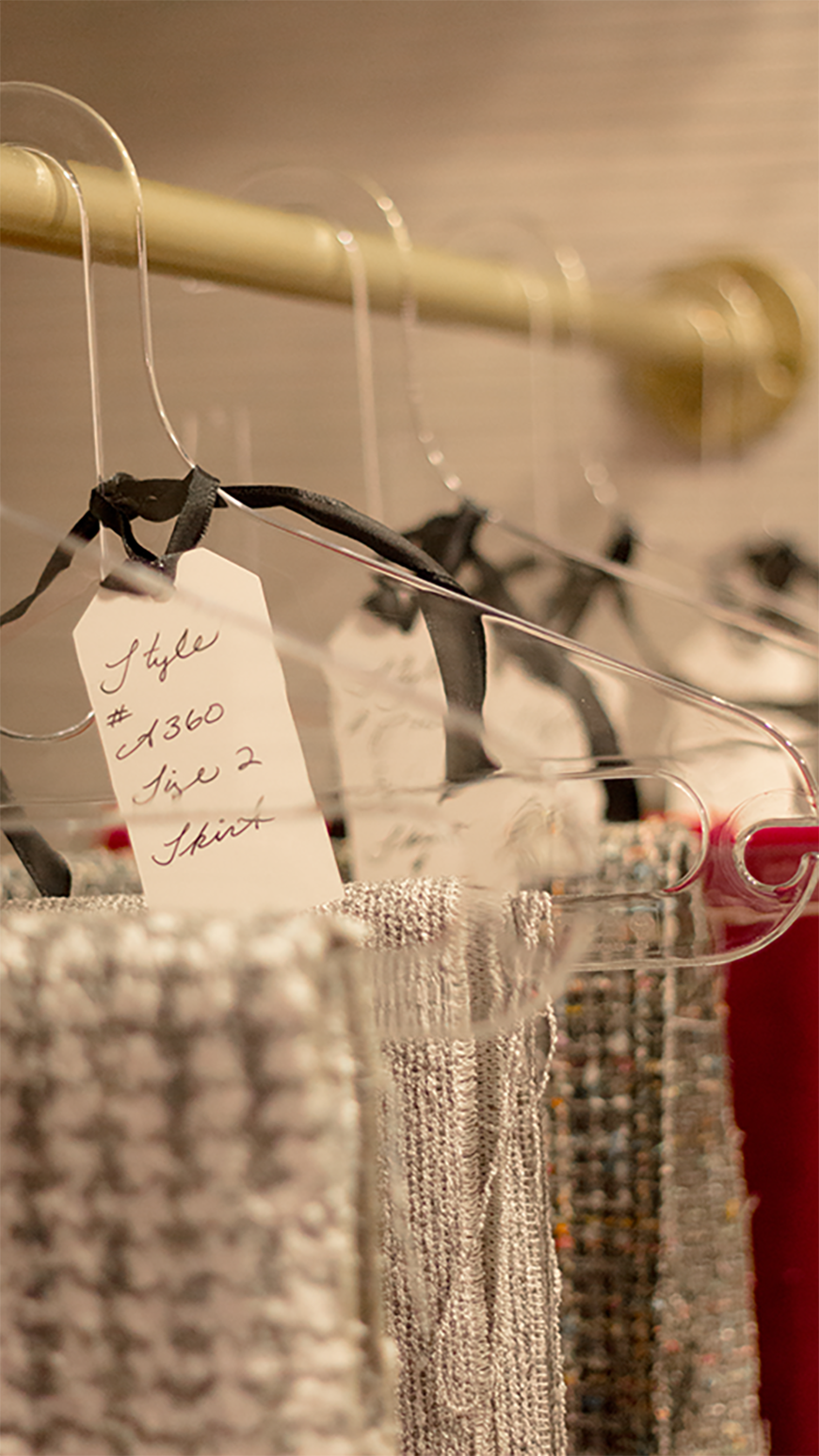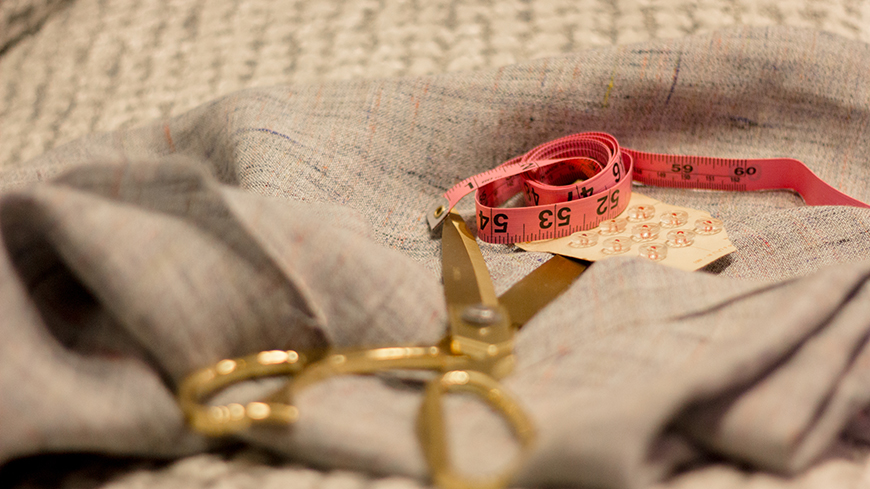 Groarke uses her seven years of interior design experience and business background to create visuals that are "designed for the designer." However, tight budgets and time constricts require a bit more creativity and collaboration.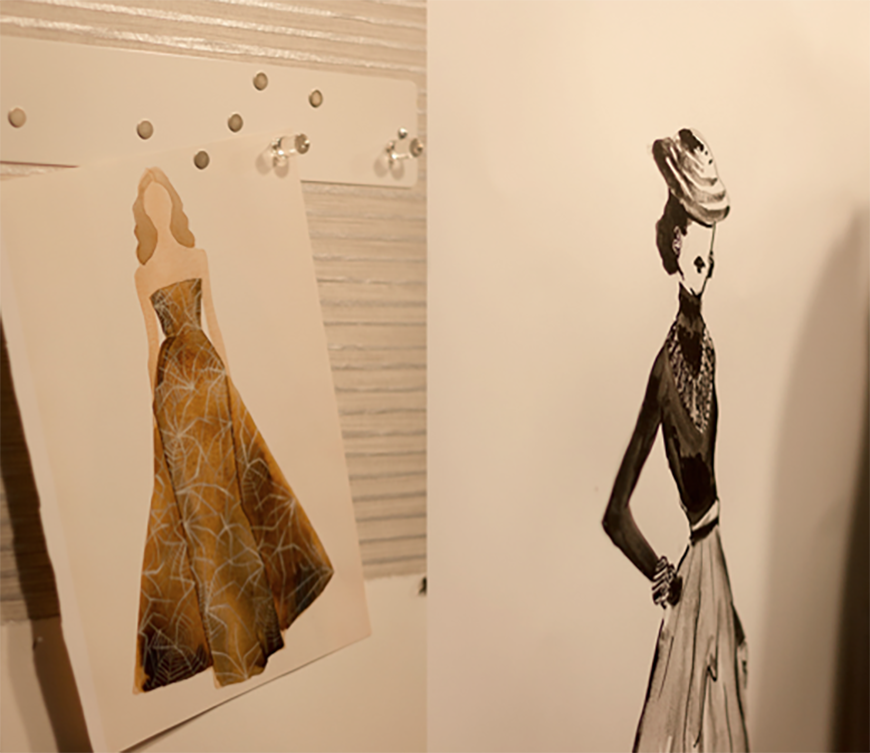 Budgets for ROMO window displays range per project, but are usually between $1,200-$1,500. Groarke has blown up beach balls as pillow fillings, purchased $12 spray-painted 'closet racks' at a hardware store and scoured for $1 books to stay on budget. She also collaborates with "those who do it best" such as their 17th Floor neighbors, Artistic Frame, who fabricated the pieces custom to Groarke's specifications.
"We look for creative ideas that make the biggest impact, without losing the essence of the collection. We tailor the display to the NYC market, when in doubt we add some black," Groarke said with a smile.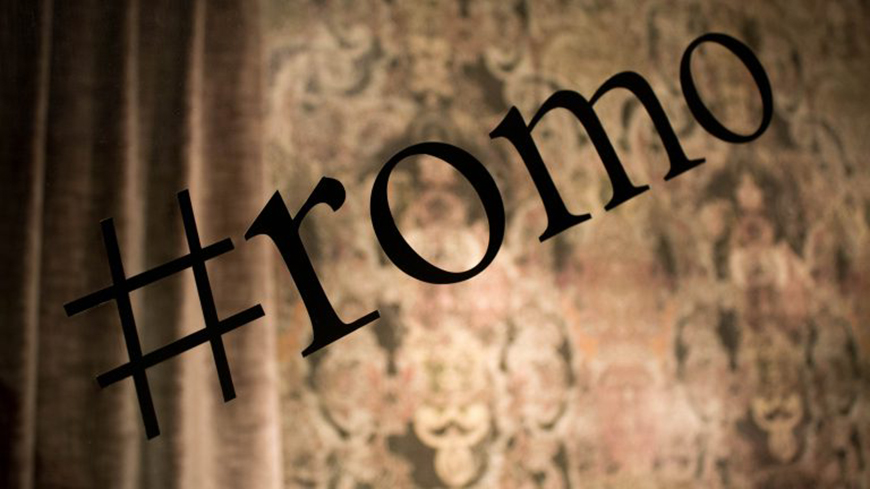 After viewing their window, visit Romo in the DDB, Suite 1703.
Photography by Luis Herrera.