Brains, alien heads and notoriously poisonous jellyfish; not exactly the first three images that come to mind when thinking Lorin Marsh. However, this season's D and D Building window display refines the fantastic and shapes a sense of art tête-à-tête.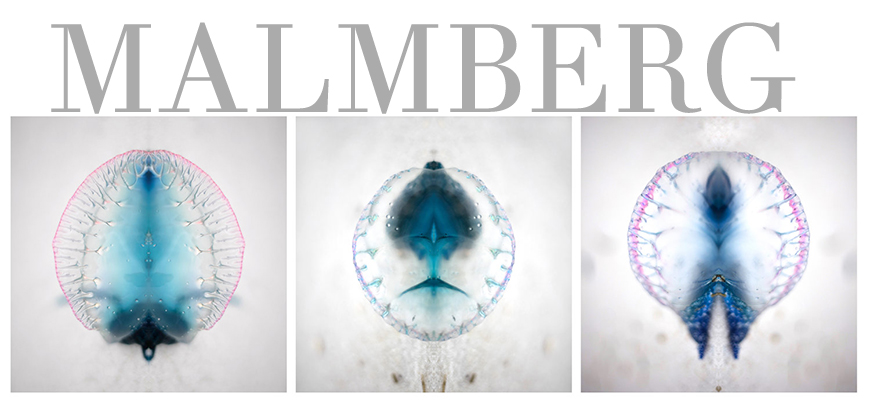 Robert Malmberg is a NYC-based fine arts photographer with Louisville roots and a L.A. education, always looking for a different take, an abstract angle or a unique perspective. The former Quin Hotel Artist in Residences' new collection, 'Man O' War,' encapsulates these phenomena and complements them with a sense of the natural.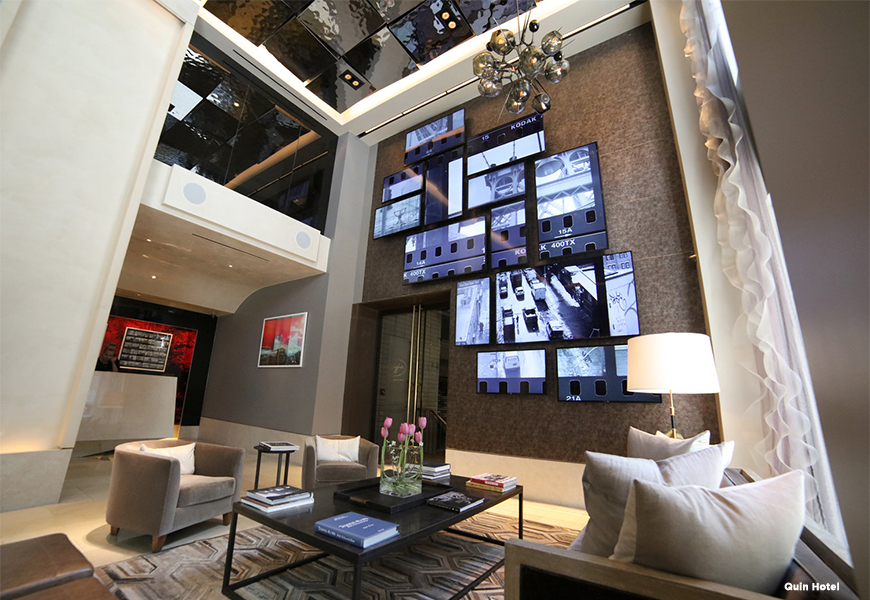 After spending the day at the D&D Building's Spring Market, Art X Design, Malmberg found himself talking to Tom Lampson, the vivacious showroom manager for Lorin Marsh. Malmberg left a card and left the event feeling inspired.
A few weeks later, Malmberg got a call from Caryn Schact, the President of Lorin Marsh. Man O' War, deeply resonated with Schact.
"I loved how the depiction of nature became abstract and interesting – it's reminiscent of looking through a kaleidoscope," Schact said. She described the summer window display featuring the artwork, cool, clean, fresh, relaxed and decorative.
"This collection is not too literal. People can see something different in it, though it wasn't necessarily intentional," Malmberg said.
The shooting of these stingers was as unintentional as their abstraction. Malmberg called it, "one of those happy accidents."
During the winter, in his home state of Florida, along the Gulf, the white sand beaches of one's dreams flood with struggling Man O' War jellyfish. They wash up, dying a sort of striking death, their blue complexion fading against the bright white backdrop. As Malmberg's niece and nephews attention span for seaside portrait shots waned, his photographic eye wandered and landed upon the expiring jelly.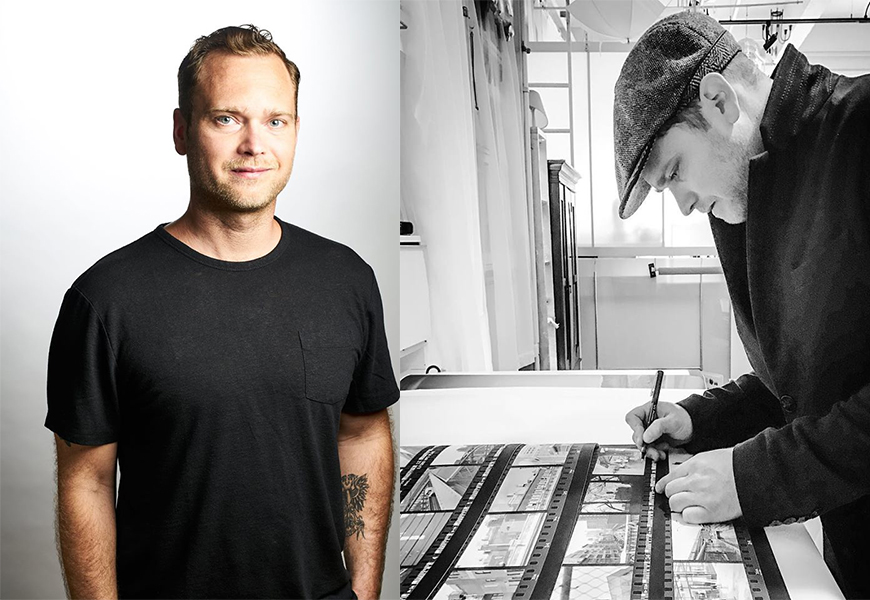 "The best things happen when you're not overly concerned," Malmberg said regarding the moment. "It was neat to shoot some organic still life with a scientific element as an abstract way of looking at nature up-close that wasn't cheesy."
The photos can hang like a triptych mix (seen in the display window) or stand solo, which makes these photographs so entrancing and flexible within the interior design community.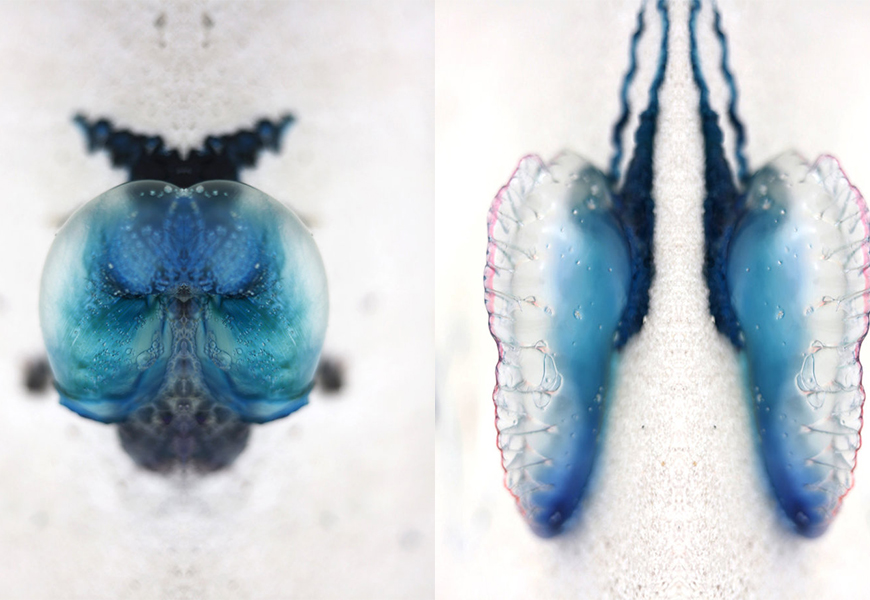 "They [the photos] feel really alive even though the subject is dying on the shore. These are scary, poisonous jellyfish, yet their death is sort of beautiful, and can live on forever," Malmberg said.
The symmetrical elements and mysterious construct of the collection combined with Malmberg's fine art touch bring people together, as much as it ties the room together.
"People see different things when they look at them, people can be together in that organic oceanic feel that allows for artistic conversation," Malmberg said.
Although Malmberg's pieces have been placed in bright and chic locations such as the D&D Building and the Quin Hotel, his other projects appreciate the historic aspects of photography. Inspiring portraits are made somehow even more-eye catching via a process called collodion photography. Malmberg is at once an artist and a visionary, making this "aged" effect wonderfully timeless.
For more on Robert Malmberg, view his latest project, the breathtaking "Butorfleoge," and the interiors that come alive with his large scale fine photography works.