Some people are just born with an innate curiosity and aptitude for the creative. They go further than the norm, challenging the status quo on renderings, materials and perspectives. A few of these unique artists work for Pollack.
The humble beginnings of many luxury prints and fabrics start with an original idea, and Pollack's SOHO headquarters and design studio allows their artists the space and freedom to create inspiring designs stemmed from innovative sketches.
Rachel Doriss, Pollack's VP Design Director, has a flair for artistry in her DNA. A weaving master, Doriss honed her knowledge of textile design and construction during her childhood summers spent weaving alongside her aunt. Doriss and her talented team of designers, Molly Haynes, Chase Taylor and Jenia Myagkov took GDG behind the scenes of their latest collection, Piece by Piece and gave us a peek into Pollack's authentic creative processes.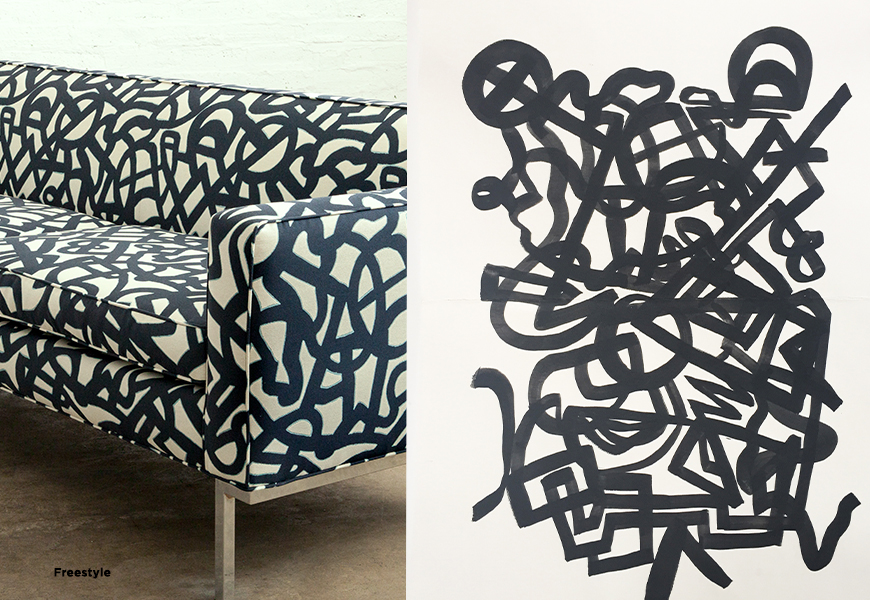 With all the digital resources available at a textile designer's fingertips, Doriss and team still take the time to hand-sketch the embroidery and hand block the print before repeating any design with technology, setting them apart from many of the competing studios. Occasionally, the team will have artistic 'free days' where pattern proofs are created with the likes of unique tools like pencil erasers dipped in ink or tape marks picking up ink pigments.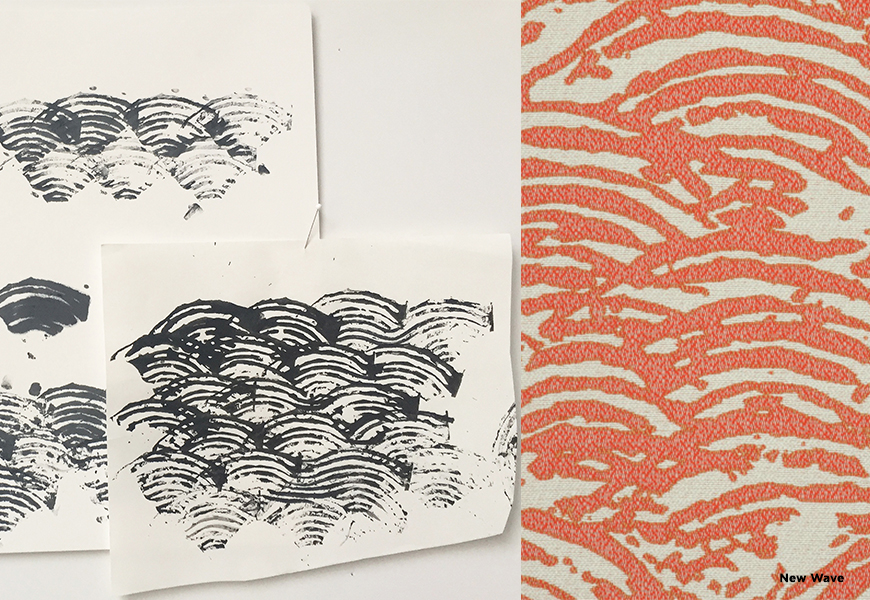 The names of Pollack collections also feature a playful and explorative philosophy. Two of the patterns within the Piece by Piece collection feature names with an inspired meaning. Sadie, a chenille yarn with a long pile was named after the owner's dog and inspired by her fluffy coat. Tea Time, another Piece by Piece favorite, featuring a three-yarn weave with a dainty foulard pattern of circles and hexagons, was inspired by a tile that Doriss came across in her travels to India. With each new collection, Pollack takes certain care to not repeated the names for at least 30 years, though they have yet to repeat any.
Piece by Piece follows in the grand tradition of creativity by reimagining old-world techniques with modern systems for a group of unique and quintessentially Pollack fabrics. This impressive collection has 14 pieces that feature a range of weaves, colors and material.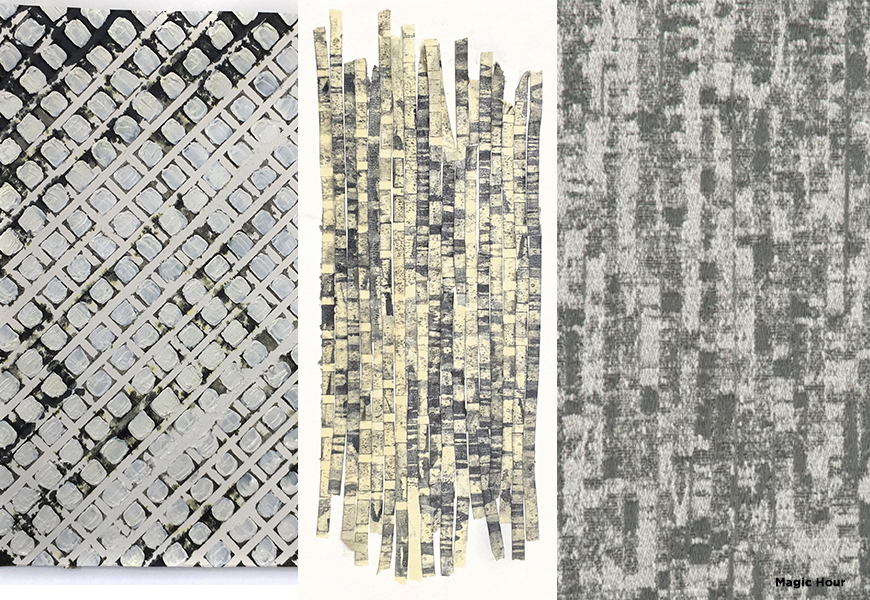 Magic Hour, which unearths an organic collage of brushed, watered squares that dash vertically, was created using the aforementioned tape & ink technique. A pattern was drawn on paper, but the original plan changed when Doriss and her team discovered the interesting ink markings on the tape they had stuck on the page.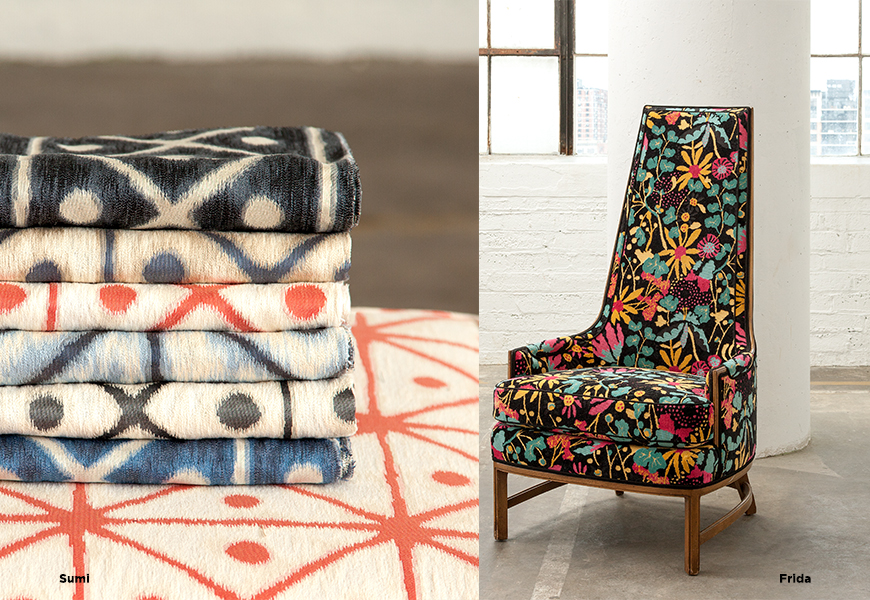 Sumi, another design within the collection, features quivering brushstrokes of saturated color and was inspired by the traditional Japanese drawing and calligraphy of the same name. The Balinese tool used to create the design was first dipped into wax, which resists the dye, as the linen picks it up. 'Frida', while woven on century-old French looms, is kept modern with a graphically bold and colorful motif.
Explore all the wonderful elements of Piece by Piece including, Block Party, Charm, Metalsmith, Oona, Piece by Piece, Lola, Basic Instinct, Dappled Velvet, and Entwine at Pollack's showroom in the D&D Building, Suite 1722, in the PDC's Donghia Suite G196 and the DCOTA's Donghia Suite C-250.