Nate Berkus' new home collection, Well-Traveled, greets you at the door. The celebrity interior designer outfitted Kravet's entry vignette at the DDB with his worldly patterns and prints in plush chenilles, linens and velvets to create a collected and layered aesthetic to build upon for a lifetime.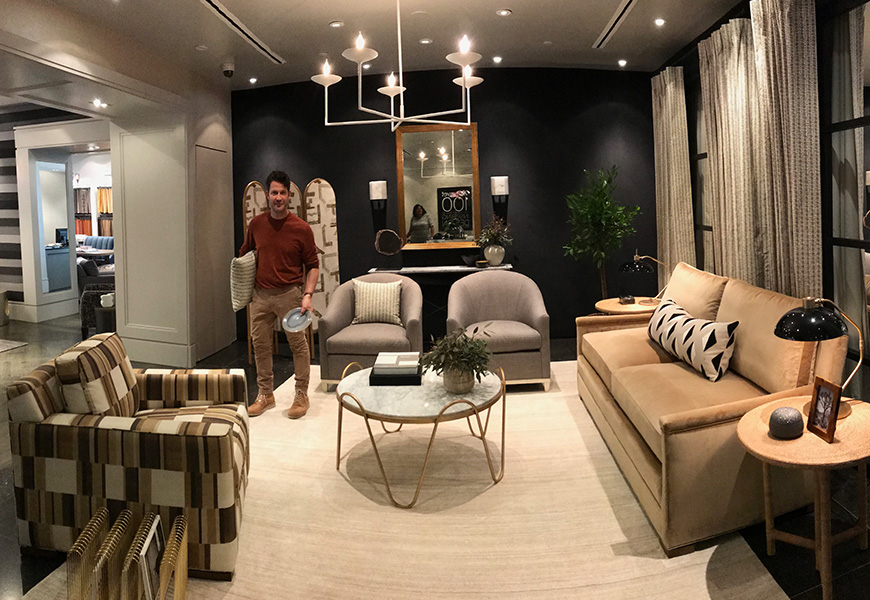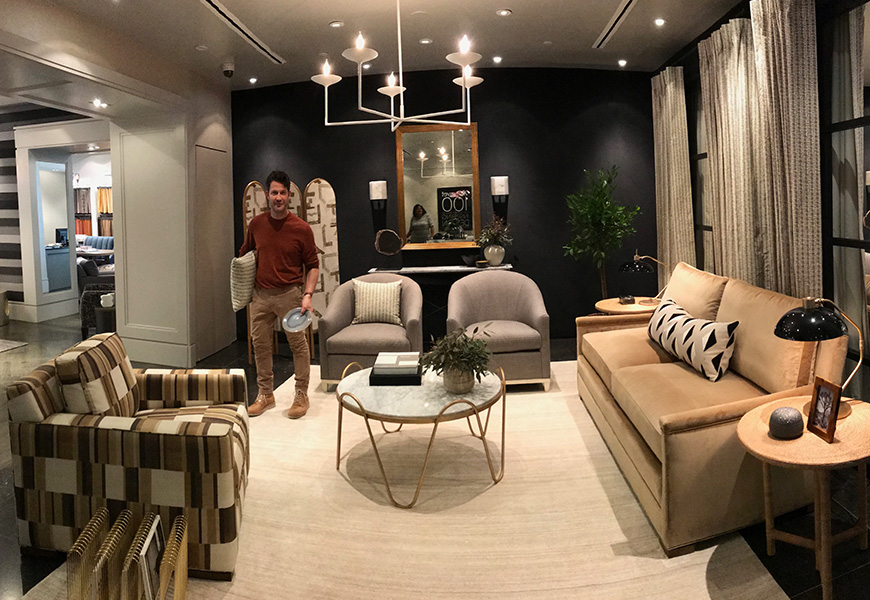 (Above) Nate Berkus putting his finishing touches on Kravet's showroom entrance
"I really wanted to create a collection that felt unexpected," says Berkus. "I wanted to give permission to explore texture and pattern in a way that lets people tell their own story, rather than dictate what should be in their home. We explored weaving techniques from around the world and also mined museum exhibits and archives for pattern inspiration. My goal was to create the perfect balance of curated pattern, technique and texture."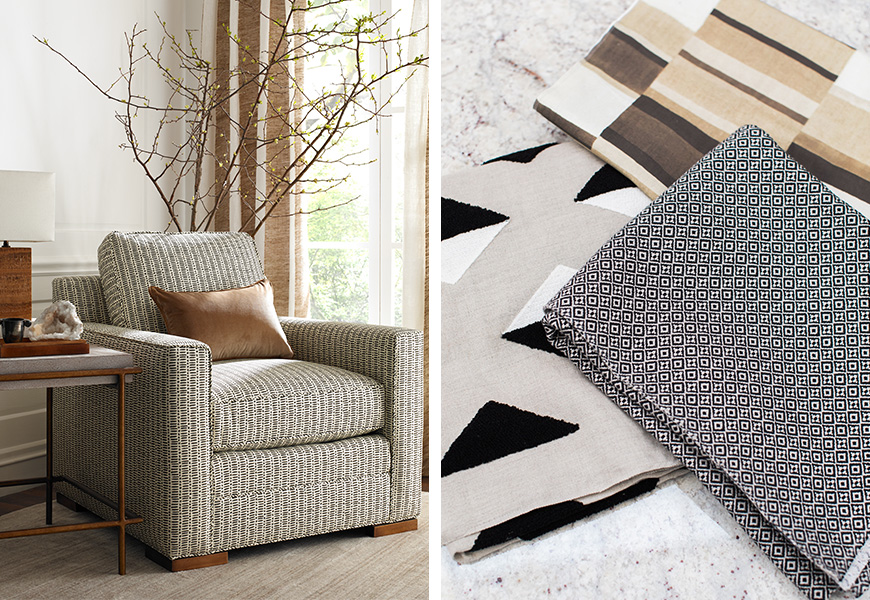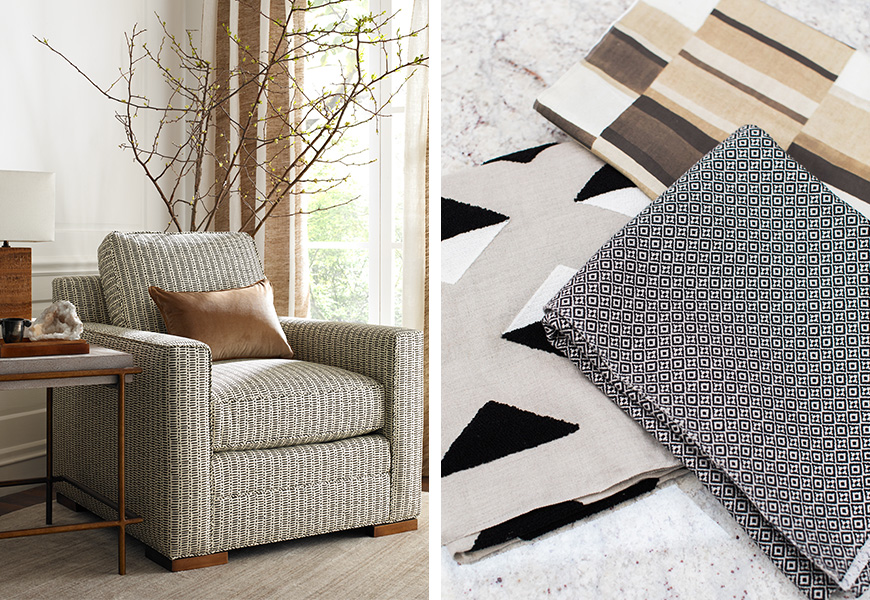 Well-Traveled evokes a close-to-home and down-to-earth feeling, one that will make Kravet's guests want to get cozy and put their feet up in the new entrance.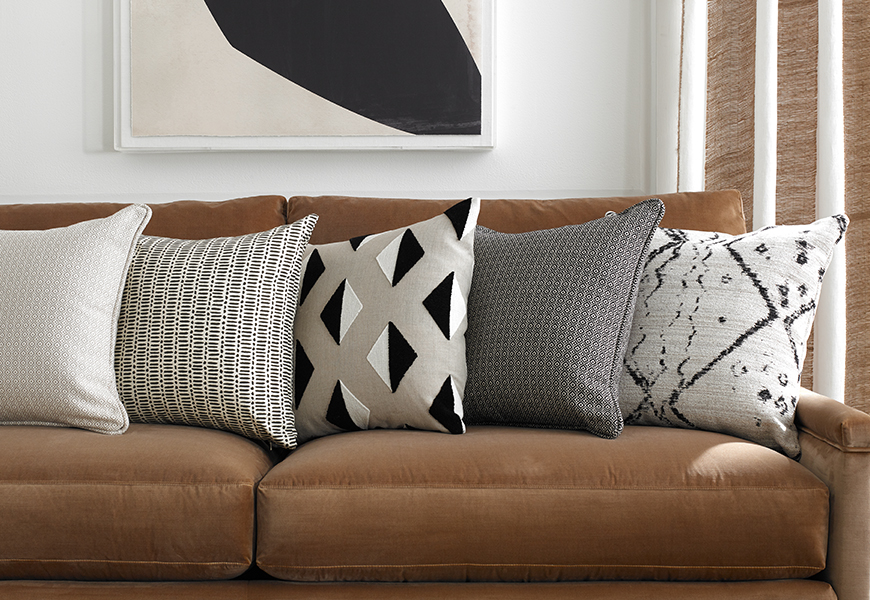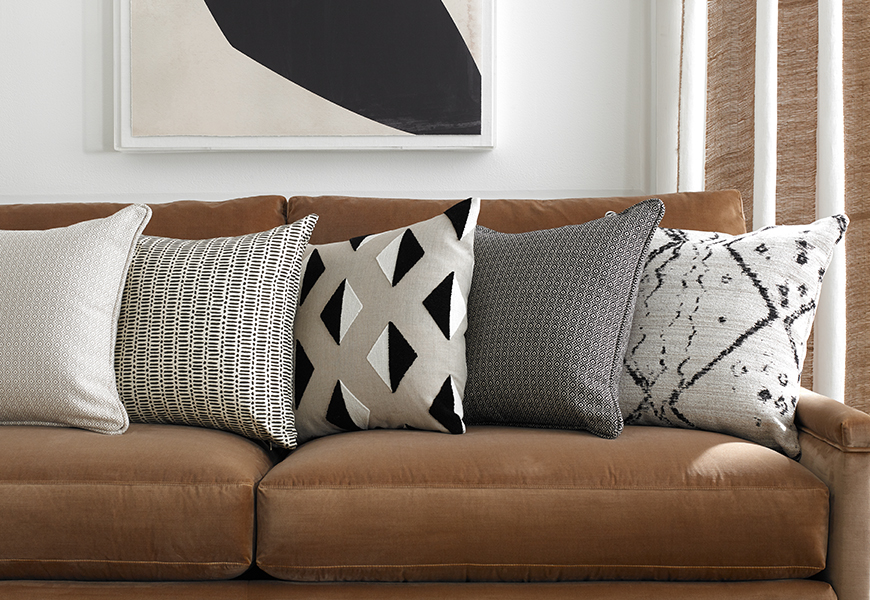 Berkus' patterns are dynamic yet neutral enough to combine various other prints, colors and styles. Berkus wants clients to create their own unique story in their home with the help of his pieces. "My hope for this collection is that a certain pattern or colorway will resonate and will help add another layer to a room," says Berkus. "Textiles introduce pattern, but for me, it's the texture that really elevates a room and adds personality."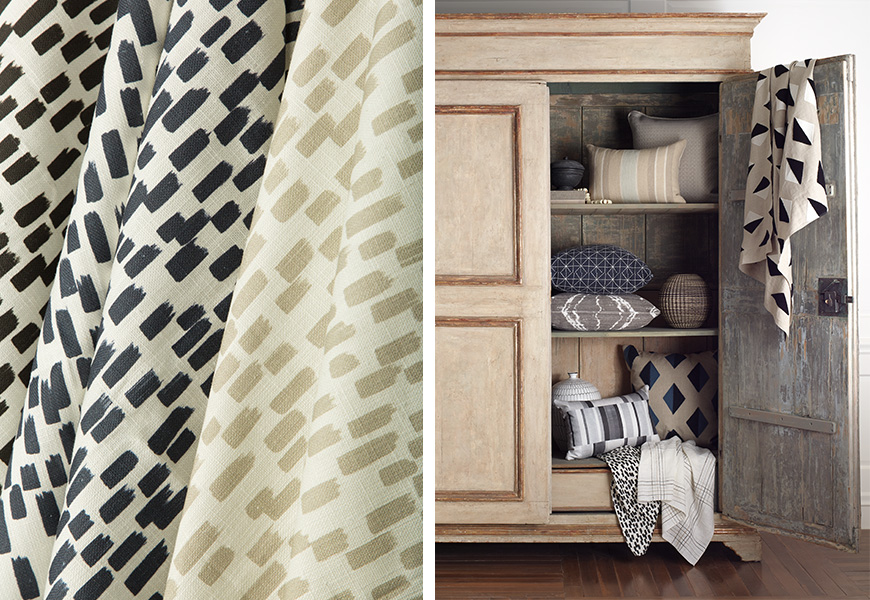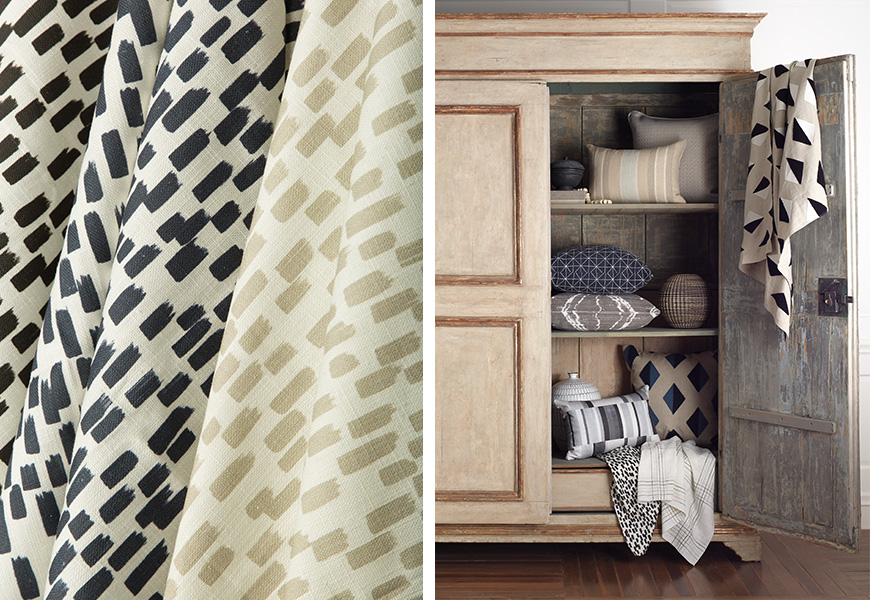 Even some of the textile names speak for the collection– Globe Trot, Dessau, and Adaptable, to name a few. The collection juxtaposes wanderlust with nesting, creating a decorated space reflecting your adventures.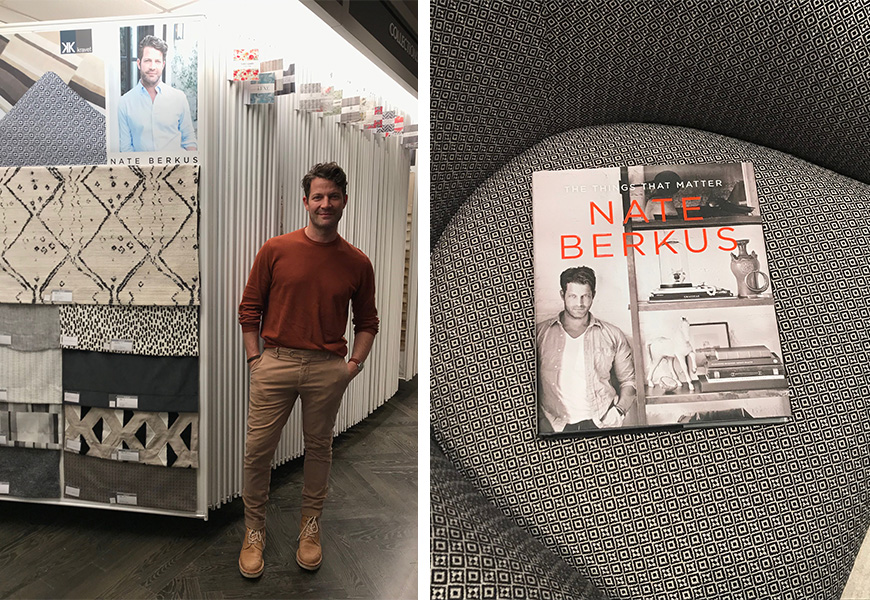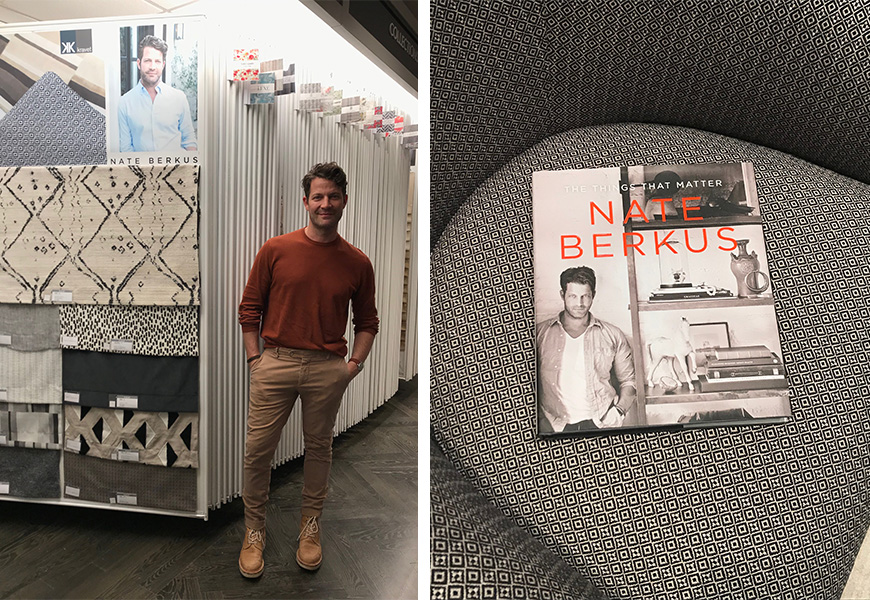 Berkus arrived at the DDB mid-June to arrange the space to his liking and add finishing touches. Kravet is so excited to have Berkus give clients the first impression of the summer.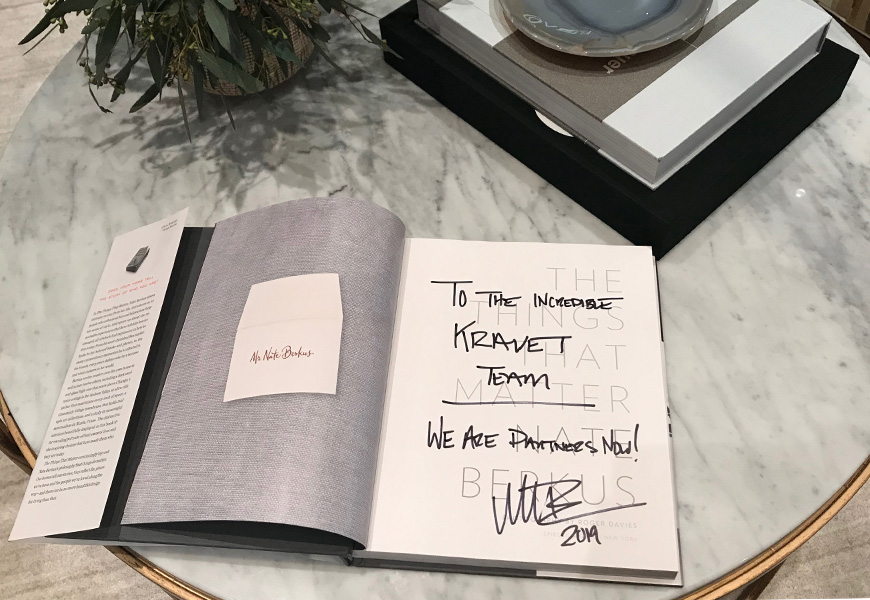 Click here to see the full Well-Traveled collection and make a visit to Kravet at the D&D Building, suite 1202, to experience its attainable appeal.