To Ray Booth, feeling is equally important to understanding interiors. Trained as an architect, this designer's distinctively elegant, strikingly evocative spaces exude modernism while also reflecting a sense of place and history. Open-plan interiors are harmonized with surrounding landscapes within Booth's debut monograph published by Rizzoli, which has been two years in the making, but demonstrates almost 20 years of experience.
Within this book is Booth's most celebrated Nashville residences and never-before-seen projects in Palm Beach, Louisiana, New York, Texas and the Hamptons. Among them is also Booth's Nashville home, filled with the influence of Frank Llyod Wright, the Prairie School and a touch of traditional materials from glass to masonry.
From furniture that doubles as architecture to captivating displays of art and mirrors, this book is filled with not-to-be-missed content. But first, hear from the author himself as Ray Booth shares behind the scenes background for Evocative Interiors with Go Design Go.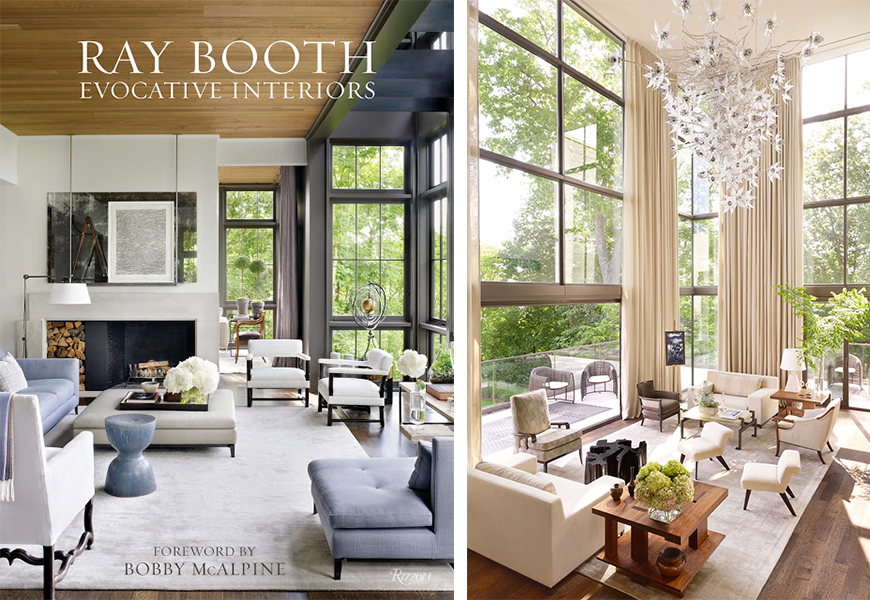 Holly Speck, Editor: How excited are you to release your first book! Has this been a project in motion for a while?
Ray Booth: I am thrilled to have the book out… in truth, I thought 'I don't have enough work to put together a book,' but I was lucky enough to be working with Jill Cohen on the group McAlpine book 'Poetry of Place'. Jill had also helped us on the re-branding of our company and website and was familiar with all my projects and insisted I was READY! So, thanks to her we started down that path almost two years ago. We worked on both books simultaneously so it was a bit intense, but lead to a more efficient process.
HS: What goes into creating a monograph? What was a big challenge, what was a great success?
RB: I will say that the biggest challenge was to take what I and we do creatively and intuitively, and put that into words and define your process. It is a cathartic exercise. But in the end, I think it really helps you hone what you most care about and how you strive to work. The end is you realize you have something that you can share that is not just in your own head and intuitive process. It is also wildly gratifying to look through the book and you can offer it as a reflection of what you care deeply about.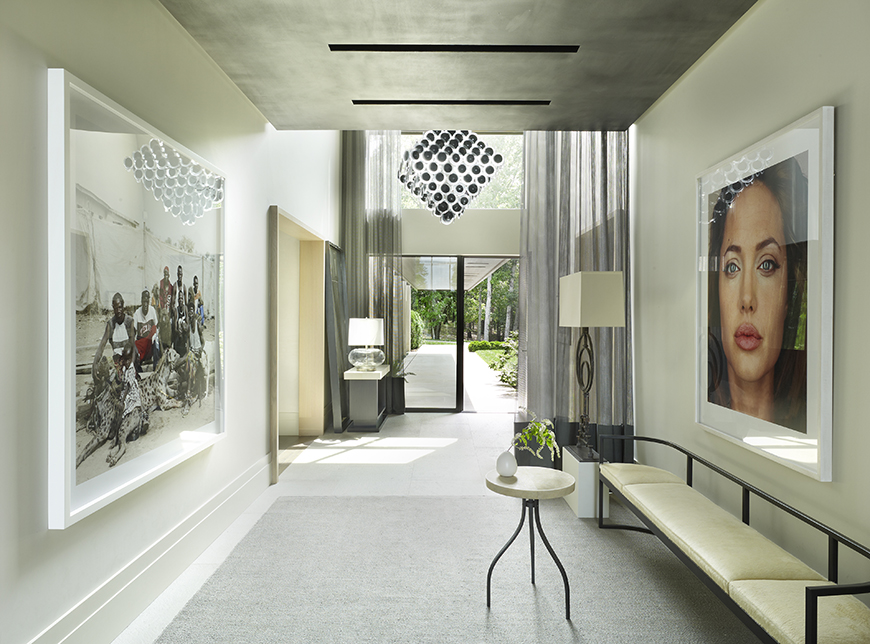 HS: What's the meaning behind your title Evocative Interiors? What makes a space evocative?
RB: If you FEEL it rather than UNDERSTAND it…. I also think understanding and respecting context is critical in accomplishing an evocative home.
HS: How do you recommend styling spaces with a feel for modernism that also hold a sense of place and history? What's the secret?!
RB: Never follow all the rules. Even in a modern context, we need to find opportunities to interject another point of view and perspective. It is only in this way might spaces remain fresh and unexpected. If you only give folks exactly what they are expecting they might just get bored!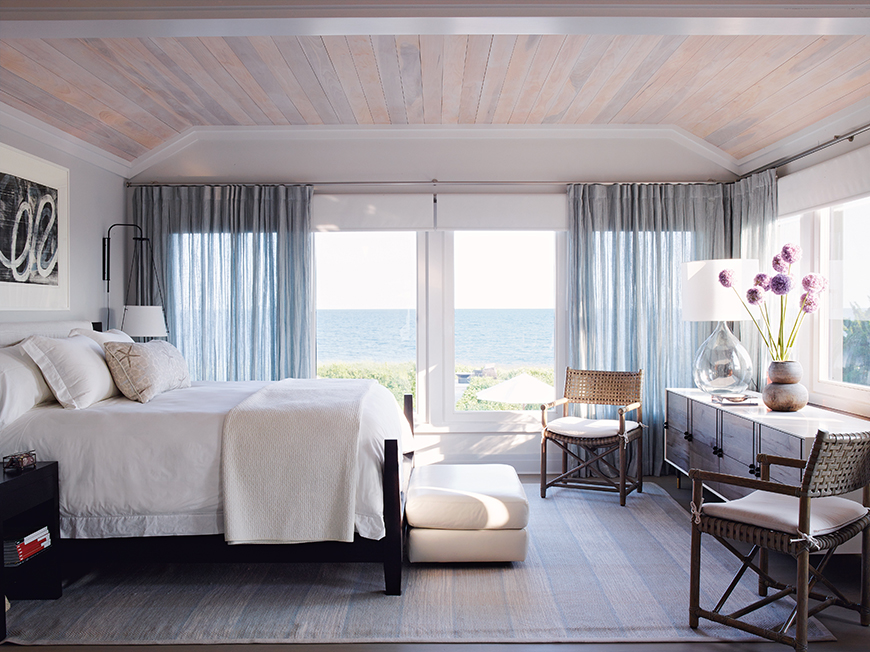 HS: Which project(s) depicted in the home are your favorite(s) and why?
RB: I can't say that any are favorites… I have relationships and stories with each job and each client. Every one of them is different. If I have a favorite it will always be the next one that walks in our door! In truth, I will say I am happiest with the projects in which I can affect change on the architecture and interiors, just because it allows me to exercise all my muscles.
HS: Where did your love of traditional materials extend?
RB: I love materials that stand the test of time…. Never ones that are too trendy or will be out of style in a year.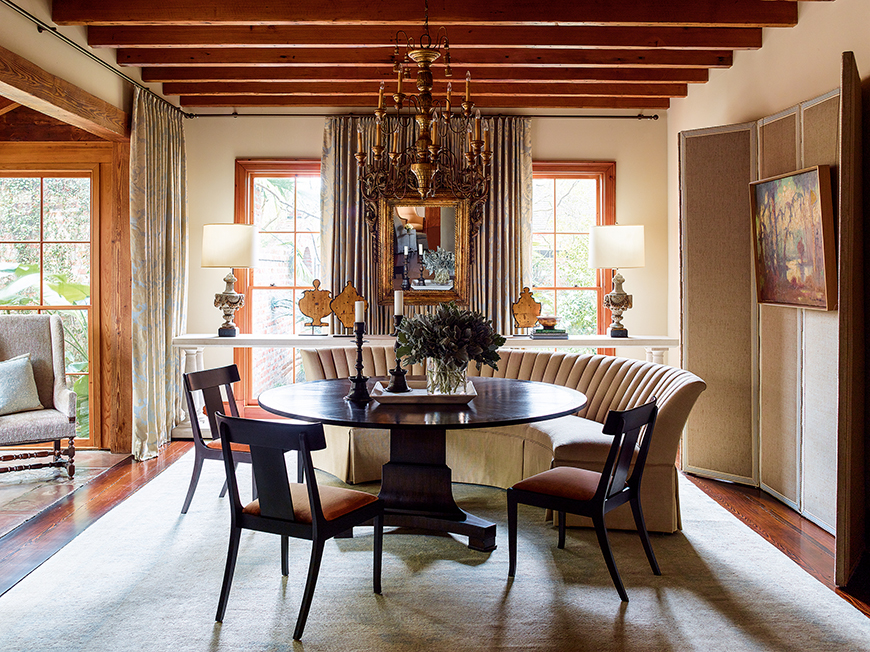 HS: What are some of your tips of finding a "marriage" between person and place?
RB: Be curious, ask the odd questions that don't just pertain to the program and pragmatics of a home. Ask about where people have met, where they vacation, what was one of their happiest moments… I even like to get to know them well enough to know what will break their hearts. It is only by truly knowing our people that we can design in a way that moves them.
HS: How does your 'best of both (Southern and Northern) worlds' mentality inform your design aesthetic?
RB: I understand grace, accommodation, nature, tradition and nurture from the South, but I understand honesty, practicality, and invention from my Northern worlds.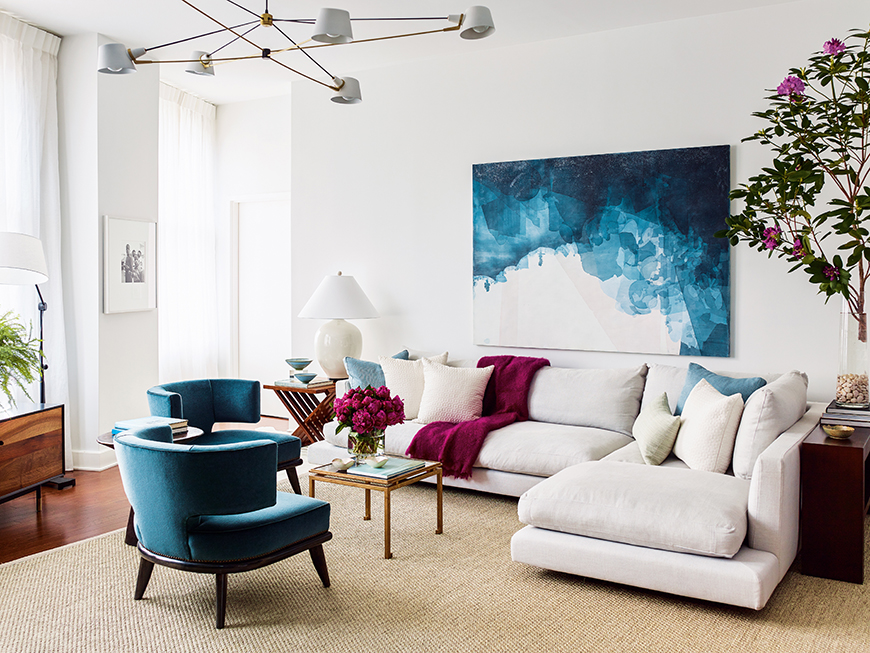 HS: What is one thing you'd like readers to take away from your book?
RB: That all of us can and should strive for our homes to evoke emotion and be grounded in meaning.
Fuel your design senses today with Evocative Interiors available within the Assouline bookstore within the DDB and PDC!