Wanderlust and the great outdoors go hand in hand, especially when it comes to tropical paradise. During the D&D Spring Market an array of premiere panelists will discuss faraway travels and outdoor oases, but two particular panelists also put it on paper.
Sandra Espinet is a sought-after interior designer and lifelong traveler, who represents the epitome of relaxed luxury and casual international style. Her design work has transcended cultures, finding inspiration in the international, and now her book allows for viewers to do the same. Following the success of her first book, "The Well-Traveled Home," Espinet debuts the next chapter of her work as an author in her latest book, "Barefoot Luxury."
Our other design author extraordinaire (and journalist, magazine editor, book editor, travel writer and photographer) Janelle McCulloch, has a new book "Gardens of Style: Private Hideaways of the Design World," which has gone No. 1 in Amazon's Garden Design section, and showcases fifteen tastemakers and their varied gardens. One of which is AD100 designer Jeffrey Bilhuber, who will be speaking on her DDB Spring Market panel Inspiring Gardens of Iconic Designers, from 3:00 PM – 4:00 PM in Scott Group Studio, Suite 411. From 11:10 AM – 12:00 PM, Espinet will sit on a panel with interior designers Kristen McCory and Keith Baltimore, along with landscape architect Keith Williams, sharing her anecdotes from Mexico to Manhattan in Barefoot Luxury Living, Robert Allen, Suite 305.
Espinet and McCulloch, share insight on their books, tell their own design stories and discuss the inside and out of D&D's Spring Market Al Fresco theme: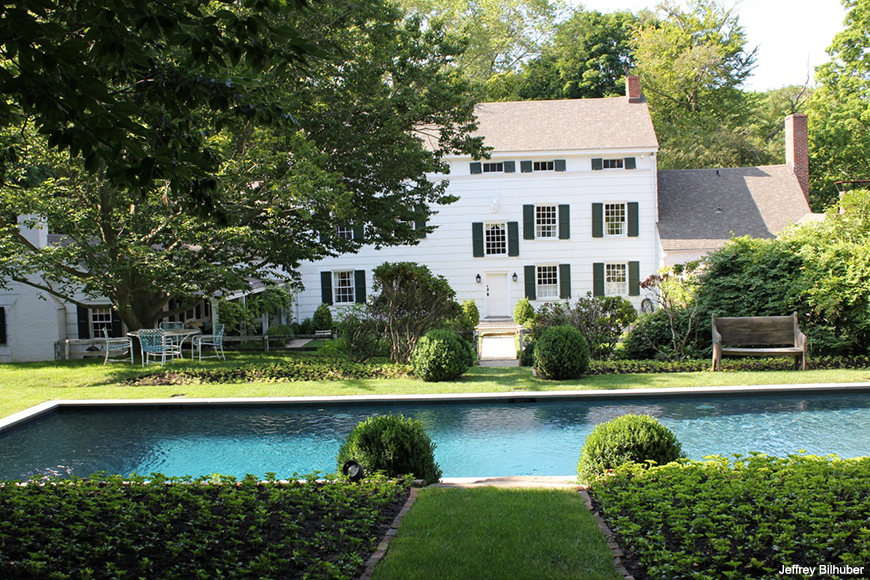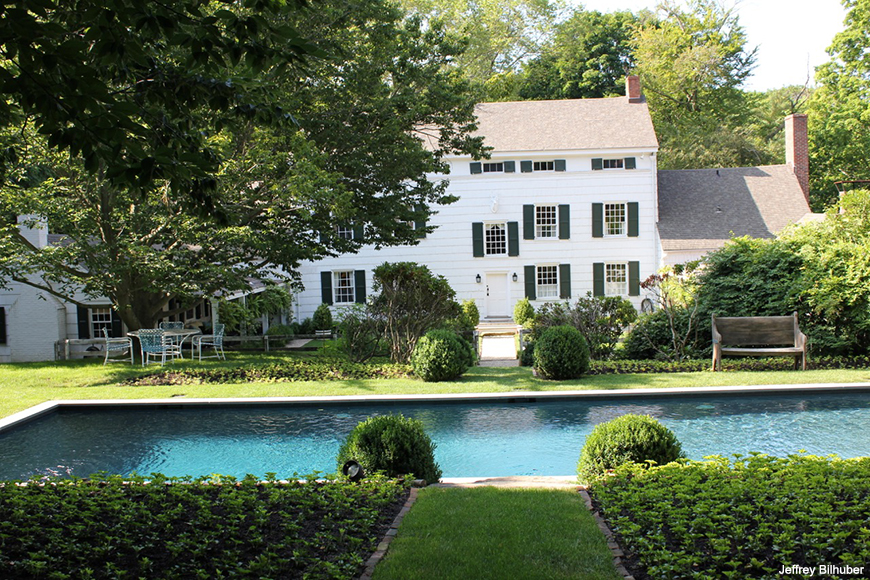 Holly Speck, Editor: What are you most excited about during DDB Spring Market?
Janelle McCulloch: It's always an interesting event! The DDB is an iconic building in New York, one I never miss a visit to because the displays and showrooms are some of the best in the world. The events the DDB runs are equally beautiful, but this one 'Al Fresco', is really exciting because it combines two things many of us love — our living spaces and our gardens.
Sandra Espinet: I love seeing all of the new items out and the new colors vendors are promoting!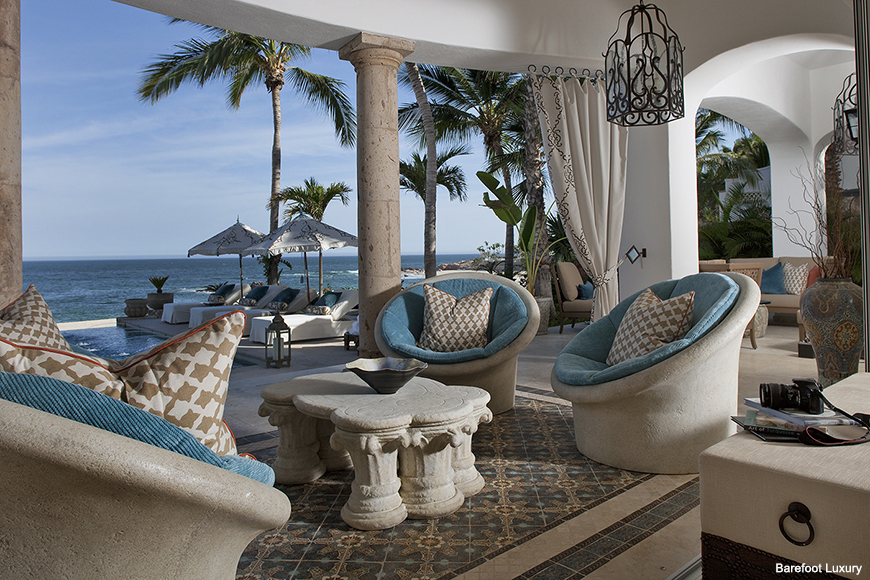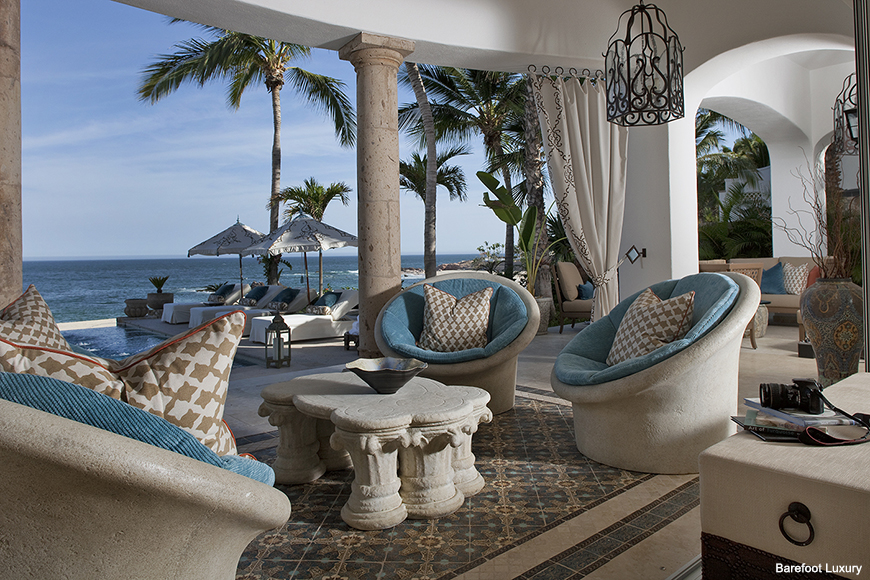 HS: How is the theme of Al Fresco relevant now more than ever?
JM: So many of us are seeking sanctuaries now; places to escape the pressures of work, city, and deadlines. Many of us naturally gravitate to the outdoors, for a fix of 'green' and fresh air, and so our exterior spaces have become as important as our interior ones. Homes are now flowing out to gardens in a seamless manner, while gardens are being designed to be seen from the interior rooms through beautiful windows and doors. And so naturally the spaces in between are serving as these vital, quiet, welcoming 'hybrid' rooms — part home, part garden — which help us relax and offer a place to entertain, read, sleep, or just escape the world for a while.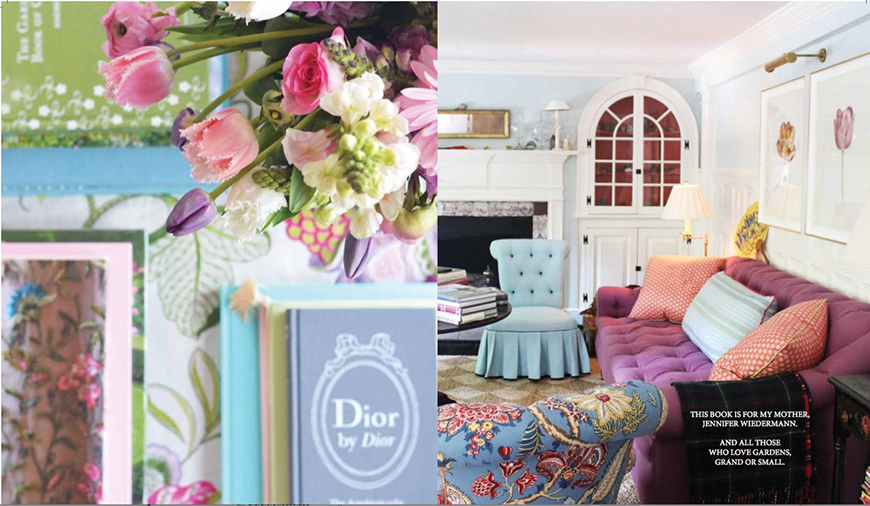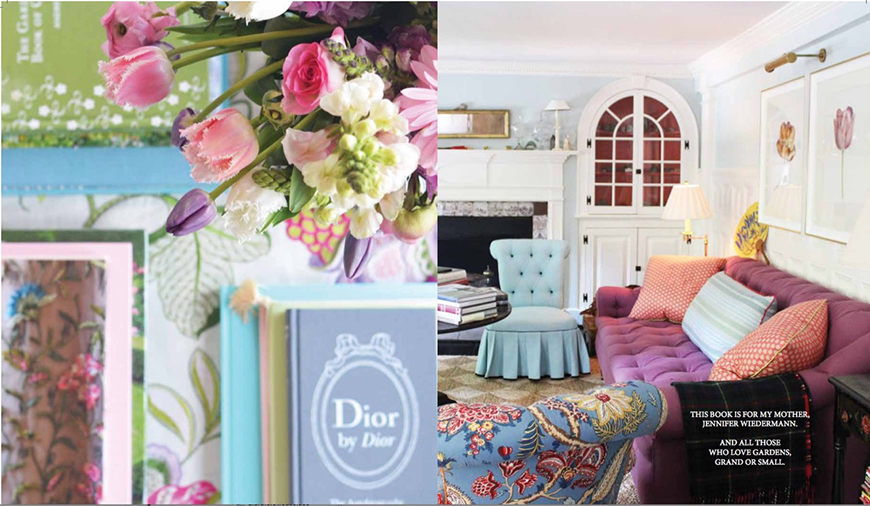 HS: How have you seen indoor/outdoor collections evolve?
SE: The materials, which are being used today, are incredible. Outside furniture used to only be made of aluminum with woven plastic straps. Today the outdoor ropes, outdoor fabrics and the incredible designs of companies like Dedon or B&B Italia have changed the way we design outdoor spaces. People actually use this furniture to hang out on and read or use I-pads. Outdoor spaces are very en vogue.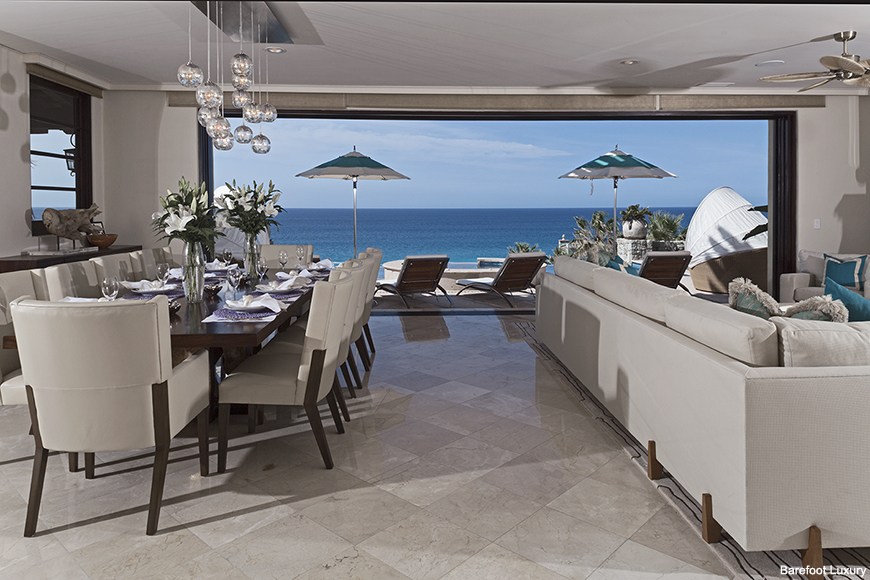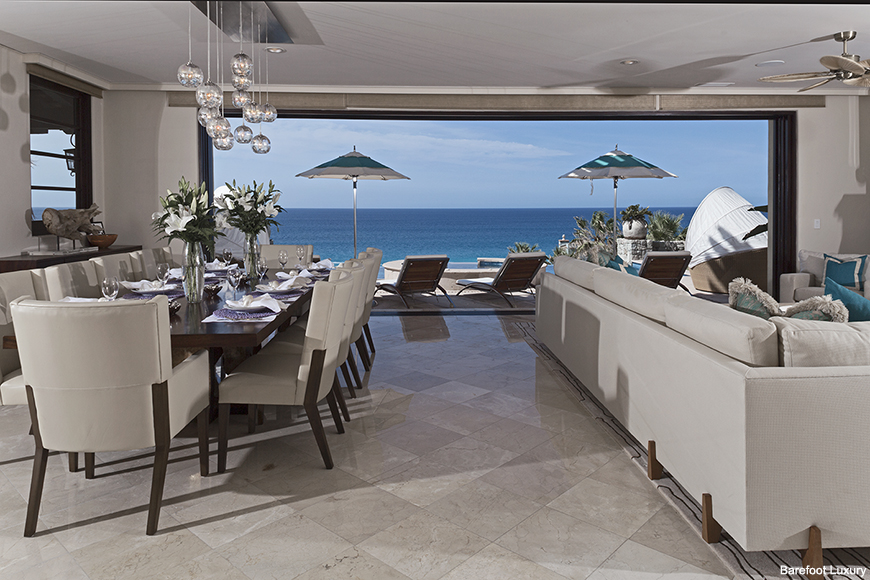 HS: What are three main ingredients to the perfect tropical community designs?
SE: We like tropical for the ocean view, the lush landscaping and the weather. Those 3 Mother Nature ingredients are better than anything I can create so I always respect and work with them.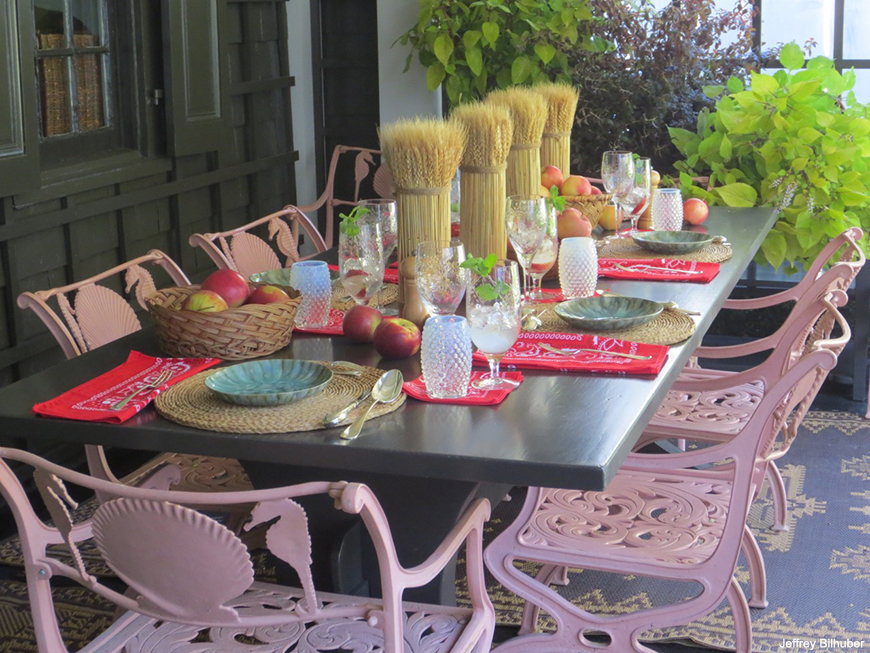 HS: What are three main ingredients to the 'perfect' garden exhibited in your book?
JM: I don't think any garden is perfect, and I think most gardeners would agree! We're always striving to improve them in some way, structurally or horticulturally. The gardens in our Gardens of Style book are all so different, and that's what we wanted to show; that no garden is 'the best', nor the most perfect style; that all gardens are beautiful.
That said, there are three ingredients that I think every garden needs.
Beautifully laid-out paths to navigate the garden, whether in an ordered fashion or wonderfully rambling way. Walking through a garden is such a pleasure, and clever paths help visitors appreciate the garden and its structure and planting schemes.
A well-thought-out axis, or several axes. All good gardens have an underlying structure, even if it isn't immediately apparent. Many gardeners believe the principal axis should extend from the entryways of the house, to enable a 'flow' from house to garden, but I've seen beautiful gardens built away from the house that have unexpected axes. However, all gardens really need a structure of some sort — apart from the wildflower gardens!
Scent. There is nothing more wonderful than walking through a garden filled with scent, whether in the form of roses, lilacs, lavender, scented geraniums, salvias, or other flowers and foliage. It's one of the most pleasurable things anyone can do.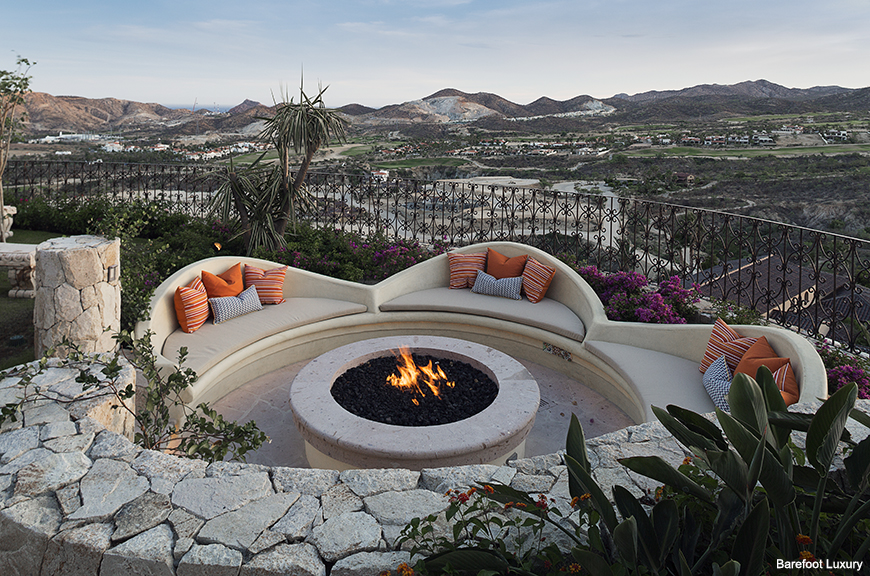 HS: How did you go from designing from Manhattan to Mexico?
SE: I've designed all over the place because I have moved and lived all over the place. It was not planned. Life has taken me to so many countries and I have simply adapted. I moved to Houston for a design job, traveled to Mexico for another design job, met my husband and ended up staying 18 years!
HS: Do you have any favorite spaces depicted in your book?
JM: I loved all the gardens we featured, however, Christian Dior's garden was very special. Monsieur Dior always considered himself more of a gardener than a great couturier. He loved nothing more than putting on his peasant hat and tweeds and spending the weekend pottering around in his beloved flower beds. It's incredible to see how many of his fashion designs were inspired by his gardens over the years. Everything he designed was so beautiful, and his gardens had a lot to do with that.
SE: There is a home I did in Pasadena, California in the book that is one of my favorite spots. It was a fun project and I had fun collecting the art and putting it together. Good design, good memories.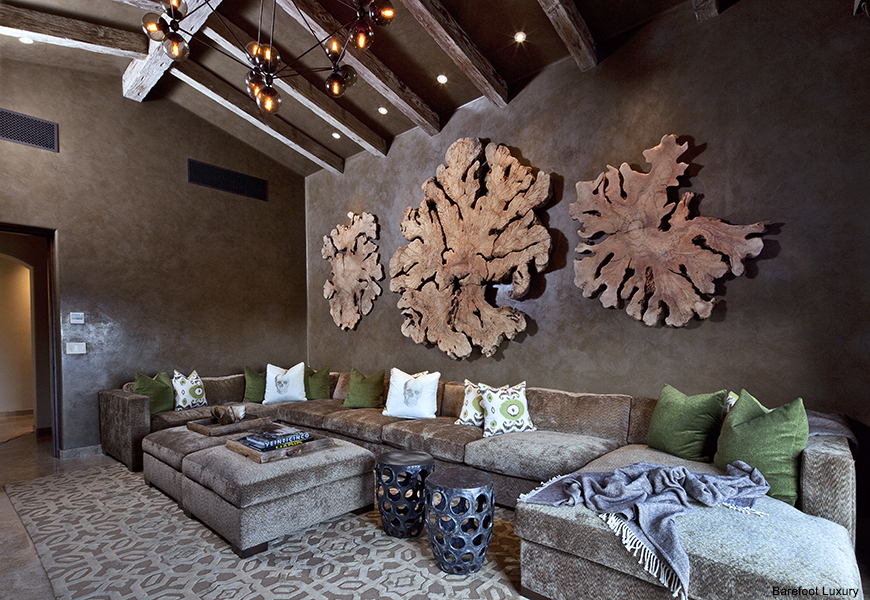 HS: How would you define 'barefoot luxury'? Is this similar to 'livable luxury'?
SE: Barefoot connotes casual. And luxury is the opposite; it's the special things money can buy. They are almost opposites yet when used together I think you get the picture of an updated version of the ultimate lifestyle. One where you can be surrounded by fabulosity and still be casual and elegant.
I truly feel 'the days of grandma' where everything was untouchable, gold, or draped in silk are done. Today we want our luxury to "seem" accessible. Of course, we all know its not… but it feels accessible. I really like the title of my new book, partially because I feel very barefoot luxury at this stage in my life.
One of my employees in Mexico wanted to have a very serious conversation with me one day. She sat in front of me in my office and said "Miss Sandy, why do you always wear flip flops instead of heels and so little makeup? You should represent the company and dress up a bit more". I responded, " I don't have to dress up or impress anyone. That's what I have you here to do."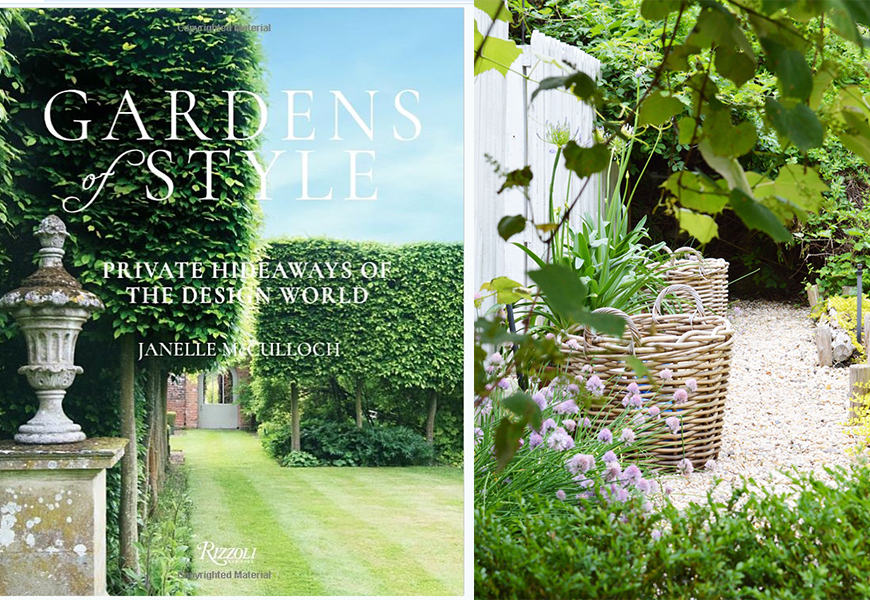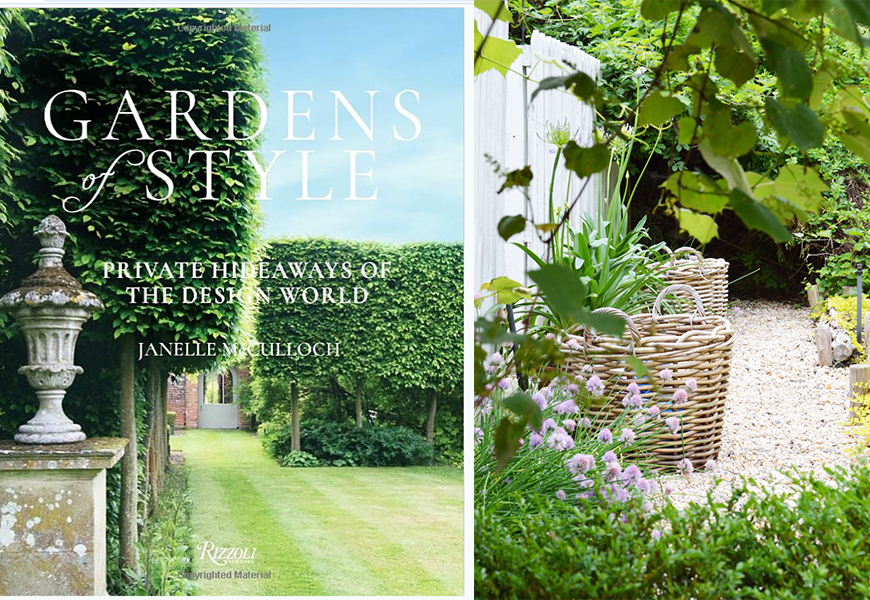 HS: What would you like readers of your book to walk away with?
JM: Gardens of Style immerses readers in the world of gardens, but it also shows the homes and lifestyles of the designers featured. It shows these designers as they really live — with messy book piles and cluttered halls with wellington boots lined in a row.
Every designer featured is a gardener as much as a designer, and I hope that comes across in each chapter. But what we most wanted to achieve was a sense that each of these designers is drawing on their gardens for inspiration and ideas for their designs, and this, I think, does come through in the images and stories and quotes. They all adore their gardens, and it shows, not only in their interiors and homes, but also in their wonderful botanical-rich collections.