Spring has sprung, at least temporarily, which means a time to reset. To the savvy homeowner sometimes that means a time for design refresh. Now Benjamin Moore makes pressing the reset button easier than ever with its new 2018 Color Capture mobile app.
Available in the Apple Store and Android Play Store, 'Color Capture' makes selecting the right hue for your space effortless.
"A portfolio of more than 3,500 colors can be a daunting process. More professionals and consumers alike are utilizing their smartphones for design project so it's our hope to provide these available tools at your fingertips," said Carl Minchew, Benjamin Moore VP Color Innovation & Design.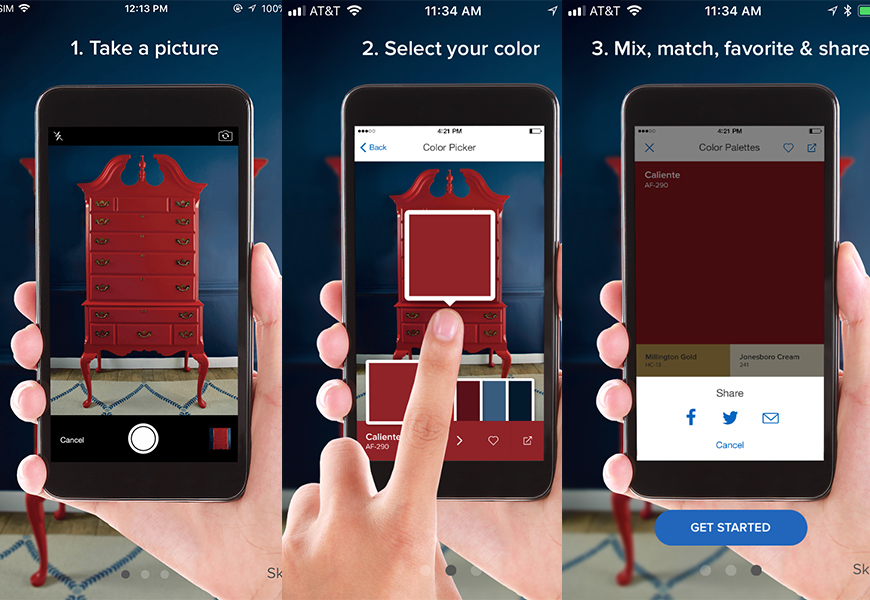 The Color Capture app offers users the unique opportunity to peruse colors by color family, color collections and provides relevant color matches to new and existing images.
Technology affects all areas of design and innovative individuals across the industry are adapting and reevaluating how to better harness this leading variable. Luxe homes will soon become synonymous with 'Smart Homes.' From augmented reality to 3D printing to virtual reality, it's hard to tell what interior design's reality will become. However, technological connections also offer new possibilities for the industry.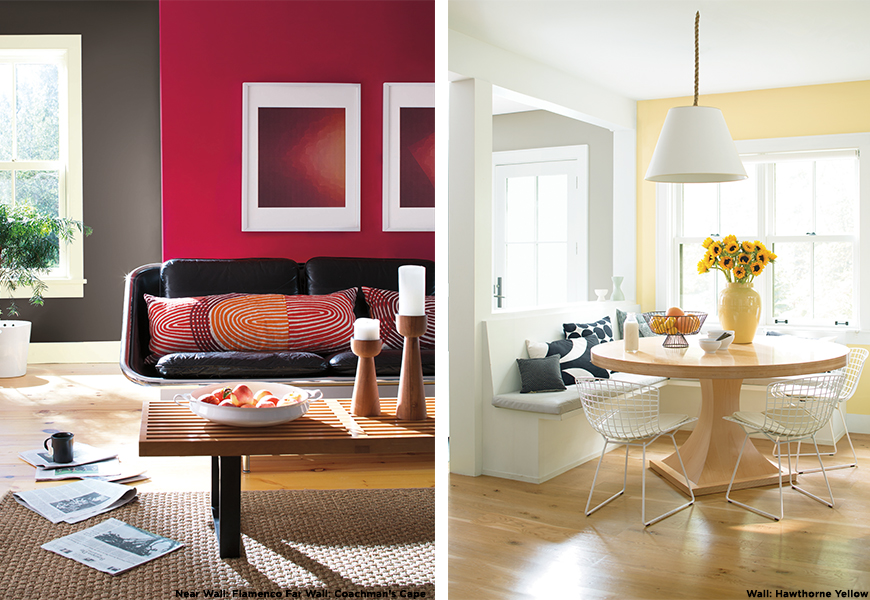 "With sites like Pinterest and Houzz, clients are educated more than ever and inspiration is always at their fingertips. Access to accurate, well-curated information on the go is a necessity for modern interior design professionals," Minchew said.
Benjamin Moore's main goal is to leverage technology as part of a process that leads to an excellent answer. Color accuracy presents its fair share of challenges digitally, but speed and convenience is the key to the new app.
Color choice happens in real time – as fast as the user can take a picture and point to the area of color they like – the answer appears instantly. It also includes the closest Benjamin Moore color and the complementary colors to combine with it. Selections can be stored, shared and favorited instantly. Within the favorites, you can group to create personalized combinations and share them through social media!
In addition, there's in-app inspiration and assistance throughout the selection process, a paint calculator to determine how much product you'll need for your space and the nearest Benjamin Moore retailer.
Even with this new innovation, it is always recommended to visit a Benjamin Moore showroom for samples to test in your home or for the next project! Visit Benjamin Moore in the D and D Building, Suite 1803.