The PDC invites you to preview the City of Lights in the City of Angels through an esteemed group of Paris-Pro panelists. Join Erika Heet, Editor in Chief of Interiors magazine; Timothy Corrigan, one of the world's leading interior designers with offices in both L.A. and Paris; Paris native and interior designer Emma Deroche; and Rocky Lafleur, a central fixture in the interior design field and associate at Kneedler|Fauchère in the PDC.
GDG chatted with Timothy Corrigan to bring our readers a preview of the PDC's Paris Preview. The actual PDC Paris Preview is set to kick off tonight as the first in a new lecture series, Design Inside Out. Check out Timothy's take on the insiders-guide to Déco Off, Maison & Objet and intoxicating French design: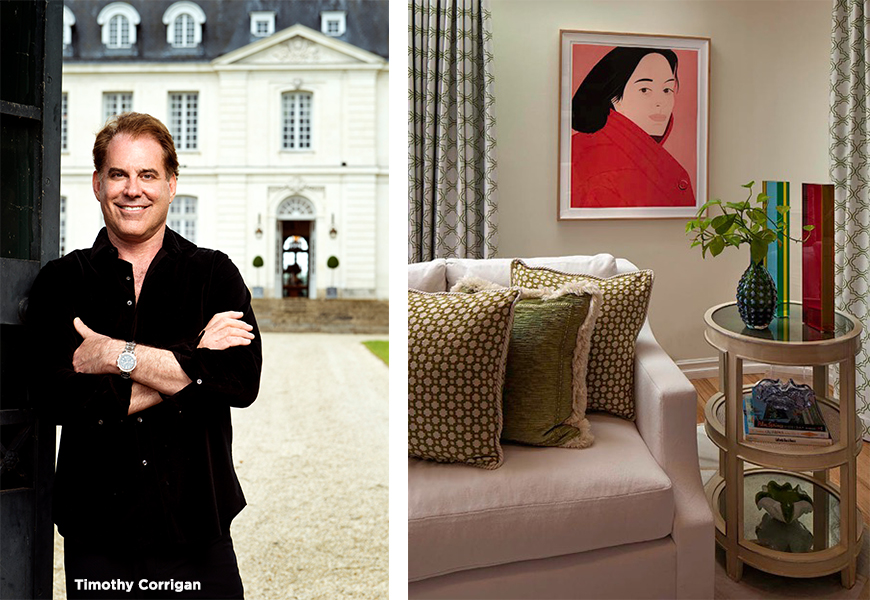 Holly Speck: How do you compare the West Coast and Paris clientele?
Timothy Corrigan: In general, the French have a more relaxed approach to decorating than Americans. They mix and match heirlooms and items found at the flea market or local antique fairs with less concern about whether they match or "go" together. Most Americans on the other hand, prefer things a little more matched in terms of colors and patterns. Also, most American designers start from a rug and build the design from there, whereas in France they usually start with the most impactful vertical element, whether that is the window or wall coverings.
HS: How do you balance the livable and (Euro) luxury?
TC: I've spent much of my life in Europe and really appreciate so much of what it has to offer in terms of style and history. While I love a lot about the European design aesthetic, there is something very special about the ease of life in America, and particularly in California. So, if you can have a blend of the two you have the best of both worlds!
My design philosophy of comfortable elegance, means simply that I don't believe in sacrificing livability to achieve a specific look – if a room isn't comfortable, no matter how beautifully it might be decorated, to me, it's not really successful. And comfort is more that just the way a chair feels when you sit down, it is also a state of mind, the assurance that you can really be yourself in a space and do as you please, like put your feet up on a coffee table or set down a glass without worrying about leaving a watermark. I love modernism; but I've noticed that certain spare, clean contemporary rooms look better when there's no one in them (with all of their "stuff") to ruin the effect. My own preference is to create interiors in which real life and the presence of people actually complete the design rather than spoil it, and that's what I try to do in all of my projects.
Let's face it; no matter where you are the world, people appreciate a comfortable home!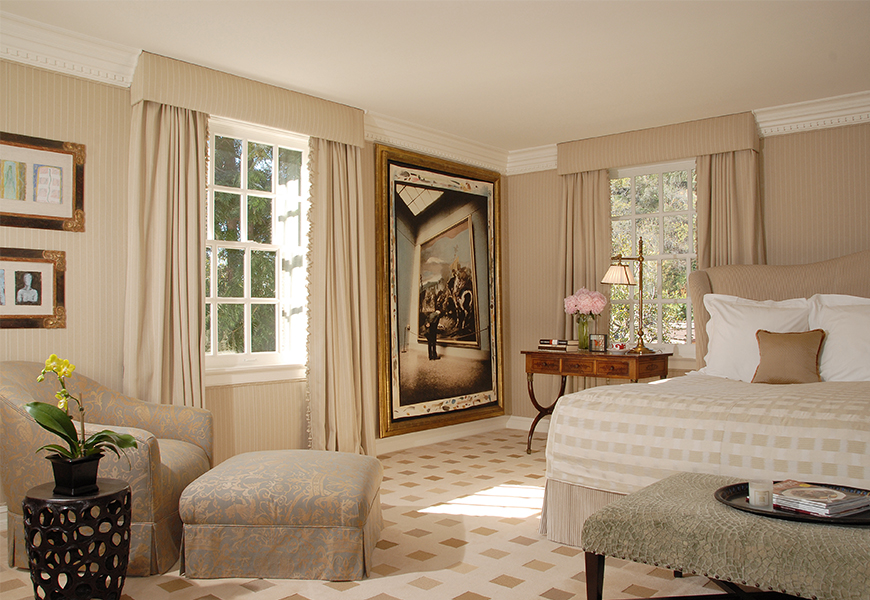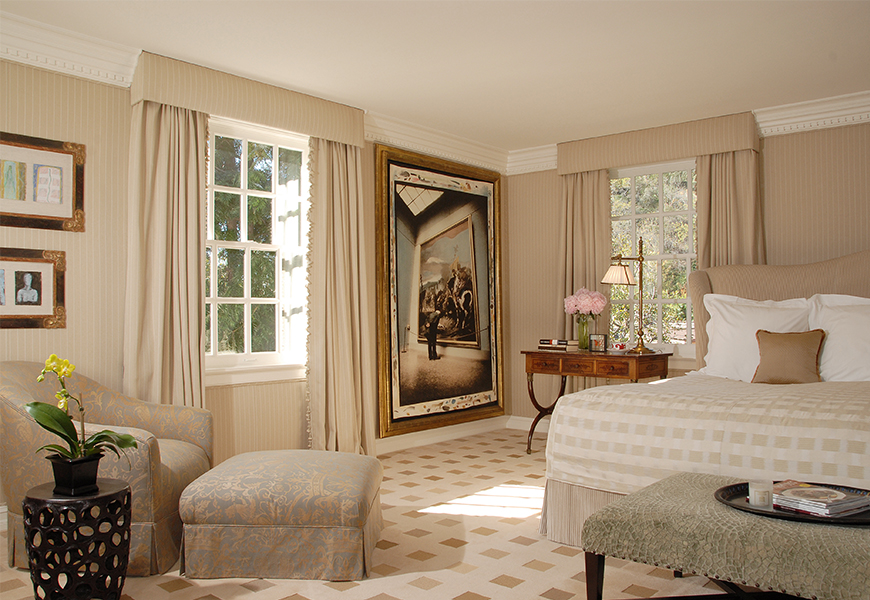 HS: How would you define Déco Off?
TC: Paris Déco Off is like a giant beautifully designed block party, where over 100 design houses present their latest collections throughout the city. Most are clustered on the Rive Droite near Rue du Mail and the Rive Gauche in the Saint Germain de Près neighborhood. It's truly one of my favorite design events and creates a wonderful sense of camaraderie amongst the design communities from all around the world.
HS: What are your tips for navigating Déco Off and Maison & Objet for the new and for the previously initiated?
TC: For Déco Off, the key thing is to get a map of all of the different pop-up events and locations. They are literally sprinkled everywhere so you want to give your self enough time to walk around and explore. A visit to the Ancien et Moderne pop-up from Beth Dempsey and Stacey Bewkes is a must for unique artisanal finds that meld time-honored craftsmanship with 21st century lifestyle.
I've been going to Maison & Objet for years, long before most American designers started to attend and I still approach it the same way: On Day One I do a quick overview of the entire complex, then I go back the next day and visit the exhibitors that have piqued my interest. I really try to keep my eyes open for that one new item, vendor or even trends that I see being repeated amongst the exhibitors. Before you know it, you will see these trends in stores everywhere.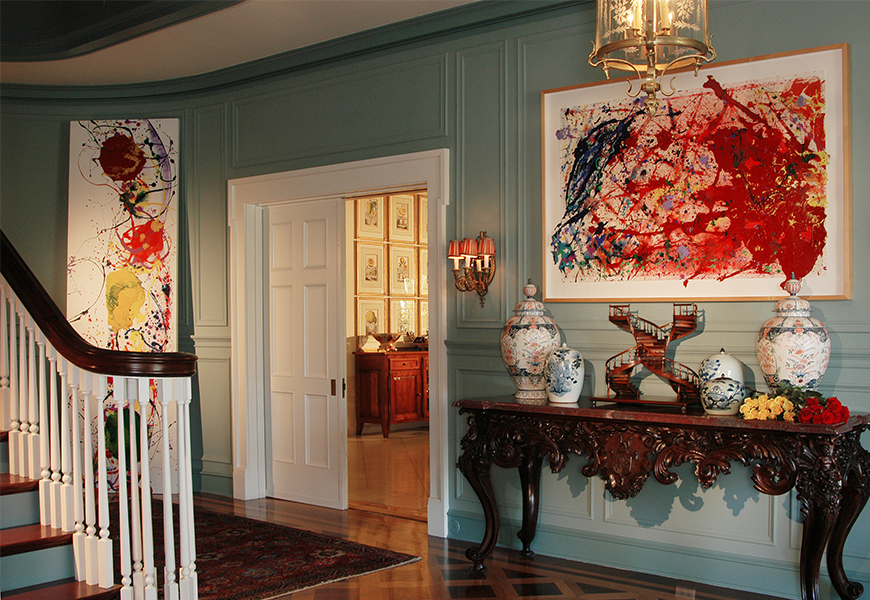 HS: What are some of your favorite moments/experiences from past events?
TC: It's such a great opportunity to see design friends from all over the world because this truly has become the "must" design event of the year. I always find new suppliers and products that we use on our projects. Being able to offer clients products that they could not find on their own will become increasingly important in the age of Internet.
HS: What product releases, galleries and/or cultural events are you most excited for this year?
TC: I am most excited about the celebration for my "Les Folies" collection of luxury wall coverings for Fromental; we are having a party at my Paris apartment that I hope everyone comes to. We'll be previewing four designs from the collection, which is a dramatic interpretation of classic design elements from around the world.
I'm also looking forward to my talk on "Navigating the French Design Trade" with our beloved Rocky La Fleur. The event is being sponsored by ASID and will be held at the beautiful Moissonnier showroom, one of France's oldest luxury furniture brands. I'll be sharing tips on sourcing and working with French vendors.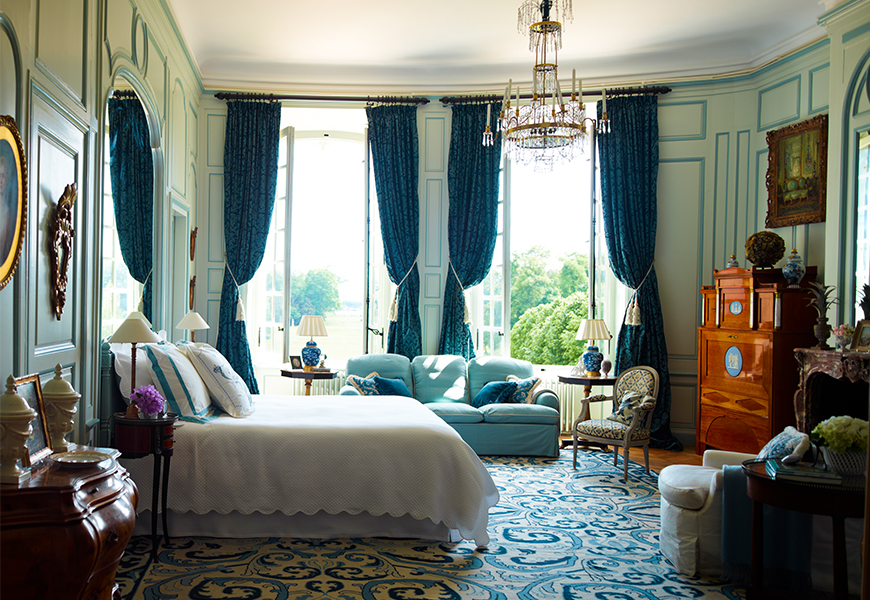 HS: What do you wish to highlight during the PDC's Paris Preview?
TC: I'm a big proponent of exchanging knowledge and information with others in the design community. I'm looking forward to sharing tips from my many years of experience attending Maison & Objet and Déco Off.
Join Timothy and the rest of the panel at the PDC's Holly Hunt showroom in suite B377 at 4p.m. today, Tuesday, January 9, 2018 for "Paris Preview".